Why Guilds Are So Important For The Growth of Splinterlands - Krympton...A Splinterlands' Snippet
Greetings, Splinterlands!
Guild Alliances are coming, our first Splinterlands' Gladius tournament has just finished, and merits are being dropped in chests at an increasing rate. So, why is there this big push from the Splinterlands' team to enhance players' experiences in guilds?
In this week's guild's gold, Krympton, one of the co-leaders of Asgard (Splinterlands' Numero Uno Guild), discusses the reason's why this might be.
This particular one made it into the Guild's Gold's vault as we believe that guilds are, and will be one of the important factors in the continued growth of the game.
Every week, we hear such things as people selling off their assets, disheartened because the game is broken due to the increasing use of bots in ranked play, cards losing their value, and that soul bound cards will increase the bot problem on a daily basis.
Now, I'm not disputing that this is not true, but we do have the option on deciding how much of these negative elements filter into our conscience.
It's all doom and gloom if you jump into certain Discord channels, and the key word here is 'certain' Discord channels. Our particular guild, Niflheim and the broader spectrum of YGGSPL, in my experience, is a very different place indeed.
We have been in YGGSPL now for three months and I can honestly say that as a result of this, I have become even more positive about the game.
Guilds are a place to share ideas, tactics and work though any difficulties people have in the game. Friendships are made that will last for years and people all have a shared common goal.
Our personal experiences in YGG are positive ones and we have spoken before about how we feel that we are in a bubble, away from all the negativity and toxicity of certain Discord chat rooms. There's no negativity or hostility towards one another, and why should there be? Negativity won't help improve the guild, it will only hinder it.
Other benefits of being in a guild are on the horizon. A new summoner is arriving soon with the ability to add a Gladius card to your team in ranked play, and two in brawls, tournaments where you can use your own personal Gladius cards are in the pipeline, as indeed are Guild Alliances.
The team are also savvy and know the importance of guilds, their bread and butter if you like.
The sooner you join a guild, the sooner you will start to see the benefits, in more ways than one.
As I mentioned before, this week's Guild's Gold is from our most recent podcast, with Krympton, click on the link below to listen to the full episode.
And, feel free to have a butcher's through the YGG website if you're interested in brawling.
We are the People's Guild...the guild, for the people!
Enjoy!
---
Check out the episode
---
(Unsupported https://open.spotify.com/embed/episode/7xtYLXoAA3bhuhaHiNBfgL?utm_source=generator)
---
---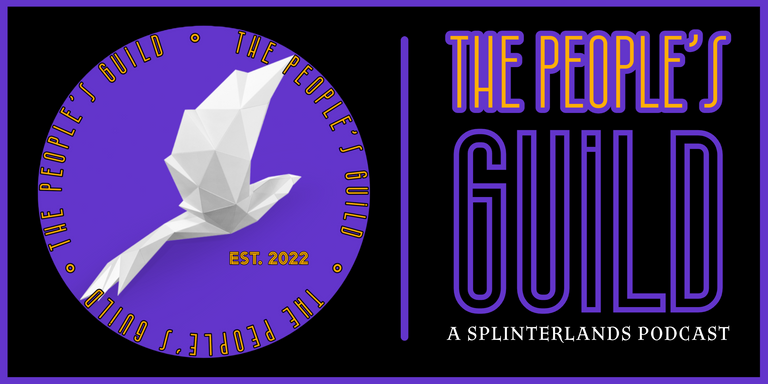 Welcome to the People's Guild
We are @thewascalwabbits & @bjangles and we're pleased to present to you another episode of the People's Guild: A Splinterlands Podcast
We are always looking to hear personal journeys through Splinterlands. If you'd be keen to hop on the show and share yours with us, drop us a line and we'd love to have you on! Leave us a comment below or reach out to us via Twitter.
---
We drop new episodes every Thursday UTC, so don't forget to subscribe to the show wherever you get your podcasts!
---
Join us in our Splinterlands journey by creating your own battle mage!
---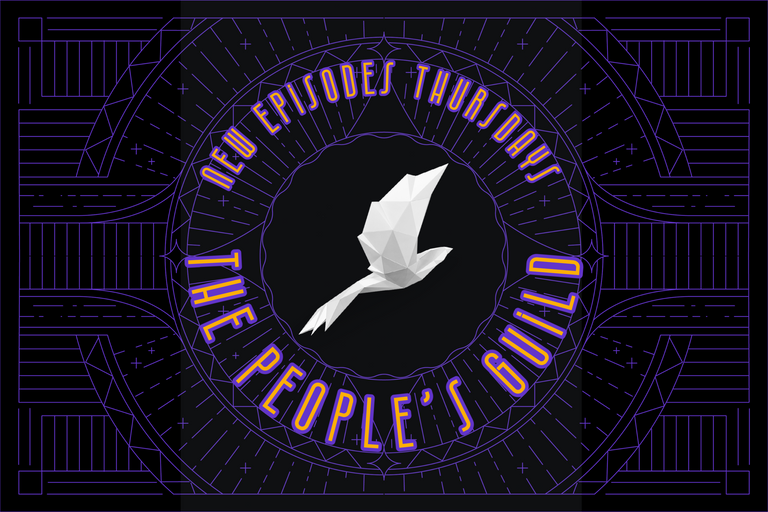 ---
---