Crime - ZapFic Monday's 240 Character Challenge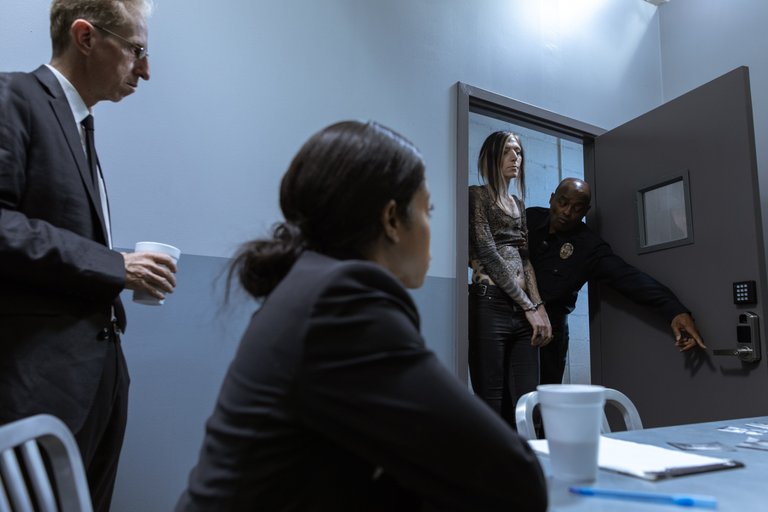 source
---
Here's your client counselors. She's been a real handful for my officers and I've never seen such abhorrent behavior in all my years on the force!
Good luck miss. I suggest an attitude change before you are put before a judge. Cheers.
---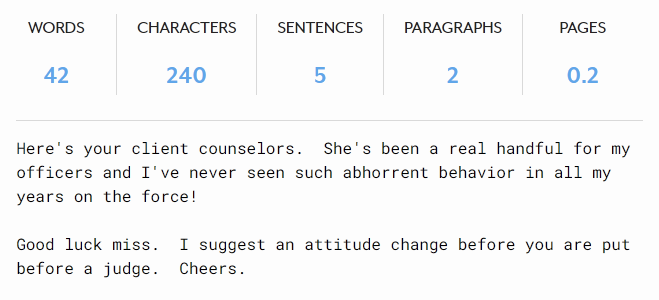 For those interested in participating you can write your own 240 character story. Please do. The rules are simple to follow and I look forward to reading your take on the writing prompt.
https://ecency.com/hive-161155/@freewritehouse/the-weekend-is-over-yiiiiipppppeeeeee-that-means-its-time-for-zapficmonday-write-me-a-story-using-240-characters-or-less
---
Rules:
Please post to the Freewriters Community.
Please post a link to your entry in the comments section of this post
Please use #freewritehouse and #zapfic tags.
YOU MUST use a word/character counter (if you search for word counter on the internet or in your phone's app store you will get a big choice!) wordcounter.net and include a screenshot. Entries without a screenshot will NOT be valid
Please use the prompt provided as you see fit (use your imagination)
Try to tell a complete story if you can!
The story should only be 240 characters long (including spaces)
---
---