Walking In The Beach Is Very Fun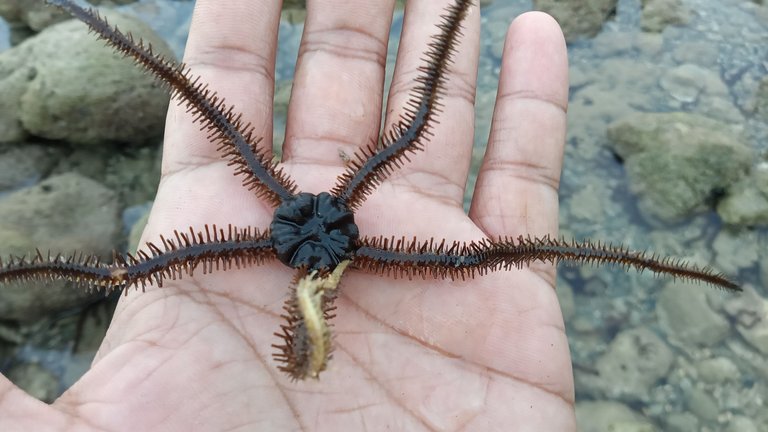 Hello everyone, walking in the beachor seashore is very fun. We can see many different kinds of sea shells, fishes, crabs, corals and sea weeds. I have my photo collections on some of the living things found in the sea and mostly this is found on some parts of the place here in the Province of Misamis Oriental. Not all ppaces contains this kind of surroundings because most of the beach is filled with more sands but this place is different.
This is a kind of starfish but the shape and characteristics is different from the others. In scientific name they called it brittle fish. It has a long five legs with a sharp thing on each legs. This was used in order for them to crawl very fast. The shape of the body is round with a line at the center. It is very creepy to see this kind of animals and it also leaves under the big stones. It will comes out during hightide.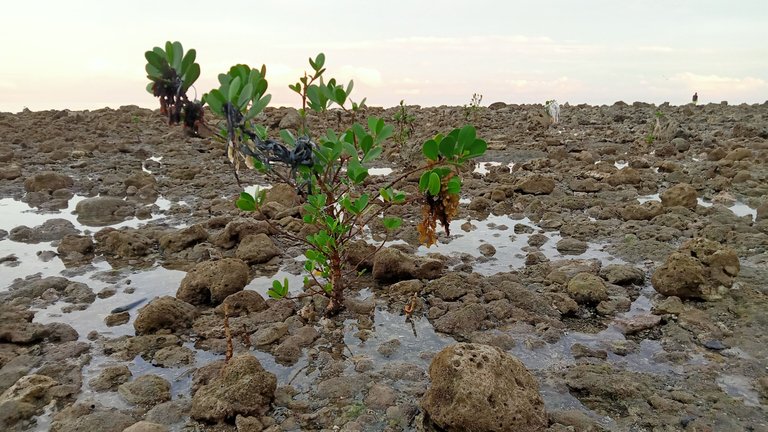 This is a mongarove tree. People plant more mangrove trees in the sea shore. It helps to keep the place of being eroded due to a big waves. Mangrove trees helps the fishes and other marine animals, because of the roots of this plant, marine animals can hide and make it as their habitats or mating ground. The bigs waves will vanish because of this plants. They started to plant more mangrove trees here in this place and the Government are very pleased of their good deeds to protect the environment.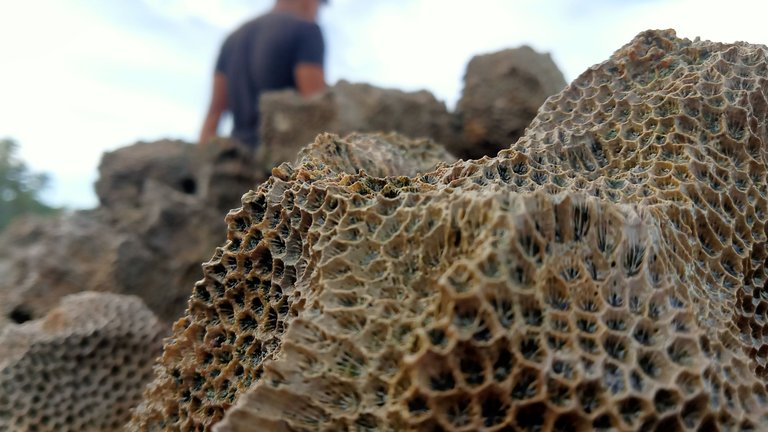 The place was crowded with many corals stones. This is also one of the marines animals habitat. Corals have a great rule to help the ecosystems specially under water. The seaweeds will grow here in this corals and animals can hide here. This type of corals is very fascinating, it has a tiny holes on it and the edge of the stone is very sharp. People loves to go here to find seashells for their food, that is why I truly imagine how beautiful the simple life is. As the years has passed this corals completely shown out specially during lowtides but residents told that this place was covered with sea water even if their was a lowtide happens.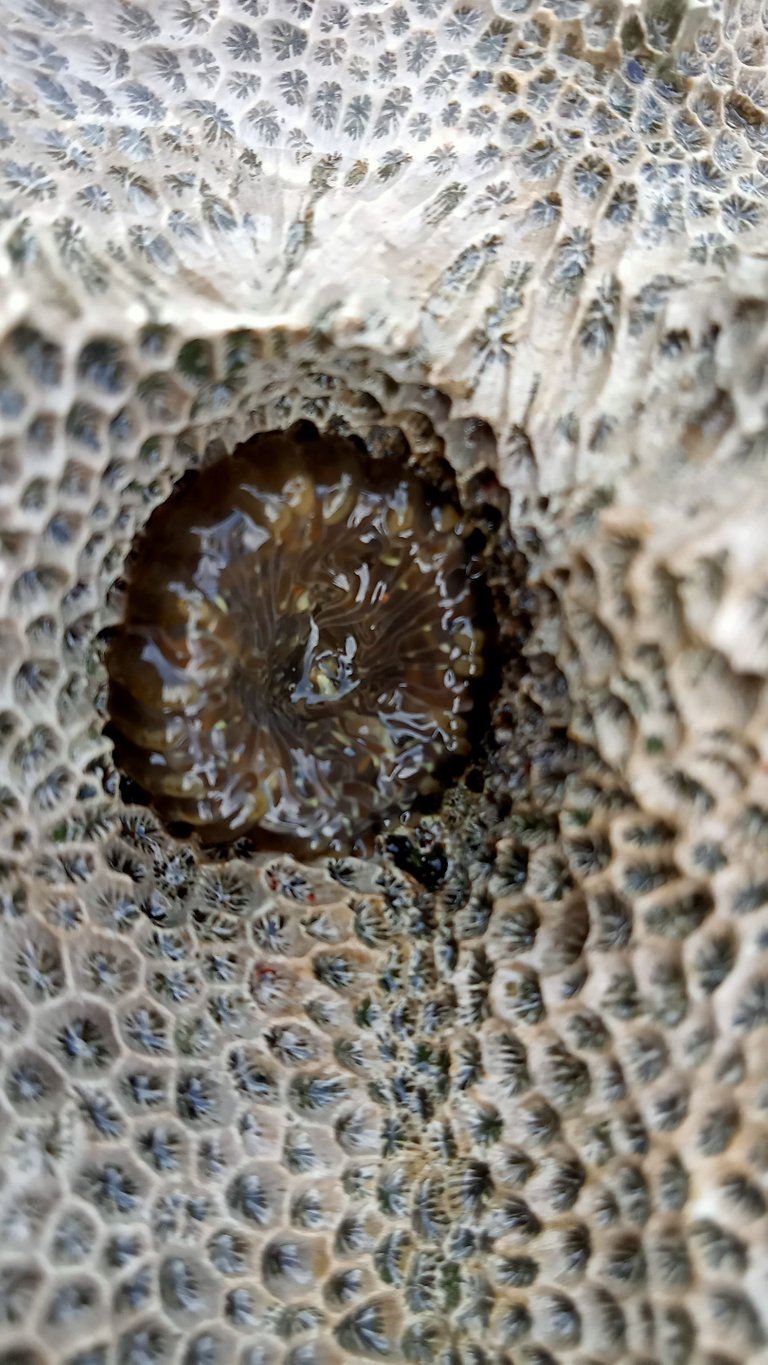 This another typer of sea sponge or sea anemone. The brown and tiny tentacles on it helps to catch more tiny fish for their meals and it hid on a small stones particularly in the corals. The most amazed about this kind of animal is if we touch this, it will release water and started to become smaller and smaller. The way of catching tiny fishes and other animals is the tentacles of this anemone, sways on the water and if others will attract and closer near at this, it will stuck up on its tentacles and slowly pull down and eat.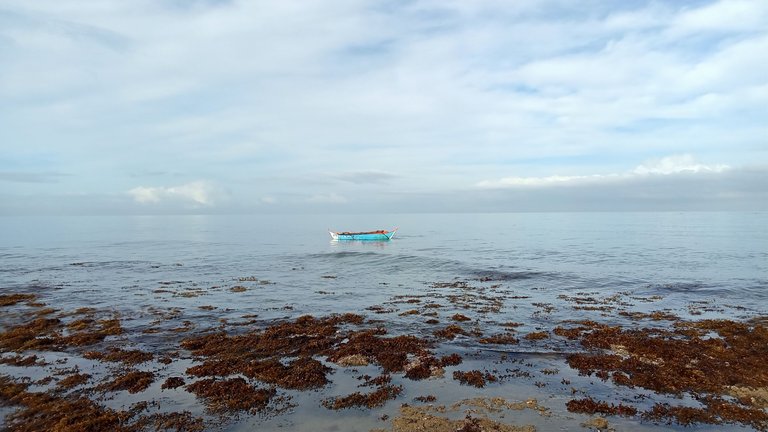 I also noticed this fishermans boat floating to the sea. The owner of this fisherman swim through just to finds big fishes and prawns. The only He did so that the boat will not go freely is He tied up in the corals. He can stays and swim under water for slightly long time. I truly amazed of the owner of this boats,He can swim even if how depth the sea water was. This is one of the primary source of income to all residents here, to go.fishing.
We are very happy that they are very responsible of the surroundings here. Hopefully this place will still just like a paradise.
---
---