Night Visit To The Botanical Garden (Alice in Wonderland)
Yesterday was a holiday in Portugal and with it also brings the last week of Alice in the botanical garden of Porto.
For a long time, the ticket cost 12 euros per person, but as it was in the last week, there was a significant drop in the ticket costing only 8 euros,
the value this time made me not hesitate to visit and so I decided to go for it.
The fact that it is a botanical and night garden makes the environment much more immersive.
In addition to night, the production had lights with various colors pointed at the top of the trees and music throughout the gardens that involved us in Alice's story from beginning to end.
The music changed according to the space or creation, it is a little complicated to show you what I felt because the photos do not do justice to what I experienced.
Fun for the little ones, except when the cat appears hiding behind the trees, you know that pink cat from the movie, well without further ado I can start showing you guys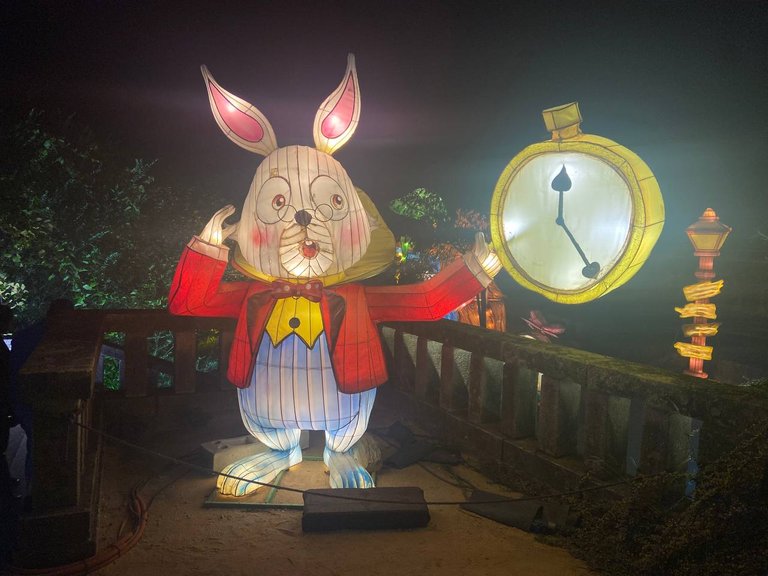 The lighting of the figures as can be to make an attractive and welcoming environment also contained smoke coming from between the trees, thus making a mystical environment.
---
---
"hello alice
Welcome to the magical garden
are you ready? do you dare to come in
follow the white rabbit"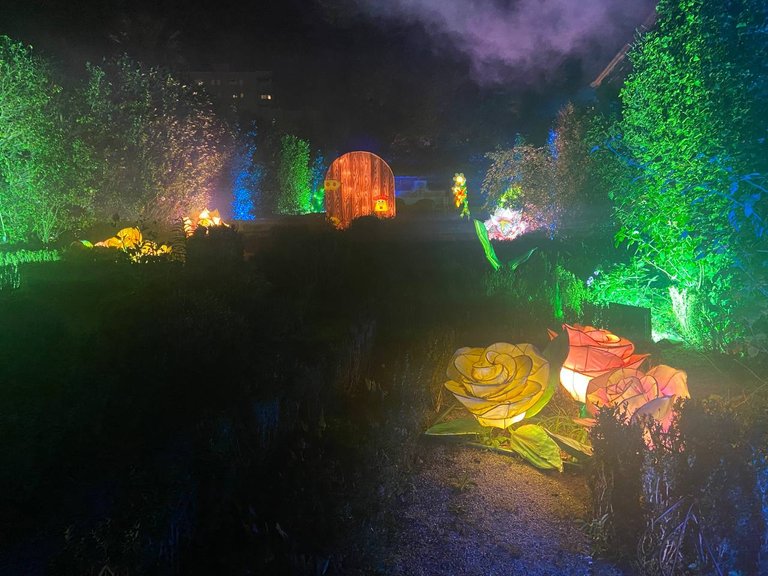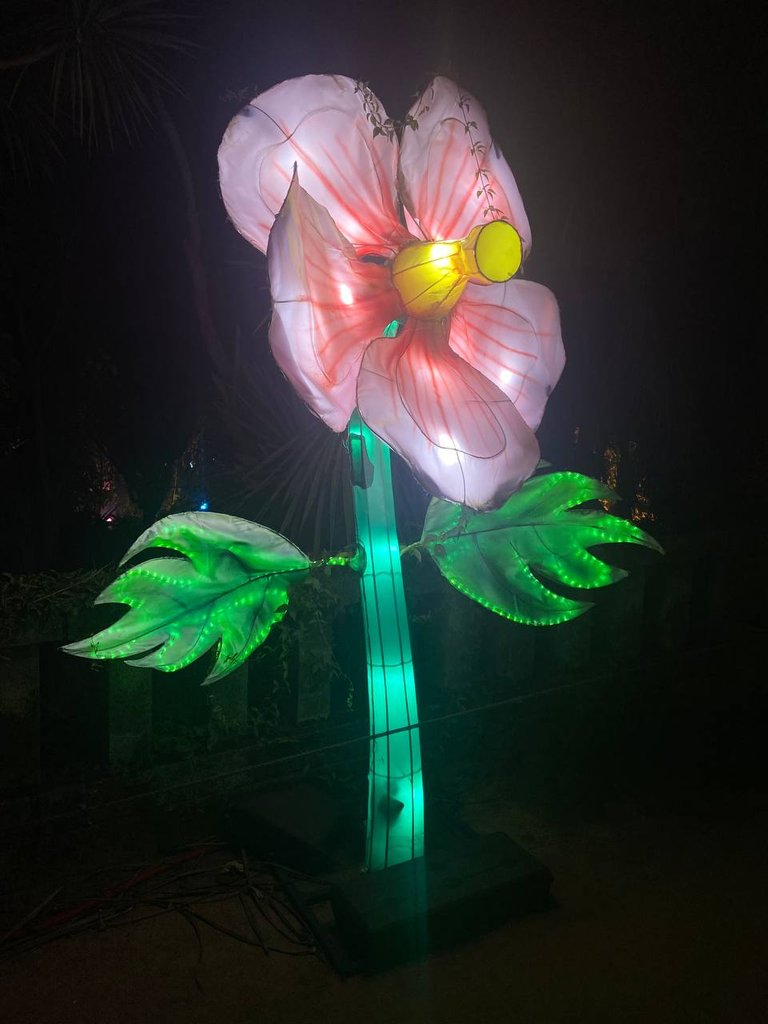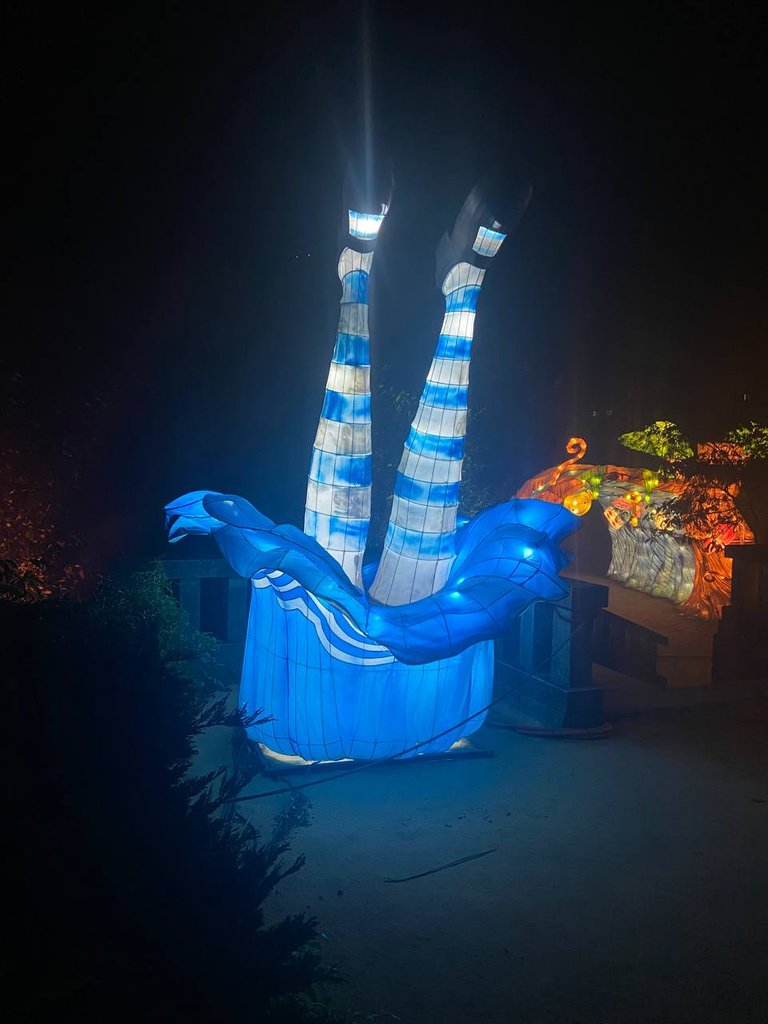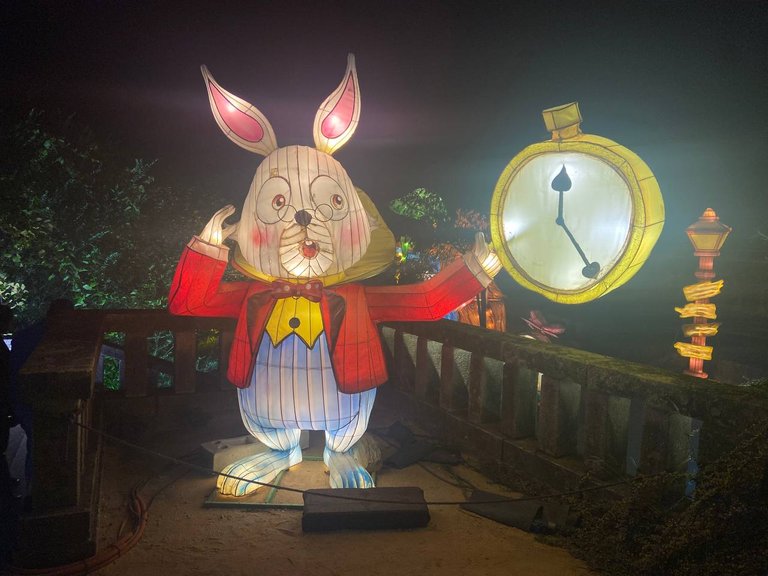 Alice curious entered the rabit hole without thinking how she would afterwards escape
As soon as she landed she found a bottle labeled drink me. she drank it and shrank very small .
then she found a cake marked eat me .
she ate it and frew so big!"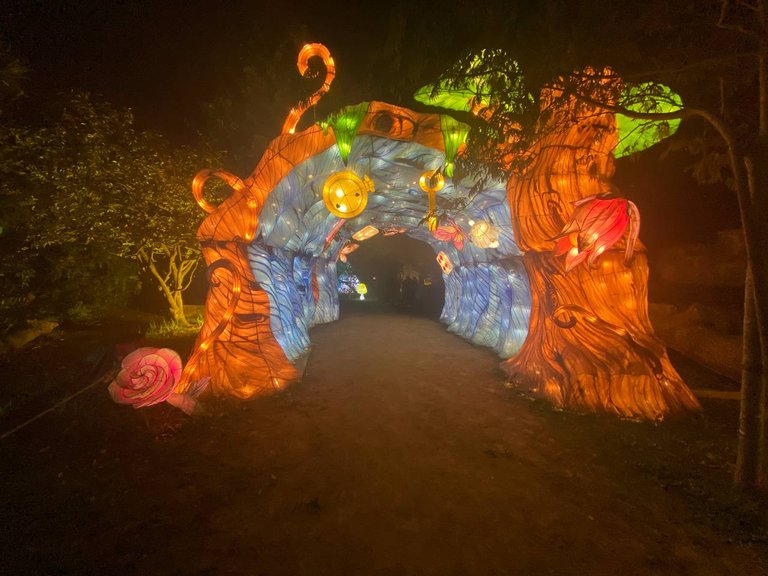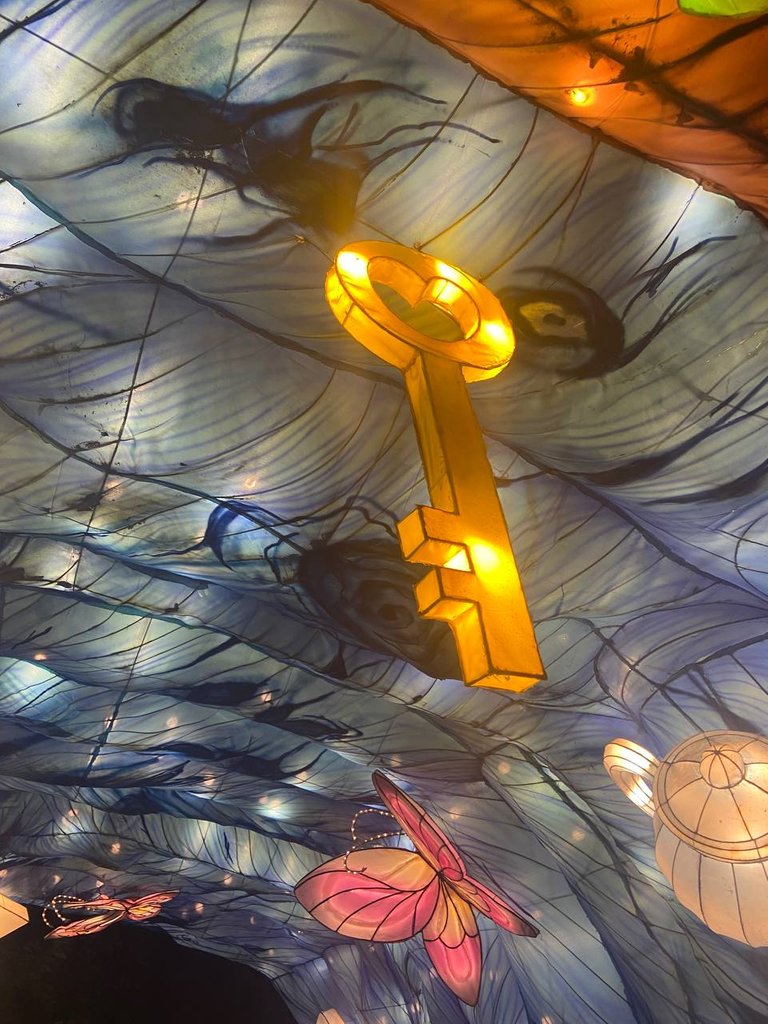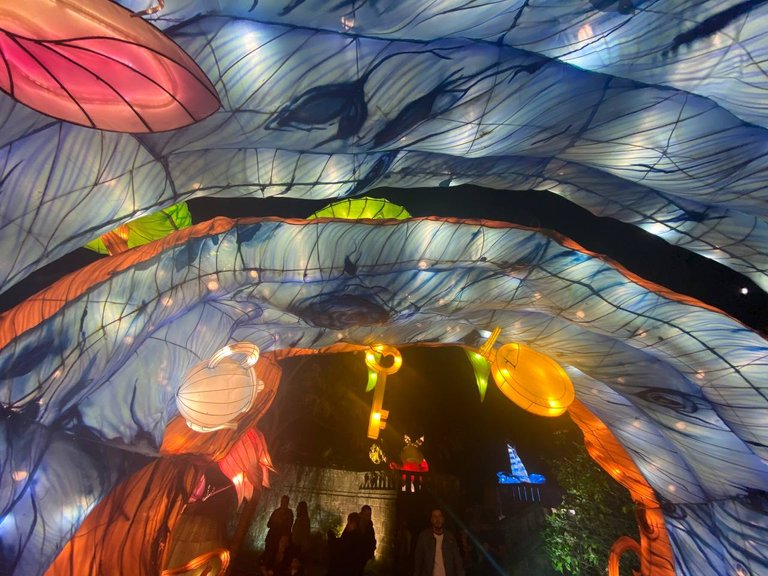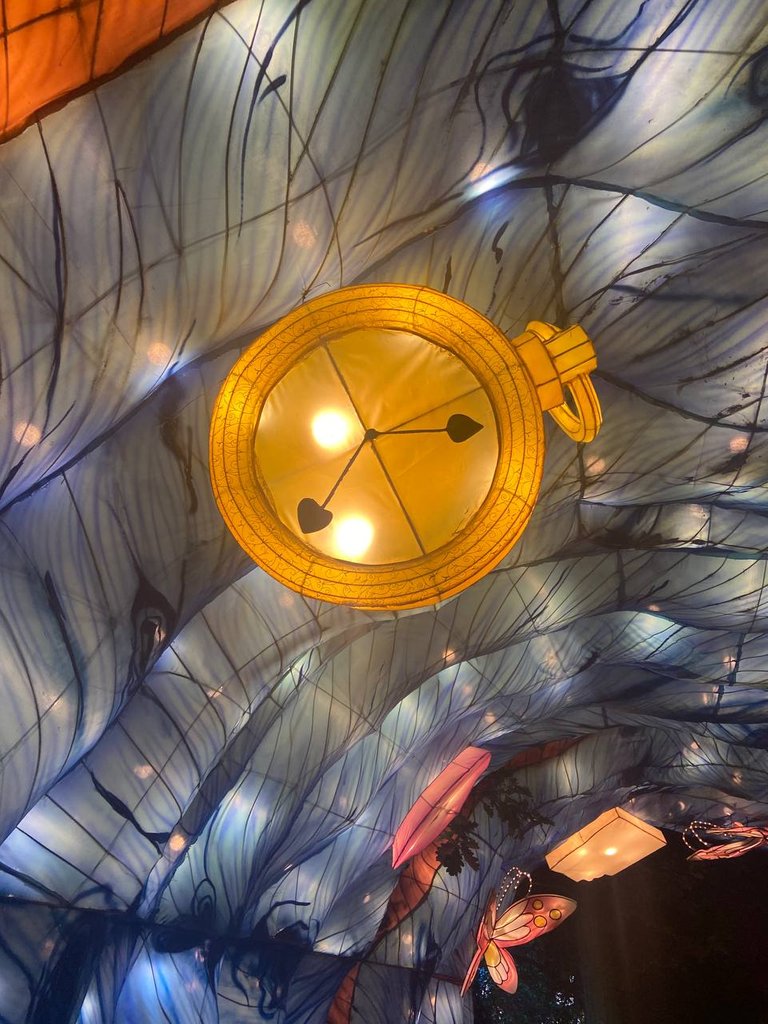 I know something interesting
is going to happen
Alice grew in such a way
that she had an arm coming out of the window and a foot into the chimney
Alice decided to eat cakes hoping she would shrink back to normal and so it did immediately happen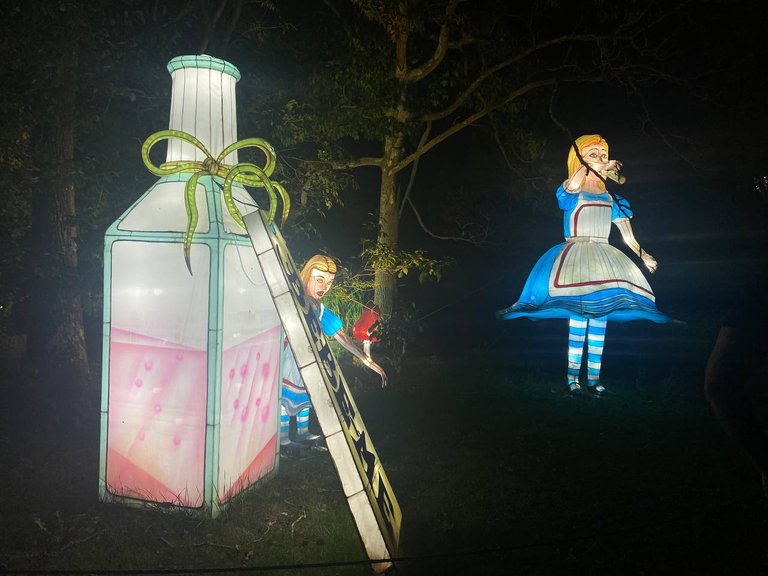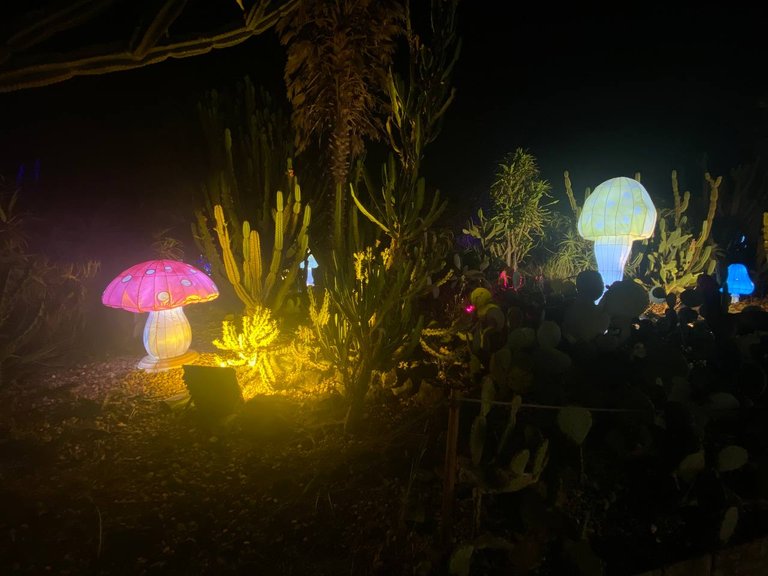 .
As we walked, the story unfolded with the voice in the columns in the middle of the trees, but if you got lost in the story, there were points of recognition where we could read and find ourselves.
well for today that's all i hope you like it
---
---