Zapfic Monday Week 29: "Candle"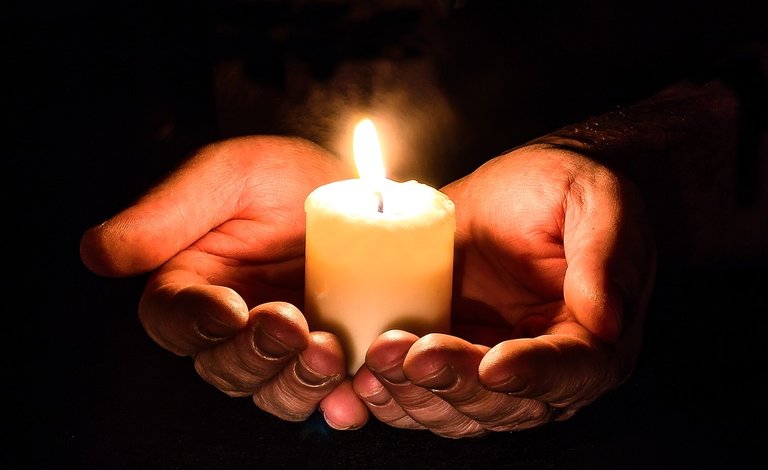 Image courtesy of Pixabay
Here is my submission for #ZapficMonday week 29!


A flickering flame that once shone so bright throws dim, dancing shadows on the walls of the hospital room. The man in the bed - grown old and worn like the candle - breathes out a shuddering sigh, and these two lights together are snuffed.


The character count comes out to exactly 240 characters! Hope y'all enjoy!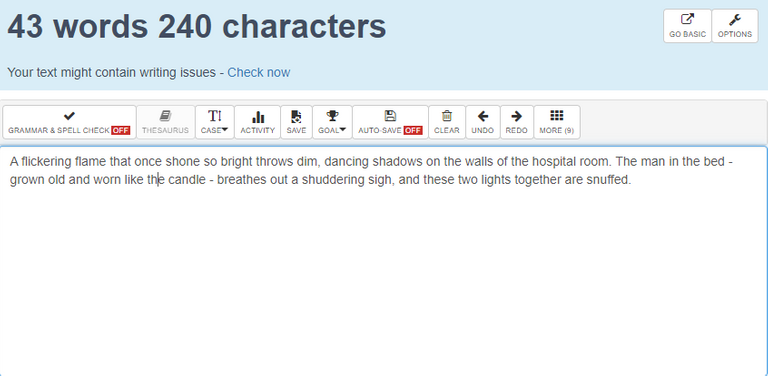 ---
As always, take care of yourselves and each other, and stay thoughtful!
Your friendly neighborhood dork,
~Thinkr
---
About the Scholar and Scribe Community
Scholar and Scribe is a new creative writing community founded in the forges of Hive's passionate Pizza Guild. It sets itself part from some of the other writing groups on Hive with its unique dual-token system.
[ Quick token guide • S+S 'Whitepaper' ]
---
---