A Morning Visiting Three Government Official Offices - Today Everything Went Smoother Than Ever!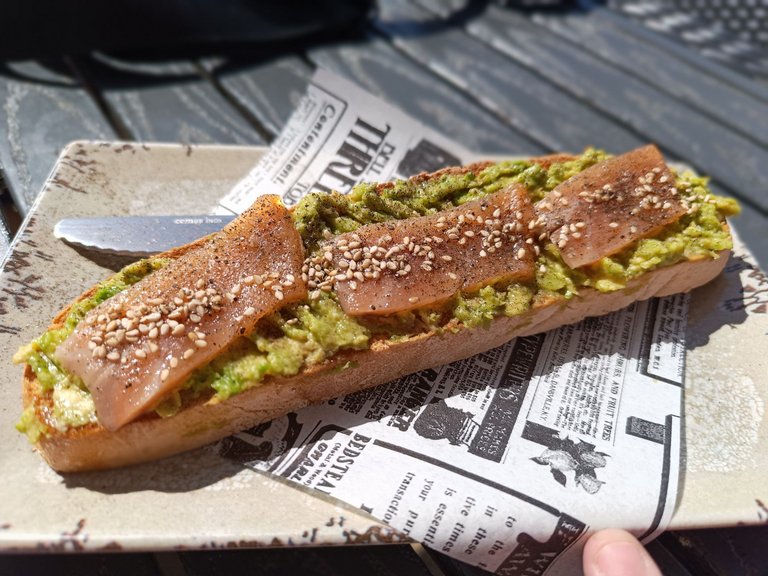 Not our favourite task
As usually, visiting government official offices doesn't go smooth and takes at least one or sometimes more extra visits to deliver other demanded paperwork, we were postponing one of these tasks on our list. Though it's not one we should postpone any longer and therefore we decided to just go and see how far we come today. Loaded with literally every piece of paper that could be requested (within our ability), we first dropped off Luna at the vet for her sterilization appointment and then headed to one of the two "centro de salud" where you can find the public healthcare doctors if insured through the "Seguridad social".
You may remember that we went private upon arrival here to avoid having to spend a morning or afternoon just for one doctor's visit and take most things private. But then we also had a few exclusions of which one was our daughters eye squint. Recently, her eyes have been very wonky and therefore it was high on my list to make sure we get her the "tarjeta sanitaria" aka her public health insurance card so that we can go public for this issue. I have been strict in patching up her eye to train it the whole summer but it seems now the other eye is behaving badly as well. Time to push this forward and get that card so she can be seen by a doctor.
First office
We went to the small centre close to our home and while for a split second, I thought we were going to deal with a not too friendly lady at the desk, she soon prove me very wrong and was a breathe of fresh air to deal with. She spoke 0 English, but I practiced some things out loud before entering the building to make sure that I knew what to say and to my surprise, she used my old card from Granada to make me a new card. Great one down, two to go.
Next up, my boyfriend, this was the easy one because he is registered as self-employed and had all needed documents so all went super smooth and I caught the lady smiling big a few times because I think she found it funny to see my boyfriend getting a bit nervous when he didn't fully understand her. He quickly pushed me towards the intercom so I could do the talking haha. She told us for kids, the other centre is where we need to be, I knew where it was so this was all clear. We thanked her for her help and walked out smiling proud that we got this done so easily.
You should know that we still remember the struggles back in Granada like it was yesterday and if you're back dealing with the same situation years later and then manage to get it sorted quite easily without standing in line for 2 hours first, that's a huge victory moment.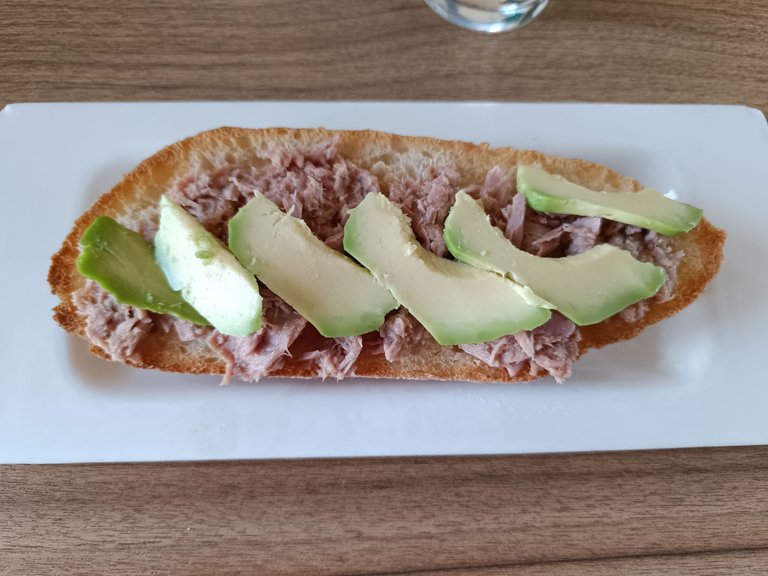 Breakfast and second office
We decided if this went smooth, the second one should be smoother because usually for a child it's an easier fix is our experience. At least with the right documentation it is. We decided to sit down on the other side of the road and have breakfast. I decided to cut down my coffee intake since yesterday so I took water and my boyfriend enjoyed a good coffee. Each of us ate a toast with tuna and avocado, for him tomato underneath. It didn't look too pretty but it was good! The picture I used as a header was another one with salmon from another moment, the second picture above this paragraph is the one from breakfast.
We enjoyed the wind blowing through this little street and it was almost a shame to get back in the car but things needed to get sorted so off we went. We were greeted by the security guy and another guy for a charity who tried to ask us a few questions, we wanted to listen but as two others passed us in the line now we wanted to get this sorted first.
The security guy walked in and asked everyone where they came for and I told him in perfect Spanish (lol, for real!) that we were there to register our daughter for the health insurance card. He seemed to love speaking in English because he started to talk back in English and said he'd make sure we were helped in another room. He guided us in and we were helped instantly, this was new to us, we can get used to this!
Little hick-up
The lady didn't speak English but was very happy to take the time needed to make sure I understood what she was saying. I was in doubt a few times so she said don't worry, the security man can translate, which he did and he helped us so good that I'd almost give him a hug to show appreciation for his effort. He then said he was proud to help us, haha. I think he loves practicing his English, and it's always the best way to have these things done because one one hand I can practice my Spanish and see how far I come, while the other one can do so with English.
There was one document we need to get at the insurance office, he literally wrote down for us what the question was so we only had to show the paper and wrote the address on it as well. They told us the office was open and we needed to get this one document and then return there so it could be finalized. So even though there was a hick-up, I had zero stress because they were very clear that we were just a document away from this registration. It was needed because she never had a card before, otherwise it would not have been needed.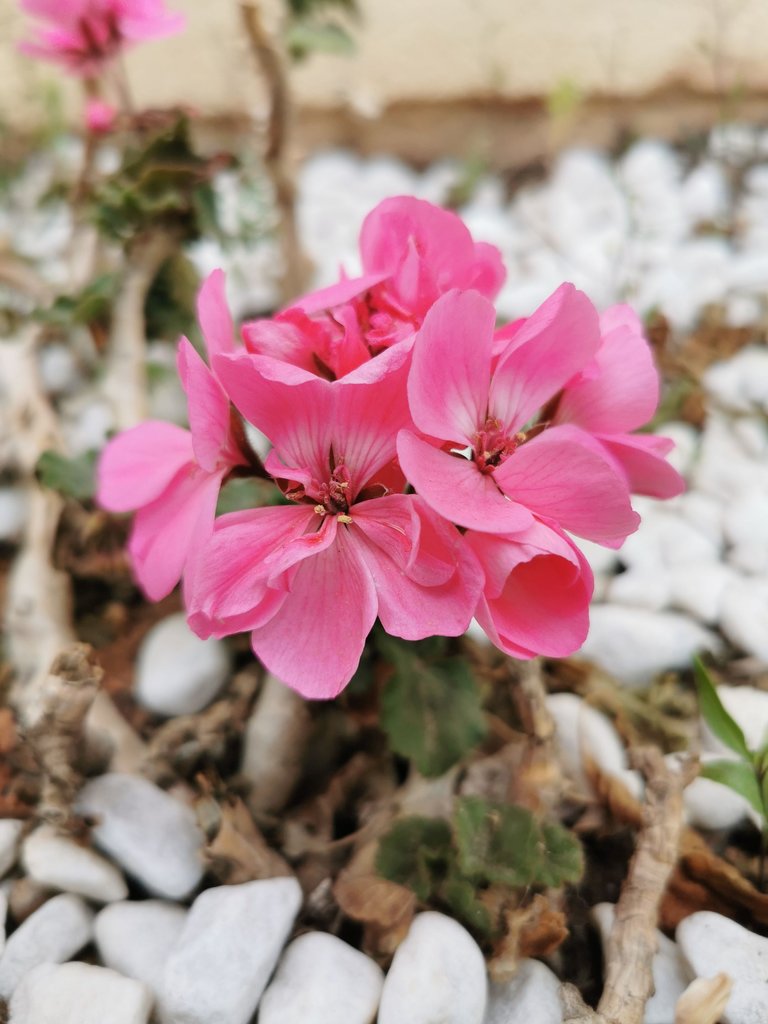 Ended with a bang
Even more pleased with a compliment from the last lady at the second office telling me that my Spanish is very good already, we drove to the other office. Sadly this was 20 minutes further but we figured we should get it done today as we're so close to getting it done. We arrived there and bumped on a room full of waiting people (this is how I remember it but normally times ten, haha) and this time we were not greeted friendly at all. Only the security guy was helpful in terms of getting our number to wait in line.
The receptionist was an old lady who clearly wasn't in the same friendly mood as the ones we encountered earlier. As she had a closed attitude, unfriendly and bitchy to be honest, I started to stress and got confused if I understood her. So I pointed to the paper with 3 lines for her to read so at least she knew where we were coming for. She refused point blank and kept saying "appointment". I understood this was going to be needed but I figured to know where to book the appointment, it's good that she checks this so we won't have to go there in vein.
It wouldn't be the first time that the other party didn't book something correctly by refusing to listening or read what we wrote in preparation. I learned my lesson from this and try to give them as much info as possible. Let's spare you the details about how rude she was, eventually she gave us an appointment at 9 tomorrow morning.
Shit!
Unsatisfied that this final visit went the way it did, but still happy that we made such progress at the other locations, we drove home. It was not until at home that we realized that 9 AM can't work as school starts at 9 and it's a 20 minute drive as well.
I felt happy with the way the Spanish chatter went and therefore I felt confident enough to pick up the phone and see if I could move the appointment to 9.30 or so. Too bad the menu on the phone was not clear and nobody picked up when I made a choice. I tried booking the appointment online but after several pages of forms with data requests I found out this was not the right way.
Change of plans is that my boyfriend goes there in the morning while I drop off the kid. I will be on stand by with Google translate on the computer in case he doesn't get far without it. Although I have good hopes I won't be needed as the security guy at the second office said that letting them read that sentence is enough and they will give a document, then we come back.
It's no guarantee though as many of these visits have an outcome depending on the mood of the government official, we've seen this so many times and there's only one way to deal with it, accept it as is and hope it goes smooth the next time. Today was a big win, even without the final result. It also helped that the weather was fabulous, nice and sunny and a good wind to make it feel less hot. I'm quite sure I got a bit of a tan today, how nice!
Just 30 minutes after we got home, I was called to pick up Luna, but I will tell about that in another post.
Thanks for reading!
---
---