Avocado Toast - So Good!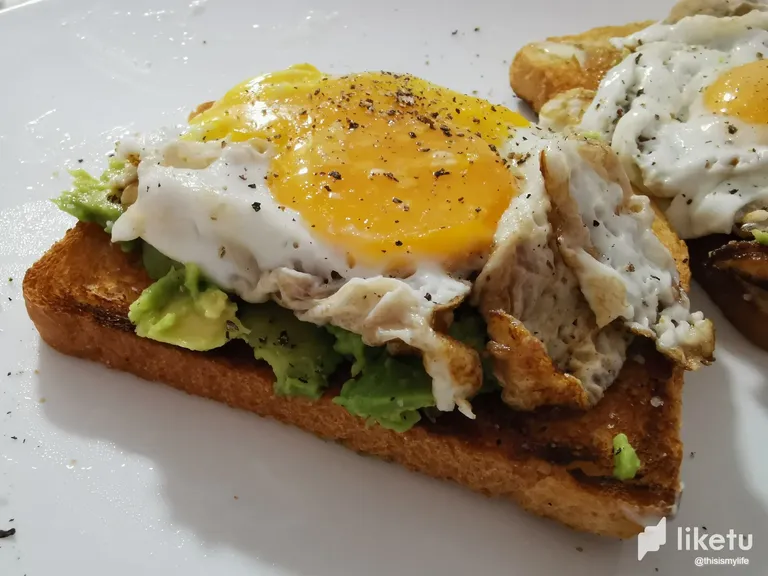 It's been ages since I had an avocado toast
I discovered this goodie when we were in Budapest and both ate avocado for the first time, yes, really! For the first time, lol. Having it on top of bread with a poached egg and baby spinach was a game changer here. From that moment, we ate it more often and also tried to eat more spinach. Unfortunately, the eggs there were always (some worse than others though) causing my boyfriend to get ill at some point later that day and therefore I kind of stopped eating it myself too.
The eggs here are so tasteful!
Something that I loved when we arrived in Spain was the fact that eggs were a lot cheaper here and that I instantly hit the jackpot regarding taste sensation when I bought some eggs at a supermarket that's actually not that great overall. It's the only home delivery supermarket you can use within a food delivery app and they have good customer service for when something goes wrong. The eggs have gone up in price though, but they still taste fabulous. And even better, my boyfriend can handle them too.
I usually have avocados and eggs at home
But I haven't made an avocado toast since we moved here. Time to change this! Usually the avocados get snatched by my boyfriend when I'm considering eating them myself, lol. Not this time though, I had two small avocados left and suddenly felt like eating an avocado toast. I roasted the sliced bread in the pan and added a good thick layer of avocado with pepper and salt, to top it off with a fried egg with the perfect egg yolk because when an egg yolk is dry, it's a fail to me. Top off with some more pepper and salt, bon apetit!
So GOOD! I wonder why I don't eat this more often, simply delicious!
---
For the best experience view this post on Liketu
---
---