Budgeting at Carrefour - The Second Savings Check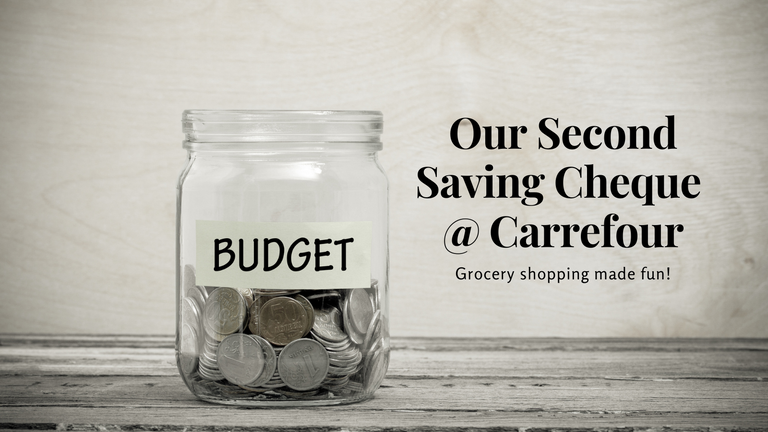 Created with Canva Pro
Saving on groceries at Carrefour
You may remember that we started buying our groceries at Carrefour earlier this year. Unfortunately, we never started this process in 2022, which I regret because we could have saved up quite a bit already. Every two months, the savings check is released and then you can spend it at Carrefour on groceries or other items, and they have quite a few things you can buy there so you could do your groceries quite smart and make sure to save enough for a long wanted item, or at least get a good discount on it.
The first round
I was smart to use the 2x1 promos and load up on a lot of things that lasted months, some I still have now but they will be good to consume for some months longer so that's not a big deal. I loaded up on toilet paper (big packs) which lasted months as well. But that's a big amount added to savings for the toilet paper alone as it instantly adds 20 euros to the check. I love that because it's something we need to buy anyway. I ended up saving 180 euros more or less in the first two months and was hoping to repeat this in the second round.
May savings check
I was actually counting on some promos to repeat before the check came out as I figured it was a repetitive cycle, but it didn't. Therefore I forgot to load up on toilet paper in time and also missed a round of 2x1 promos to add a lot to the savings check in one go like I did the first round where there were two 2x1 promo cycles. So that's a lesson learned, this time I will make sure to load up on the big savers at the end of this 2x1 promo that's active right now, to make sure this next check I have at least 150 euros saved up again.
This round we ended up having 67 euros saved and we were not really sure what to do with it.
JBL speaker
Last time we bought a tablet, which is still happily used every day, we never regret buying it. We planned on buying a JBL Flip 6 portable speaker this time as we figured our Music Angel speaker is having some issues and often refuses to play or just won't connect. It's had so many play hours that I feel it should have died years ago, lol.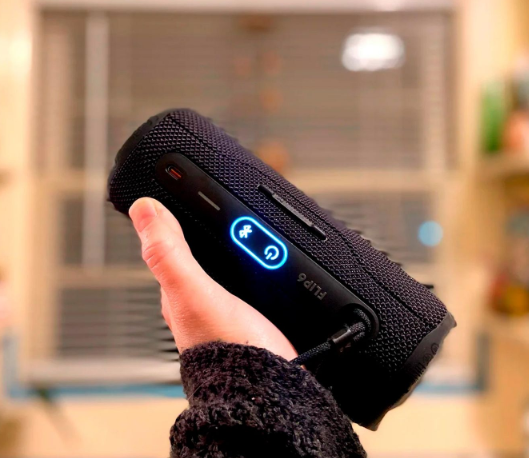 source
We kept track of the price and it was just above 100 euros so it should have been doable with my aim to get at least 100 euros in savings. I failed at that but we still considered buying the speaker. That is until we noticed they upped the price in-store by 29 euros making it 129 euros and that would have meant we needed to add 50% ourselves. I felt buying something with just an extra pay of 20/30 euros was fine but I didn't fancy the idea of buying this while having to pay the rest ourselves. I'd prefer waiting for the next round hoping we'd have enough to pay it in full.
Doubts
What to buy? I ended up trying to buy it after all last weekend but then there was something wrong with the system, I could not pay. I tried for 3 days until I was sick of it and said, never mind we will just go to the Carrefour and pick something from the store even though the online store has more to choose from. I didn't mention yet that the speaker was priced at 105 euros online and we decided this was doable. The day after, the speaker was priced at 129 like in the stores, and had a "get your taxes back in your savings check" offer on it. Meaning it would eventually be close to 100 euros again, but we had to pay for the VAT first. I didn't feel like doing this and said let's forget it.
Paying for groceries
Something I was trying to avoid was paying for the groceries with this savings check because it's not a lasting thing that you can enjoy for years to come. But buying something we don't need now or being unsure of what we want to buy with it, we decided to spend it on groceries after all. Happy I did because thanks to the savings check, I loaded up on a lot of groceries (of which many were 2x1 promos) and only had to pay 50 euros myself, while there was an instant 49 euros added to our savings check for the next round. At this moment, the check already has 66 euros in it so I think aiming for 150 euros this round should be doable if I"m smart with the groceries.
We're not sure yet about our next savings goal, it may be the JBL flip 6 after all, unless we have something else we need or want in the meantime. Either way, I love this savings option at Carrefour, and on top of these savings, they also have a lot of coupons for free stuff which makes shopping even more fun. See you in two months with another update!
Have a great day!
Posted Using LeoFinance Alpha
---
---