Day 17 - Freedom!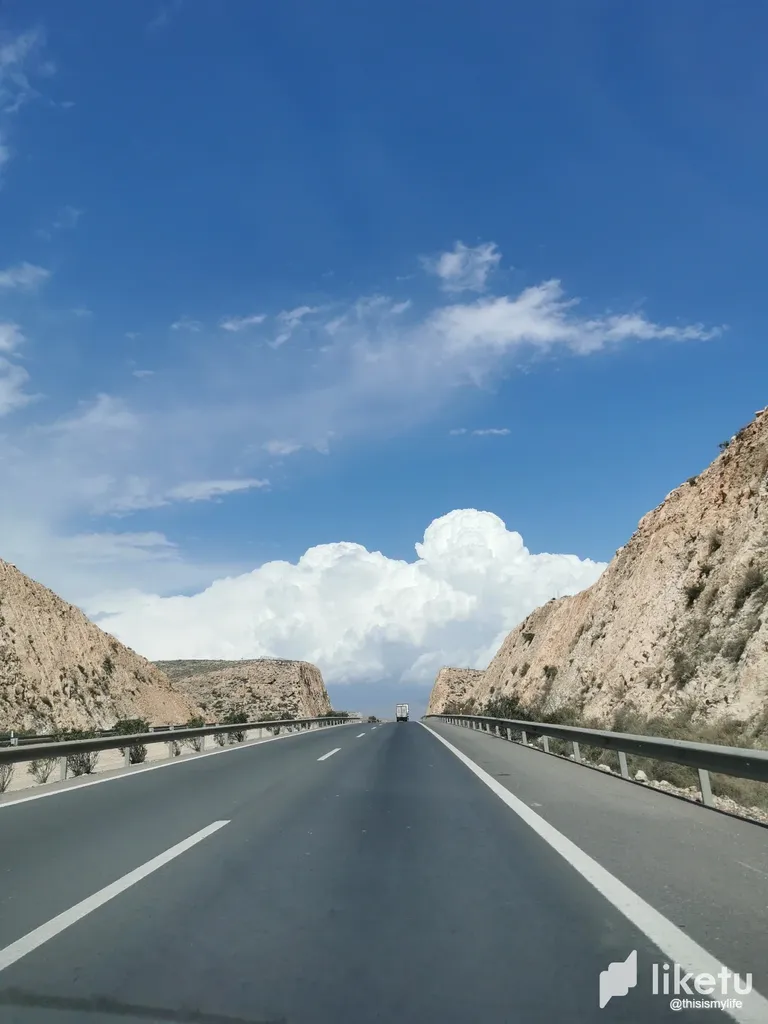 Day 17 - Freedom

It's unbelievable how having a car after not having one for a while gives you such a sense of freedom. I do remember feeling this way in Budapest too, even though public transport was much better there than it is here in Spain, I was so sick of standing outside on windy corners waiting for the bus to arrive. They were also renovating the subway system so for several years, parts of the metro lines were not in use. This was particularly annoying the last part of our stay there because we needed the closed line to get to our daughter's kindergarten within reasonable time.
When we were finally able to buy a rusty car (lol, it's true) it brought us from A to B and everything was such an easier task. Need something from the bigger supermarket? Sure, hop in and driver there instead of walking back with heavy backpack in the heat. And all the better quality food was available in the so called "hipermarkets" comparable to wallmart in the US. I learned about these markets in Spain for the first time, never visited or saw one in Holland. Very convenient these stores. But the best thing about them is that the quality of the food in those areas was a lot higher than in our area. The oly way to get there was by a 20-30 minute drive.
And now we were facing the same issue, minus the shit quality food, because that's much better overall here even in the smaller stores. But yes, we felt stuck and we were because even a simple task of visiting a government official office in the big city, taking just 15 minutes by car, or 25 minutes if further down the city, was a 1-1.5 hour nightmare by public transport. That does not include the bus not showing up and therefore 20 minutes extra waiting time in case it arrives early etc. I tell you, the people that never use the bus here have no clue.
One time my boyfriend and daughter stood 30 minutes early waiting for the bus, it didn't show. Eventually they ended up 35 minutes late at the appointment for their residence permit. I mean how long in advance should you stand there waiting? It's as if people have nothing better to do, lol. Today is one of these days that I love the fact that we have a car again. After weeks trying to get an appointment by the official government system for my driver's license exchange / renewal, without any luck, it just never works, I will be going there in person to get an appointment. Thing is, I have just 3 weeks left before it expires so I'm nervous that they now tell me they don't have time before it expires.. Let's hope all goes well. Oh did I mention that even the phone option of making an appointment does not work? Unbelievable how these systems are not working and nobody fixes it.
My boyfriend saw in a video from just weeks old that you should try during the night, so one night I woke up at 4 AM and I tried, didn't work either. I almost set my alarm for it to try until I realized, chances are small it works. So in a bit, we'll drive there, hope for the best. At least it will not take me half of my day to go there...
Wish me luck!

This blog is part of the 30 days 30 stories challenge I started after successfully publishing 30 pictures and 30 stories the month before. I changed it up a bit as I wanted to be able to include regular blogs as well as pictures this round.
The idea is simple: publish one post a day during 30 days. You are more than welcome to join the challenge.
---
For the best experience view this post on Liketu
---
---