DEFI token - Collecting 30 weeks of daily dividends - Round 2 is now live!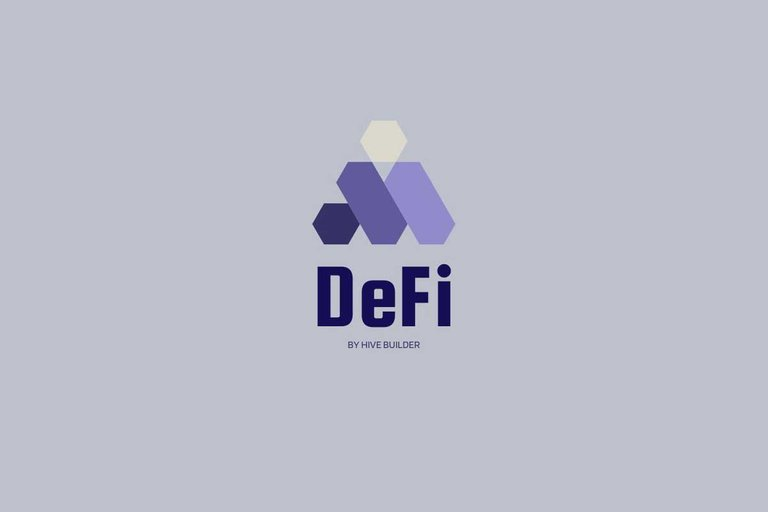 Source
The introduction to DEFI token
Like many other things that come to my path, often this grabs my attention when it's being mentioned in the Mancave discord as I'm part of the CineTV team. I don't talk there daily, but I do read most of the chats in the lounge every day. When DEFI token by the @hivebuilder team was mentioned there in January or February this year, I decided to give this one a try. I was actually looking to buy tokens that give a stable return and don't require me to constantly check the market prices, to me DEFI seemed perfect for this. I read about them having several succesful projects before DEFI token which convinced me enough to buy.
How DEFI tokens works
How DEFI works is very simple and actually so easy that anyone can understand it and therefore can enjoy the daily dividends without having to learn much about the project as it's this straight forward:
You hold DEFI tokens in your Hive-Engine wallet (liquid), for a period of 30 weeks, you will get daily dividends. The first week, the dividends are 10%, the second week 11% and so on until 40% is reached in the 30th week. Then the rewards stop and the tokens can be sold back to the team for the same price, 0.1 HIVE per DEFI token.
The team uses the rewards of the sales to invest in projects on Hive as well as off-Hive and makes sure that they build a buywall to guarantee 100% liquidity in case everyone would want to sell their tokens.
DEFI round 1
Although I was a little shorter on liquids during the sale period than I would have liked to, at the time I was aiming to buy 1000 DEFI but ended up having 850 when the sale was over. Nevertheless, it was a token that didn't require any attention from me during 30 weeks. Ideal!
I started with 850 in February 2022 below you can see that the last payments in week 30, I received a little more than 1 DEFI token a day as dividends, quite nice right!

After round 1 was completed fully I had almost 959 DEFI tokens:

Round 2 was about to start
Although with the number of tokens I held in my wallet, the profits weren't really big, but that doesn't mean that I will not continue to compound and receive even more rewards. Round two was announced by the team in this post a week ago and I decided not to sell any of my tokens, instead I will keep compounding and added a few more to start this round with an even number of tokens. This time I can say that I got to know one of the team members @gringo211985 a bit as he joined our Listnerds team earlier this year and he also presented this project in the Dragons Den in the Mancave discord about a week ago. If you're curious, go and have a read and see the Dragons fire questions at him.
Meanwhile, a week later, you can see that the dividends are already coming in nicely: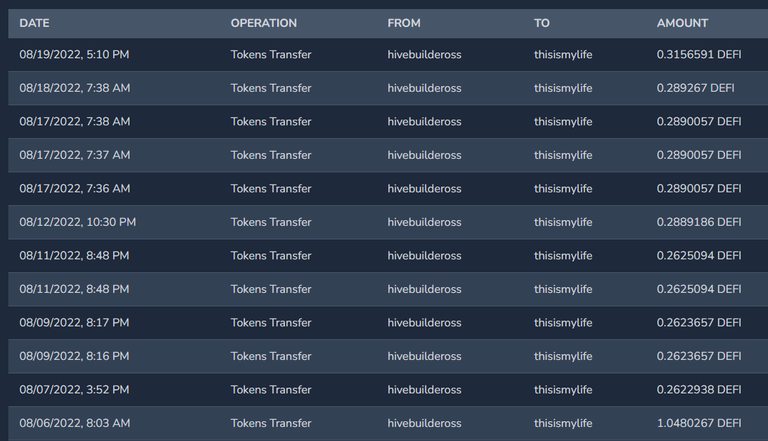 I'm very curious to see what the last week of dividends will be like. Just remember, this is not financial advice, but based on my own experiences only. Always DYOR!
Posted Using LeoFinance Beta
---
---