Huge Listnerds Milestone - 100k Listnerds - No1 Stakeholder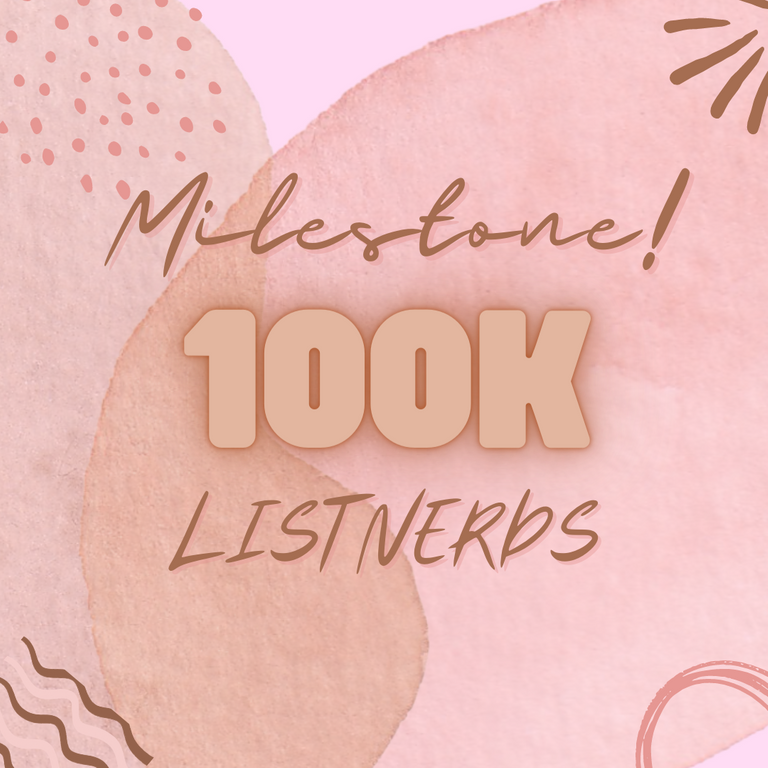 Milestone 100k Listnerds!
Below you can see the screenshot of the current top 5 stakeholders on Listnerds. I'm the first one to pass the 100k Listnerds mark and to me, it's mindblowing that I've become this far in such a short period of time while I also had one month of premium membership before I went for the enterprise upgrade.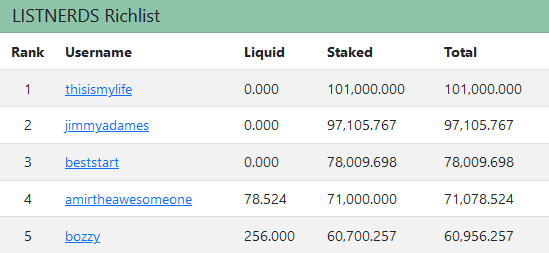 Listnerds has become a huge part of my daily life, not only during the weekdays but actually 7 days a week I'm connecting with my team members. Not because they need me every day, but because I love to connect with them and whenever someone needs help, I'm there as soon as I can. I think the support within the team has caused our team to grow quickly and even though many aren't active, there's still this inner circle of people that remain active even when they have busy lives on the side. We are building something together, and I hope we will remain a team of supportive members for a long time to come!
Keep adding value
Currently, I'm focusing on writing one full guide about how to do well on Listnerds. I think being the no1 stakeholder and having built a solid team already in a short period of time means that I have some insights to share that could help newbies to get off with a great start. I know that I have all these guides already, but the idea is to have the information re-written (some already have been updated) and then bundle them into 1 document for easy reference.
Proud to see the team climb into the top 50
Although not everyone has an upgrade or when they do, the enterprise membership, I still see them grow their stakes and be supportive to other content creators (not only within the team). We are always happy to help out other newbies when someone is wondering how stuff works as well, and I'm proud of my team members.
Thanks for everyone's support
I want to keep this milestone post short as I had a very short night last night and want to make it a longer one tonight. So I want to thank everyone for the support! It's highly appreciated <3
I will add my referral link to join our team here and maybe you will be part of this awesome crew yourself soon!
Let's keep building together! I'm waiting for the rest to join me at the 100k stage, plenty of room over here! :)
---
---