Mojo's Life - Anti Parasite Drops & Purring, Check!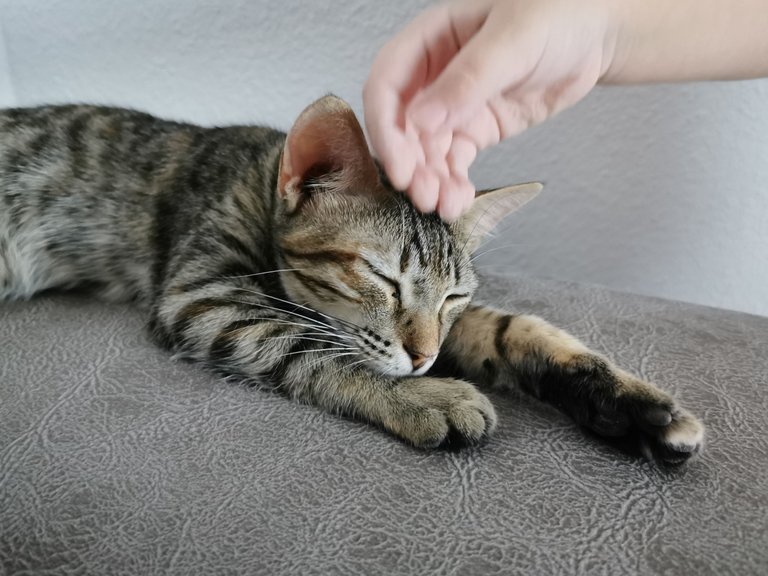 Every day is Caturday
So although I'm a bit late with my weekly caturday post, I had good reasons to stay away from my keyboard for a bigger part of the past days. My highly annoying and painful carpal tunnel syndrome was flaring up again just when the little lady finally started attending school. Great timing! Anyway, I had to force myself to run on a tighter schedule and make sure that full days behind a keyboard belong to the past at least for now. Thankfully, I can enjoy some cat love when I'm annoyed because I have to stop what I'm doing for pain management purposes, at least the cat is there to play!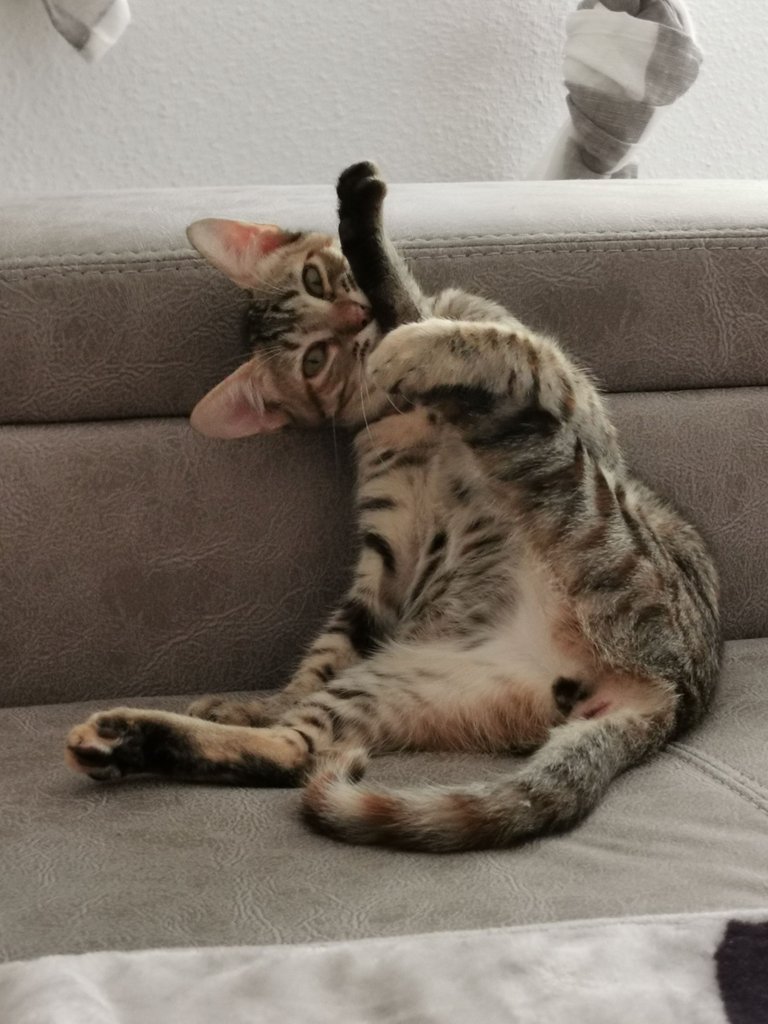 Petting and purring
As you can see in the top image, Mojo has now fully discovered the most enjoyable petting of the three "hoomans" in the house. Most of the times, purring is activated instantly and slowly Mojo is starting to learn that our hands aren't scary and not approaching her to harm her but to pet her. And yes, I say here because honestly, I can't identify 3 part of the genitals but only 2. I looked at the examples for tons of times now, I really think this is a "chica pequeña" and not a little boy.
How to apply the anti-parasites drops
This was something bothering us for a few weeks, how on earth are we going to apply these drops to a cat that doesn't allow us to pet her. And then not long after I found worms, she turned and accepted my hand, quickly learning this is so nice and started to get more affectionate to all of us. When we now call her to sit on the couch, she often comes running to us and when we wake up and enter the living room. She is all ready for her first petting session and totally demands some attention every morning!
Just do it!
I didn't wait too long to try applying the drops, I waited until she was sleeping next to me on the couch and petted her until she was all zen and totally asleep. I asked my boyfriend to open the package as I heard some cats never forget the sound of it and connect this annoying feeling of the drops with the sound of the click when you open the pipet. He then handed it to me and I covered it with my hand while continuing to pet her, then I wanted to take of the lid and it fell! It touched her but, shit! She woke up and started to sniff as she smelled something unknown.. I thought I messed it up right there but I kept my cool and acted as if nothing happened, continuing to pet her, lol. She bought it and fell asleep again. I moved the hairs, added the drops quickly and she had no clue what happened.
Nothing to see her! Move along now!
It took a few days
Before we noticed it was helping, I will spare you the details but it's clear the drops killed some things :) But not sure if it's effective enough. At least we didn't see her scratch herself anymore so I'm guessing we're good after one round. I hope it is anyway because I really don't enjoy applying some poison stuff to my animals, lol. But especially with her coming from the streets, it was needed. The day that I applied it to her, she slept a lot, and didn't seem to be bothered with what I gave her, thankfully. It was probably the easiest round ever in my life as a pet owner.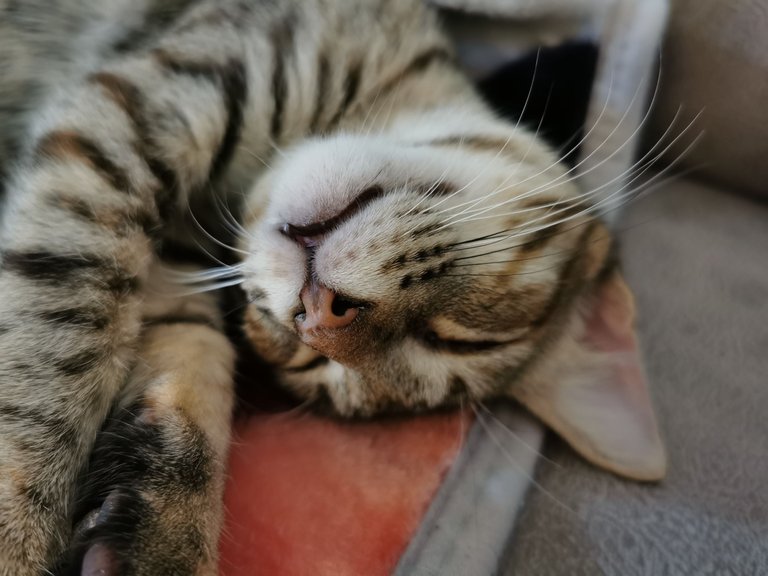 See you next Caturday!
Have a lovely day ahead!
---
---