Tapas at the beach - What a view!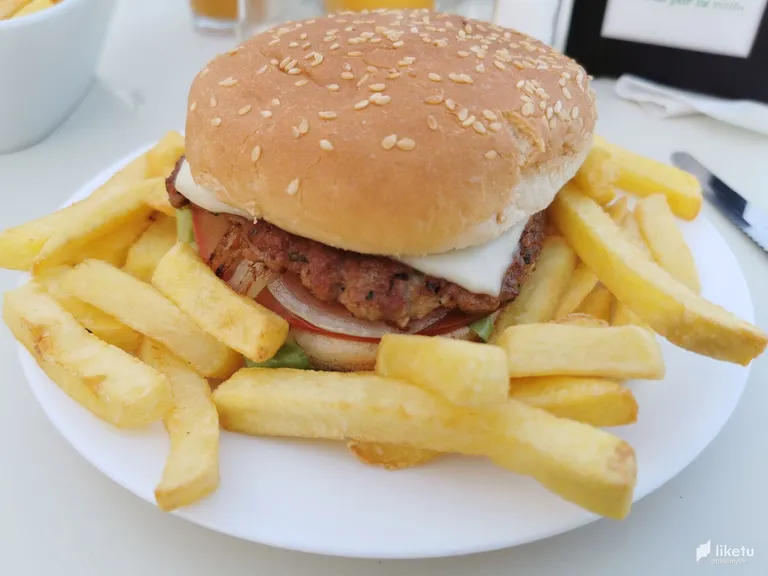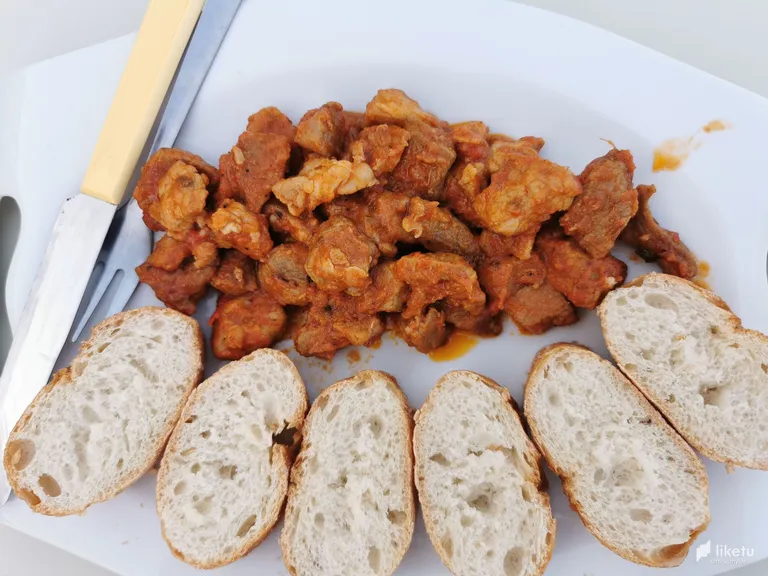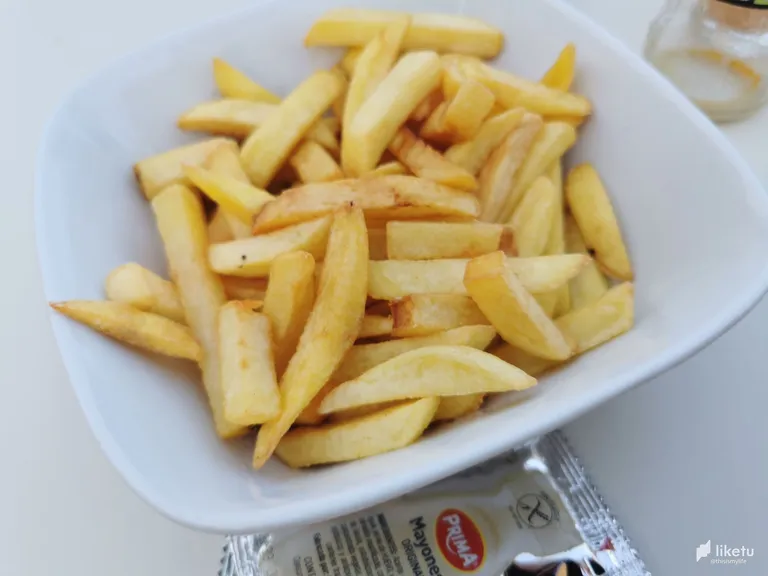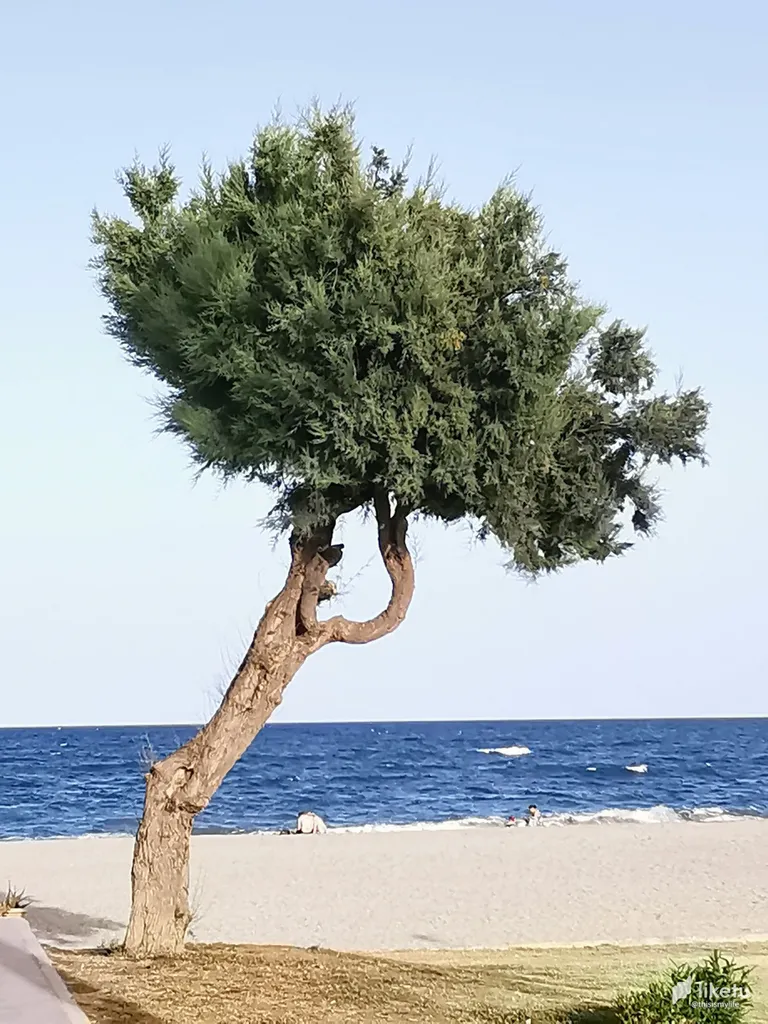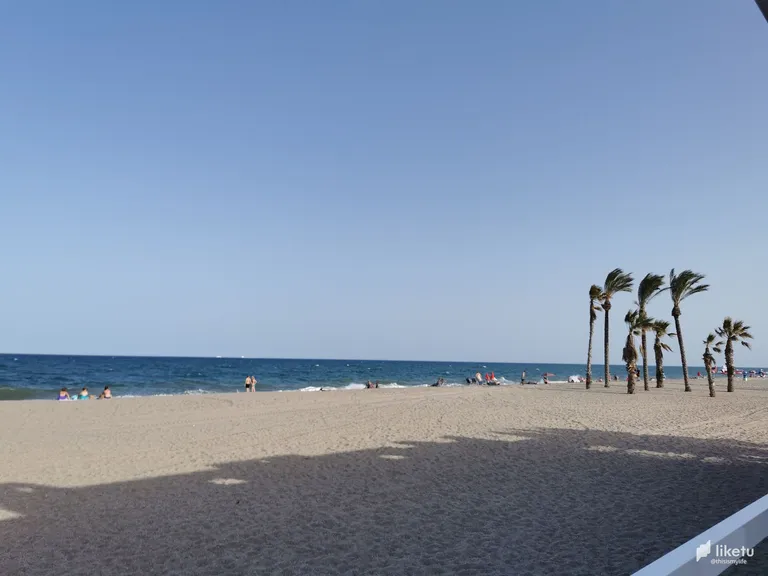 Now that we're settled
I finally had some time to browse through my folders again. I already sorted them into folders two weeks ago so that I could find back these pictures easily depending on what type of blog I was going to write. Today I'm still a bit drained because I spent almost 2,5 days in bed. I had a bit of a fever as well so I took it slow and decided to rest mostly. Today I finally went out again for a quick walk to the supermarket and while passing some new (to us) restaurants where every table was filled with locals, I remembered I also had some tapas left to share. I'm pretty bad behind on the steps of our trip honestly, as I still have content from our first stay as well, but this one I'm sharing today comes from our second (and last!) AirBNB host.
We stayed 25 meters from the beach
From our kitchen window, we were looking right at the beach. It was super nice to have a view like that, but the weather did not allow us to visit the beach any of these 7 days stay. On one hand, we were busy getting work done and after that, we stepped into the van most days to hunt for household supplies as we needed so many things. When we were fed up or completely exhausted from shopping (sometimes without finding what we need), we had a long walk on the boulevard almost every night. This is where I started to see we were making great progress with our activity level and we actually enjoyed it every day. Usually, we'd end up sitting somewhere at a restaurant to either have a drink and tapa or have dinner.
This day tapas were enough
We were quite early still and decided to sit at this nice restaurant on the boulevard. The owner was a super friendly, warm lady who clearly had put her heart into her business. Unfortunately for her, the days we passed this restaurant, it seemed quite empty compared to some other places, which made me a bit sad especially now that I had a few chats with the lady. We ordered a few simple things, a portion of meat with sauce and a hamburger. Our daughter refused to eat that evening, she only had fries. But honestly, that evening I did not care because I was just enjoying the view and sea breeze for a few hours while sitting there. What a life to be able to see that every single day.
The Spanish lifestyle
Is something we totally embraced from the moment we arrived. Where we used to eat quite early (let's say 6/7 PM), we now often eat a late snack (or sometimes if we're out, a tapa during the afternoon), and then we wait until 21.00/21.30 before having our actual dinner. And yes, the little one seems to thrive much better with these shifts in hours as well. Surprisingly she does well going to bed quite late, we decided to integrate with this as well, after all, it's the summer holiday and it's also normal here for children to be out this late. She takes after her father who is a night owl by nature. I personally lived during the nights for many years myself, but now I can't be bothered again to stay up that late every night, I enjoy the mornings more, to be honest. But that does not mean I wouldn't like to go out dancing for a change somewhere this summer, it's been ages!
---
For the best experience view this post on Liketu
---
---