The Super Mario Bros. Movie - 2023 - Review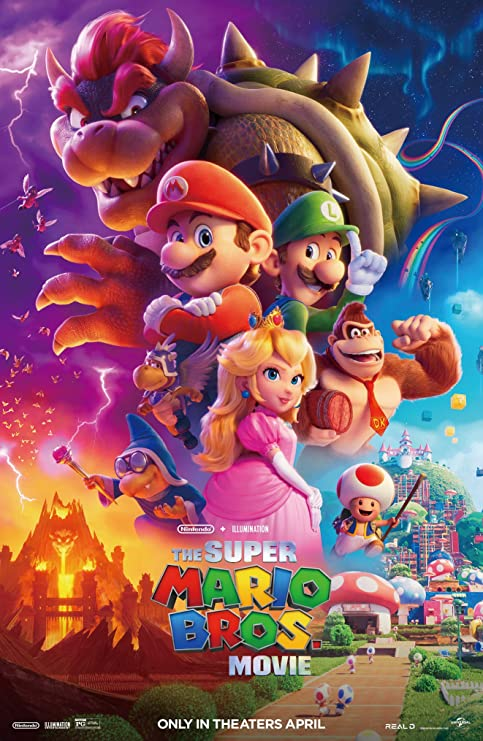 Super Mario Bros. Memories
Don't we all have these movies or shows that bring us straight back to our childhood? Seeing the trailer for Super Mario Bros. in the cinema was definitely one of these moments for both my boyfriend and me, we were actually visiting the cinemas for the movie Momias (Mummies, which I still need to review soon, so I just realized).
We were waiting for the movie to start when we were presented with the trailer of Super Mario Bros. and it did not take us more than 20 seconds to say "We need to see this!".
Forgotten characters
Although I surely remembered Mario and Luigi and Princess Peach, I totally forgot about Donkey Kong and these cute mushroom characters. When seeing Mario fight against these opponents and then leveling up, I instantly remembered how this was in the game we used to play as a child. It was honestly one of the coolest movies in a long time that are based on something from my childhood.
I didn't remember Bowser at all until the movie progressed a bit and somewhere in the back of my mind I started to recognize more about the early Super Mario Bros. phase when I was a child. I think they've done a great job bringing this video game to life and we already watched the movie twice since it came out, this is a good sign, we approve!
No spoilers
I don't want to ruin the fun for you by spoiling any of the events in the movie, but let's just say Mario and Luigi are on a great adventure with Princess Peach to fight the bad guys. I love the animations of the characters in the movie, although I think Princess Peach has a bit of a weird look, it may be because she had that in the original game as well, I'm not sure as I don't remember much about that game besides knowing that I owned it. Super Mario Bros. on the other hand I played a lot. Check out the trailer below and see if this movie is for you or not:
If you already saw the movie, let me know your thoughts in a comment below.
Thanks for reading and see you next week with another review.
Posted using CineTV
---
---