Trofea Grill (all-in) restaurant | Spontaneous lunch review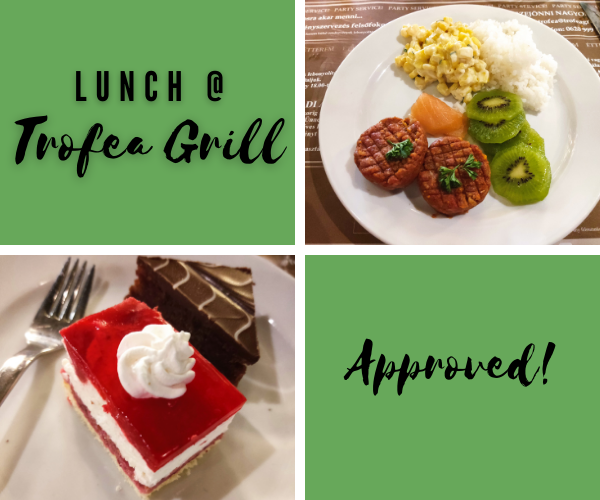 Spontaneous lunch
Most of the week days there is no time for a lunch outside the house as my boyfriend usually can't leave for a few hours due to work. But as he has been working a lot of evenings as well, I thought I should just shoot the question and ask if he had some time today to go and enjoy a lunch with just the two of us today. To my surprise, he said it was possible and before I knew it we were driving towards an all-in restaurant that also offers lunch.
We have been here once before
Only that time it was during dinner and to be honest, it was quite expensive for what you get. If you enjoy all the food that's offered, you could disagree with me, which I understand. And in that case, you'd be right, but in my case, knowing what I eat, it's not worth paying the evening tariff and weekend fee on top of it. Especially not if you know that during the weekdays, lunchtime you pay so much less while the food is the same.
Trofea Grill Restaurant
Is an all-inclusive restaurant, they have a few locations in Budapest. One of them is not far from us, and we thought we should check out their lunch offer during the week. These are the prices they ask during the different days and times of the week:
Monday to Friday at lunchtime from 12:00 to 17:00 5990 HUF / $18
Monday to Thursday at dinner from 17:30 to 24:00 8890 HUF / $27
Friday dinner time 17:30 to 24:00 9990 HUF /
Weekends, public holidays and public holidays 11:30 to 24:00 HUF 9990 / $30
Now that I know that the food offered is exactly the same during the lunch hours, I will most-likely only visit them during lunch, as you can see it saves almost half the price compared to the weekend & holiday tariff.
It was nice to be out without a child
The past month was very hectic, exhausting and a lot of tears flood as well. I have to admit, that only since a few days I start to feel a bit normal again, and it was nice to have a small break with my boyfriend only. Our daughter usually doesn't want to eat in anything (besides dessert) in a restaurant anyway, so it was good to be able to have a chat and relaxed lunch together.
A few pictures of our food
I have to admit, that I didn't eat any warm dishes today, besides a bit of rice. I don't like most meat, and I just don't feel like trying the different warm dishes in these all-in places especially as there is plenty to chose from the starters or side dishes. It was only lunch, and I don't want to over eat even though we can eat all we want..
Don't laugh because the combinations on our plates probably don't match at all, we just picked the things we liked and plated them even though it was not the usual match you'd order. I have to admit that I'm super guilty of over eating beef tartar and smoked salmon for the second time I visited. These things are so expensive normally, that I have to eat them here. But that also means I'm quite full after a few rounds. :)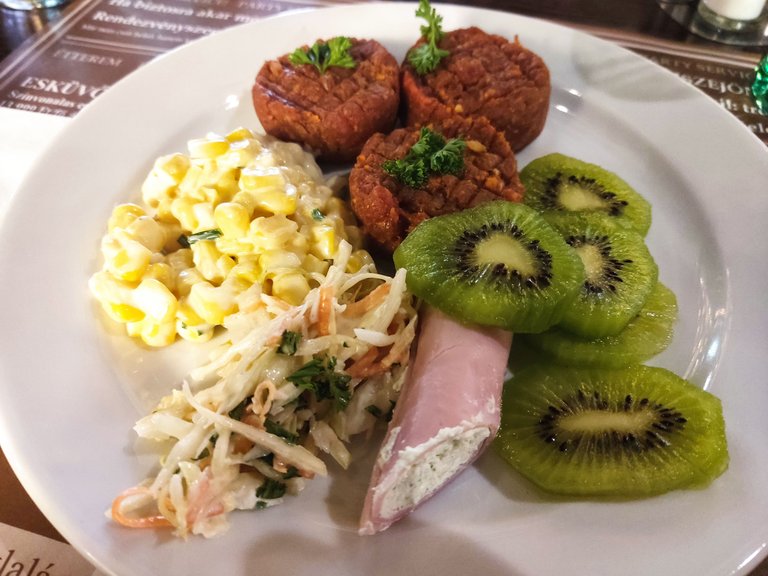 There you have the beef tartar (so good!) and a weird combination with the kiwi fruit, lol. There's a reason I ate a a bunch of that, usually when I buy them they taste horrible and these were delicious. I thought I should enjoy them as they were just waiting to be eaten anyway. The ham was not that nice, but the cowl salad and corn was quite good.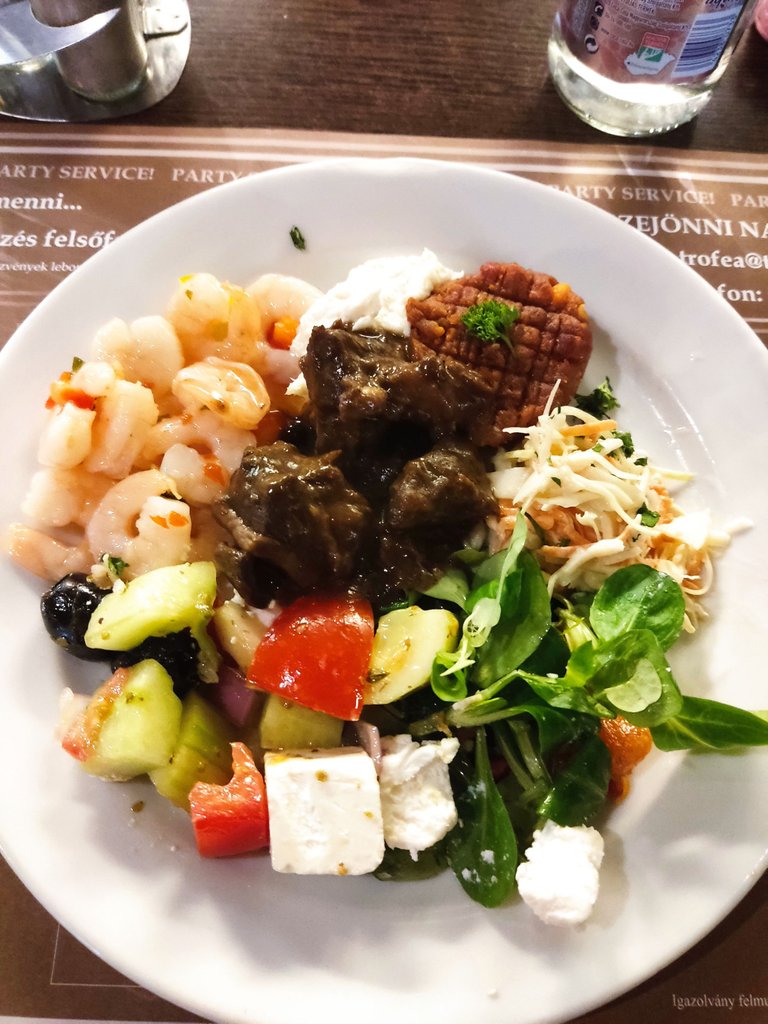 As you may see above, my boyfriend dares to try more (even if he doesn't know how it tastes). Too bad the stew wasn't too nice, I believe his favorite part was the beef tartar as well.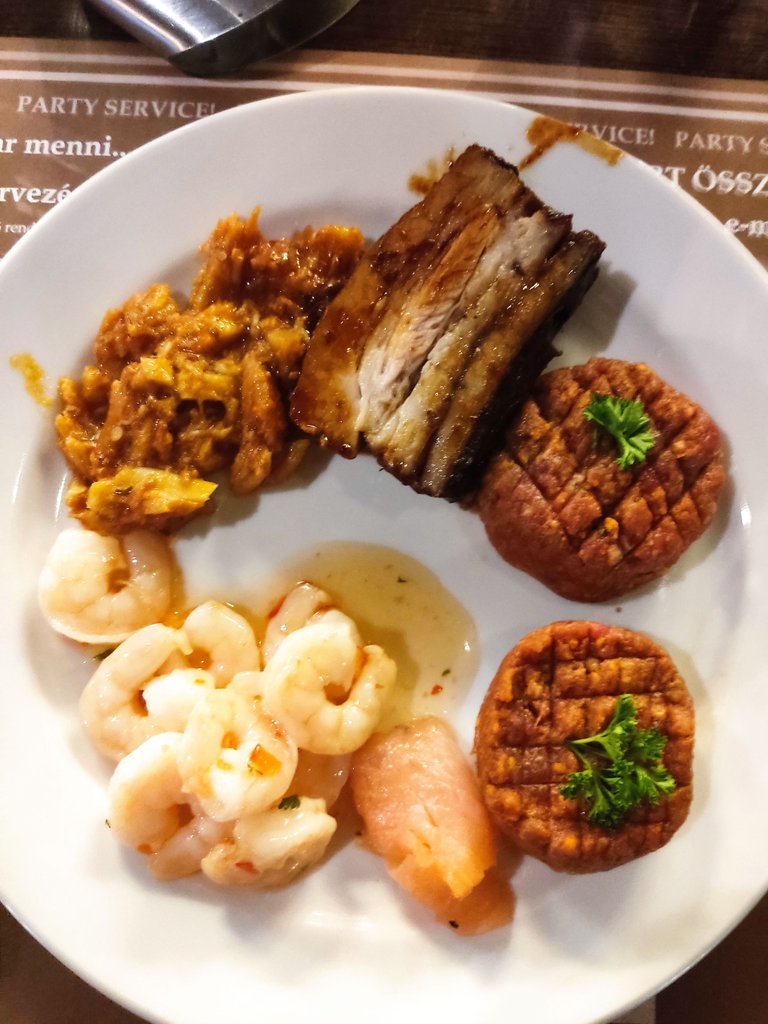 Another one from my boyfriend. The rib was quite good according to him.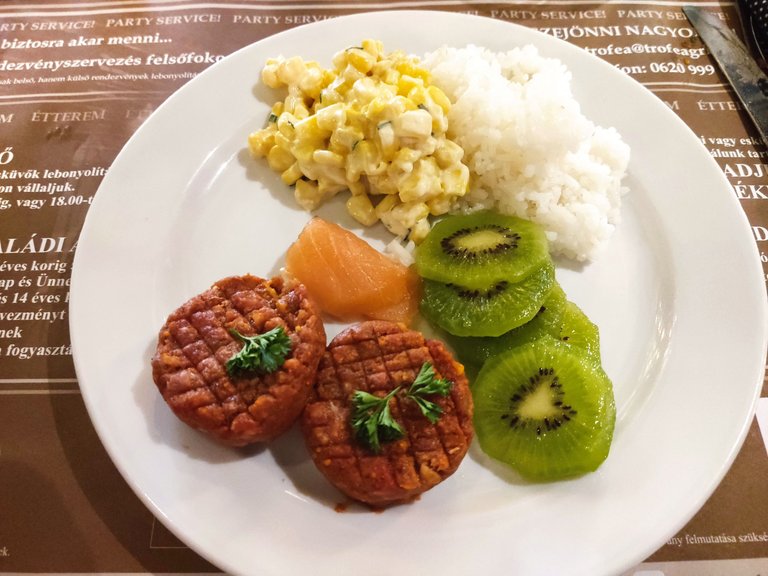 And I went for the same, there was only one smoked salmon piece left, but I added a few of these later. I truly enjoy a good smoked salmon, but never ever by these in the supermarket anymore as the prices are insane. So yeah, I'm really guilty of overeating these a bit in situations like this. But I don't eat any of the freshly baked/grilled meat offered so that's the other side, and will probably in the end eat less than the usual customer as many people just keep loading plates filled with meat.
Time for dessert
Before we went home, we had to eat a dessert as they are too good to ignore.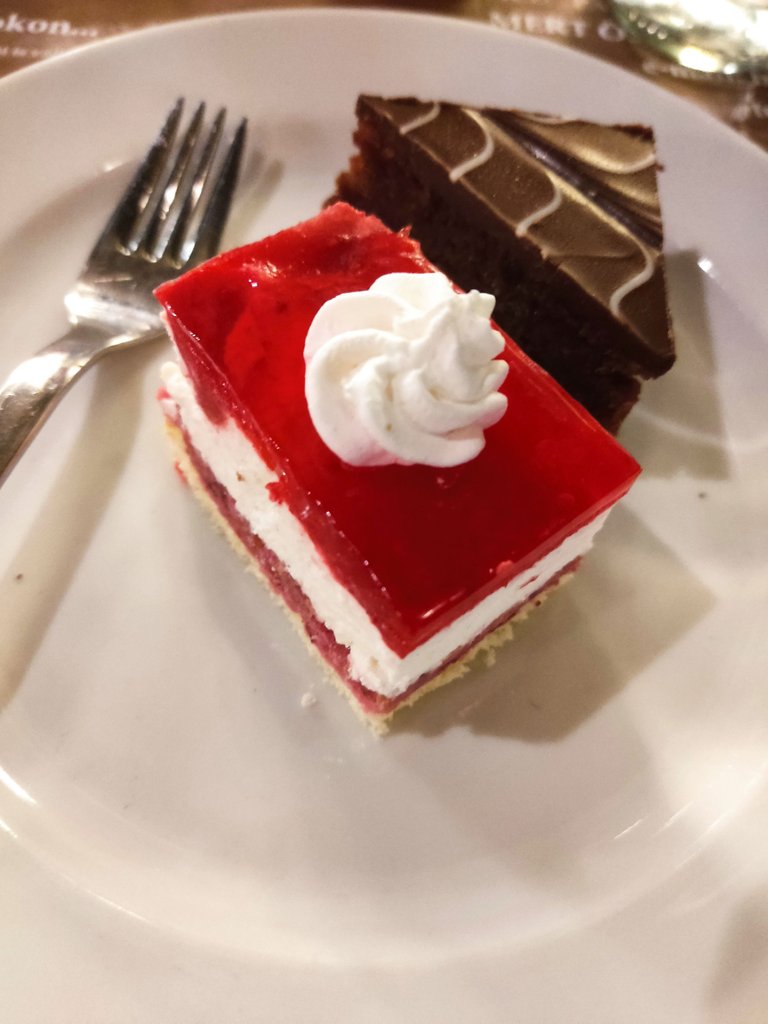 These were my boyfriends, he said the chocolate one contained some kind of alcohol as well. He also had a cheese cake which he LOVED but forgot to take a picture of.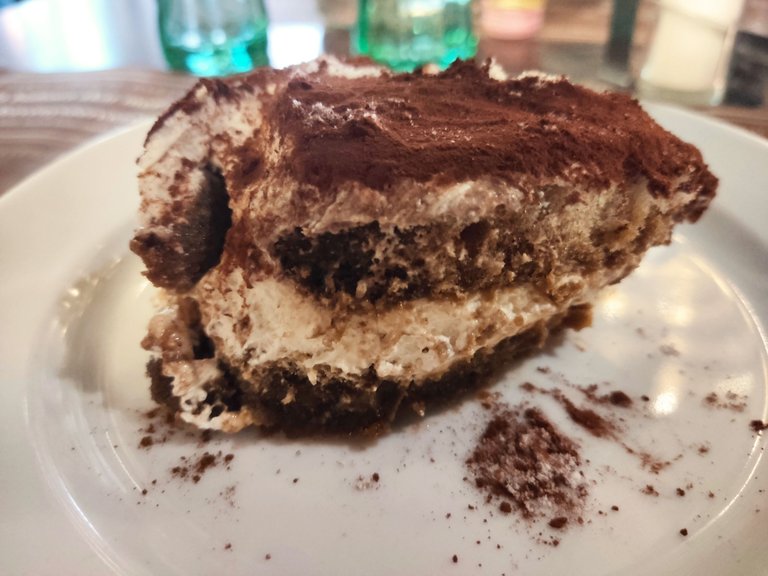 I went (again) for the usual thing I love, tiramisu. I don't see the point of trying other desserts when you know you will feel like in heaven eating the tiramisu. Although not cut perfectly, the taste was sublime!
Time to go home
As work was waiting, we could not sit there the full two hours, even though we enjoyed being out for a while. Duty was calling, so we headed home. I bet we will repeat this lunch soon if the pandemic situation allows us, because we can't know if restaurants will close again soon. Let's hope they won't!
Thanks for stopping by!
---
---