Tutorial | How-To Make A Low-Budget Newborn Tutu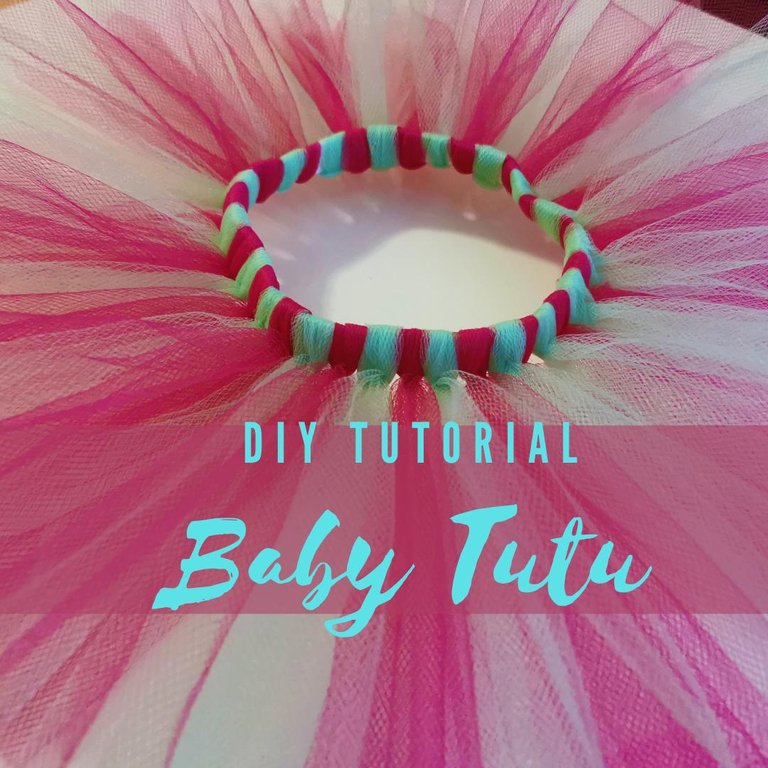 Fluffy and non-fluffy tutus
You can create a simple tutu where you place the tulle fabric on top of each other and sew it together on an elastic. These are quite simple skirt tutus that aren't fluffy at all. My daughter has one of these that I found in a second-hand shop a year ago and bought for her in case they were to celebrate carnival at school. I didn't want to have a big hole in our budget for a celebration that most likely wasn't going to be held anyway. The pandemic made things so uncertain that I decided to keep it low-budget and simple.
To my surprise, she has been so proud wearing that simple-looking tutu for all the time until I gave her a new handmade (very fluffy) tutu. Now she truly looks like a ballerina, and this one actually deserves to be called a tutu. It was hard work though, her size was quite a lot more work compared to the baby-sized tutus I've been making last week.

Needed tools and supplies
Below you can see what I used to create this tutu. While I intended to use pink and white at first, along the way, I decided to replace the white for the color mint green. These colors just match so nicely!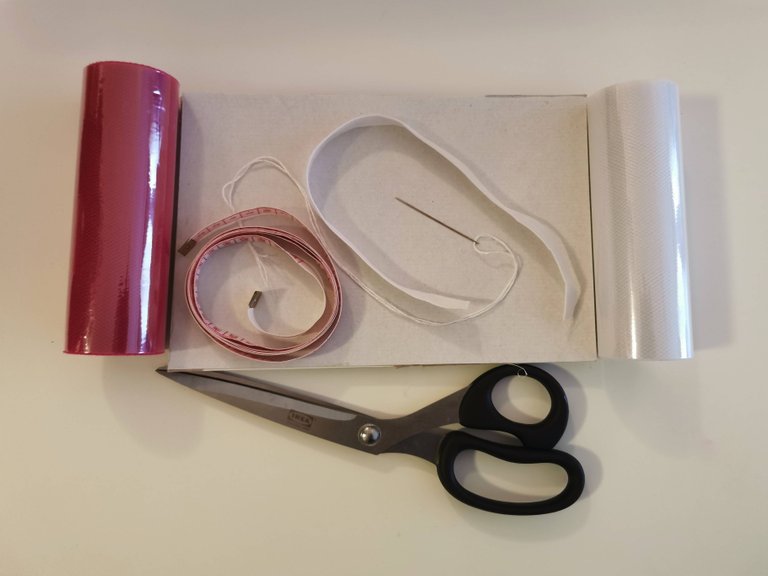 1 roll of tulle (15x900cm)
Scissors
Elastic waistband 1 cm wide Size chart
Measuring tool
Needle & thread
Note: You only need one roll of tulle (15x900cm) in total. You can use one or more colors but know that for a 1 layered tutu, size newborn, only one roll will be enough.
As you can see this tutu can be made very low-budget and is super easy to understand. Anyone can make a tutu, I promise!

Instructions
As these pictures speak louder than words, I will show the full images rather than to make collages of them with instructions.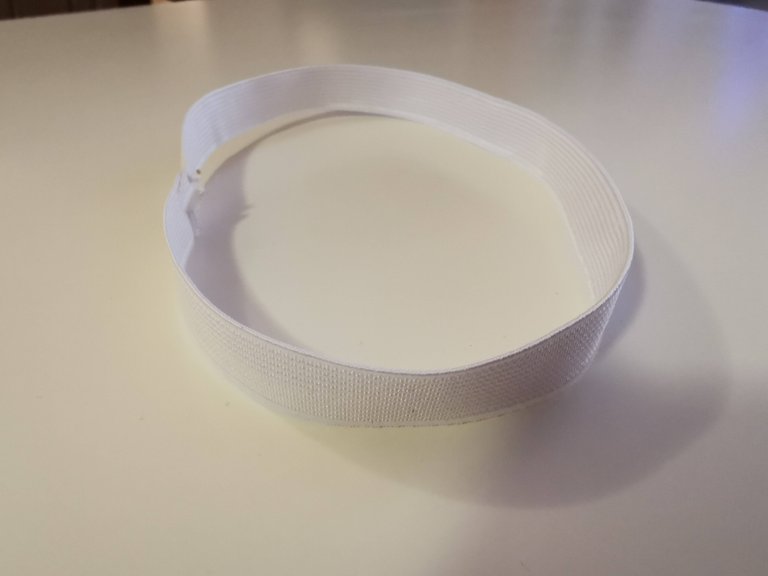 First, make sure you sew the elastic waistband together at the right size.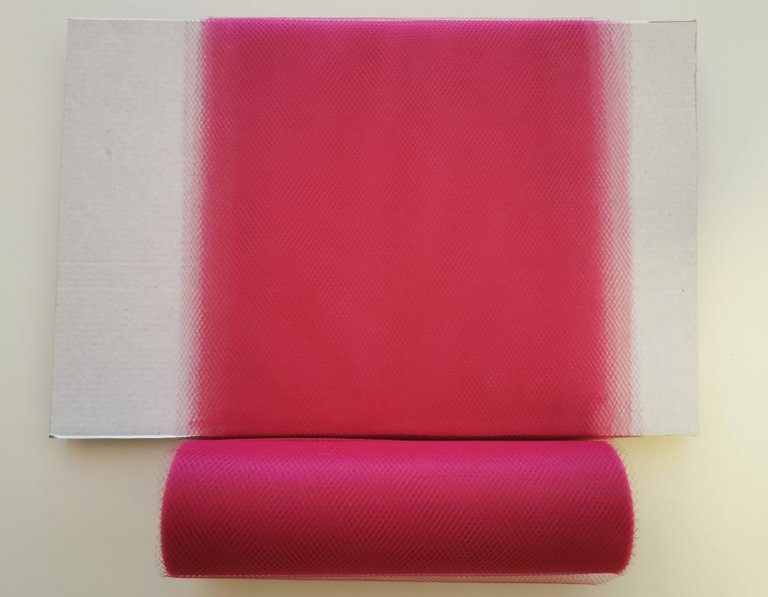 I use the same tulle cardboard cutting tool for my newborn-sized tutus as the bigger sized, but instead of using the long side, I now wrap the tulle around the smaller side. See the image above.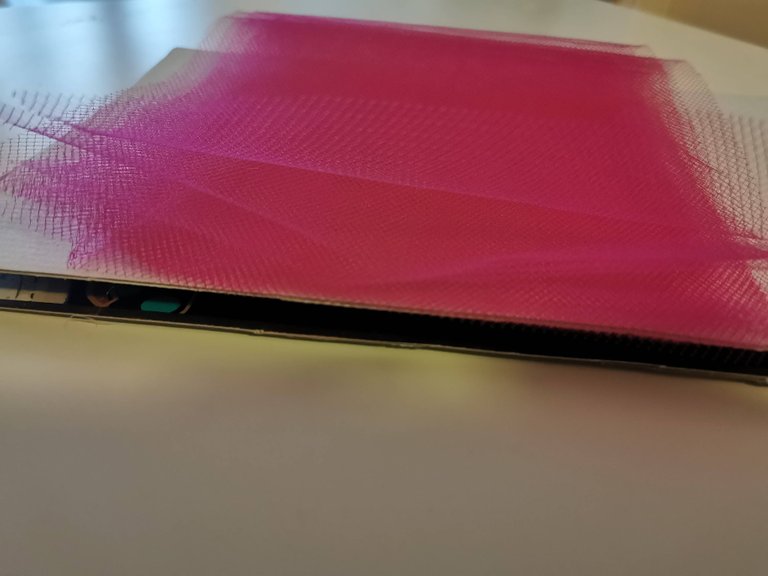 Once fully wrapped around the cutting board, cut the rest of the tulle on the side where you started wrapping the roll.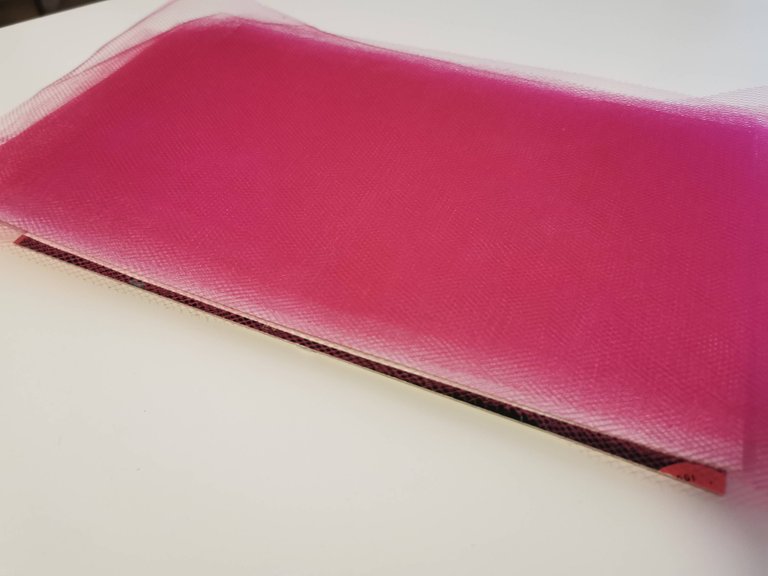 You will now have equal parts of the tulle ready to use.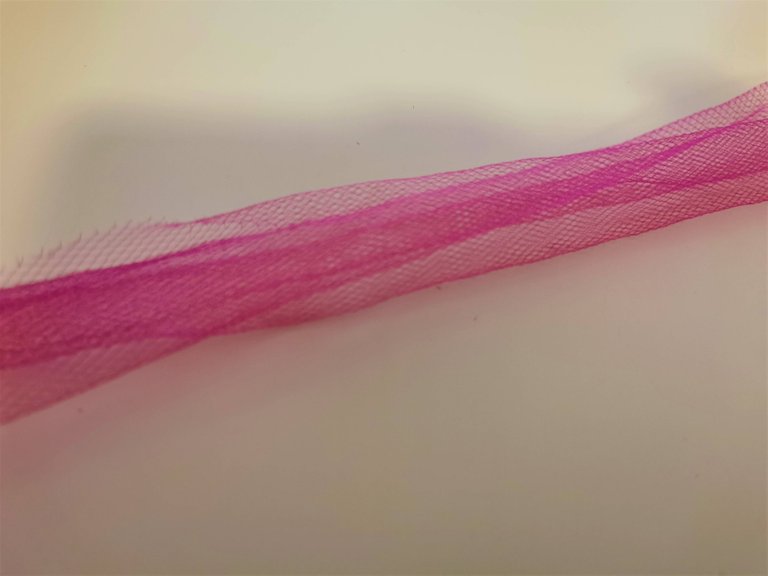 Take one strip of tulle and fold it together as shown in the image.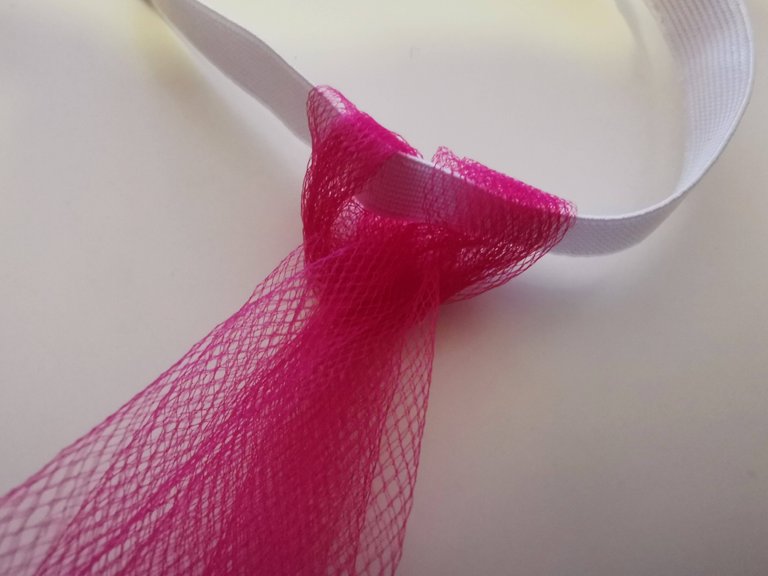 Now make a knot as shown in the image above.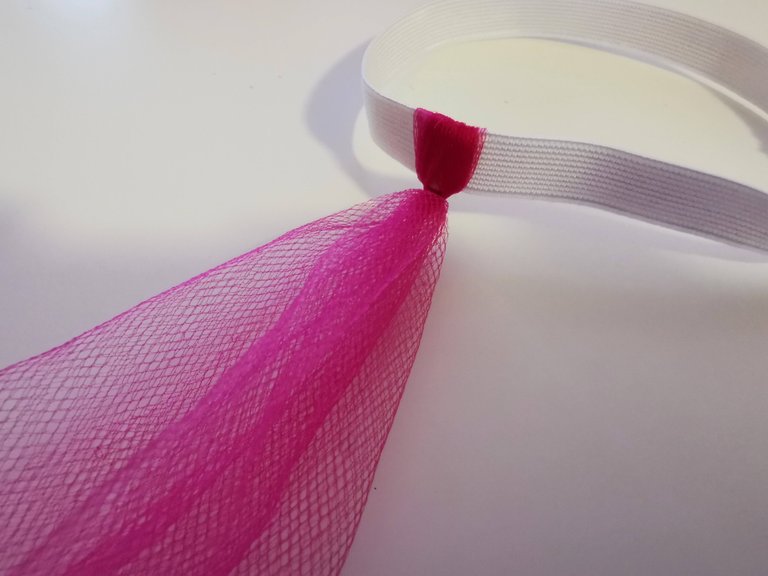 Tighten it up so it will stay in place.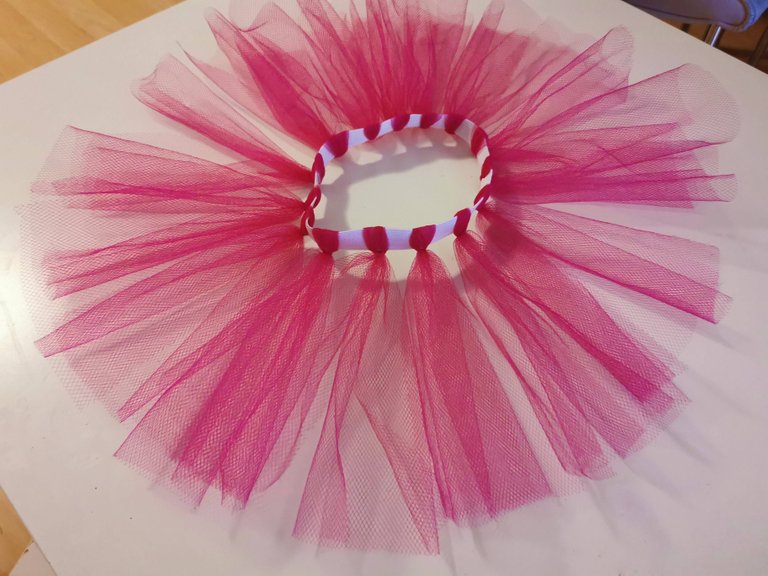 Update picture above. It's already starting to come together!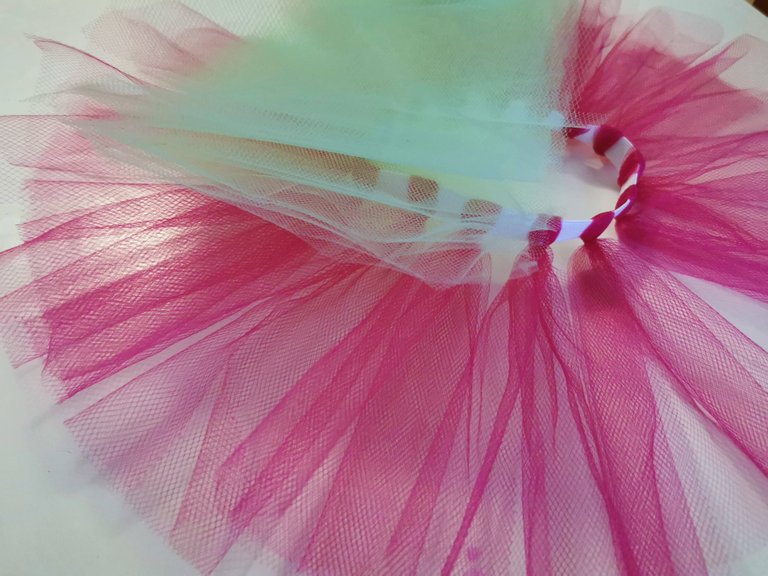 Time to add some color diversity. Mint green it is!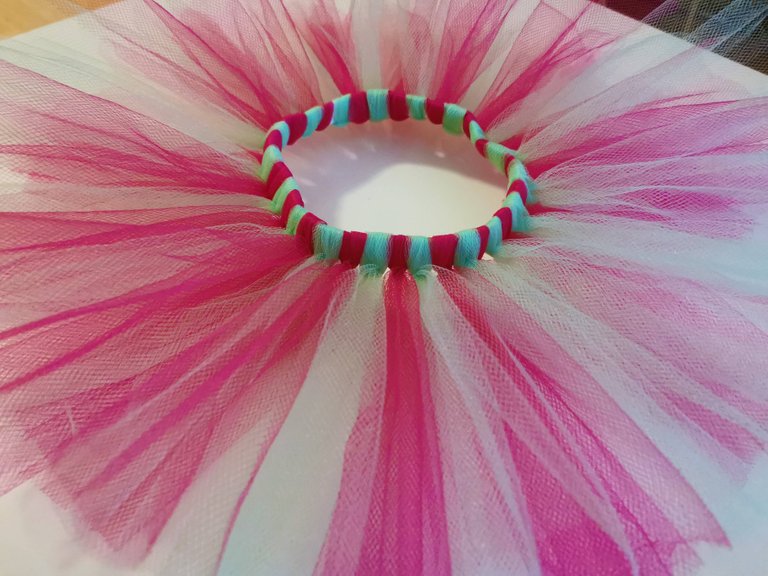 You only need to make sure you cover the full elastic when creating this tutu. This is only a one-layer tutu, therefore easy and very low budget to make.

The End Result
I love this color combination and in the past, I've sold many handmade hair accessories in this color combination. I'm quite sure it will be popular.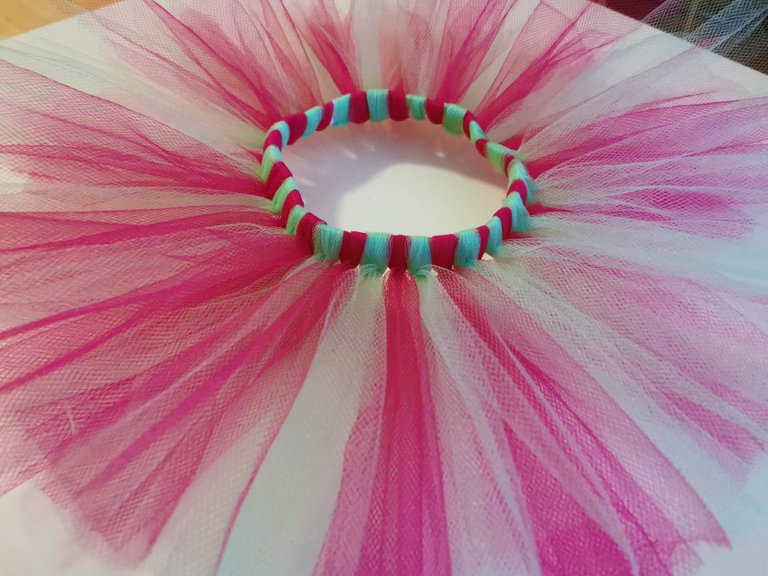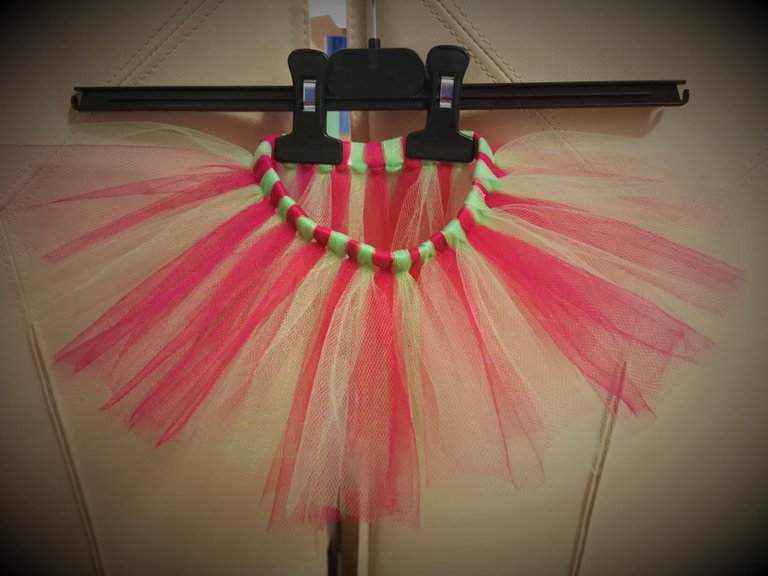 If you enjoyed this tutorial, please leave a comment below.

My Previous Tutu Tutorials
In case you want to explore what kind of tutu you prefer, as there are so many options, I'd advise you to explore my previous tutu tutorials so you can make a comparison. Each tutorial shows a different sort of tutu. Below are the links:
DIY Tutu partially made from recycled material
DIY Tutorial Baby Tutu X-mas style 3 layers

Let's Connect
If you want to connect, give me a follow on my socials:
---
---