Everything is God - Photographs of light // Tudo é Deus - Fotografias de luz

This morning I thought: -Today I will write about God at Hive. And I realized that I had left a post in the "Photography Lovers" community with no content and then when I opened the "upload photos" tab I realized that I fell right into a sequence of photos that I had been planning to post for a while now of a night of many tangled lightning bolts in clouds that I witnessed from my backyard. I never knew the name of this phenomenon, it was always visible from afar in the city where I live, they were silent lightning bolts, and they kept sparking inside this big ball of dense clouds every now and then giving intense flashes that reverberated in purple and blue night colors. I automatically thought that maybe talking about it and posting the pictures would be more interesting than talking about God Himself. Because to me, this is God. And the exact contemplation of that moment, is the experience of being God at the same time that it is the contemplation of God in me and about me. Or as a musician here in Brazil called Mister Lúdico would say: "- Everything is God" or yet another great composer and scholar of spirituality that I like a lot called Chandra Lacombe: "-God for me are chrysanthemums dancing in the wind".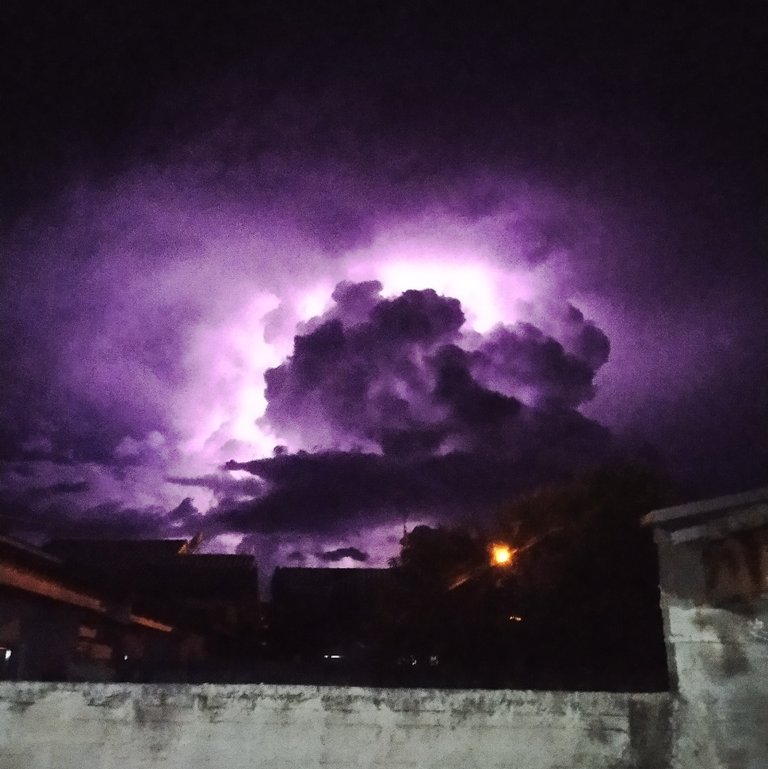 I remember reading in one of Joseph Campbell's great books about how it must have been for the first man (still primitive, who knows, maybe not even called Sapiens) who took certain lucidity from the "beyond", to flirt in panic with a sky tearing into immense lightning and thunder in the middle of a thunderstorm, and intuitively imagine that there was someone very angry up there throwing this lightning. In this "in-between time" we go through constructions and deconstructions of the understanding of a supposed God, expanding and contracting it into multiple religions and social strata, ethnic understandings, desires, thoughts and beliefs of infinite variations, but in a very profound way, almost always this God follows certain patterns that color our collective imagery and unconscious.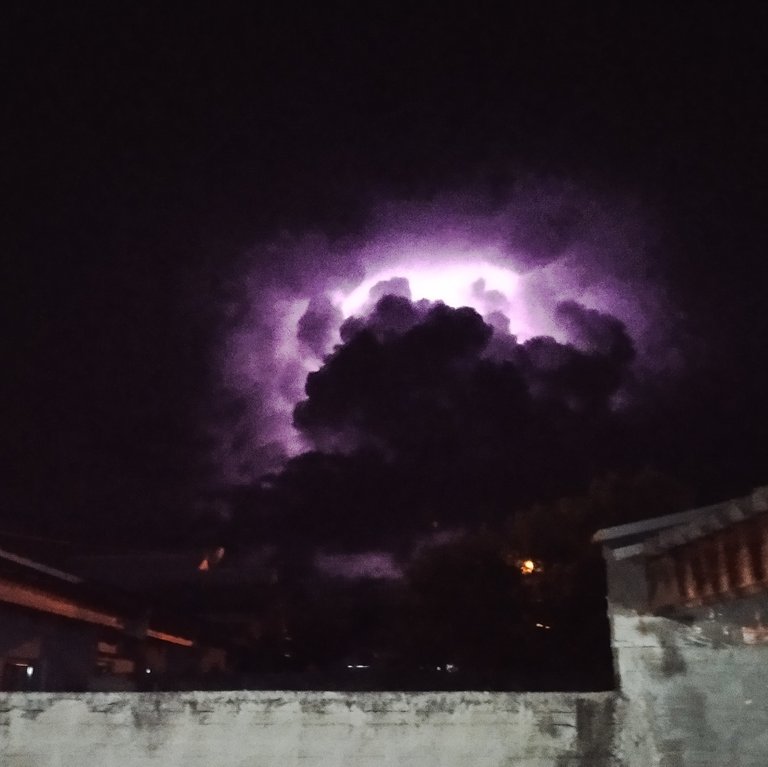 My perception of God has never been clear enough for me to be able to assemble it into some kind of "essay", not least because above all I take my (our) ignorance of the subject very seriously, the fact that stating supposed truths is a stamped certificate of stupidity, because no matter how convinced one is in some sense, time, lucidity and the quality of your understanding will show you that your true truth is relative. But still it is impossible not to try to rationalize something about this supposed cosmic energy. I have been an atheist in two different phases of my life, an agnostic in others, and a free thinker/researcher for the rest of that time, and I have never been able to get myself densely tied up in a belief, that is good and bad, but regardless of the lines already written on the subject I could summarize a little of what I think.
God is the whole experience, and naming him as God makes things more difficult, as I said at the beginning of the text: God is me looking at the lightning show, God is the lightning existing and producing ozone in the midst of the storm changing the static of the environment, God is the dry earth absorbing the water, God is also the dark void of stellar vacuum outside the earth and who knows maybe God is the little planet with aliens we don't know yet, God is also the experience of warmth and love present in Ayahuasca, God is a child being born, God is the glow in the eye of your love, the fond farewell to a loved one who is leaving, god is that energetic shower that runs down your spine when you are talking something deep to someone, god is a juicy apple eaten on a sunny day, a wood stove warming the shack on a rainy night, he is the little child that makes you smile and relieve yourself, it is the cool water from the well, the corn rising, the water from the waterfall falling on your head on a hot day, it is the state of peace and grace achieved in a meditation, it is sex, it is pleasure, it is the concentration present in you when you are committed to something, and it is all of these things at the same time. It was never an entity, it was never a specific strict religion, it was never selective.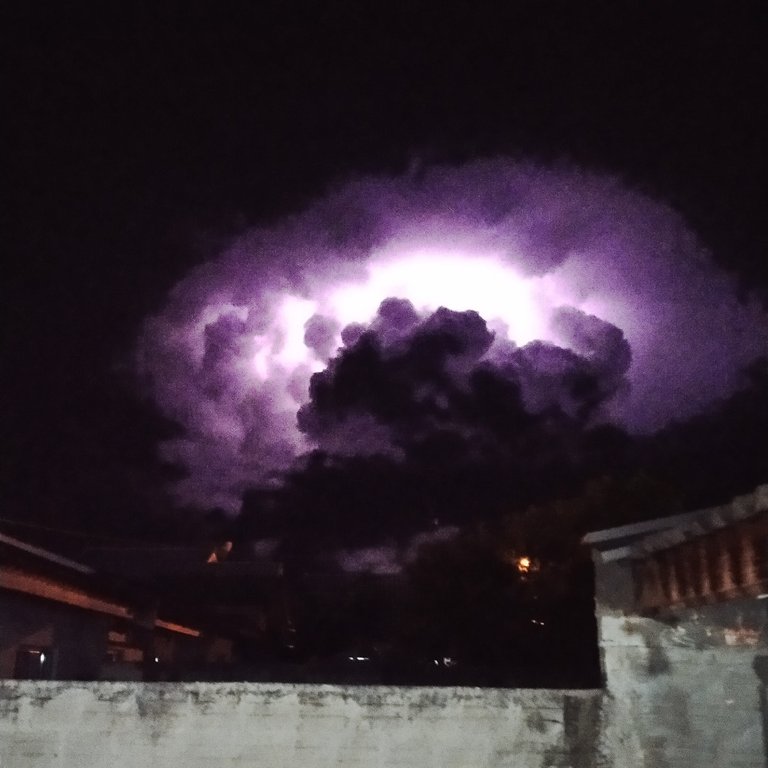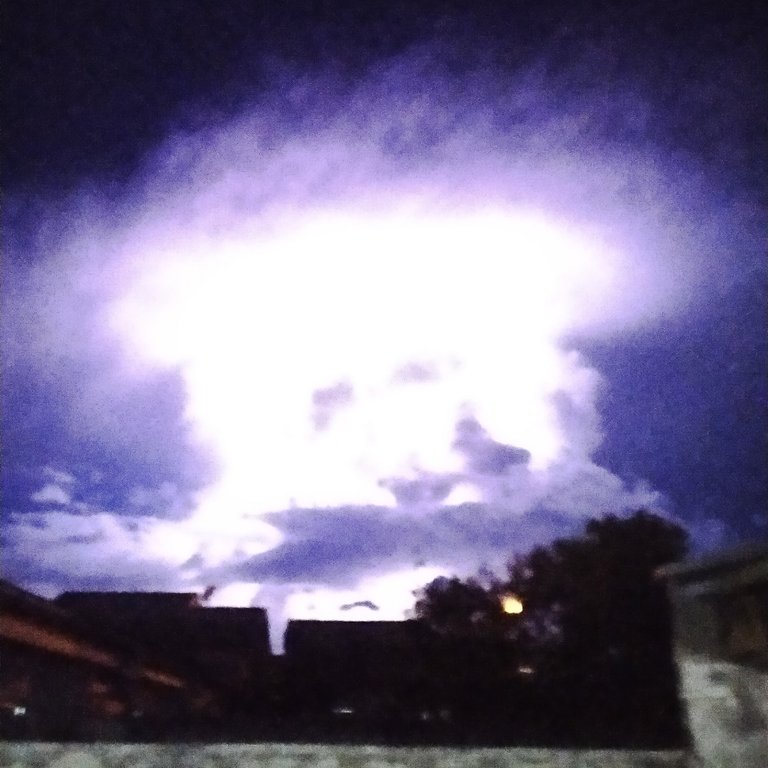 Thanks for reading and for voting!
Thomas Blum

Português
Hoje de manhã eu pensei: -Hoje vou escrever sobre Deus no Hive. E percebi que havia deixado engatilhado uma postagem para a comunidade do "Photography Lovers" mas sem nenhum conteúdo e então ao abrir a aba de "carregar fotos" percebi que caia direto em uma sequencia de fotos que eu havia planejado postar há um tempo já de uma noite de muitos relâmpagos emaranhados em nuvens que presenciei de meu quintal. Eu nunca soube o nome desse fenômeno, ele sempre foi visível de longe na cidade onde eu moro, eram raios silenciosos, e ficavam faiscando dentro dessa grande bola de nuvens densas vez ou outra dando intensos clarões que reverberavam em cores púrpura e azul noturno. Automaticamente pensei que talvez falar sobre isso seria e postar as fotos seria mais interessante do que falar sobre Deus em si. Por que pra mim, isso é Deus. E a contemplação exata daquele momento, é a experiência de ser Deus ao mesmo tempo que é contemplação de Deus em mim e sobre mim. Ou como diria um músico aqui do Brasil chamado Mister Lúdico: "-Tudo é Deus" ou ainda outro grande compositor e estudioso da espiritualidade que gosto muito chamado Chandra Lacombe: "- Deus pra mim são crisântemos bailando ao vento".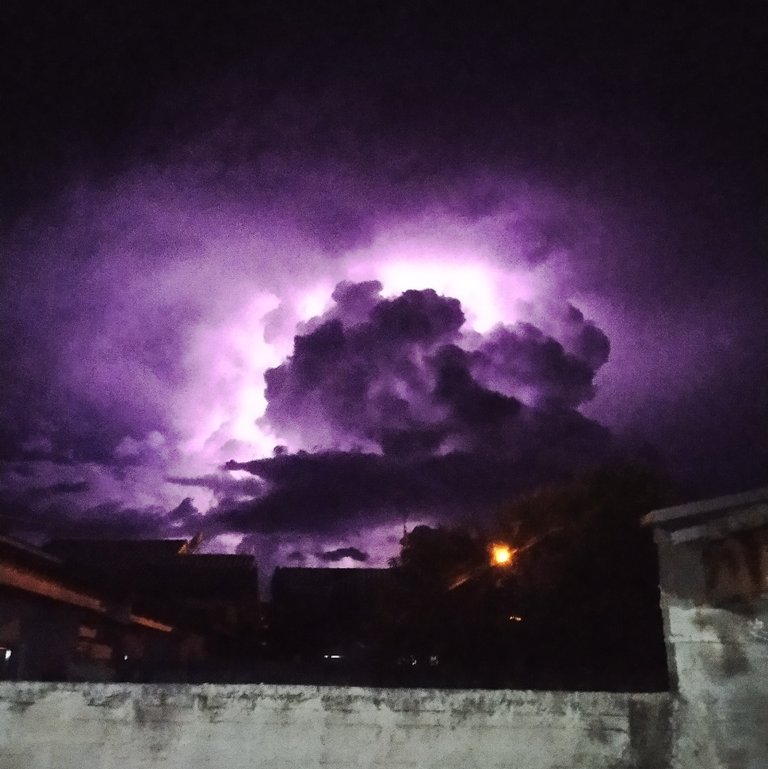 Lembro de ter lido num dos ótimos livros de Joseph Campbell sobre como deve ter sido pro primeiro homem (ainda primitivo, quem sabe nem mesmo chamado de Sapiens) que tomou determinada lucidez do "além", flertar em pânico com um céu rasgando-se em raios e trovões imensos no meio de um temporal, e intuitivamente imaginar que havia alguém muito furioso lá em cima jogando estes raios. Nesse "meio tempo" passamos por construções e desconstruções da compreensão de um suposto Deus, expandindo-o e contraíndo-o em múltiplas religiões e camadas sociais, compreensões étnicas, desejos, pensamentos e crenças de infinitas variações, mas de uma forma muito profunda, quase sempre esse Deus segue certos padrões que colorem nosso imaginário e inconsciente coletivo.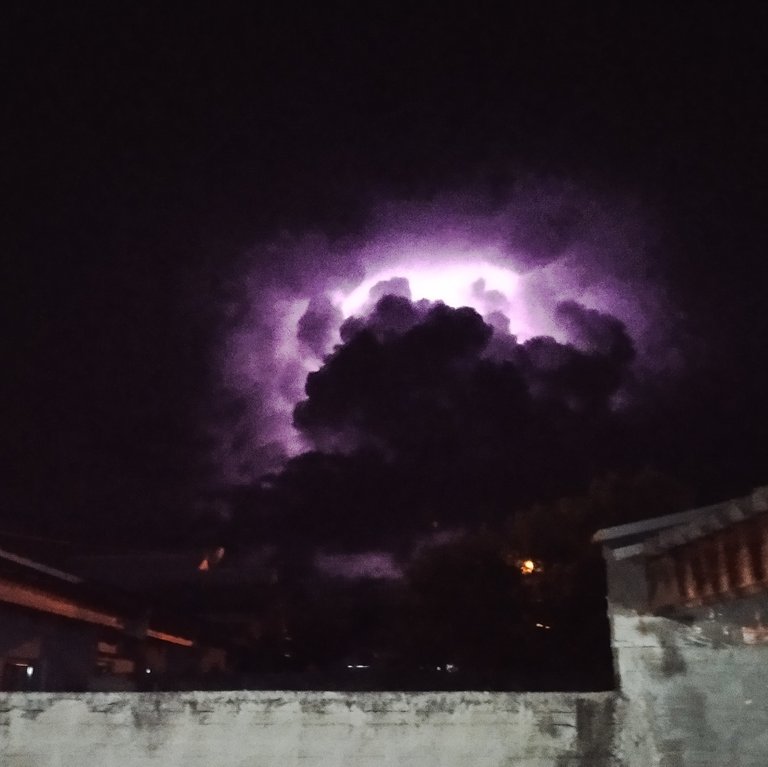 A minha percepção de Deus nunca foi clara o suficiente para eu poder monta-la em alguma espécie de "ensaio", até por que acima de tudo eu levo muito a sério a minha (nossa) ignorância do tema, o fato de que afirmar supostas verdades é um atestado carimbado de estupidez, por que por mais convicto que se esteja em algum sentido, o tempo, a lucidez e a qualidade de sua compreensão lhe mostrarão que a sua verdadeira verdade é relativa. Mas ainda assim é impossível não tentar racionalizar alguma coisa sobre essa suposta energia cósmica. Eu já fui ateu em duas fases diferentes de minha vida, agnóstico em outras e livre pensador/pesquisador no restante desse tempo, nunca consegui me atrelar de forma densa numa crença, isso é bom e ruim, mas indiferente de linhas já escritas sobre o tema eu poderia sintetizar um pouco do que penso.
Deus é a experiência toda, e nomea-lo como Deus torna as coisas mais difíceis, como disse no começo do texto: Deus sou eu olhando para o show de relâmpagos, Deus são os relâmpagos existindo e produzindo ozônio em meio ao temporal mudando a estática do ambiente, Deus é a terra seca absorvendo a água, Deus é também o vazio escuro de vácuo estelar fora da terra e quem sabe Deus seja o planetinha com alienígenas que ainda não conhecemos, Deus também é a experiência de calor e amor presentes na Ayahuasca, Deus é uma criança nascendo, Deus é o brilho no olhar do seu amor, a despedida carinhosa a um ente querido que se vai, deus é aquele banho energético que percorre a espinha quando você está falando algo profundo com uma pessoa, Deus é uma maçã suculenta comida num dia de sol, um fogão à lenha esquentando o barraco numa noite de chuva, é o filhotinho que lhe faz dar sorrisos e alívios, a água fresca do poço, o milho nascendo, a água da cachoeira caindo sob sua cabeça num dia de calor, é o estado de paz e graça alcançado numa meditação, é o sexo, é o prazer, é a concentração presente em você quando está comprometido com algo e é todas as coisas ao mesmo tempo. Nunca foi uma entidade, nunca foi uma religião estrita específica, nunca foi seletivo.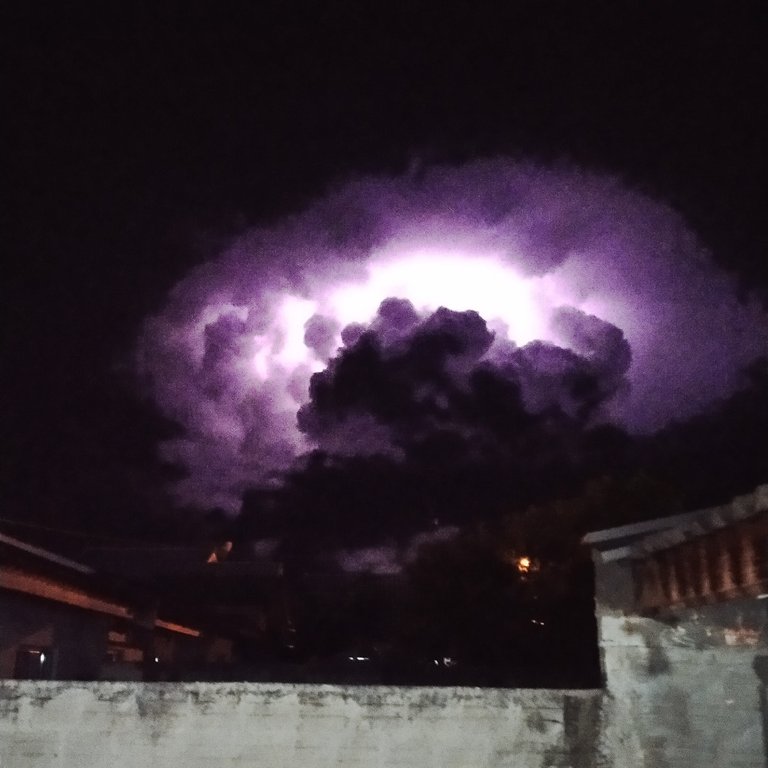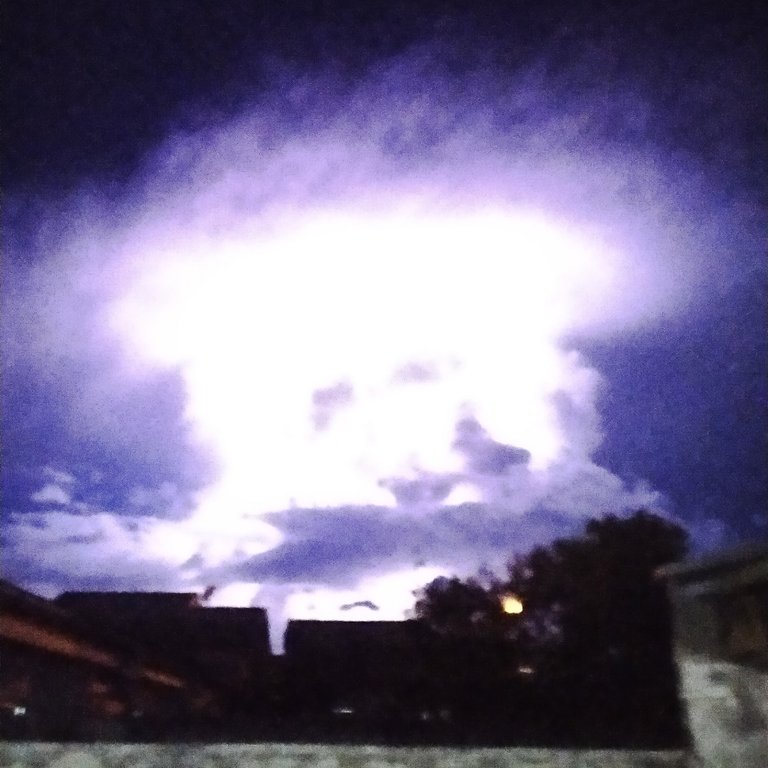 Obrigado pela leitura e pelo voto!
Thômas Blum
---
---