RE: 🌱TOP 3 REASONS WHY dCROPS : EARNING WHILE PLAYING💰
You are viewing a single comment's thread:
You know my mindset... Do good, Get Good. So...
This is off the topic of your post... but not. You do many things behind the scenes. Like helping answer questions today in The Terminal. I don't have a lot of funds, but I do have LUV!! @crrdlx helps spread the LUV through his positive creations, so I am here to do the same...
I went a looking in your wallet...

Opera snapshot from your PeakD wallet
---
This is the LUV Level Chart: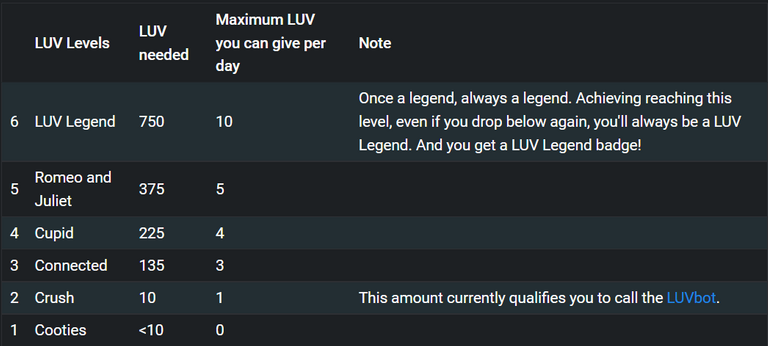 Source
---
Romeo and Juliet are synonymous with love... that's the share 5-a-day level. I did some math... (ohhh lawt)... You had 158 but would need 375. So that's a difference of what?? Yes!! 217!!

Opera snapshot from my hive-engine wallet
You can now share LUV with 5 people a day!! Not much... but a thank you. You know... for being awesome!!
Wes...
!LUV
$PIMP
!LOLZ
---
---