Best Will Smith Performance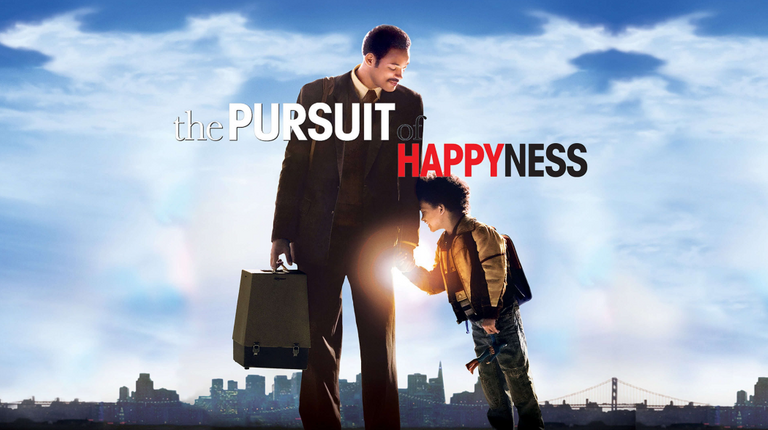 I have already seen this movie several times, but I still remember the day when I saw it with tenderness and affection, pleasant and moving minutes Will and Jaden Smith, father and son in real life and also in this movie.
I do not know how to describe it, but I can only think of one word "beauty", although tenderness love are also adjectives that complete it and you cannot help crying in front of the situation of the protagonists, a father with a bad economic situation who leaves his wife and a 5-year-old son who wonders why he has to go from one place to another without stopping; The explanation is so obvious, getting money to pay off his many debts.
The plot may seem more or less interesting, that is not the point, since that is how the story is told.
The truth is that it is a sincere story, full of reality and disgusting cruelty in a great continent called America, so great, so beautiful, that of opportunities... And social inequalities.
Well, this movie is about that, about the gap between rich and poor, from wealth to absolute poverty.
Now this will look like a dramatic movie and somehow it is, all smoothed over with the figure of a little Jaden Smith, full of unanswered questions.
The performances are magnificent, but the one who takes the award is Will Smith, with an extraordinary performance, which deserves an Oscar, he gives his character the vigor, strength and courage necessary for us to vibrate. his odyssey and his life experience, especially in the final scenes, where his eyes say it all. It is impossible not to get excited.
Jaden Smith, Will's son also in life, performs an adorable performance, full of questions without which he will steal a little piece of our hearts. Thandie Newton is right, proving once again that her dramas suit him better.
In short, it shows in a hard but very real way, it is a dose of reality that inevitably softens even the coldest and hardest.
The meaning they want me to show us is clear: you want something in life, you get it, final. No matter what other people think, do it until you get it right, never give up.
---
---