¡¡¡By the Ordaaaa!!!!!!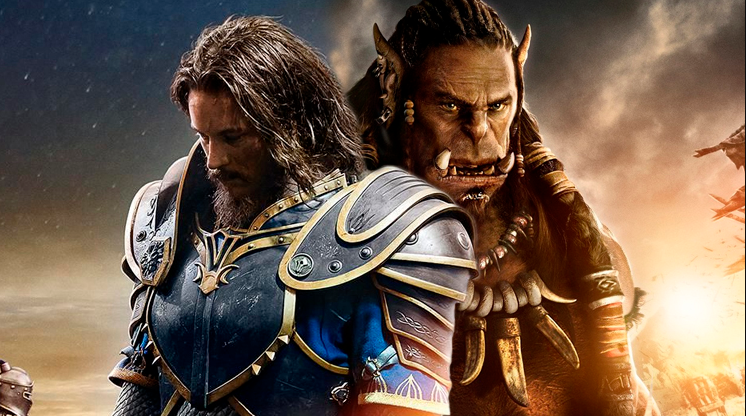 To really talk about this movie it is by force to have played World of Warcraft. While it is true that a movie should attract everyone, this movie is made by a fan of the game and it was inevitable that it will releaside it for all... But a little more for those who are fanatics of the game (like me).
We are, ladies and gentlemen, in front of the best adaptation of videogame ever made in the history. The frenzy of details in this film that tell us specific things, either geographical, cultural, even specific, is overwhelming. And the love and affection of the director is appreciated for Azeroth is evident.
The director did not come to change the story, it is to take this story to the big screen.
The truth is that many things are not explained, since they do not explain who certain characters are really, their intentions, nor what is owed their power.
That's why a person who does not know feels that he is in front of the smoke and very few nuts, but I assure them, everything in Warcraft is for a reason, there are so many effects, and so much beauty just to make it. And this is film is only a small part of the story of Warcraft, and the origin is less superficial than history.
But everything will come.
This movie will look with better eyes after they project the 2 part. It is preparing a very large project here.
You have to value much more as well as typical. You can not not qualify the story, you have to qualify this story if you have taken the cinema, you need the details and you need the frenzy of the special effects, it is not the earth of the environment, it is not a medieval human world with a booty of civilizations After, from fantasy to the superlative where men are not a drop on the bucket.
To summarize, in this movie he felt the love that the director had when making this film, every detail of each scene shows the feeling and work that all the actors and workers gave. There is no one to compare with others, not to be better, but to be something very different from what we are doing.
In 2 hours more or less more or less, there will be characters that you will love too much and others who deeply, you will see a pure villain, without compassion and and you will know details that even those that the universe could not imagine.
---
---