"Put the look of a tiger, colt, the look of a tiger...."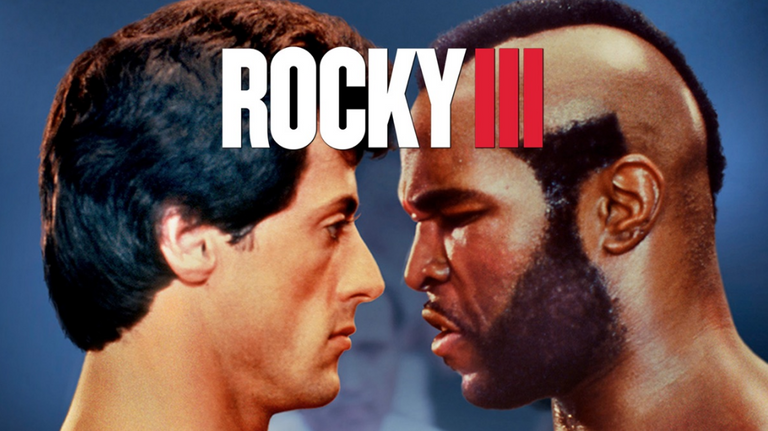 It is my favorite of the whole saga, the one that I have seen the most, why? I guess because it was the first thing I saw and I was 13 or 14 at the time. Today I think that without being the best, he has many more crumbs than was said. Suddenly, a title-hungry boxer emerges whose obsession is to defeat Rocky by humiliating his self-esteem and control of the situation. Rocky III, contains some of the best moments of the saga (the death of Mick, the two battles with Clubber, a great and credible Mr. T.) and the backstory tells us once again the rise of Rocky from a new perspective.
Rocky Balboa is not just any fictional character, he is an icon of popular culture, cinema and boxing (so much so that he was included in the boxing hall of fame, without being a true boxer). Not surprisingly, his first film, from 1976, won the Oscar for best film of that year.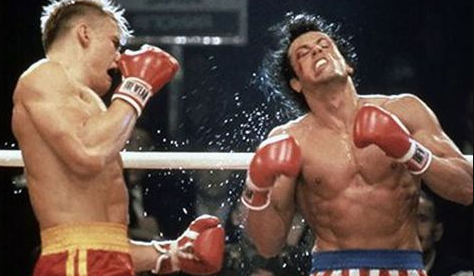 From that first movie onward, the Rocky franchise has made almost all of its movies classic. For example, who can forget the death of Apollo Creed, the strong training of the Italian stallion, and his epic fight for revenge on the Russian giant Ivan Drago in "Rocky IV"?
Of course, not everything was good, and there have been movies that got worse, like 'Rocky V' or even 'Rocky Balboa', but the truth is that the iconic character of Sylvester Stallone got into people's hearts as much as you. He built a statue in Philadelphia, where most of the movies take place, where the fictional boxer was born and lives, which all lovers of the series consider very real.
Everything has its end...
Rocky has been with us for 42 years and 8 movies, not all with him. But sadly, as Hector Lavoe said, "everything comes to an end, nothing lasts forever" and the completion time for the Italian stallion has to come sooner or later.
Many of us thought that we would not hear from him after 'Rocky V', but it was not a good start for a character of this caliber, he did not live up to his name and he would not let him go out on the streets. streets. great door that required the immense history of him. Many years later, 'Rocky Balboa' appeared as the suicide note of the Italian stallion who, at age 16, delivered his last fight on top at 16, proving that he was still hitting hard and even the undefeated young champion of. it might embarrass the moment. Mason Dixon.
From Rocky to Creed... the show has got to go on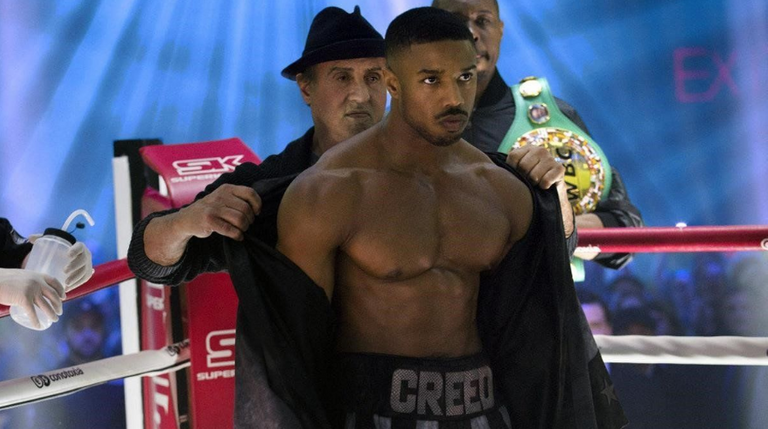 But then Apollo's son Adonis appeared and pulled Rocky out of retirement from him once again, not for the day, but also to train him and be in the corner of him. Adonis (Michael B. Jordan) has shown that he has the soul, heart, character, and tiger's eye to take up Rocky's gloves and carry on the legacy.
That warned Sylvester Stallone, who posted an emotional video on his Instagram account that was recorded at the end of the shooting of 'Creed II' and that precisely Jordan says: "I can not be happier if I take a step." "Back, because my story was told, a whole new world opens up to the public for this generation. Now you [Michael B. Jordan] have to carry the inheritance."
Clubber Lang lurks in the shadows
---
---