the dirty dozen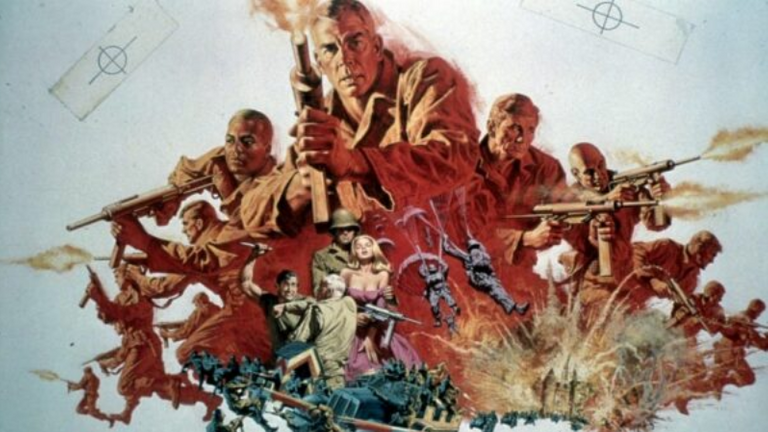 Two days ago I saw the movie The Dirty Dozen. These types of films have tried to celebrate the heroic actions of certain individuals or the collective actions of war, especially for propaganda purposes. This type of film was closely related to the American participation in World War II at the height of the 1940s, and for the next ten years, they focused on telling their great victories. However, in the 1960s, when the Vietnam War shook the conscience of the United States, things began to change. War movies are no exception.
In the middle of World War II, the story of Commander Reisman (Lee Marvin) summoning a group of executed prisoners in a suicide mission (completely fictional and without any real foundation) does not seem like a propaganda film. However, Aldridge managed with enough action, humor (and of course some very funny and very interesting passages) and emotions left a deep mark on the film, making audiences captivated by this type of antiwar film.
One of the main assets is showing some of the actors his revelation, starting with the lieutenant himself, his vision of the military world is as black as the people sentenced to death that he must lead. Aldridge was frank. In the opening captions, we see Lee Marvin interviewing the inmates. . In this part we find the most relaxing scenes, the most interesting thing is that, at the same time, the director also took the opportunity to portray each character based on short but well-planned scenes.
The second part of the film, the mission part, is the condensation of all the actions and the shooting of the film. Good raw planning above all. With all this, and thanks to an actor in a state of grace, Aldridge produced a belligerent film, one of which knows how to attract the interest of an audience eager to understand the fate of the antihero's protagonist. There is no doubt that many things are beginning to change, not only in the cinema.
---
---