"Whoever saves one person saves the whole world"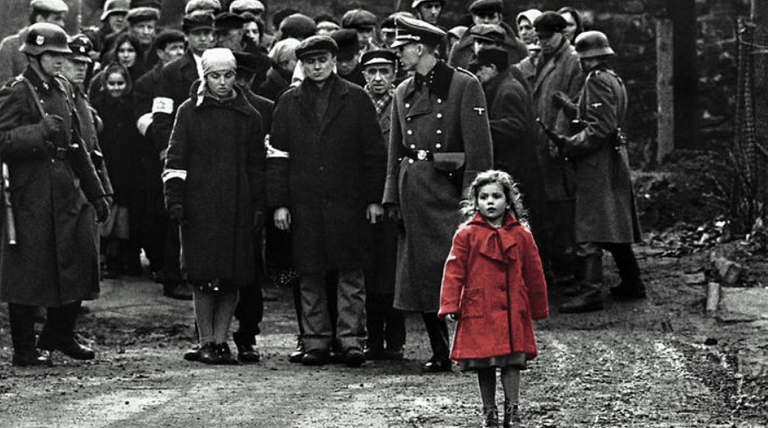 There has never been a higher quality cinematic metaphor to express the innocence of a girl in the hostile and violent world in which she has to live. In this world, we sometimes seem to forget that the attempt to live is still going on. The power of the seventh art in the hands of masters like. Spielberg is fascinating, allowing you to reflect on that abstract concept, which is often hidden deep in our hearts, a concept engraved on everyone's soul To be edified by hatred, anger and jealousy. We all know it but don't fully understand it: human nature.
In this movie, we see how this feeling is shattered, smashed, and beaten up. This movie manages to play the most difficult chords. It allows you to evaluate the importance of people, even in a world plagued by war, violence and hatred. Human lives are the same; Some people's hearts remain pure. Continue to maintain natural instincts to defend members of your race, believing that each has a loved one and that each has feelings and a soul. Believe that we all have the right to survive:
"Whoever saves one person saves the whole world."
The evolution of the role of Oscar Schindler played by the imposing Liam Nathan (sadly he didn't win the Oscar after this movie) did a great job. In a kind and sincere way, we saw his attitude change throughout the film, and we saw his desire to get rich turned into a desperate attempt to save lives. In contrast, we find infinite hatred, cruelty, and anger in the role of Amon Goss, which is another supreme performance by Ralph Fiennes.
Everything in this film has been perfectly cared for, and every aspect of it has been well thought out and reflected, with the aim of paying tribute to what happened in those fateful days. The historical setting is great, the costumes are successful, and the black and white photography is exquisite. The soundtrack is great, wrapped in Hebrew mysticism and full of deep sentimentality.
Spielberg is here to show us his masterpiece, a story that only this kind of artistic genius can be so perfect and solemn on celluloid. Look at the important works of any movie buff.
"Schindler's List" is an overwhelming movie because it describes its importance to the world and how the Nazi Holocaust occurred in WWII with excellent technique and the utmost realism.
Steven Spielberg provides us with a very intimate and personal description of this horrible section of human history, as well as the best way not to repeat the mistakes of the past. I think it's looking back in history.
And don't forget it. How it happened.
---
---