Hiking in lush nature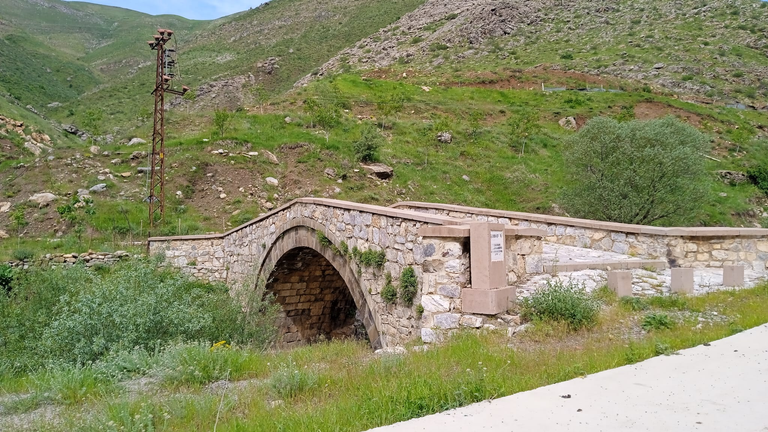 Wednesdays are a little more important to me. It's my pleasure to share a new post here every Wednesday. To share a post, you need to travel, move and photograph the moment! Of course, these are my favorite things.
Çarşamba günlerinin benim için önemi biraz daha arttı. Her çarşamba günü burada yeni bir gönderi paylaşmak benim için mutluluk verici. Gönderi paylaşmak için gezmek, hareket etmek ve anı fotoğraflamak gerekiyor! Tabii bunlar en sevdiğim şeyler.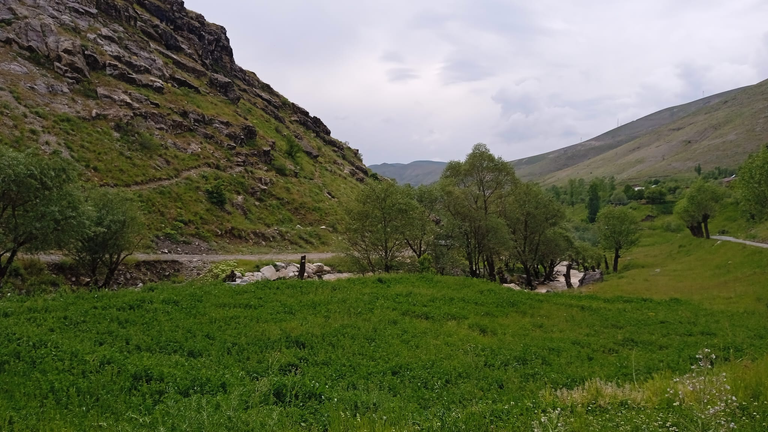 My walks are usually near the outskirts of the city, in areas where there is less human density and noise. Car, people voices are replaced by bird and water sounds in nature.
Yürüyüşlerim genelde şehir dışına yakın yerlerde, insan yoğunluğunun ve gürültünün az olduğu alanlarda oluyor. Araba, insanlar seslerinin yerini doğadaki kuş ve su sesi alıyor.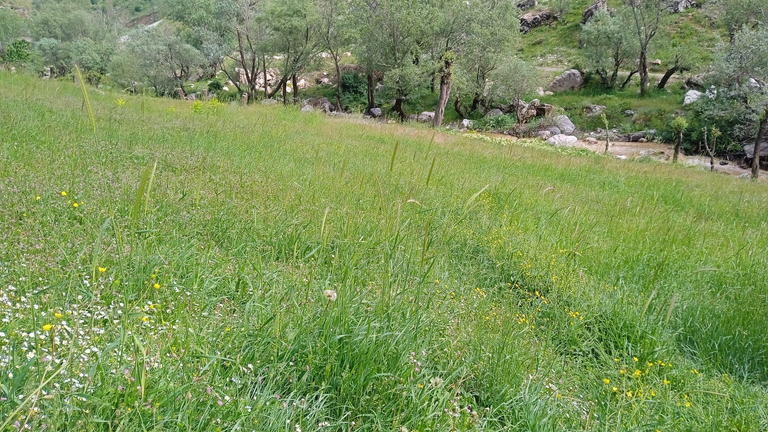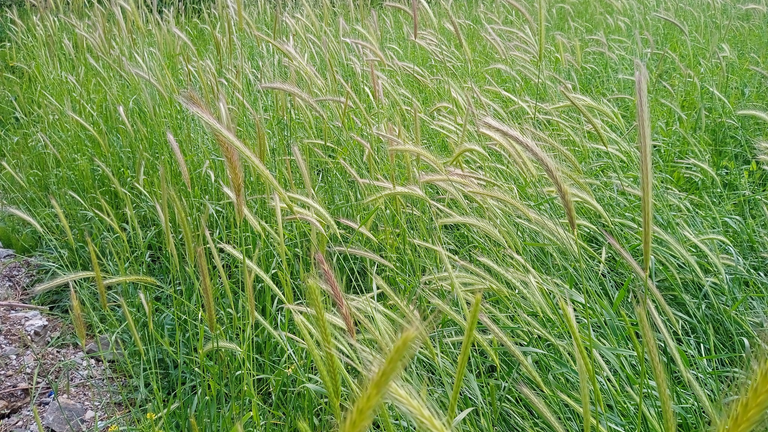 It rained more than this year's snowfall, so this allowed the grass to grow lusher and stronger. It looks like it will be a very productive year in terms of agriculture and animal husbandry.
Bu yılki kar yağışından daha çok yağmur yağdı Haliyle bu durum otların daha gür daha güçlü büyümesini sağladı. Tarım ve hayvancılık bakımından oldukça verimli bir yıl olacağına benziyor.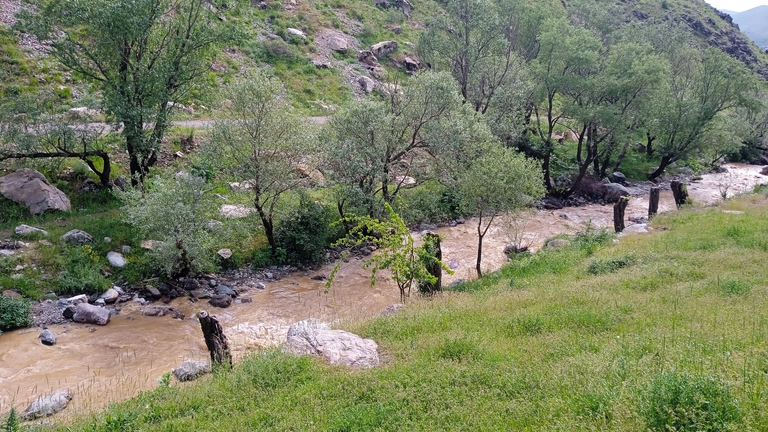 Heavy rains have flooded the streams. The water of the streams flows in a cloudy manner.
Yoğun yağmur yağışı dereleri çoşturmuş durumda. Derelerin suyu haliyle bulanık şekilde akıyor.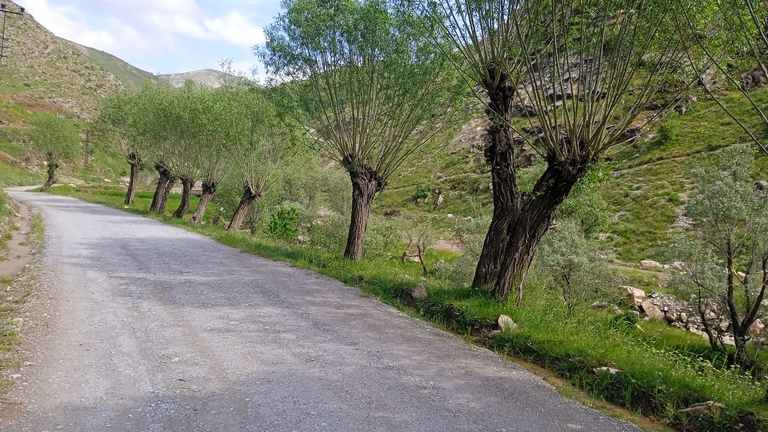 Willow trees growing in wetlands. Willow trees grow very quickly when planted in suitable places. Since their leaves and branches are dense and do not grow very long, they create a good shade area in hot weather.
Sulak alanlarda yetişen söğüt ağaçları. Söğüt ağaçları uygun yerlere ekildiklerinde büyümeleri oldukça hızlıdır. Yaprakları, dalları sık olduğu ve çok uzamadıkları için sıcak havalarında iyi bir gölgelik alan oluştururlar.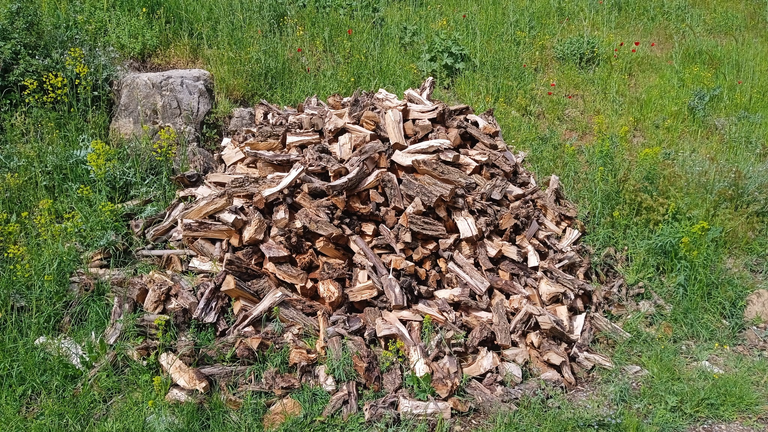 Someone who prepares his winter wood. It was probably obtained from a fallen tree, which was affected by bad weather and broke.
Kışlık odununu hazırlayan biri. Muhtemelen kötü hava koşullarından etkilenip kırılan, yere düşen bir ağaçtan elde edildi.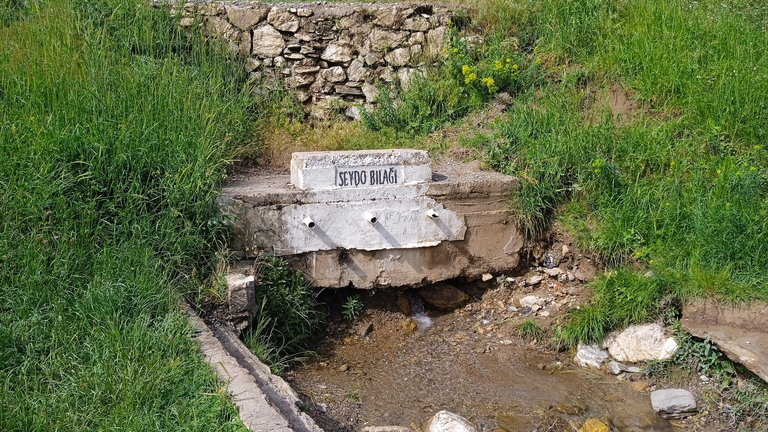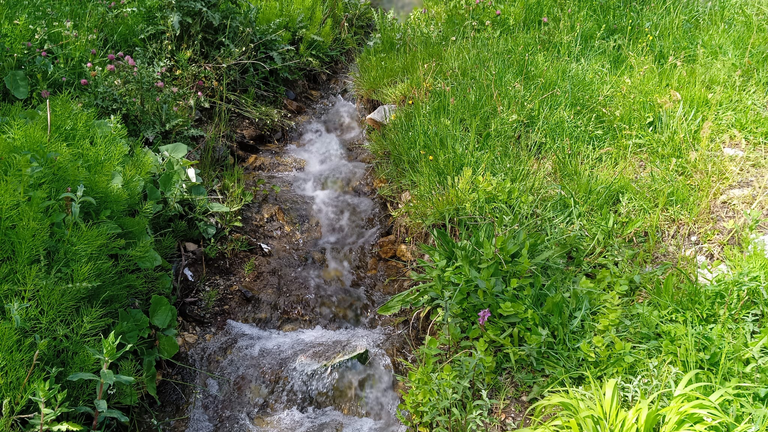 There are also many fountains in such places. Most of the year people come here and have a picnic by the cold water.
Bu tür yerlerde çeşmeler de fazla olur. yılın büyük çoğunluğunda insanlar buraya gelip, şu soğuk suyun başında piknik yaparlar.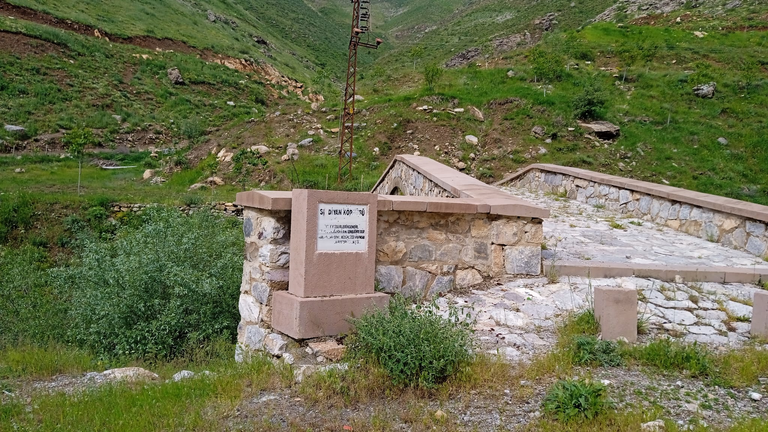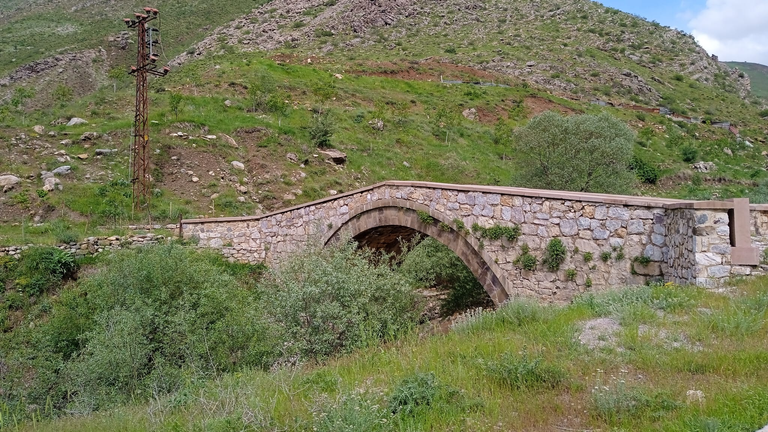 One of the oldest bridges in the city. It is a bridge built by Armenians living in this region 100 years ago.
Şehrin en eski köprülerinden biri. 100 yıl önce bu bölgede yaşayan Ermeniler tarafından inşaa edilmiş bir köprü.
Hope to share a new post in this community again next week!
Gelecek hafta yine bu toplulukta yeni bir gönderi paylaşmak dileğiyle!
---
---