I Did Mountain Hiking. I Gathered Highland Banana (Rimbis)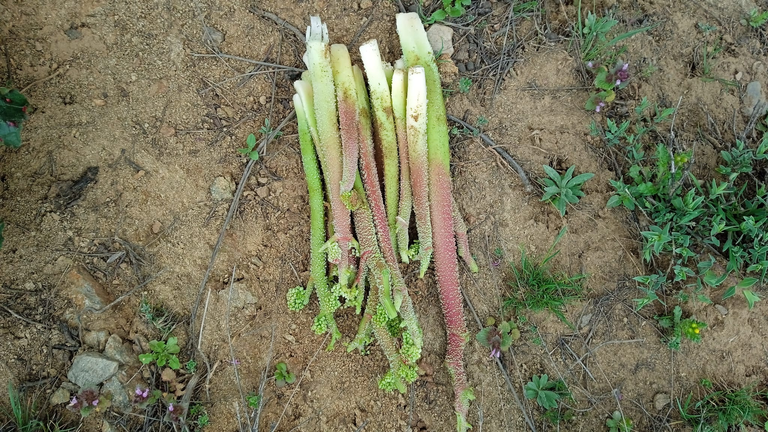 It is inevitable for people with a slow metabolic rate to gain weight. Moreover, if you are a smoker, your weight gain continues exponentially. After quitting smoking in 2014, I could not prevent the increase in mass in my body. I have to make an extra effort to prevent this. Regular and long-lasting hard exercises prevent a little bit of mass gain. Of course, you also need to pay attention to nutrition.
Metabolizma hızı yavaş olan insanların kilo alması kaçınılmazdır. Üstelik sigarayı bırakan biriyseniz kilo almanız katlanarak devam eder. 2014 yılında sigarayı bıraktıktan sonra vücudumdaki kütle artışına engel olamadım. Bunu engellemek için ekstra çaba göstermem gerekiyor. Düzenli ve uzun süren zorlu egzersizler bir nebze de olsa kütle artışına engel oluyor. Tabii beslenmeye de dikkat etmek gerekiyor.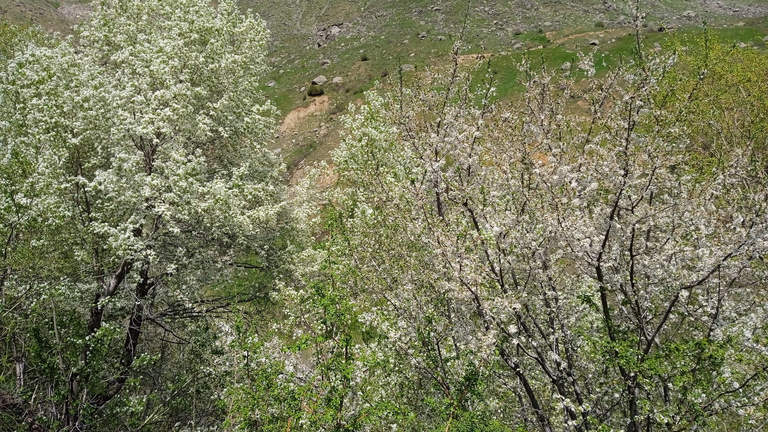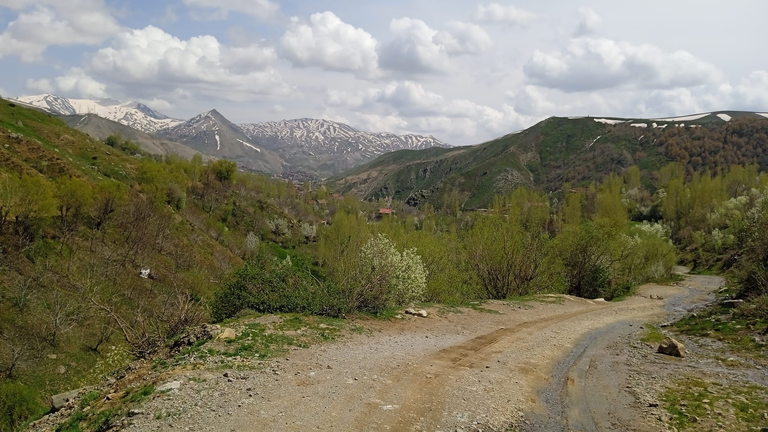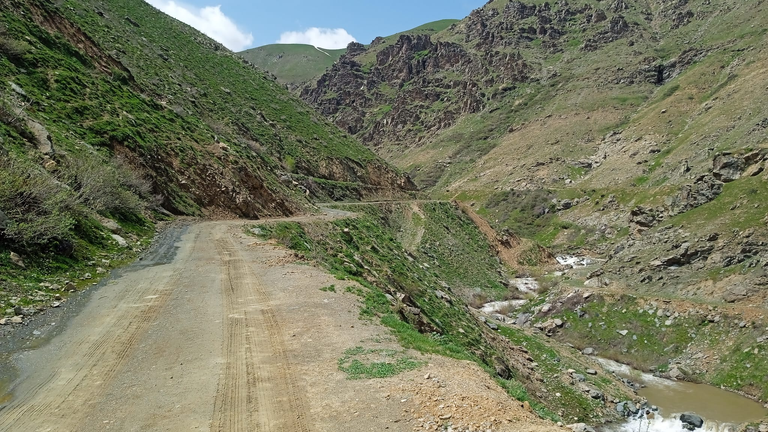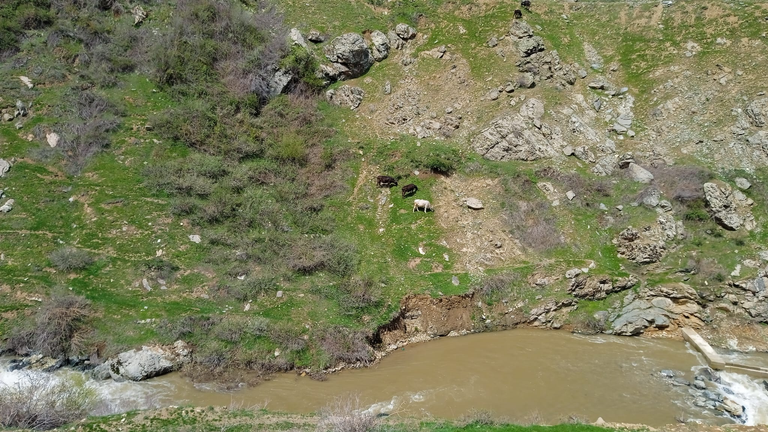 I realized I hadn't been hiking for a while. I left the house around 13:30 local time. There was a possibility of rain, but I did not feel the need to take any precautions. If it rains, of course, I could find a rocky area to take shelter.
Bir süredir zorlu yürüyüş yapmadığımı farkettim. Yerel saate göre 13:30 civarında evden çıktım. Yağmur yağma ihtimali vardı ancak hiçbir şekilde önlem alma ihtiyacı hissetmedim. Yağmur yağması halinde elbet sığınacağım kayalık alan bulabilirdim.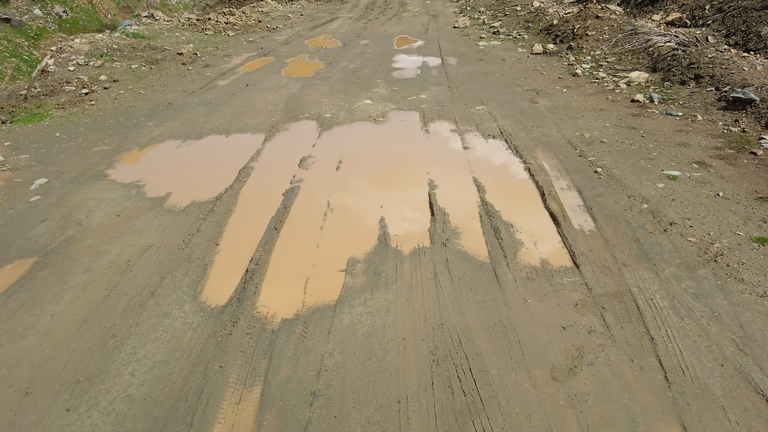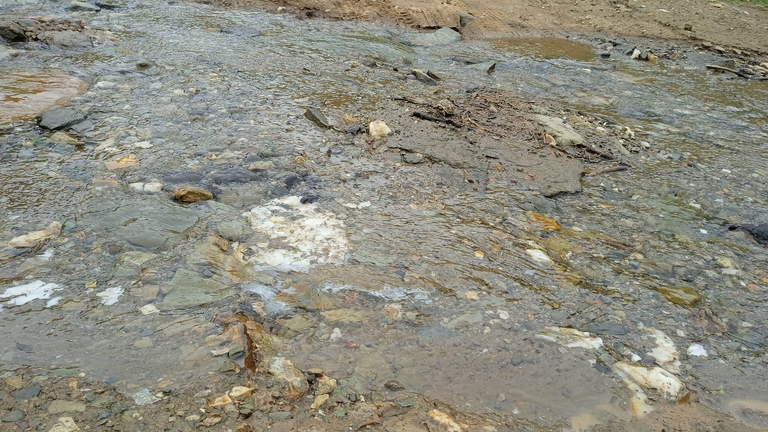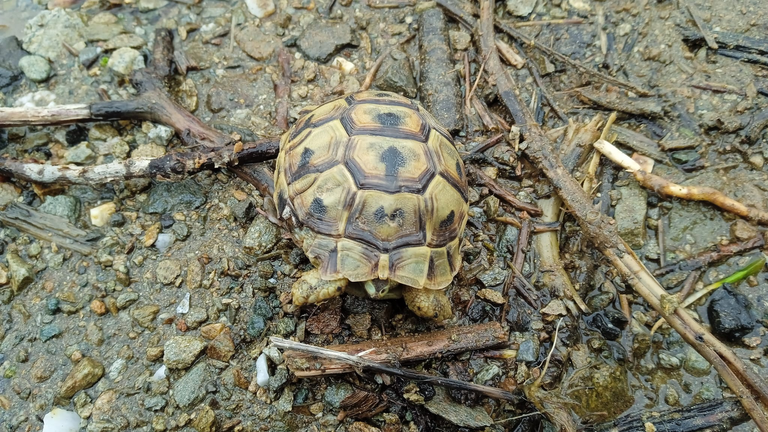 People usually drive for this road. It uses the highland road for grazing of animals in the pasture, mediation activities and beet harvesting. I walked for about 1.5 hours. I saw a newborn turtle on the way. It was having trouble getting through the small stream of water.
İnsanlar genelde bu yol için araba kullanıyor. Hayvanların merada otlanması, aracılık faaliyetleri ve pancar toplanması için yayla yolunu kullanıyor. Yaklaşık 1,5 saat yürüdüm. Yolda henüz yeni doğmuş bir kaplumbağa gördüm. Küçük su akıntısından geçmekte zorlanıyordu.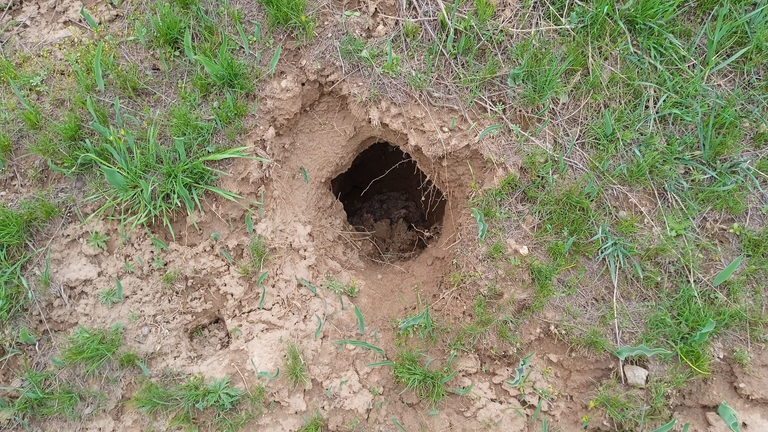 After walking a little more, I climbed towards the mountain. It's probably a nest of a tortoise that overwintered here. Rabbits also make nests in the mountains in this way, but rabbits' nests are very deep and long.
Biraz daha yürüdükten sonra dağa doğru tırmandım. Muhtemelen kışı burada geçirmiş kaplumbağaya ait bir yuva. Tavşanlar da dağda bu şekilde yuva yaparlar ancak tavşanların yuvaları çok derin ve uzun olur.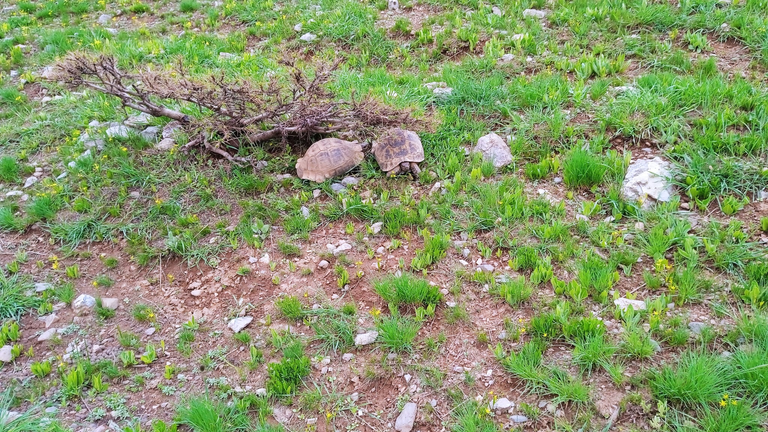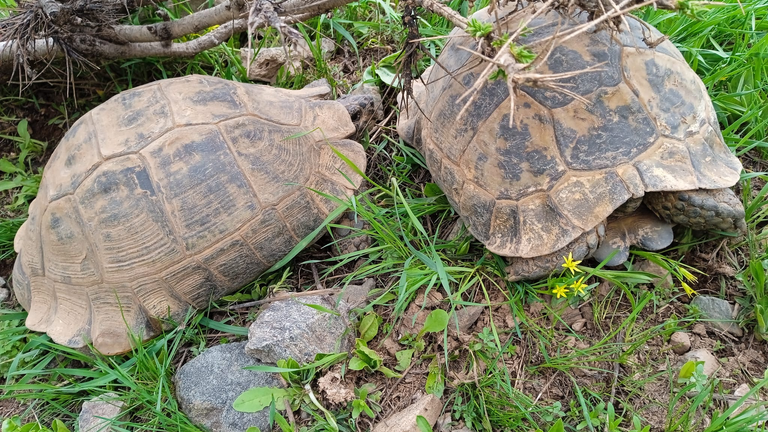 After walking for a while, I saw two turtles about to mate. After seeing me, they retreated into their shells.
Biraz yürüdükten sonra çiftleşmek üzere olan iki kaplumbağa gördüm. Beni gördükten sonra kabuklarına çekildiler.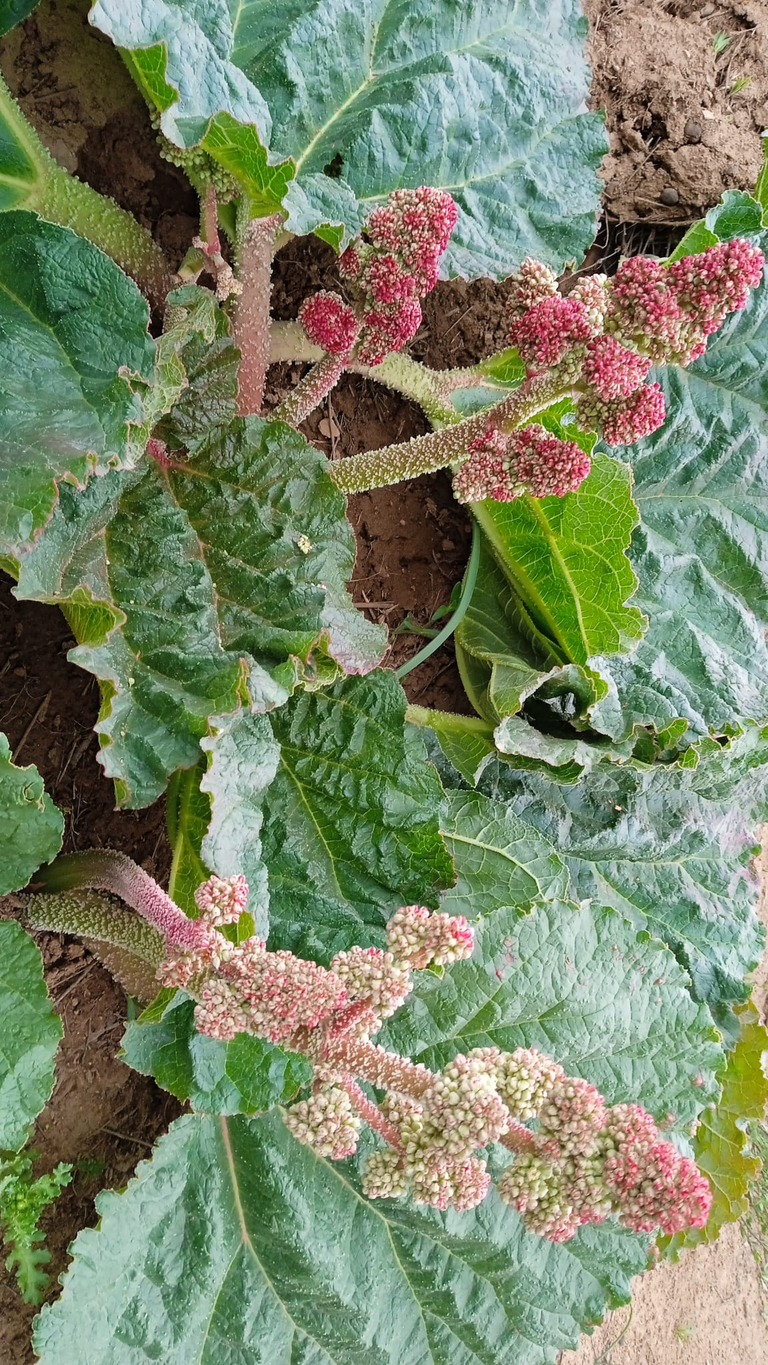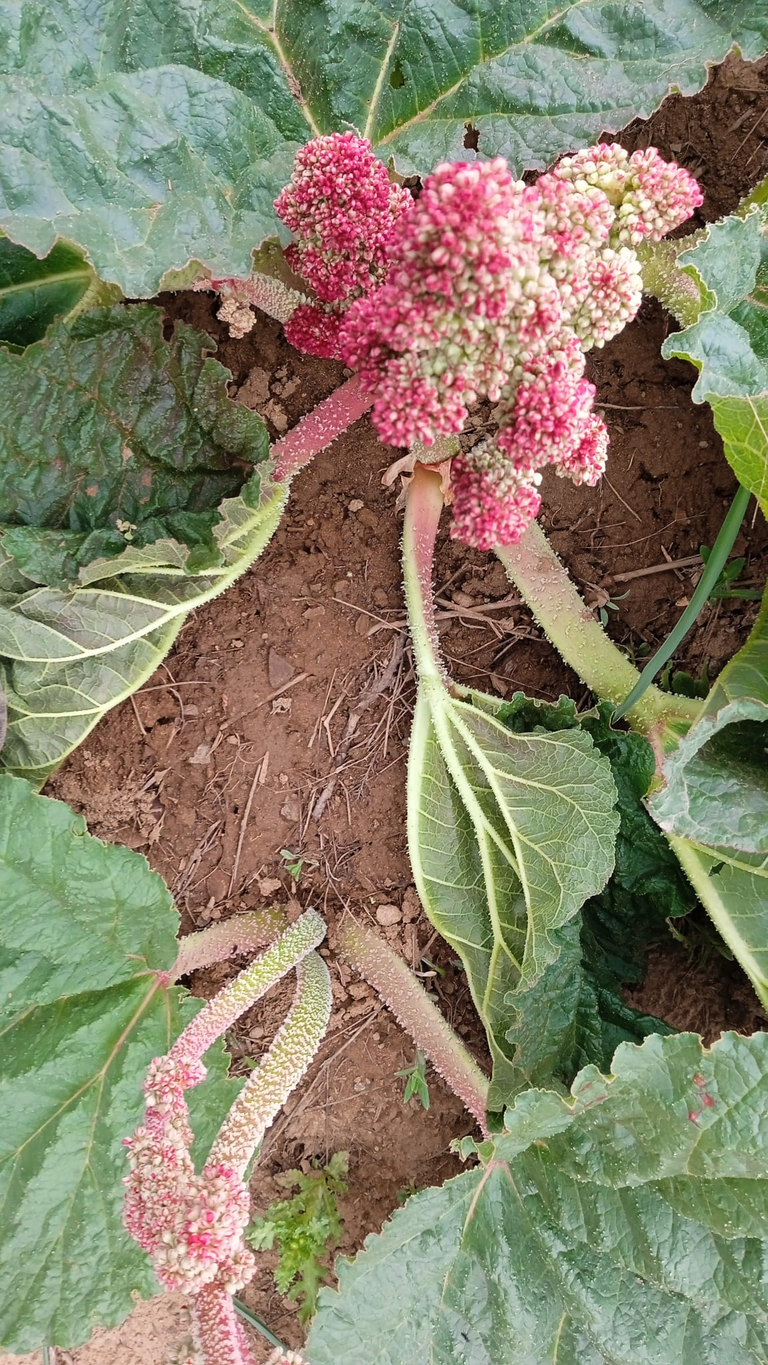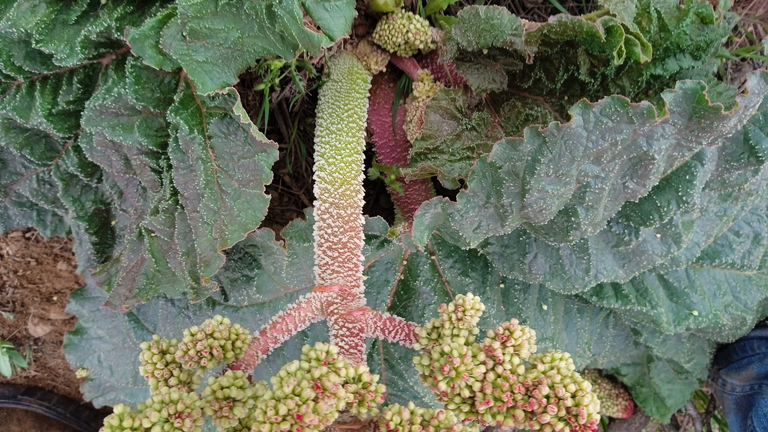 I continued walking. I came across the highland banana (uçgun, iskin, rimbis grass) that grows in high altitude regions in Turkey. Highland bananas begin to grow after a while after the snow melts. It is located among the broad leaves. It has a sour, bitter, slightly sweet taste. The soil and rock in the region have an effect on the formation of the taste.
Yürümeye devam ettim. Türkiye'de yüksek rakımlı bölgelerde yetişen yayla muzuna (uçgun, ışkın, rimbis otu) rastladım. Yayla muzu karların erimesinden bir süre sonra çıkmaya başlar. Geniş yaprakların arasında yer alır. Ekşi, acımtırak, hafif tatlımsı tadı vardır. Tadının oluşmasında bulunduğu bölgedeki toprağın, kayacın etkisi vardır.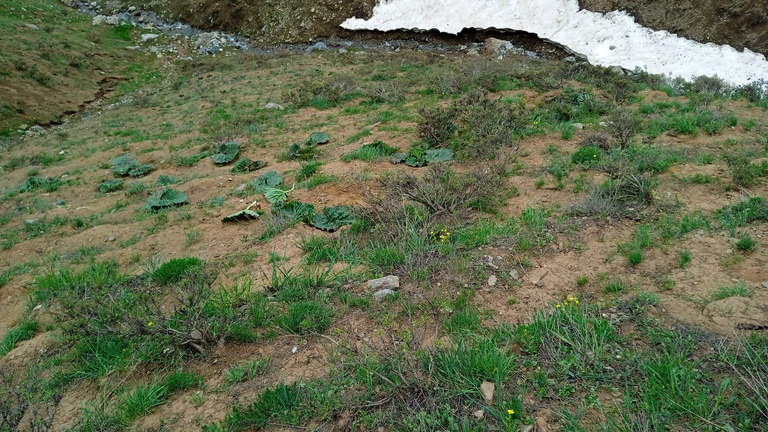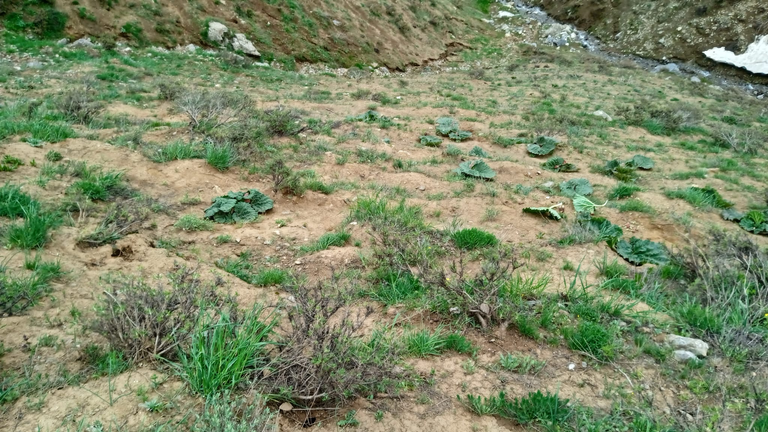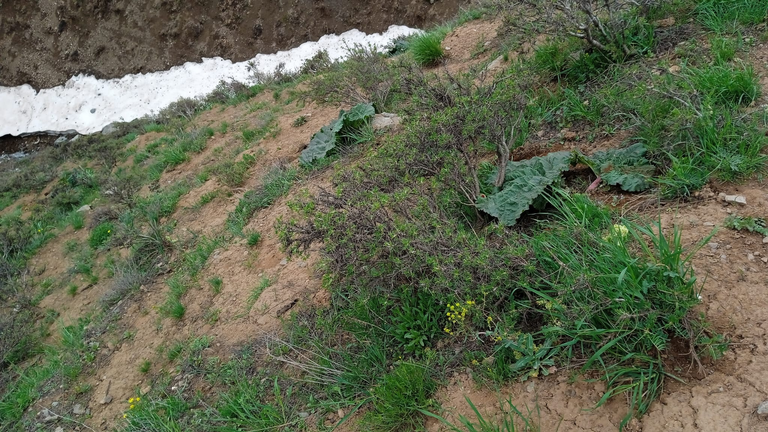 A few days after the snow melts, it starts to stick its head out of the ground. It will be plucked and eaten within 1 week. It must be plucked 1 week after it is in a condition to be eaten, otherwise the plant will start to get carded. It becomes inedible.
Kar erimesinden bir kaç gün sonra topraktan kafasını çıkarmaya başlar. 1 hafta içinde koparılacak, yenilecek duruma gelir. Yenilecek duruma geldikten 1 hafta sonra koparılması gerekir, aksi halde bitki kartlaşmaya başlar. Yenilemez duruma gelir.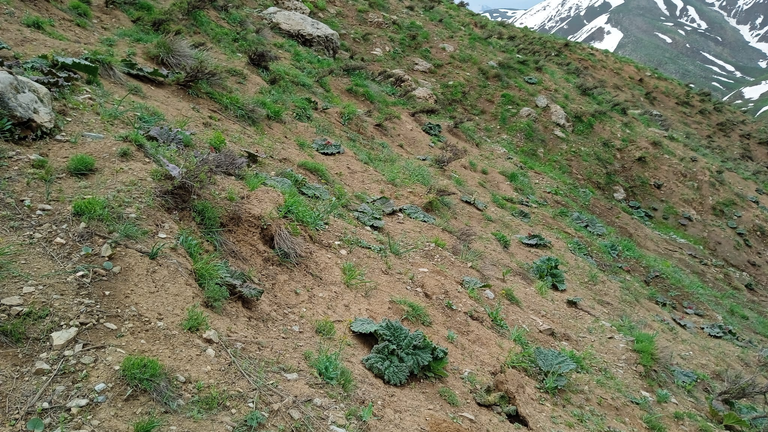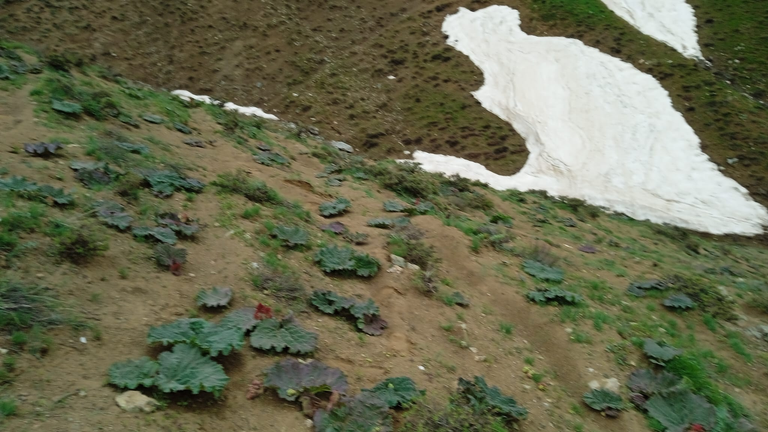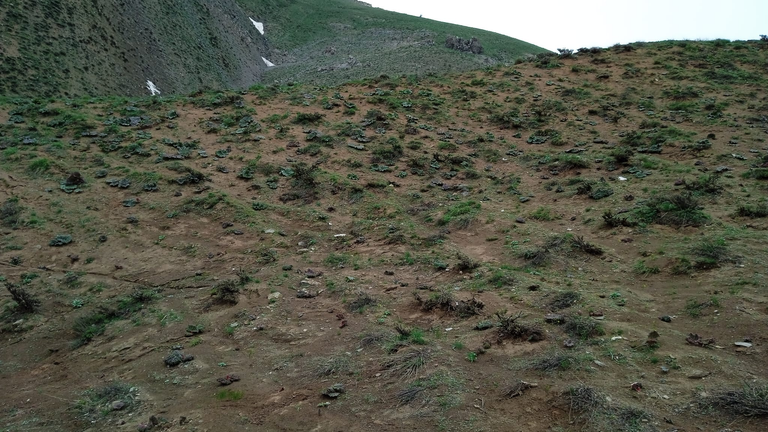 The fruit and especially the root of the plant are said to be beneficial for diabetes and the digestive system. Due to the short harvest period and the difficulty of keeping it, it is sold in the markets for 15-20 TL (approximately $1) per kilo.
Bitkinin meyvesi ve özellikle de kökü şeker hastalığına ve sindirim sistemi için yararlı olduğu söylenmektedir. Hasat döneminin kısa oluşu ve muhafaza edilmesinin zor olması nedeniyle kilosu pazarlarda 15-20 TL'sına (yaklaşık 1$) satılmaktadır.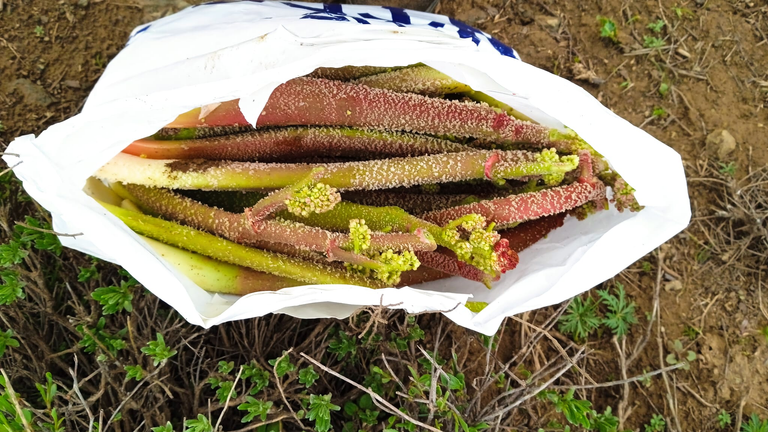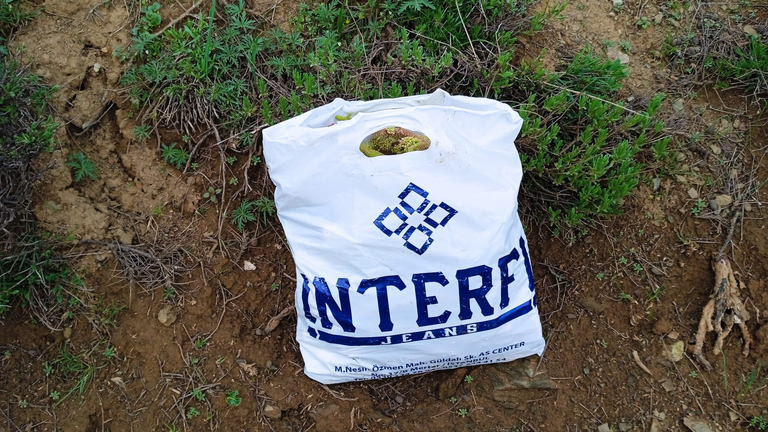 I collected about 5-6 kilograms.
Yaklaşık 5-6 kilogram topladım.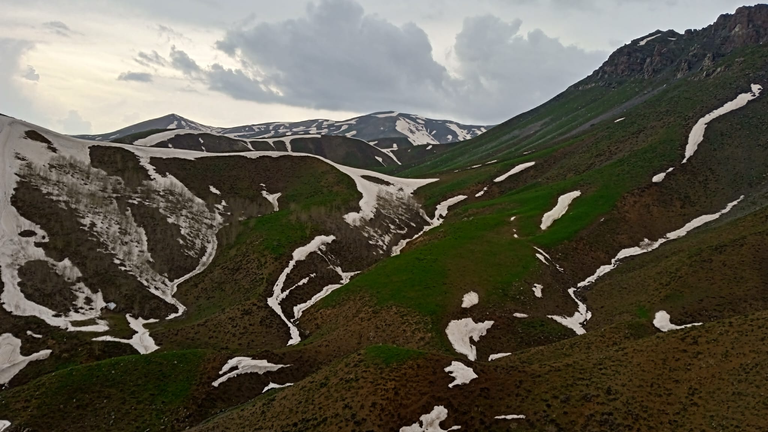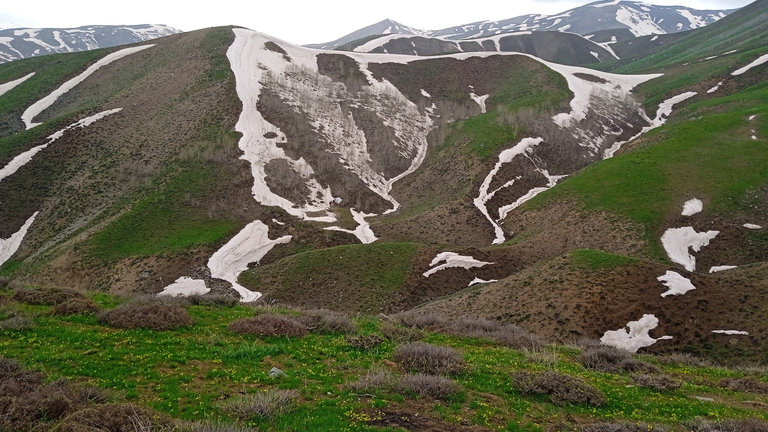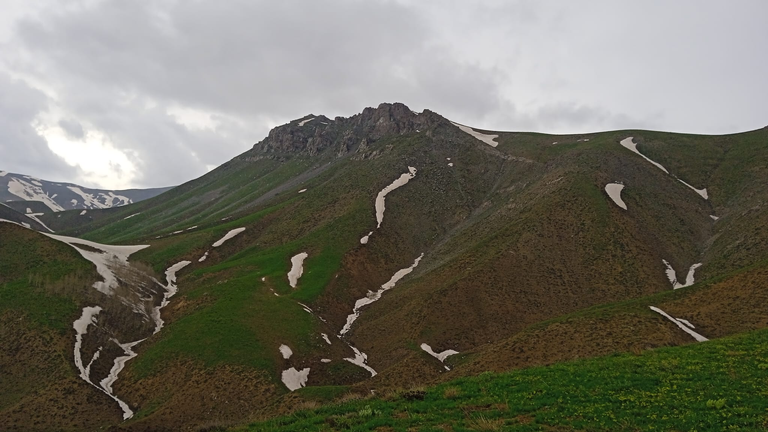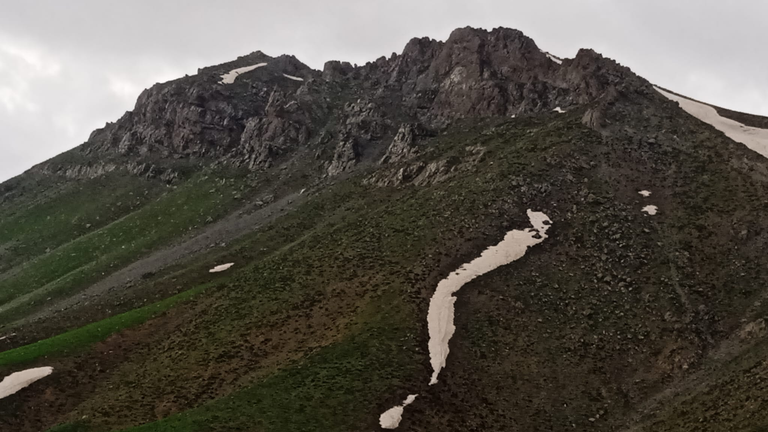 The name of the region is known as Karataş. It got this name because of the mountain consisting of black cliffs.
Bölgenin adı Karataş olarak geçmektedir. Siyah kayalıklardan oluşan dağdan ötürü bu ismi almıştır.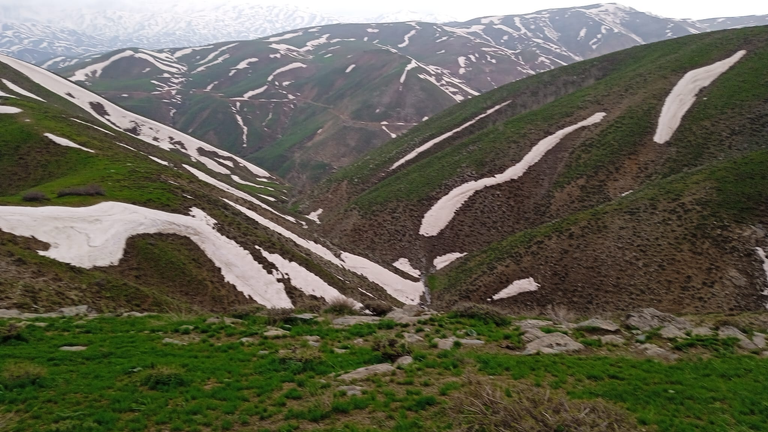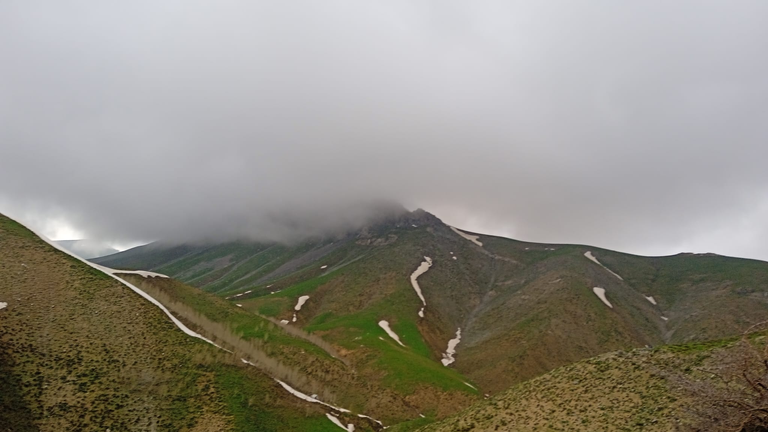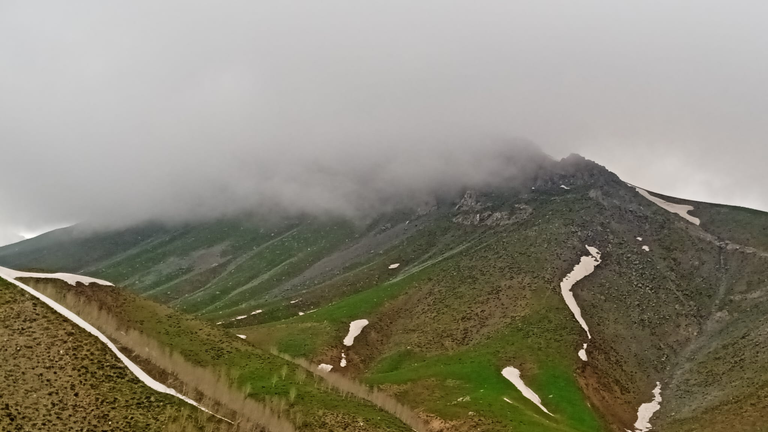 It was approaching 17:00 and it was time to go home. A black cloud cluster formed on the top of Karataş. Clouds probably dropped rain in that area.
Saat 17:00'e doğru yaklaşıyordu ve eve dönme vakti gelmişti. Karataş'ın tepesinde karabulut kümesi oluştu. Bulutlar muhtemelen o bölgeye yağmur bıraktı.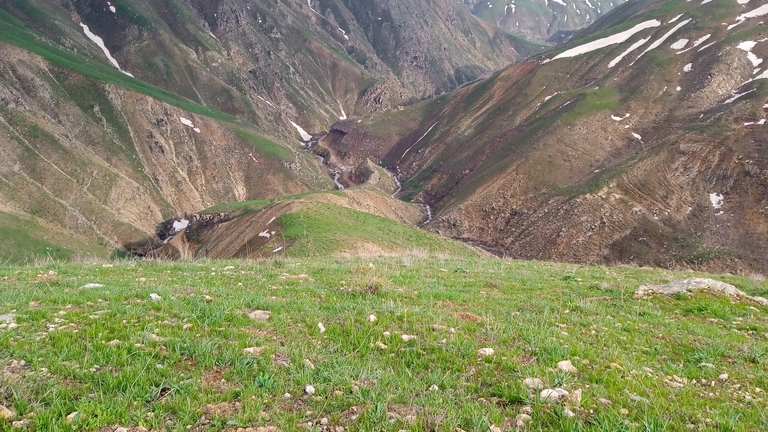 A long road awaited me. I had to go down to the valley, I had to walk all the way there.
Uzun bir yol beni bekliyordu. Vadiye kadar inmem, oraya kadar yürümem gerekiyordu.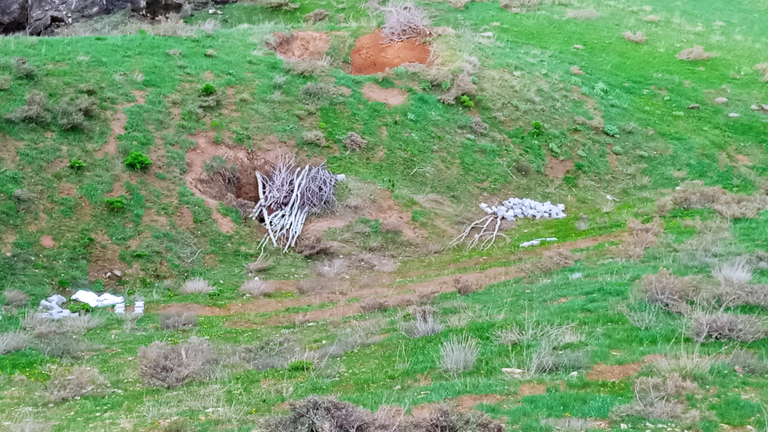 The area excavated by treasure hunters. The motivation to find gold in treasure hunters is very high. They are after getting rich without effort. But it takes a lot of effort to make such excavations :)
Defineciler tarafından kazılan alan. Definecilerde altın bulma motivasyonu çok yüksek. Emek harcamadan zengin olmanın peşindeler. Ama bu tür kazılar yapmak için de çok büyük çaba gerekiyor :)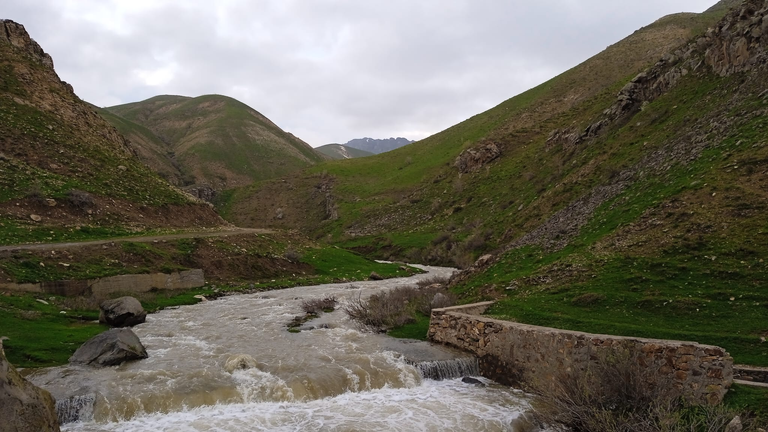 Finally, I reached the road where I could walk comfortably. The mountain that can be seen farthest is Karataş Mountain, which I took close up a few pictures ago. You can guess how far I walked.
Sonunda rahatça yürübileceğim yola vardım. En uzakta görünen dağ, bir kaç resim önce yakından çektiğim Karataş dağı. Ne kadar yürüdüğümü tahmin edebilirsiniz.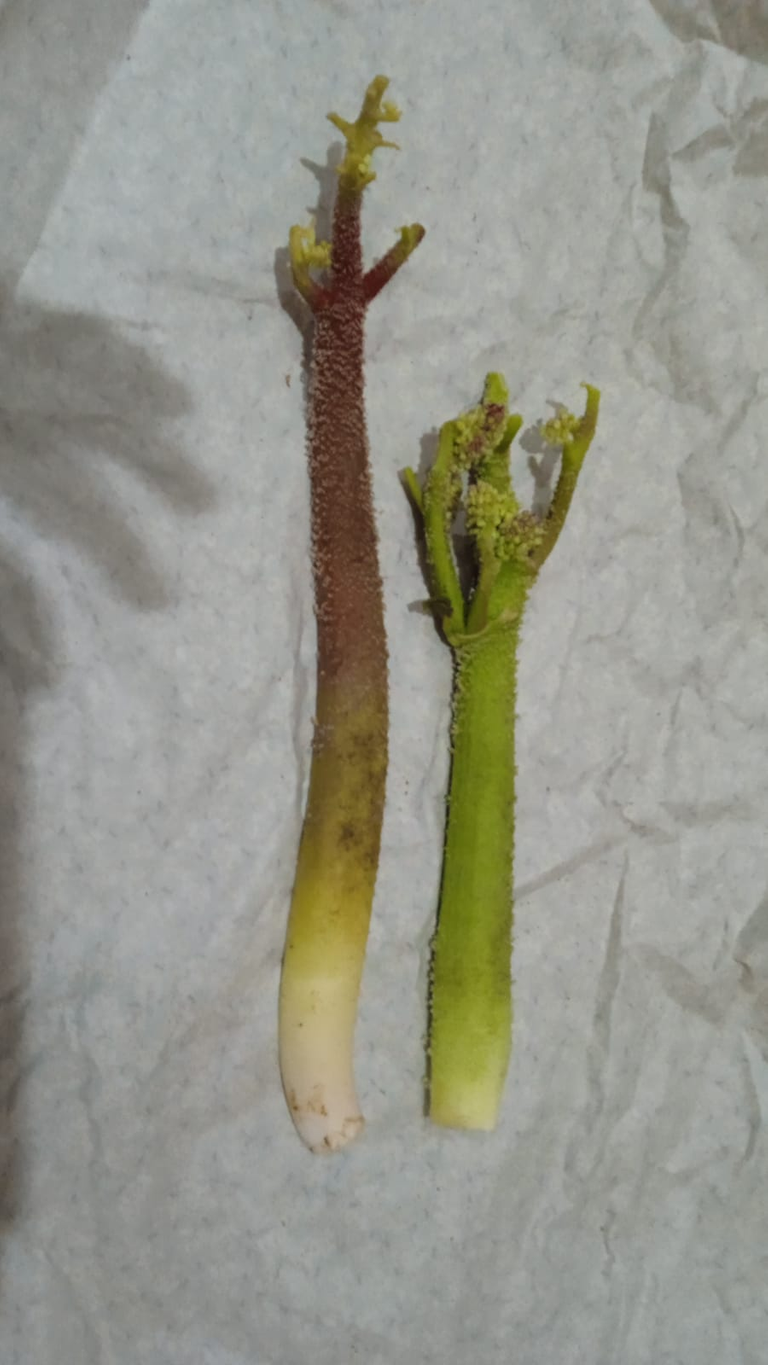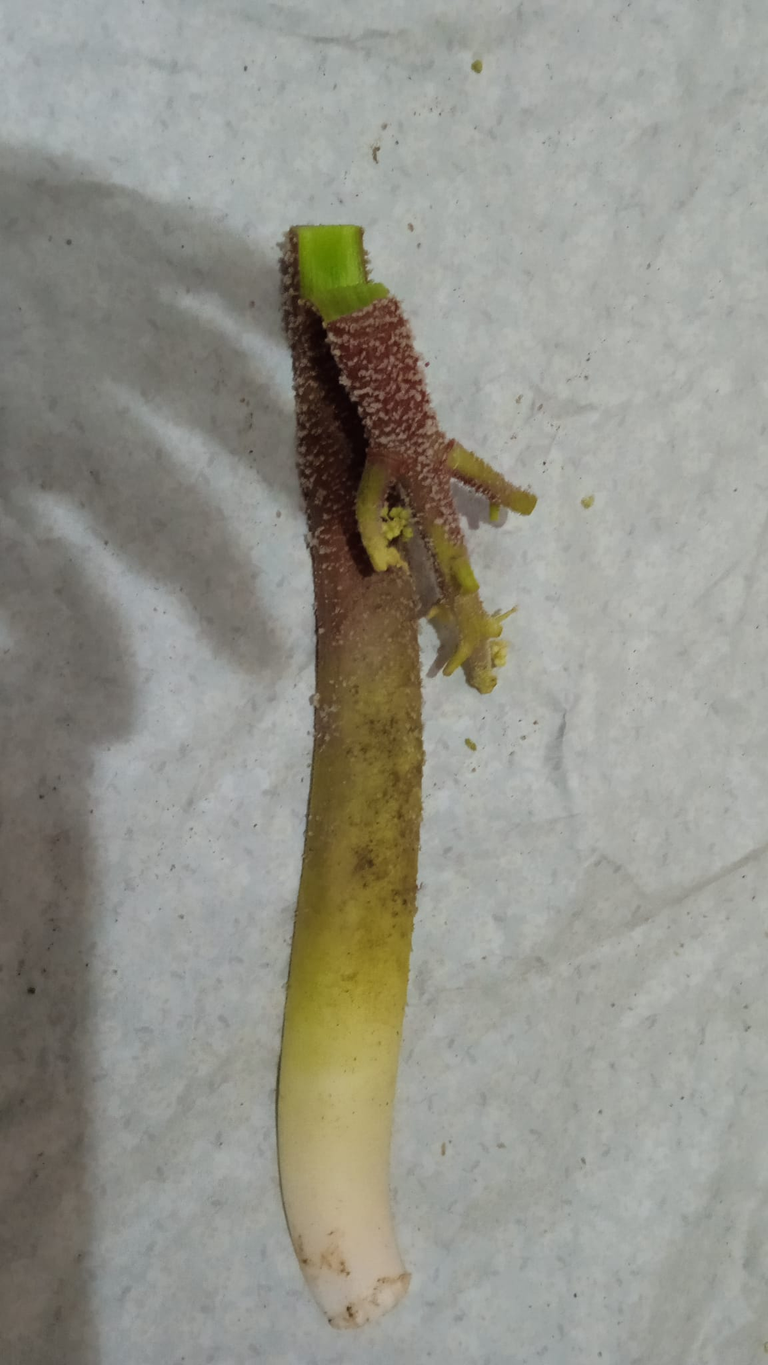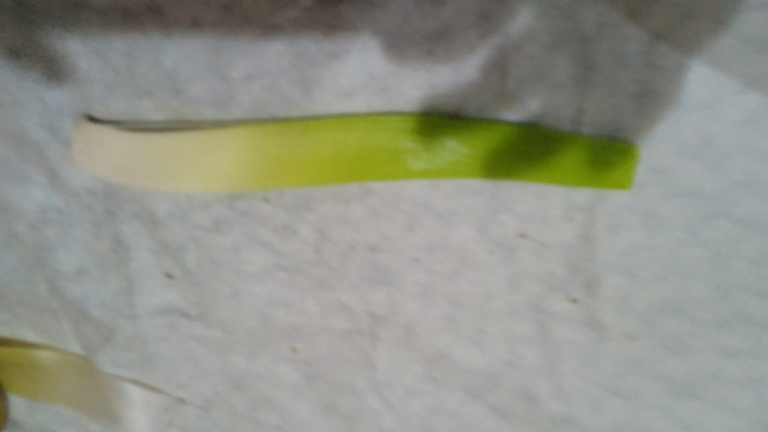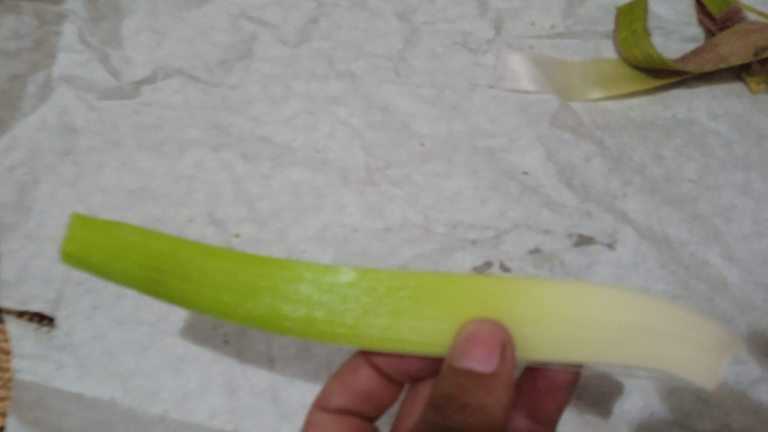 It was around 18:30 when I got home. The walk, which took about 5 hours, was quite challenging. After dinner, I tasted the highland banana. Eating is like a banana. It is eaten after being cut and peeled from the end.
Eve vardığım saat 18:30 civarıydı. Yaklaşık 5 saat süren yürüyüş oldukça zorluydu. Akşam yemeğinin ardından yayla muzunu tattım. Yenilmesi adeta muz gibi. Uç kısımdan kesilip soyulduktan sonra yenilir.
---
---