Mountain trekking that lasts 15.9 kilometers (23804 steps)
I'm happy to share a new post in a community that promotes wellness. Move, live healthy, get fit! Eliminate situations that psychologically collapse a person, such as stress and anxiety. It is difficult to exercise and walk when things are going badly. It requires extra motivation to change the current situation. A few walks may not take effect immediately. If you regularly take an hour's walk daily, you will feel that your anxiety will gradually decrease.
Sağlıklı yaşamı teşvik eden bir toplulukta yeni bir gönderi paylaşmanın mutluluğunu yaşıyorum. Hareket et, sağlıklı yaşa, fit ol! Stres, kaygı gibi insanı psikolojik olarak çökerten durumları ortadan kaldır. İşler kötü giderken spor yapmak, yürüyüş yapmak zordur. Mevcut durumu değiştirmek için ekstra motivasyon gerektirir. Bir kaç yürüyüş belki hemen etkisini göstermez. Düzenli şekilde günlük bir saatlik yürüyüş yapmanız halinde kaygılarınızın git gide azalacağını hissedeceksiniz.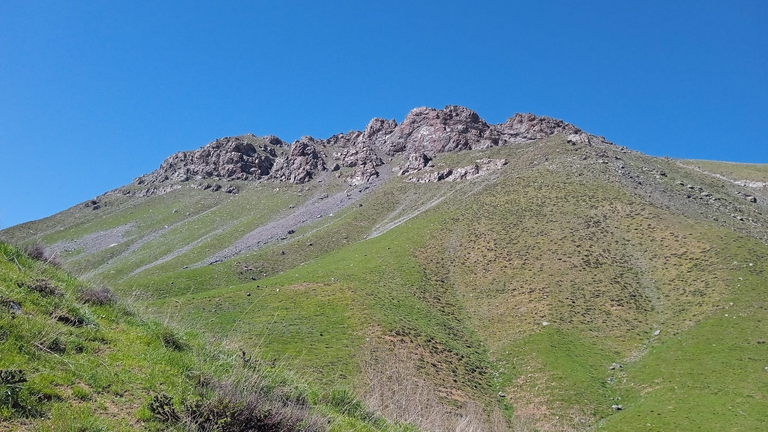 In the spring, I do my walks in the mountainous area. It is an area open to adventure, with plenty of oxygen, a challenging track, a wide walking area, plenty of food. The name of the hill that can be seen ahead is Karataş. One of the highest areas in the region. It is possible to see the surrounding cities and villages clearly from the hill.
İlkbahar mevsiminde yürüyüşlerimi dağlık alanda gerçekleştiririm. Oksijen bol, parkur zorlu , yürüyüş alanı geniş, besin bol, maceraya açık bir alan. Şu ilerde görünen tepenin ismi Karataş. Bölgenin en yüksek alanlarından biri. Tepeden çevredeki şehirleri, köyleri net şekilde görebilmek mümkün.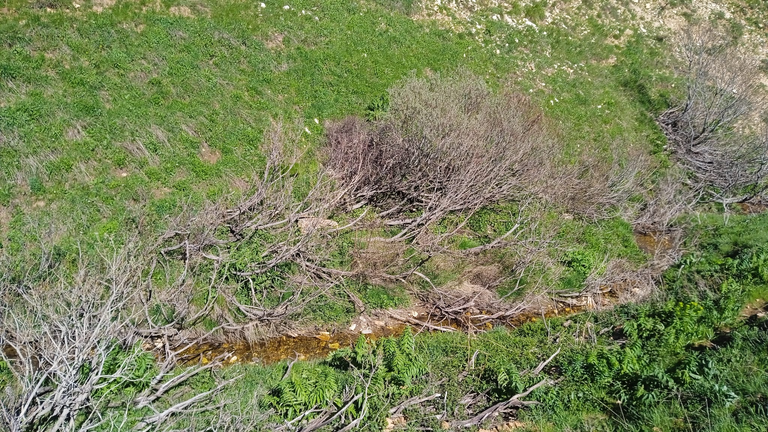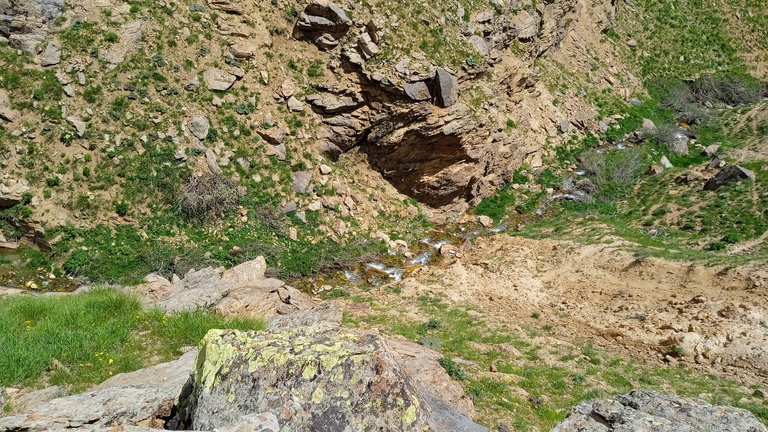 Normally, there would be a lot of snow during this period, it would be difficult to cross the streams due to the snow waters. There is almost no snow left on the mountain this year. Of course, this has many disadvantages.
Normalde bu dönemde çok fazla kar olur, kar suları nedeniyle derelerden geçmek zor olurdu. Bu yıl dağda nerdeyse kar hiç kalmadı. Tabii bunun bir çok dezavantajı var.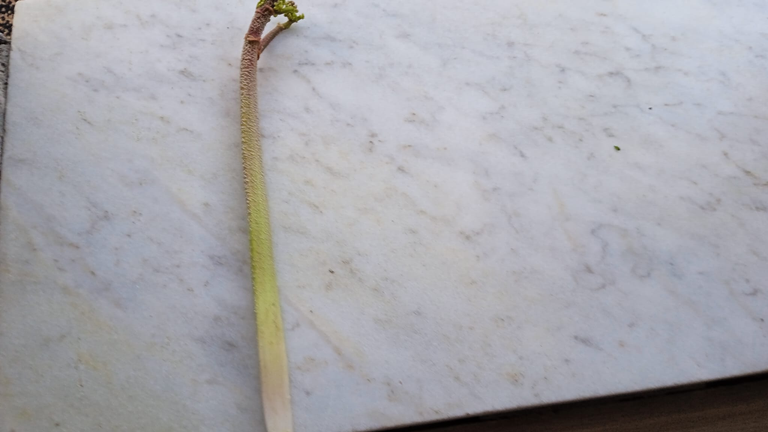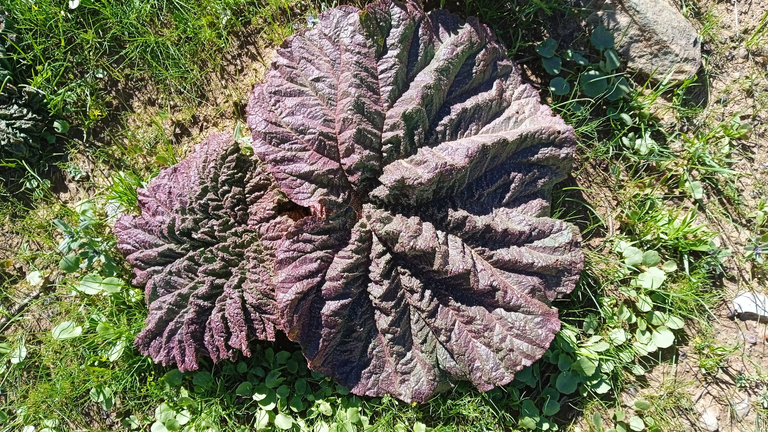 The name of the fruit in the image is Uçkun (Işkın). It is a sour mountain plant that grows in high altitude areas, in areas where there is a lot of snowfall. This year, as the snow melted early, there was a decrease in the harvest of the fly. There are almost none in my area this year. There is only one. As such, its price in the markets has skyrocketed abnormally.
Görüntüdeki meyvenin ismi Uçkun (Işkın). Yüksek rakımlı bölgelerde, karın çok fazla yağdığı alanlarda yetişen ekşimsi bir dağ bitkisidir. Bu yıl karlar erkenden eridiği için uçkun rekoltesinde düşüş oldu. Bu yıl yaşadığım bölgede nerdeyse hiç yok. Tek tük var. Böyle olunca pazarlardaki fiyatı anormal derecede fırlamış durumda.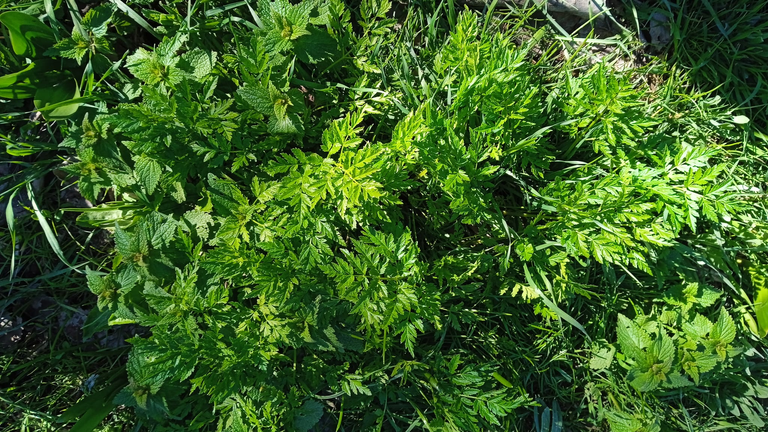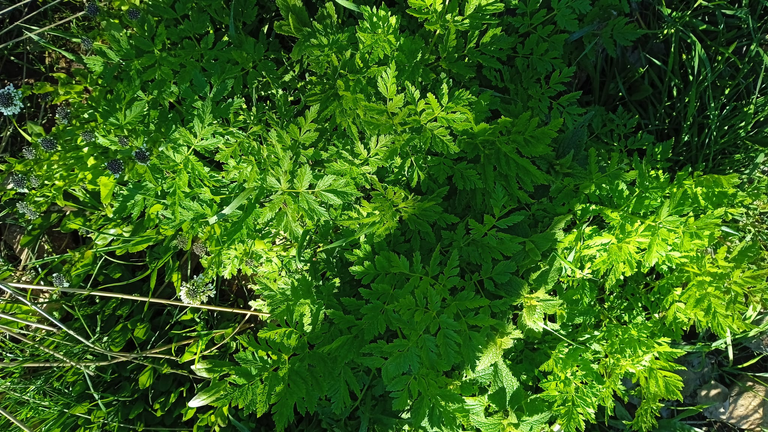 The local name of the food, which looks like parsley and grows in mountainous and wetlands, is 'xitik'. The cooking method is similar to spinach. However, it has a different taste. I gathered enough for a few dinners and brought it home.
Maydanoza benzeyen, dağlık ve sulak alanda yetişen besinin yöresel ismi 'xitik' . Pişirilme yöntemi ıspanak yemeğine benzer. Ancak değişik bir tadı var. Bir kaç akşam yemeğine yetecek kadar topladım, getirdim eve.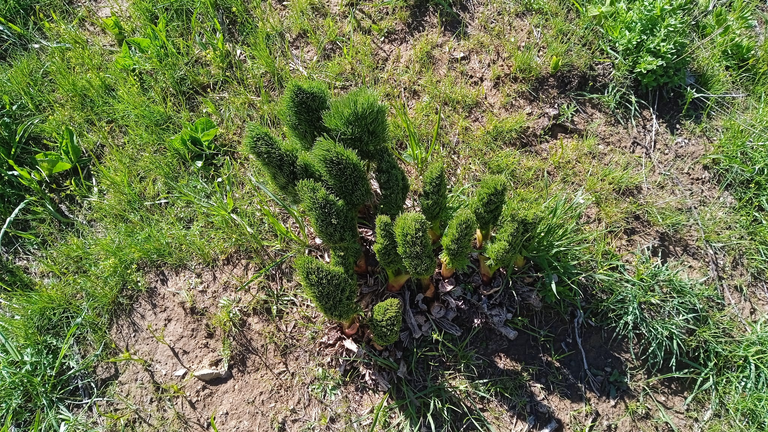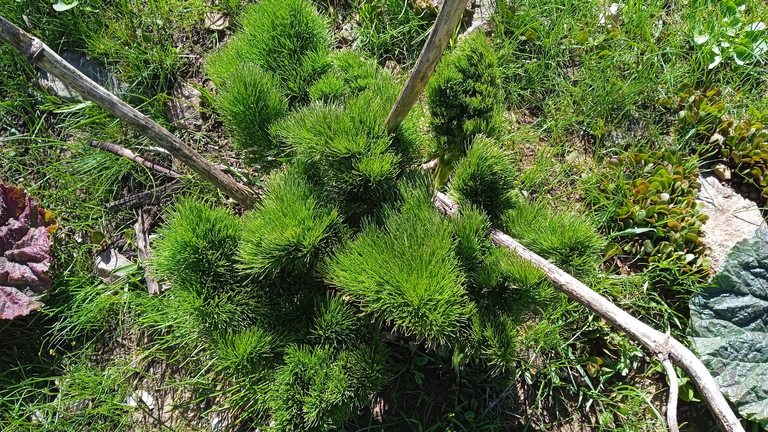 Another food. Its local name is "heliz". It is not mature yet. It is generally consumed in the winter season. It is brined and stored. It is cooked and consumed with eggs.
Bir başka besin. Bunun yöresel ismi ''heliz'' . Henüz olgunlaşmış durumda değil. Genelde kış mevsiminde tüketilir. Salamura yapılıp saklanır. Yumurta ile pişirilip tüketilir.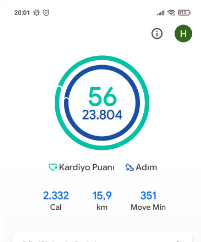 Image of my walk from the Google fit app. I took 15.9 km, 23804 steps. As a result, I burned 2332 calories. I think the data is pretty good.
Google fit uygulamasından aldığım, yürüyüşüme dair görüntü. 15,9 km , 23804 adım atmışım. Bunun sonucunda 2332 kalori yakmışım. Bence veriler oldukça iyi.
---
---