The fruit trees are in bloom. We planted onions. Parsley sprouted.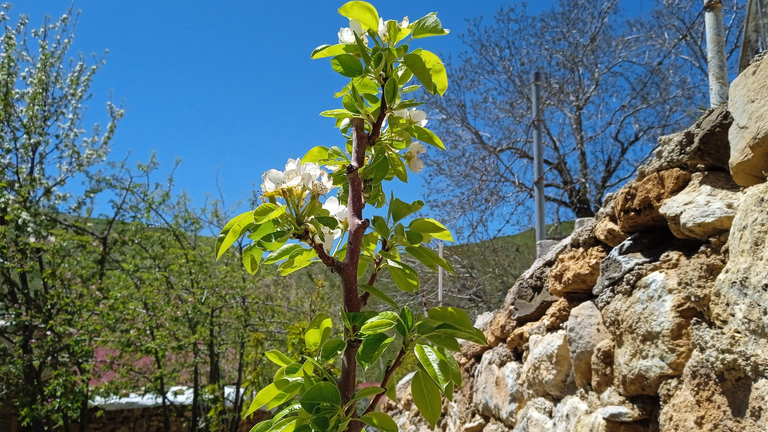 I made my last post on this community almost a year ago. As someone who lives in rural areas, where agriculture and animal husbandry are intense, I am aware that I need to share more posts in this community. We have a house with a garden. Many fruit trees grow in our garden. We are trying to grow many agricultural products in our garden. For now, fruit trees have opened their leaves and flowers.
Bu topluluktaki son paylaşımımı neredeyse bir yıl önce yaptım. Kırsal bölgelerde, tarım ve hayvancılığın yoğun şekilde yapıldığı yerde yaşayan biri olarak bu toplulukta daha fazla gönderi paylaşmam gerektiğinin farkındayım. Bahçeli bir evimiz var. Bahçemizde bir çok meyve ağacı yetişiyor. Bahçemizde bir çok tarımsal ürünü yetiştirmeye çalışıyoruz. Şimdilik meyve ağaçları yapraklarını,çiçeklerini açtılar.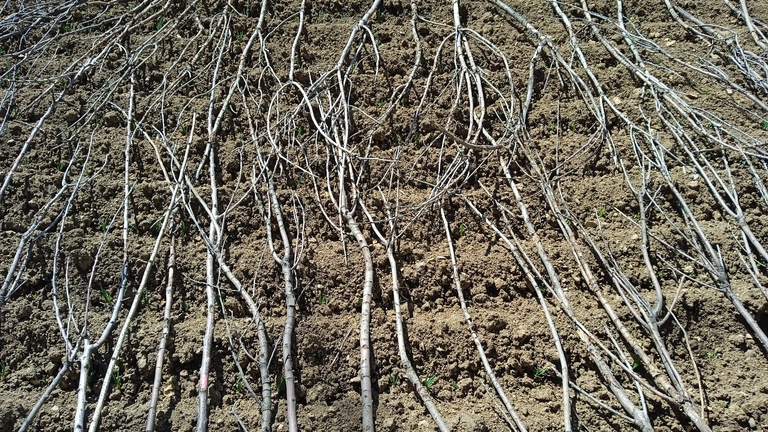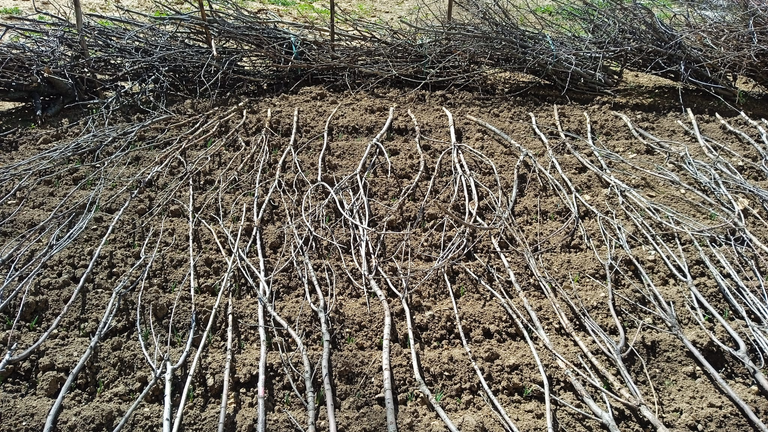 We first planted onions as an agricultural product in our garden. The reason why the onion is planted early is that it is resistant to cold. Another reason is to harvest onions early and plant crops that will grow in that area in the autumn season. We protected the onion with tree branches. Because birds, chickens and cats like to scratch that area and it also damages the onions. After the onion reaches about 10 cm in length, we begin to remove those branches.
Bahçemize tarımsal ürün olarak ilk önce soğan ektik. Soğanın erken ekilmesinin nedeni soğuğa karşı dayanıklı olması. Bir başka nedeni , soğanı erkenden hasat edip o alana sonbahar mevsiminde yetişecek ürün ekmek. Soğanı ağaç dalları ile koruma altına aldık. Çünkü kuş, tavuk ve kediler o bölgeyi eşelemeyi seviyorlar ve soğanlara da zarar vermiş oluyor. Soğanın boyu 10 cm civarına yaklaştıktan sonra o dalları kaldırmaya başlarız.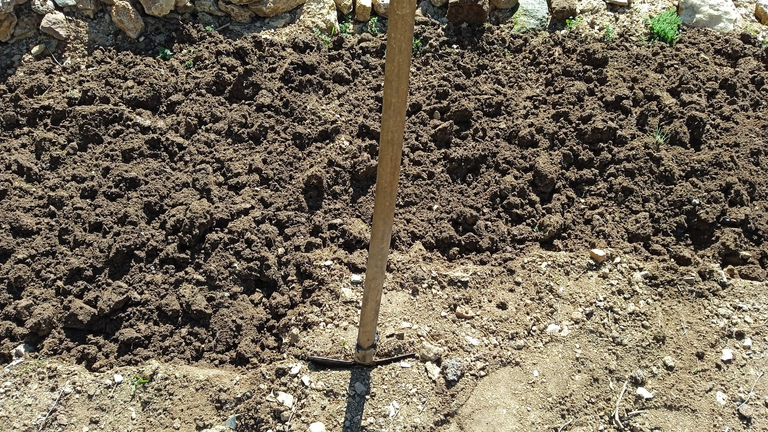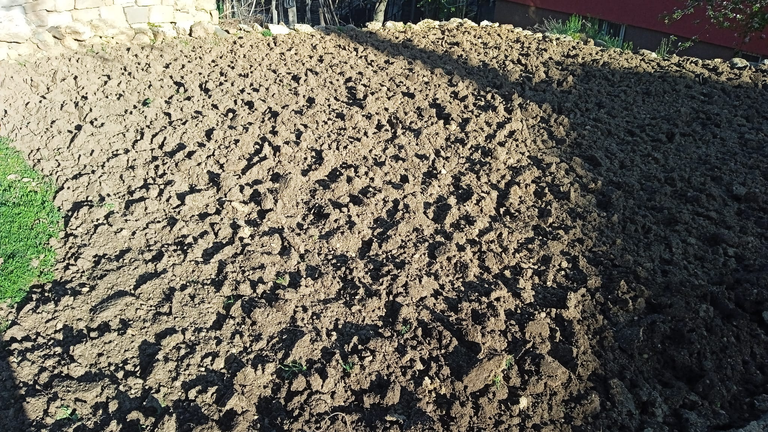 Since our garden is very small, we dig the garden with the help of a shovel. It is a very good exercise for the body.
Bahçemiz çok küçük olduğu için kürek yardımı ile bahçeyi kazımaktayız. Vücut için gayet iyi bir egzersiz olmaktadır.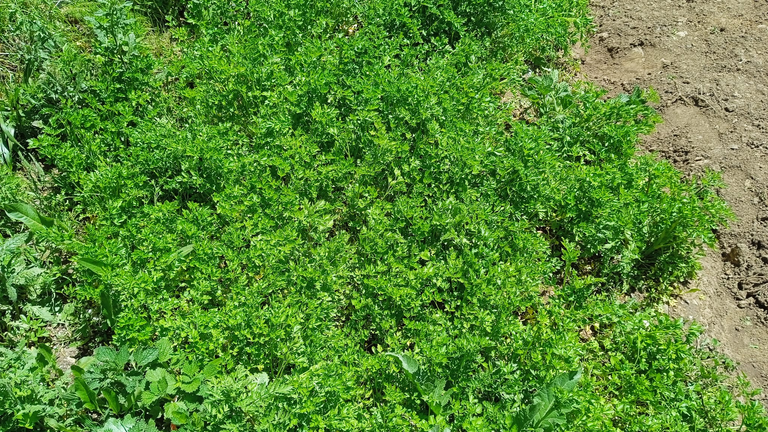 These are parsley. After planting parsley in the garden once, there is no need to plant it again. They are quite resistant to cold and winter seasons. They are already green, and if our neighbors wish, they can pluck the parsley and use it in their meals.
Bunlar maydanoz. Maydanozu bahçeye bir kere ektikten sonra tekrar ekmeye gerek kalmıyor. Soğuğa ve kış mevsimine göre oldukça dirençliler. Şimdiden yeşermişler, komşularımızdan dileyen olursa maydanozları koparıp yemeklerinde kullanırlar.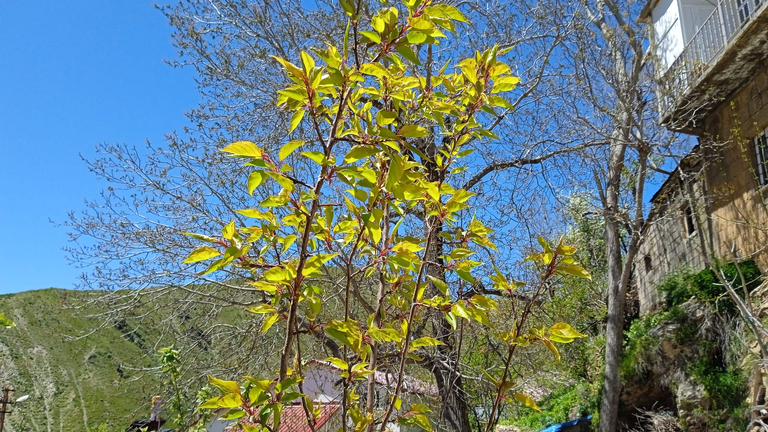 Apricot tree growing in our garden. Since we planted this tree last year, we haven't had a chance to eat its fruit yet. But this year it bloomed. Therefore, we will have a chance to taste apricots.
Bahçemizde yetişen kayısı ağacı. Bu ağacı henüz geçen yıl ektiğimiz için henüz meyvesini yeme şansımız olmadı. Ancak bu yıl çiçek açtı. Dolayısıyla kayısıdan tatma şansımız olacak.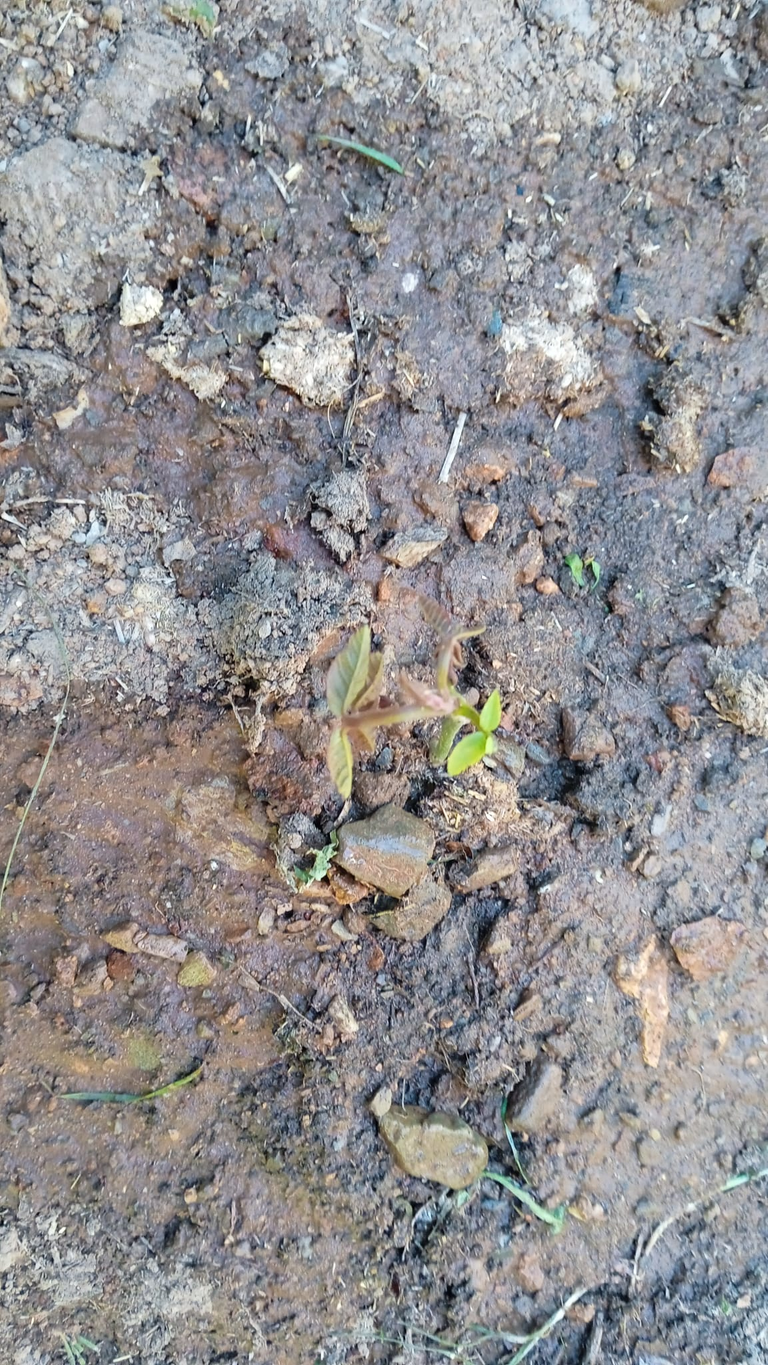 I took the walnut seedling that grows spontaneously in our garden and planted it in a more suitable place. It will take years to grow and bear fruit.
Bahçemizde kendiliğinden yetişen ceviz fidesini çıkarıp daha uygun bir yerde diktim. Büyümesi, meyve vermesi yılları alacaktır.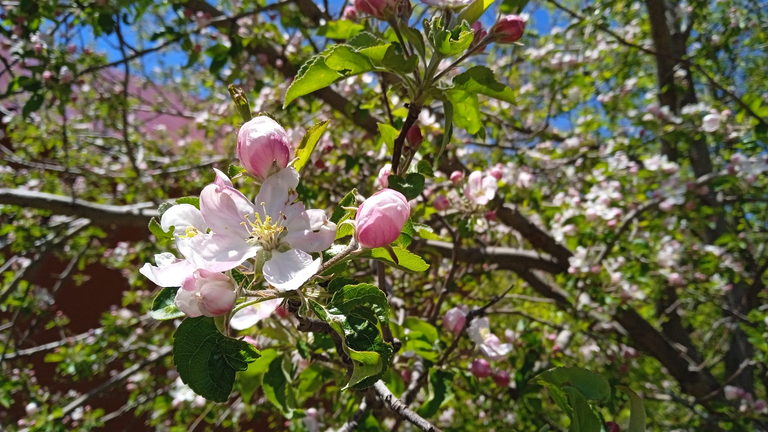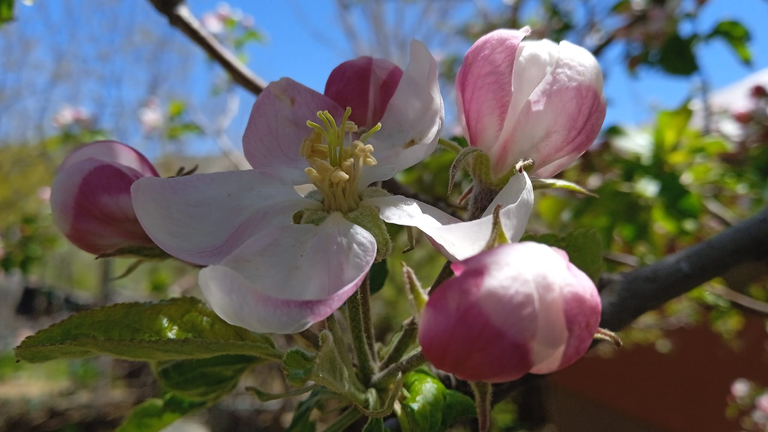 Apple tree blossom. One of the most grown fruit trees in our garden. There are so many apple trees in our garden that we do not need to buy apples from the market.
Elma ağacı çiçeği. Bahçemizde en çok yetişen meyve ağaçlarından biri. Bahçemizde o kadar çok elma ağacı var ki marketten elma almamıza gerek kalmıyor.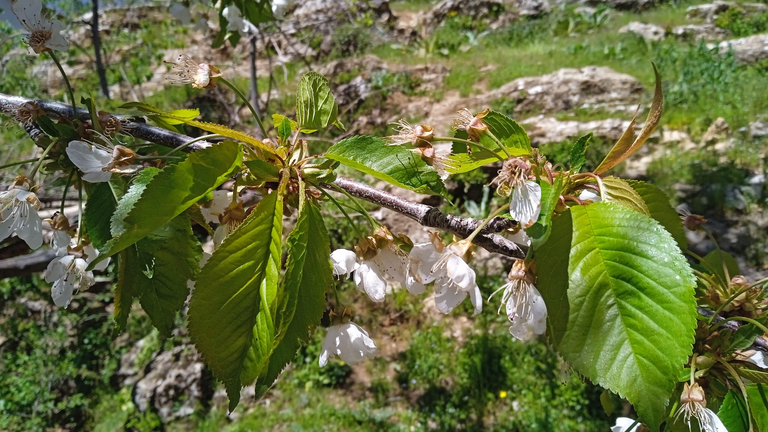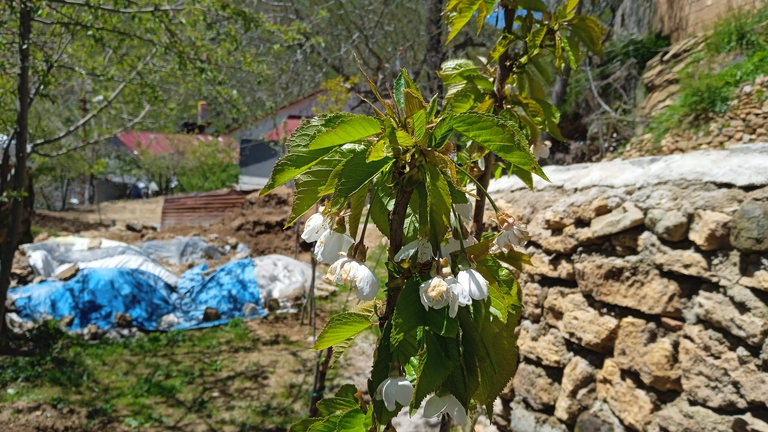 Cherry. There is only one cherry tree in our garden. There are actually a few more, but we just planted them. Cherry is one of the earliest ripening fruits in our garden.
Kiraz ağacı. Bahçemizde tek bir kiraz ağacı var. Aslında bir kaç tane daha var ama onları daha yeni diktik. Bahçemizde en erken olgunlaşan meyvelerden biri kiraz.
As we plant new crops in our garden and our crops mature, I will share them in this community.
Bahçemizde yeni ürünler ektikçe, ürünlerimiz olgunlaştıkça bu toplulukta paylaşacağım.
---
---