(Rising Star Game) Level 82 and the result of my efforts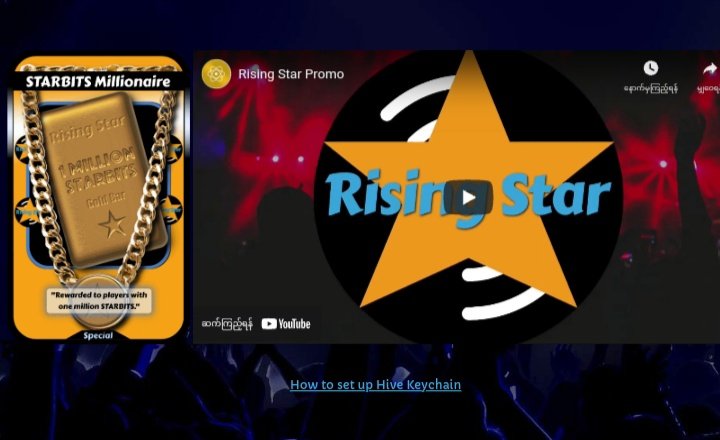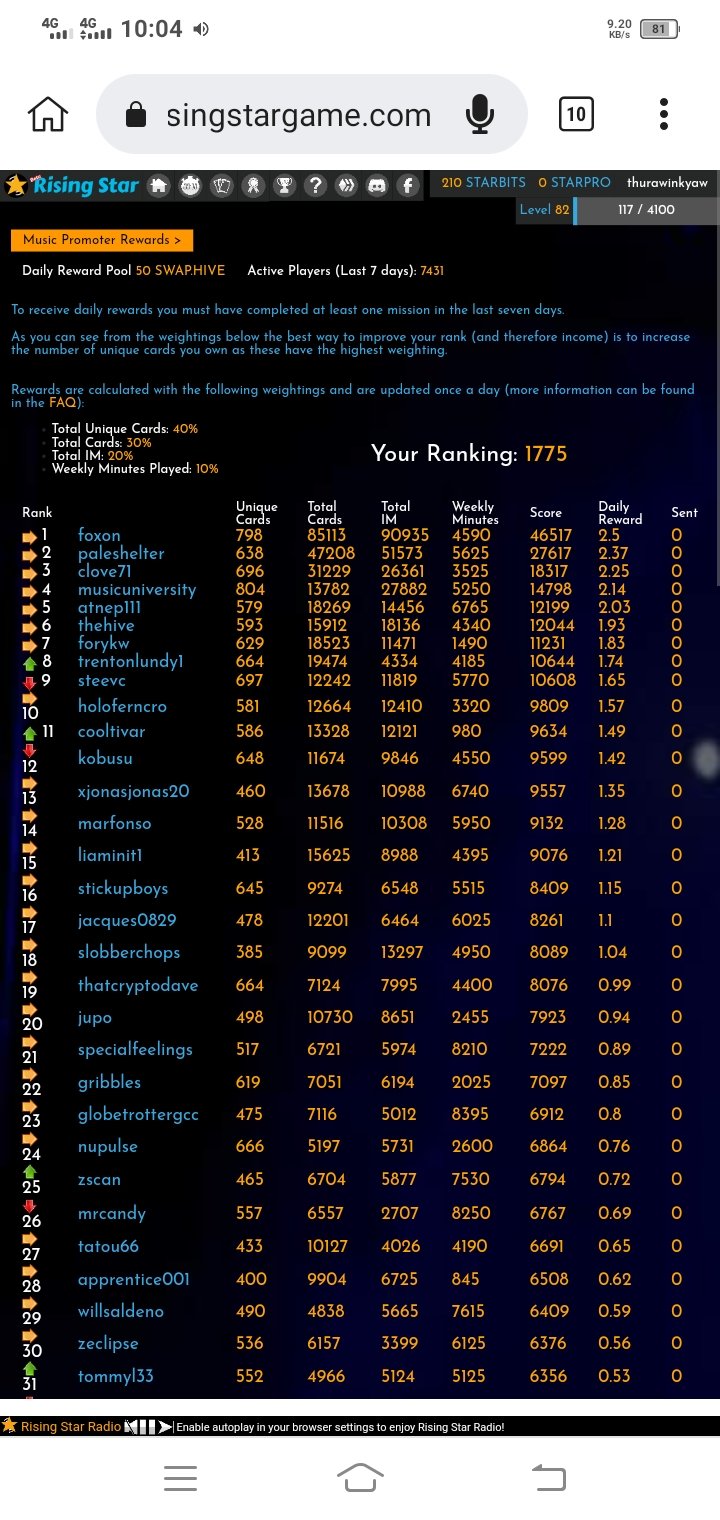 Hello all friends.
I was able to reach Level 82 today.
Now I keep trying to reach Level 83.
To date, I have used a total of over 3,000 missions.
When I completed 3,000 missions, I received 3,000 Starbits as a gift.
My ego% is always at 0%.
I use Music Lessons to keep my Ego% up every day.
Included in my Local Gig Circuit
The latest mission is the Band Auditions Mission
Has been used 8 times.
I try to do the Band Auditions Mission every day.
The search for Starbits is getting bigger than ever.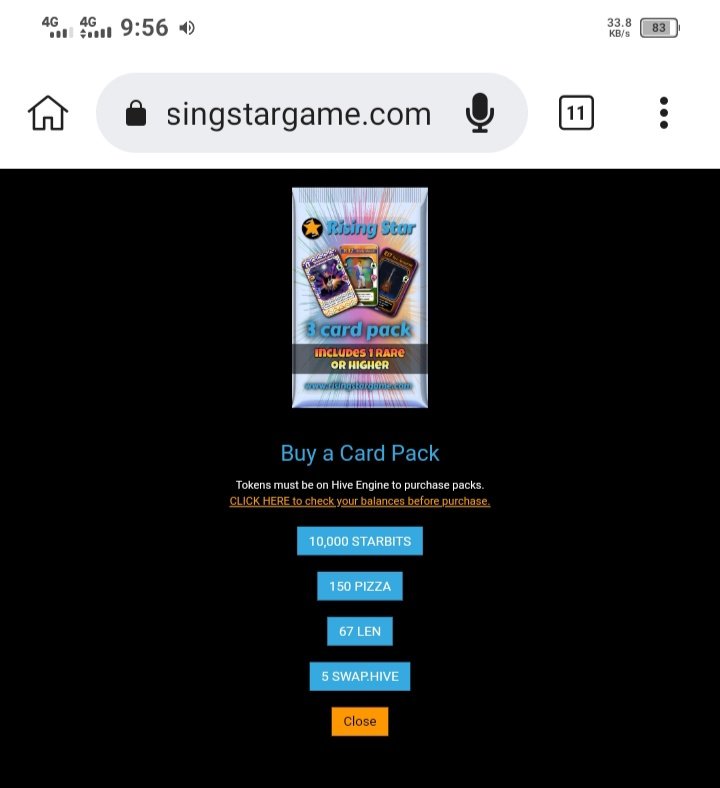 These days, buying a pack is fine for me.
So I bought another 3 Pack.
Starbits pay 10,000 for each 3 Pack.
Let's see what kind of cards I got for .............
(1)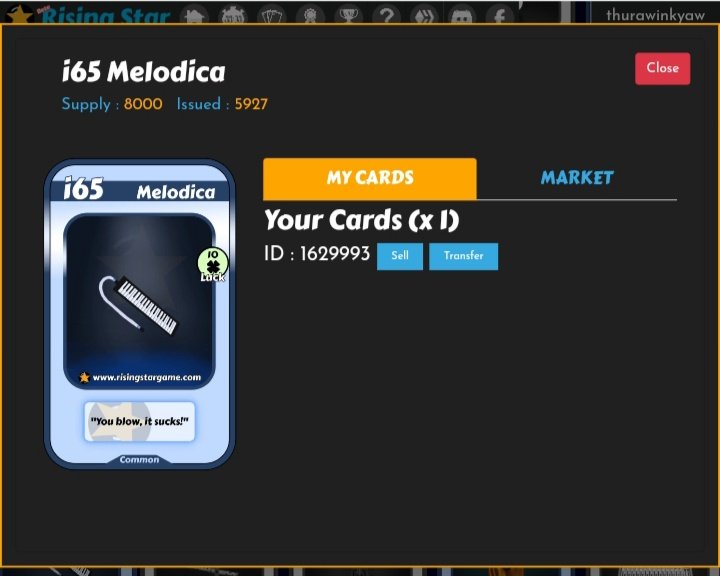 i65 Melodica
Luck 10
(2)


73 Jeniffer
Fans 10
(3)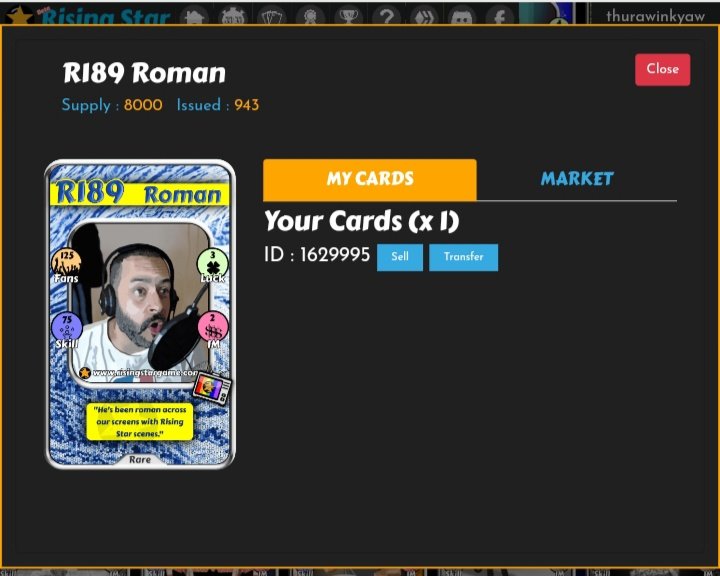 R189 Roman
Fans 125
Skill 75
Luck 3
IM 2
I share a record of my efforts.
Total Missions = 3008
IIIegal Busking = 868
Open Mic Night = 377
Mid Week Support = 445
Licensed Busking = 69
Midweek Headine Slot = 47
Saturday Support = 38
Saturday Headine = 84
Radio Interview = 282
Radio Studio Session = 31
Shopping mall performance = 376
Record A Demo = 22
Local Festival Acoustic Tent = 11
Local Mini Tour Support = 31
Band Auditions = 8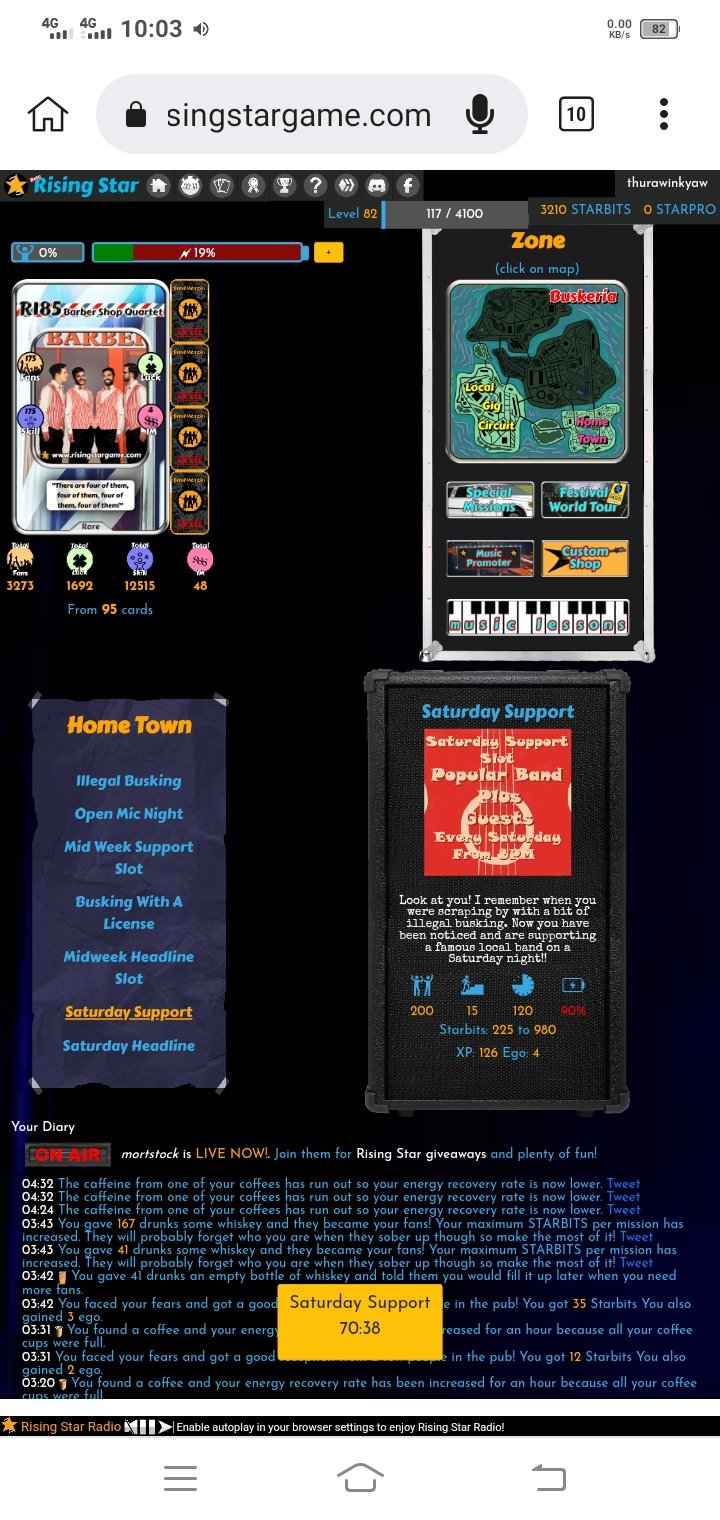 Many thanks to all the friends.
author: @thurawinkyaw
photo: screen shots
(တက်သစ်စဂိမ်း)
အဆင့် 82 နဲ့ ကျွန်တော့်ရဲ့ ကြိုးစားမှုရလဒ်
သူငယ်ချင်းများအားလုံးမင်္ဂလာပါ။
ဒီနေ့ Level 82 ကို တက်နိုင်ခဲ့တယ်။
အခု ကျွန်တော် Level 83 ကို ရောက်အောင် ကြိုးစားနေပါတယ်။
ယနေ့အထိ၊ ကျွန်ုပ်သည် စုစုပေါင်း မစ်ရှင်ပေါင်း ၃၀၀၀ ကျော်ကို အသုံးပြုပြီးဖြစ်သည်။
မစ်ရှင် 3,000 ပြီးသောအခါတွင် Starbits 3,000 ကို လက်ဆောင်အဖြစ် လက်ခံရရှိခဲ့သည်။
ကျွန်တော့်ရဲ့ အတ္တ% က အမြဲတမ်း 0% ပါ။
ကျွန်ုပ်၏ Ego% ကိုနေ့စဥ်မပြတ်ထိန်းထားရန် ဂီတသင်ခန်းစာများကို ကျွန်ုပ်အသုံးပြုပါသည်။
ကျွန်ုပ်၏ Local Gig Circuit တွင် ပါဝင်သည်။
နောက်ဆုံးမစ်ရှင်မှာ Band Auditions Mission ဖြစ်သည်။
8 ကြိမ်အသုံးပြုခဲ့သည်။
Band Auditions Mission နေ့တိုင်းလုပ်ဖို့ ကြိုးစားတယ်။
Starbits ရှာဖွေမှုသည် ယခင်ကထက် ပိုမိုကြီးမားလာသည်။
ဒီရက်ပိုင်းမှာ ဗူးဝယ်ရင် အဆင်ပြေတယ်။
ဒါနဲ့ နောက်ထပ် ၃ ထုပ် ထပ်ဝယ်လိုက်တယ်။
Starbits သည် 3 Pack တစ်ခုလျှင် 10,000 ပေးဆောင်သည်။
ဘယ်လို ကတ်မျိုးတွေ ရခဲ့လဲ ကြည့်လိုက်ရအောင် .............
(၁)
i65 Melodica ပါ။
ကံကောင်းခြင်း ၁၀
(၂)
73 ဂျနီဖာ
ပရိသတ်များ ၁၀
(၃)
R189 ရောမ
ပရိသတ် ၁၂၅
ကျွမ်းကျင်မှု ၇၅
ကံတရား ၃
IM ၂
ကျွန်တော့်ရဲ့ ကြိုးစားမှု မှတ်တမ်းကို မျှဝေပါတယ်။
စုစုပေါင်း Missions = 3008
IIIegal Busking = 868
Open Mic Night = ၃၇၇
သီတင်းပတ်လယ် ပံ့ပိုးမှု = 445
လိုင်စင်ရ Busking = ၆၉
Midweek Headine Slot = 47
စနေနေ့ အထောက်အပံ့ = ၃၈
စနေနေ့ ခေါင်းကြီး = ၈၄
ရေဒီယိုအင်တာဗျူး = ၂၈၂
ရေဒီယို စတူဒီယို အပိုင်း = ၃၁
ကုန်တိုက်စွမ်းဆောင်ရည် = ၃၇၆
Record A Demo = ၂၂
Local Festival Acoustic Tent = ၁၁
Local Mini Tour Support = ၃၁
Band Auditions = ၈
သူငယ်ချင်းများအားလုံးကို ကျေးဇူးအများကြီးတင်ပါတယ်။
ရေးသားသူ @thurawinkyaw
ဓာတ်ပုံ- မျက်နှာပြင် ရိုက်ချက်များ
---
---