Santiago de Compostela Walkthrough - Day 2
Hey everybody :)
Day 2, 17 km more!
After a night sleeping at an hostel, the walking started at 5am through the forest.
Almost no light on sight, until the sun starts rising. A beautiful feeling in the woods with no noise around, you can only hear the wind through the trees and the bird waking up as well.
Passed through a very small village where there are only probably 3 or 4 people living there. They raise sheeps and goats, have no car, it is like a twilight zone.
Found a medieval church in the middle of nowhere, in the middle of a road where some would pass with minutes of distance. The church was closed, but as you can see there is some treasures where you wouldn't think it would be possible to find.
My feet starts to get a little tired after some kms. I didn't buy an appropriate boots for this, I am walking with a pair of gym sneakers. They will have to last at least 120km more :)
Stopped by some rock on a top of a mountain to eat some fruit and drink some water. I try to walk with almost no food because my backpack feels a ton after a while.
Rain appeared as well and it created a feeling of jungle, it was cool hehe :)
I hope you like the pictures that I will post below, and I will try to do my best to keep you updated until the final "checkpoint" (as you may call it).
Some people passes by me that are walking the same path as I am. Although there is a lot of different paths that you can take until Santiago de Compostela, I try to choose the ones that seems to pass through better places to check out the surroundings.
Now it is time to find some rest, tomorrow I am going to wake up around 5am again so I can stop walking everyday around lunch time and try to enjoy the surroundings in the afternoon.
See you tomorrow :)
ESPAÑOL
Hola a todos :)
Día 2, ¡17 km más!
Después de una noche durmiendo en un albergue, la caminata comenzó a las 5 de la mañana a través del bosque.
Casi no hay luz a la vista, hasta que el sol comienza a salir. Una hermosa sensación en el bosque sin ruido alrededor, solo se puede escuchar el viento a través de los árboles y el pájaro despertando también.
Pasó por un pueblo muy pequeño donde probablemente solo viven 3 o 4 personas. Crían ovejas y cabras, no tienen coche, es como una zona de penumbra.
Encontré una iglesia medieval en medio de la nada, en medio de un camino por donde pasarían algunos con minutos de distancia. La iglesia estaba cerrada, pero como puede ver, hay algunos tesoros donde no pensaría que sería posible encontrarlos.
Mis pies comienzan a cansarse un poco después de algunos kms. No compré unas botas adecuadas para esto, estoy caminando con un par de zapatillas deportivas. Tendrán que durar al menos 120 km más :)
Se detuvo junto a una roca en la cima de una montaña para comer algo de fruta y beber un poco de agua. Intento caminar casi sin comida porque mi mochila se siente mucho después de un rato.
La lluvia también apareció y creó una sensación de jungla, fue genial jeje :)
Espero que les gusten las imágenes que publicaré a continuación, y trataré de hacer todo lo posible para mantenerlos actualizados hasta el "punto de control" final (como puede llamarlo).
Algunas personas pasan a mi lado que están caminando por el mismo camino que yo. Aunque hay muchos caminos diferentes que puedes tomar hasta Santiago de Compostela, trato de elegir los que parecen pasar por mejores lugares para ver los alrededores.
Ahora es el momento de descansar, mañana me voy a despertar alrededor de las 5 de la mañana para poder dejar de caminar todos los días a la hora del almuerzo y tratar de disfrutar del entorno por la tarde.
Nos vemos mañana :)
FRANÇAIS
Salut tout le monde :)
Jour 2, 17 km de plus !
Après une nuit passée à dormir dans une auberge, la marche a commencé à 5h du matin à travers la forêt.
Presque aucune lumière en vue, jusqu'à ce que le soleil commence à se lever. Une belle sensation dans les bois sans bruit autour, vous ne pouvez entendre que le vent à travers les arbres et l'oiseau se réveiller également.
Passé par un tout petit village où il n'y a probablement que 3 ou 4 personnes qui y vivent. Ils élèvent des moutons et des chèvres, n'ont pas de voiture, c'est comme une zone crépusculaire.
Trouvé une église médiévale au milieu de nulle part, au milieu d'une route où certains passeraient à quelques minutes de distance. L'église était fermée, mais comme vous pouvez le voir, il y a des trésors où vous ne penseriez pas qu'il serait possible de trouver.
Mes pieds commencent à être un peu fatigués après quelques kilomètres. Je n'ai pas acheté de bottes adaptées pour cela, je marche avec une paire de baskets de sport. Ils devront durer au moins 120km de plus :)
Arrêté par un rocher au sommet d'une montagne pour manger des fruits et boire de l'eau. J'essaie de marcher presque sans nourriture parce que mon sac à dos sent une tonne après un certain temps.
La pluie est également apparue et cela a créé un sentiment de jungle, c'était cool hehe :)
J'espère que vous aimerez les photos que je posterai ci-dessous, et j'essaierai de faire de mon mieux pour vous tenir au courant jusqu'au dernier "checkpoint" (comme vous pouvez l'appeler).
Certaines personnes passent à côté de moi qui marchent sur le même chemin que moi. Bien qu'il y ait beaucoup de chemins différents que vous pouvez emprunter jusqu'à Saint-Jacques-de-Compostelle, j'essaie de choisir ceux qui semblent passer par les meilleurs endroits pour découvrir les environs.
Maintenant, il est temps de me reposer, demain je vais me réveiller à nouveau vers 5h du matin pour pouvoir arrêter de marcher tous les jours à l'heure du déjeuner et essayer de profiter des environs l'après-midi.
À demain :)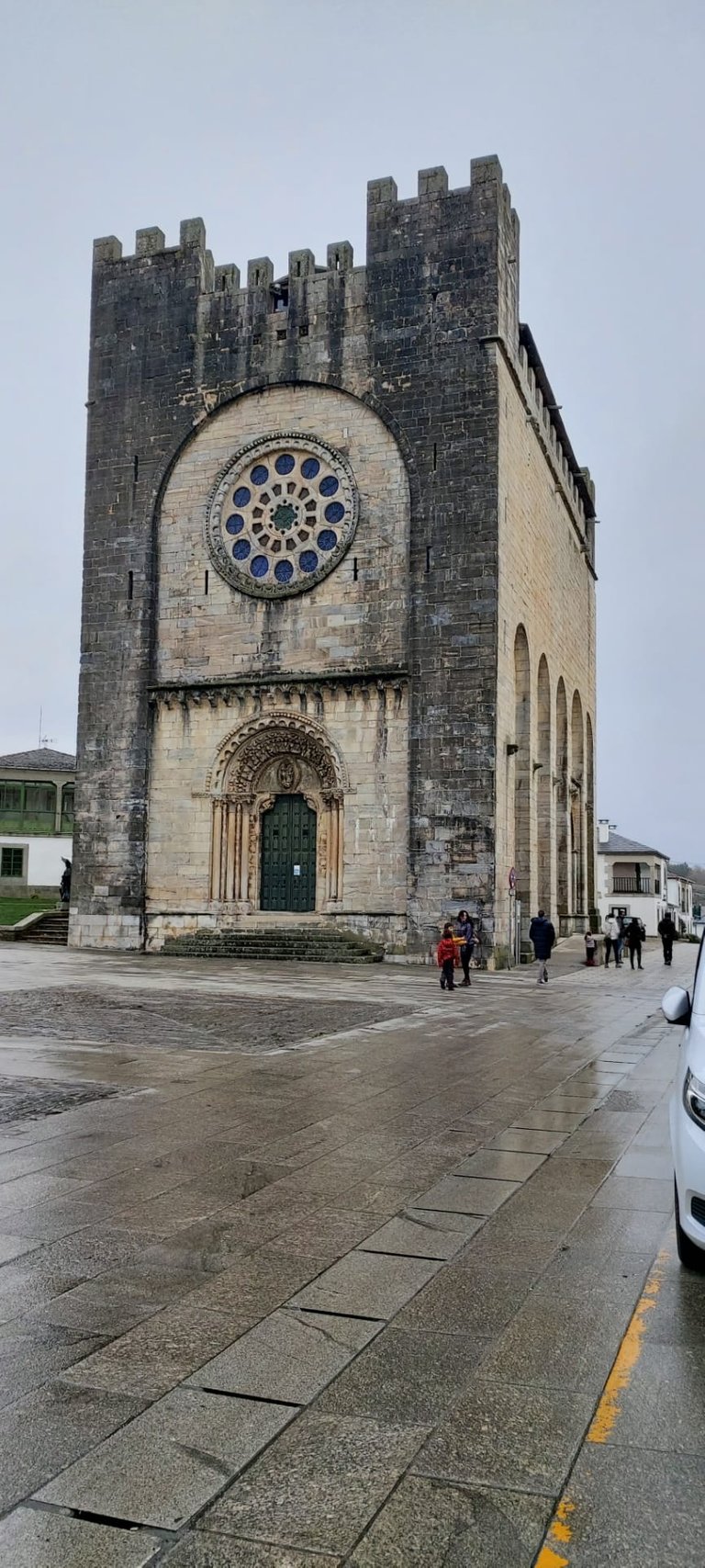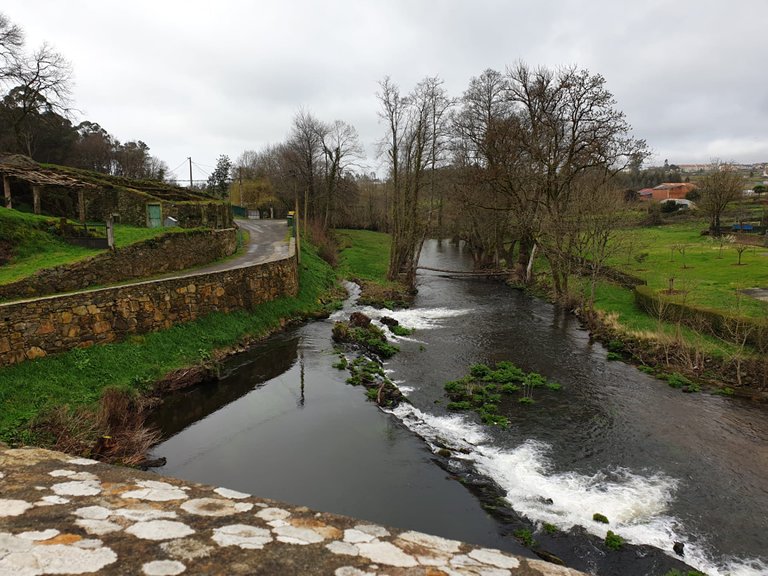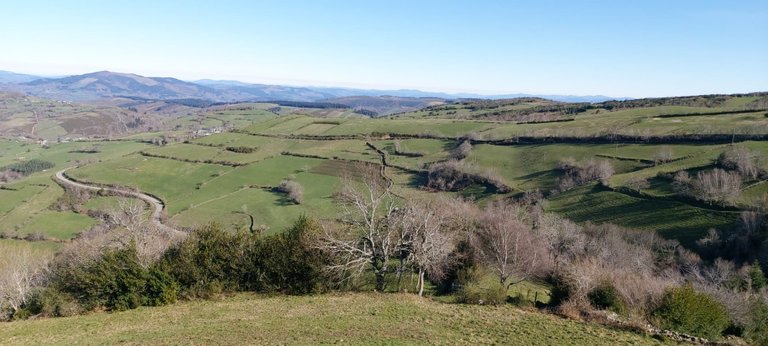 ---
---