Santiago de Compostela Walkthrough - Day 3
Hey everybody! :)
Now today was a great day, 21km with the sun shining all the way. Almost got a sunburn because I am kind of light skinned ahahah.
The track was kind of easy, because the soil was regular during most of the time. Crossing fields, etc.
But what I really want to share with you today, is the type of villages that you can encounter along the way. For a person that works at an office, in a big city, this is something that can be considered like a getaway from the everyday routine and stress that comes with it.
Villages where there are no cars, the only thing that has a motor there is an old bike or a tractor to work in the fields.
A lot of cows "lost" everywhere, living free.
The constructions seems of the villages seems out of Game of Thrones scenario or some medieval or western movie. Didn't see nobody, not an human live. Ghost towns you can call them that.
It is incredible what I am finding in Spain, through theses walking paths. The views are just incredible!
Forgot to say that since I started that I made a promise to myself to not smoke, and so far so good. And as you might think, there is almost no places to buy cigarretes so everything is ok hehehe :)
I am thinking about making two phases on one day, but I must look into that with time. I don't want to try too hard for the sake of wanting to arrive one day earlier, since my feet starts to get blisters and I have to pop them with a needle.
Now it is time to enjoy a little the village where I am going to stay the night. Prepare something to eat and then go to bed around 9pm, so tomorrow morning the walking continues :)
ESPAÑOL
¡Hola a todos! :)
Hoy ha sido un gran día, 21 km con el sol brillando todo el camino. Casi tengo una quemadura de sol porque soy un poco de piel clara ahahah.
La pista fue algo fácil, porque el suelo estuvo regular durante la mayor parte del tiempo. Cruce de campos, etc.
Pero lo que realmente quiero compartir con ustedes hoy es el tipo de pueblos que pueden encontrar en el camino. Para una persona que trabaja en una oficina, en una gran ciudad, esto es algo que puede considerarse como una escapada de la rutina diaria y el estrés que la acompaña.
Pueblos donde no hay autos, lo único que tiene motor es una bicicleta vieja o un tractor para trabajar en el campo.
Un montón de vacas "perdidas" por todas partes, viviendo libres.
Las construcciones parecen de los pueblos, parecen sacadas del escenario de Juego de Tronos o alguna película medieval u occidental. No vi a nadie, ni a un humano vivo. Pueblos fantasma puedes llamarlos así.
Es increíble lo que me encuentro en España, a través de estos senderos. ¡Las vistas son simplemente increíbles!
Olvidé decir que desde que empecé me hice la promesa de no fumar, y hasta ahora todo va bien. Y como puedes pensar, casi no hay lugares para comprar cigarros así que todo está bien jejeje :)
Estoy pensando en hacer dos fases en un día, pero debo analizar eso con el tiempo. No quiero esforzarme demasiado por querer llegar un día antes, ya que me empiezan a salir ampollas en los pies y tengo que pincharlas con una aguja.
Ahora toca disfrutar un poco del pueblo donde voy a pasar la noche. Prepara algo para comer y luego vete a la cama alrededor de las 9 p.m., para que mañana por la mañana continúe la caminata :)
FRANÇAIS
Salut tout le monde! :)
Aujourd'hui, c'était une belle journée, 21 km avec le soleil qui brillait tout le long. J'ai presque eu un coup de soleil parce que j'ai la peau claire ahahah.
La piste était assez facile, car le sol était régulier la plupart du temps. Traversée de champs, etc.
Mais ce que je veux vraiment partager avec vous aujourd'hui, c'est le type de villages que vous pouvez rencontrer en chemin. Pour une personne qui travaille dans un bureau, dans une grande ville, c'est quelque chose qui peut être considéré comme une escapade de la routine quotidienne et du stress qui l'accompagne.
Des villages où il n'y a pas de voitures, la seule chose qui a un moteur là-bas est un vieux vélo ou un tracteur pour travailler dans les champs.
Beaucoup de vaches "perdues" partout, vivant en liberté.
Les constructions des villages semblent sortir du scénario de Game of Thrones ou d'un film médiéval ou western. Je n'ai vu personne, pas un humain vivre. Les villes fantômes, vous pouvez les appeler ainsi.
C'est incroyable ce que je trouve en Espagne, à travers ces sentiers pédestres. Les vues sont tout simplement incroyables!
J'ai oublié de dire que depuis que j'ai commencé que je me suis fait la promesse de ne pas fumer, et jusqu'ici tout va bien. Et comme vous pouvez le penser, il n'y a presque pas d'endroits pour acheter des cigarretes donc tout va bien hehehe :)
Je pense faire deux phases en une journée, mais je dois y réfléchir avec le temps. Je ne veux pas faire trop d'efforts pour vouloir arriver un jour plus tôt, car mes pieds commencent à avoir des ampoules et je dois les percer avec une aiguille.
Il est maintenant temps de profiter un peu du village où je vais passer la nuit. Préparez quelque chose à manger puis allez vous coucher vers 21h, donc demain matin la marche continue :)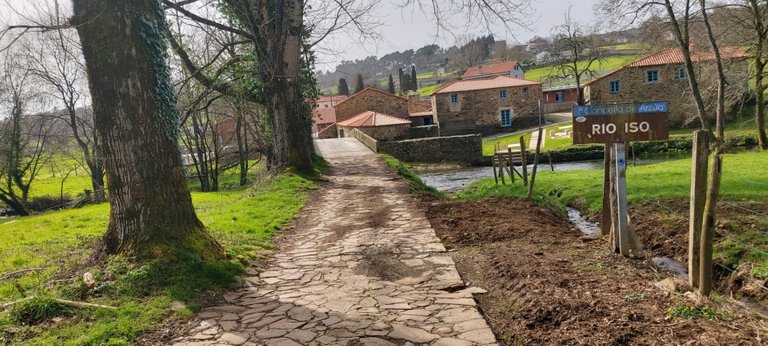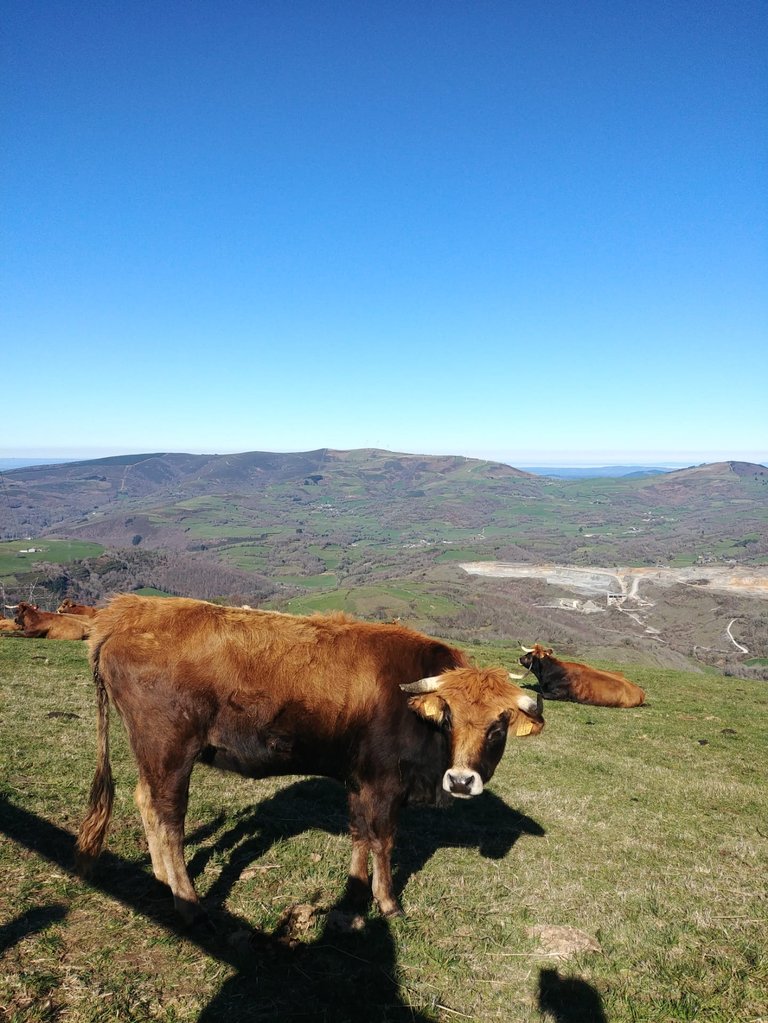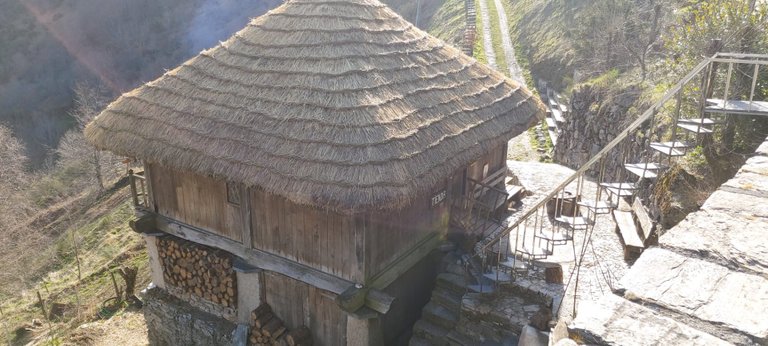 ---
---