Santiago de Compostela Walkthrough - Day 5
Hey everybody!
So I am less than 100km away already from the final destination :) at least that is what the stone says ahahah
Great sunrise today, you must check it in the pictures. Classic orange rising in the mountains and lightning this side of the Earth one more day. Really beautiful!
Cold day today, and when I got to where I am right now the fog invaded the town.
During the day I passed through a small village that had a place where they sold drinks, and I drunk a alcohol for the first time in a week. Not that I am that much of a drinker, always only socially. But I wanted to try a beer here, and it tasted ok.
My feet starts to giving me some rough times here, after the walk is done I really have to rest. I am even sleeping with my legs over two pillows, but they deflate. They look like a potato ahahahah they almost don't fit my sneakers. Oh my God this is what I needed the most, a pair of broken tools ahah.
So I will try to rest the best that I can, I am trying to see if I can break some stages in two, in order to walk less and get back on my feet (literally!).
I think that I packed to many clothings for this. I brought three sweats and two pair of gym pants, for nothing. That only makes my backpack heavier than ever after a while. But now it makes part of the journey so I have to end it like I started.
It seems that there is a new variant of Corona Virus, I hope that they block my entrance in Portugal when I get back since I saw on my smartphone that they are implementing restrictions again.
Now I am going to rest a little, in order to get back to you tomorrow :)
Stay safe!
ESPAÑOL
¡Hola a todos!
Así que ya estoy a menos de 100 km del destino final :) al menos eso es lo que dice la piedra ahahah
Gran amanecer hoy, debes comprobarlo en las fotos. Naranja clásico que se eleva en las montañas y un día más ilumina este lado de la Tierra. ¡Realmente hermoso!
Hoy es un día frío, y cuando llegué a donde estoy ahora la niebla invadió el pueblo.
Durante el día pasé por un pequeño pueblo que tenía un lugar donde vendían bebidas y bebí alcohol por primera vez en una semana. No es que sea tan bebedor, siempre solo socialmente. Pero quería probar una cerveza aquí y sabía bien.
Mis pies comienzan a darme algunos momentos difíciles aquí, después de que termine la caminata realmente tengo que descansar. Incluso duermo con las piernas sobre dos almohadas, pero se desinflan. Parecen una papa ahahahah, casi no me quedan en las zapatillas. Oh, Dios mío, esto es lo que más necesitaba, un par de herramientas rotas ahah.
Entonces trataré de descansar lo mejor que pueda, estoy tratando de ver si puedo romper algunas etapas en dos, para caminar menos y volver a ponerme de pie (¡literalmente!).
Creo que empaqué muchas ropas para esto. Traje tres sudaderas y dos pantalones de gimnasia, por nada. Eso solo hace que mi mochila sea más pesada que nunca después de un tiempo. Pero ahora forma parte del viaje, así que tengo que terminarlo como empecé.
Parece que hay una nueva variante de Corona Virus, espero que me bloqueen la entrada a Portugal cuando regrese ya que vi en mi smartphone que están implementando restricciones nuevamente.
Ahora voy a descansar un poco, para volver a verte mañana :)
¡Mantenerse a salvo!
FRANÇAIS
Salut tout le monde!
Je suis donc déjà à moins de 100km de la destination finale :) du moins c'est ce que dit la pierre ahahah
Grand lever de soleil aujourd'hui, vous devez le vérifier dans les images. Orange classique s'élevant dans les montagnes et éclairant ce côté de la Terre un jour de plus. Vraiment beau!
Journée froide aujourd'hui, et quand je suis arrivé là où je suis en ce moment, le brouillard a envahi la ville.
Pendant la journée, j'ai traversé un petit village qui avait un endroit où l'on vendait des boissons, et j'ai bu un alcool pour la première fois en une semaine. Non pas que je sois vraiment un buveur, toujours uniquement socialement. Mais je voulais essayer une bière ici, et c'était bon.
Mes pieds commencent à me donner des moments difficiles ici, une fois la marche terminée, je dois vraiment me reposer. Je dors même avec mes jambes sur deux oreillers, mais ils se dégonflent. Ils ressemblent à une pomme de terre ahahahah ils ne correspondent presque pas à mes baskets. Oh mon Dieu, c'est ce dont j'avais le plus besoin, une paire d'outils cassés ahah.
Alors je vais essayer de me reposer du mieux que je peux, j'essaye de voir si je peux casser certaines étapes en deux, afin de marcher moins et de me remettre sur pied (littéralement !).
Je pense que j'ai emballé de nombreux vêtements pour cela. J'ai apporté trois survêtements et deux pantalons de sport, pour rien. Cela ne fait qu'alourdir mon sac à dos après un certain temps. Mais maintenant, cela fait partie du voyage, je dois donc le terminer comme j'ai commencé.
Il semble qu'il y ait une nouvelle variante du Corona Virus, j'espère qu'ils bloqueront mon entrée au Portugal à mon retour car j'ai vu sur mon smartphone qu'ils appliquaient à nouveau des restrictions.
Maintenant je vais me reposer un peu, afin de revenir vers vous demain :)
Être prudent!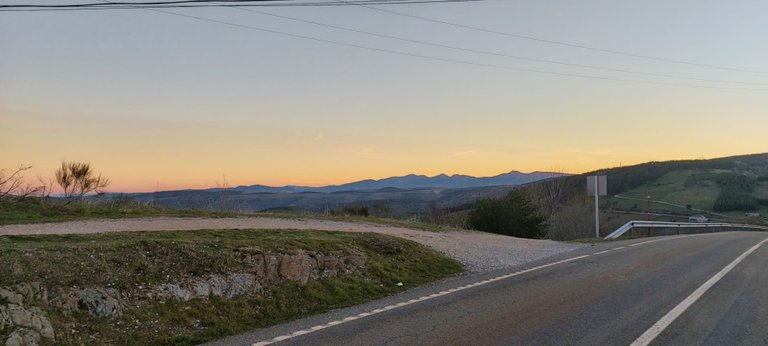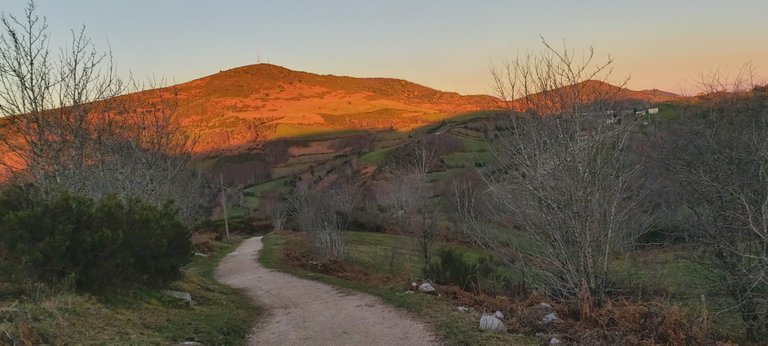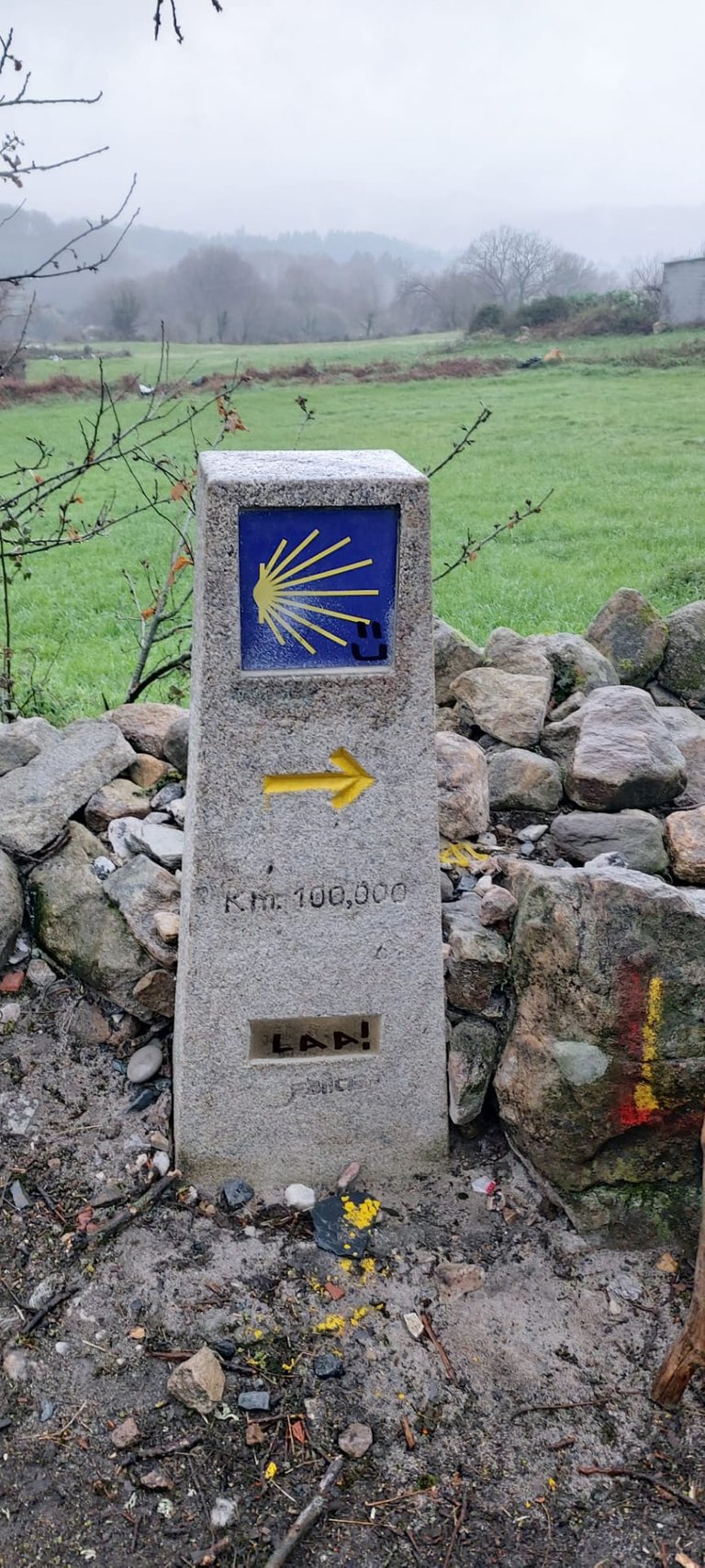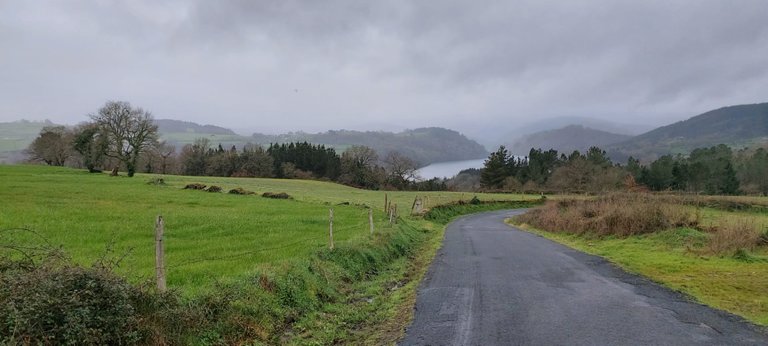 ---
---