Santiago de Compostela Walkthrough - Day 7
Good afternoon everybody :)
I am freezing around here, temperatures go below zero during the night and even during the day the winter is thin that it feels that it is cutting your skin and your hair.
We got to a place that us almost 1.3 km above the ground, and everything was used in order to cover every part of skin possible. Gloves, beanie, pants inside the socks ahahah
Passed through some nice villages today as you can see in the pictures below.
I must be honest right now, I am missing a lot my bed and the warming feeling. Although it has been a great experience, some commodities we start to miss. That and a good meal haha :)
Nonetheless, one more stage closer to Santiago.
2 or 3 days more and I will be crossing the finish line and completing this adventure.
My feet started to hurt a lot by the end of today's walk! I had to stop a lot more than usual, my feet are getting tired and foot blisters appears every day and they are getting bigger.
Moment of the day: we passed through an old lady that offered us pancakes we gladly accepted as they were still warm. When we are about to leave, after an exchange of words with the lady, they started asking us money for the pancakes that we ate ahahahah we felt like tourists being "ripped off" in a foreign town. We gave her some coins that we had, we didn't make no big deal about it :)
These beds have almost no blankets, but since we brought sleeping bags I think it will be enough. But we have to sleep dressed as well, otherwise we wouldn't be able to fight this cold.
The showers only have two temperatures available, extra hot that melts your skin or extra cold that freezes every member of your body ahahahahah this is not easy!
We start to see a lot more people that comes from other parts of Spain, Portugal and France, that start to merge all towards the same destiny. People older than us (I am 32 by the way), and younger than us. Some older people is even in better shape than us, and started from a point way far away from ours.
See you back tomorrow :)
ESPAÑOL
Buenas tardes a todos :)
Estoy helada por aquí, las temperaturas bajan de cero durante la noche e incluso durante el día el invierno es fino que se siente que te corta la piel y el pelo.
Llegamos a un lugar que nos encontramos a casi 1,3 km del suelo, y se utilizó todo para cubrir todas las partes de piel posibles. Guantes, gorro, pantalones dentro de los calcetines ahahah
Pasé por algunos pueblos bonitos hoy como puedes ver en las imágenes a continuación.
Debo ser honesto en este momento, extraño mucho mi cama y la sensación de calor. Aunque ha sido una gran experiencia, algunas comodidades empezamos a echar de menos. Eso y una buena comida jaja :)
Sin embargo, una etapa más más cerca de Santiago.
2 o 3 días más y estaré cruzando la meta y completando esta aventura.
¡Me empezaron a doler mucho los pies al final de la caminata de hoy! Tuve que parar mucho más de lo habitual, mis pies se cansan y aparecen ampollas todos los días y se hacen más grandes.
Momento del día: pasamos por una anciana que nos ofreció panqueques que aceptamos con mucho gusto ya que aún estaban calientes. Cuando estábamos a punto de irnos, después de un intercambio de palabras con la señora, empezaron a pedirnos dinero por los panqueques que comimos ahahahah nos sentimos como turistas siendo "estafados" en un pueblo extranjero. Le dimos algunas monedas que teníamos, no le dimos mucha importancia :)
Estas camas casi no tienen mantas, pero como trajimos sacos de dormir creo que será suficiente. Pero también tenemos que dormir vestidos, de lo contrario no podríamos combatir este resfriado.
Las duchas solo tienen dos temperaturas disponibles, extra caliente que derrite tu piel o extra fría que congela cada miembro de tu cuerpo ahahahahah ¡esto no es fácil!
Empezamos a ver mucha más gente que viene de otras partes de España, Portugal y Francia, que empiezan a fusionarse todos hacia un mismo destino. Personas mayores que nosotros (tengo 32 por cierto) y más jóvenes que nosotros. Algunas personas mayores están incluso en mejor forma que nosotros y comenzaron desde un punto muy lejos del nuestro.
Nos vemos mañana :)
FRANÇAIS
Bonne après-midi tout le monde :)
Je gèle par ici, les températures descendent en dessous de zéro pendant la nuit et même pendant la journée l'hiver est maigre qu'on a l'impression qu'il coupe votre peau et vos cheveux.
Nous sommes arrivés à un endroit à presque 1,3 km au-dessus du sol, et tout a été utilisé pour couvrir toutes les parties de peau possibles. Gants, bonnet, pantalon à l'intérieur des chaussettes ahahah
Passé par quelques beaux villages aujourd'hui comme vous pouvez le voir sur les photos ci-dessous.
Je dois être honnête en ce moment, mon lit et la sensation de chaleur me manquent beaucoup. Bien que cela ait été une expérience formidable, certains produits nous manquent. Ça et un bon repas haha ​​:)
Néanmoins, une étape de plus vers Santiago.
Encore 2 ou 3 jours et je vais franchir la ligne d'arrivée et terminer cette aventure.
Mes pieds ont commencé à me faire très mal à la fin de la marche d'aujourd'hui ! J'ai dû m'arrêter beaucoup plus que d'habitude, mes pieds se fatiguent et des ampoules aux pieds apparaissent tous les jours et elles grossissent.
Moment de la journée : nous croisons une vieille dame qui nous propose des crêpes que nous acceptons volontiers car elles sont encore tièdes. Quand nous sommes sur le point de partir, après un échange de mots avec la dame, ils ont commencé à nous demander de l'argent pour les crêpes que nous avons mangées ahahahah nous nous sommes sentis comme des touristes "arnaqués" dans une ville étrangère. Nous lui avons donné quelques pièces que nous avions, nous n'en avons pas fait grand-chose :)
Ces lits n'ont presque pas de couvertures, mais comme nous avons apporté des sacs de couchage, je pense que ce sera suffisant. Mais nous devons aussi dormir habillés, sinon nous ne serions pas capables de combattre ce froid.
Les douches n'ont que deux températures disponibles, extra chaude qui fait fondre votre peau ou extra froide qui gèle chaque membre de votre corps ahahahahah ce n'est pas facile !
Nous commençons à voir beaucoup plus de gens qui viennent d'autres régions d'Espagne, du Portugal et de France, qui commencent à fusionner tous vers le même destin. Des gens plus âgés que nous (j'ai 32 ans d'ailleurs), et plus jeunes que nous. Certaines personnes âgées sont même en meilleure forme que nous et ont commencé à partir d'un point très éloigné du nôtre.
A demain :)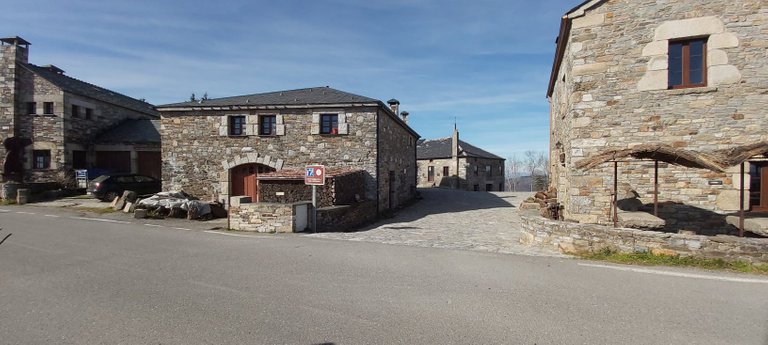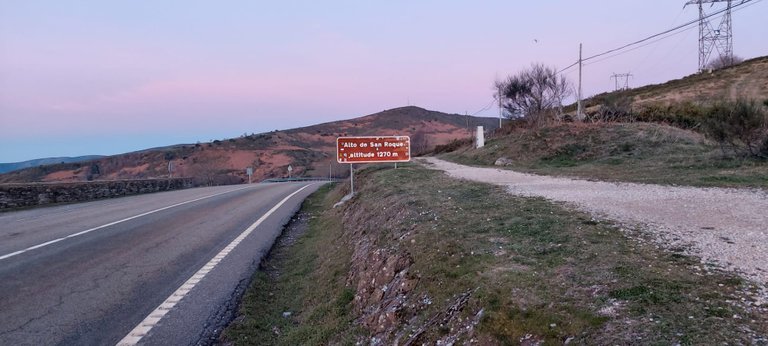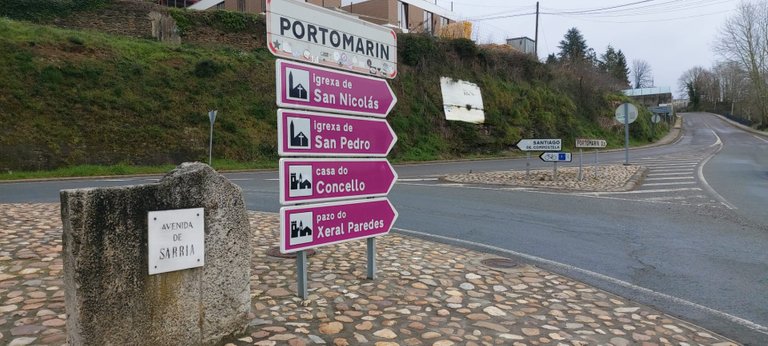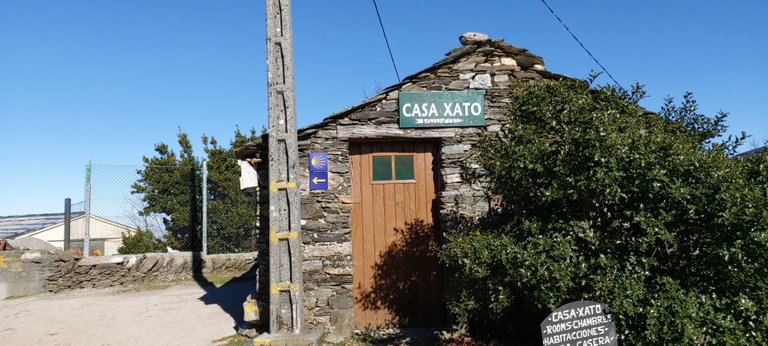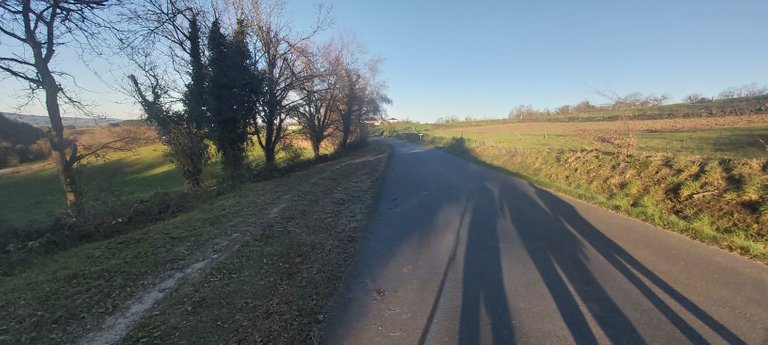 ---
---