Santiago de Compostela Walkthrough - Day 9

Good evening Hive community :)
The day before the end! And what a journey!
Now the paths are almost all between little villages until the city of Santiago de Compostela, and today was the last day crossing fields and enjoying the Mother Nature.
I will be missing this peace a lot. During the day I don't really touch the cellphone, I only do it when I arrive to the place where I will be sleeping.
When we arrived to find a place to sleep, we went to the public one since they are cheaper. When we got there, the person at the desk told us that they were cleaning the shower zone because of the legionella 😳 We just turned around in order to find a "healthier" place to stay!
Now we are at a place where there is almost 60 people here sleeping, kind of scary since the covid situation. But so far, everybody seems to be doing the things correctly, everybody using mask, etc.
We are going to wake up around 5am since we are with our feet like they were cracked, so we know that we will take more time than expected tomorrow to arrive to Santiago.
Today's day was hard, 28km and a lot of uphills that didn't seem to end! When we arrived, we didn't believe it ahahah
The views were great though, and we stopped a lot of times in order to rest and to enjoy one last time the things that we will miss the most.
Tomorrow it is 23km more and we really want to get there.
We left a car there so we could come back faster to Portugal. We went by car to Santiago in the first place, we left it there and we caught a bus to the first stage of the "walk".
We don't even know if we will have lunch still here in Spain or if only in Portugal. But one thing we know for sure, we will be almost dead and in need of a good bed for a week ahahahahahah
See you tomorrow Hive community, I will keep you posted :)
ESPAÑOL
Buenas noches, comunidad Hive :)
¡El día antes del final! ¡Y qué viaje!
Ahora los caminos son casi todos entre caseríos hasta la ciudad de Santiago de Compostela, y hoy ha sido el último día atravesando campos y disfrutando de la Madre Naturaleza.
Extrañaré mucho esta paz. Durante el día realmente no toco el celular, solo lo hago cuando llego al lugar donde estaré durmiendo.
Cuando llegamos a buscar un lugar para dormir, nos dirigimos al público ya que son más económicos. Cuando llegamos, la persona de recepción nos dijo que estaban limpiando la zona de la ducha debido a la legionella 😳 ¡Nos dimos la vuelta para encontrar un lugar "más saludable" para quedarnos!
Ahora estamos en un lugar donde hay casi 60 personas durmiendo aquí, un poco aterrador desde la situación del covid. Pero hasta ahora, todo el mundo parece estar haciendo las cosas correctamente, todo el mundo usa máscara, etc.
Nos vamos a despertar alrededor de las 5 de la mañana ya que estamos con los pies como quebrados, así que sabemos que mañana tardaremos más de lo esperado en llegar a Santiago.
¡El día de hoy ha sido duro, 28km y muchas subidas que no parecían acabar! Cuando llegamos no lo creíamos ahahah
Sin embargo, las vistas eran estupendas y paramos muchas veces para descansar y disfrutar por última vez de las cosas que más echaremos de menos.
Mañana son 23 km más y tenemos muchas ganas de llegar allí.
Dejamos un coche allí para poder regresar más rápido a Portugal. Fuimos en carro a Santiago en primer lugar, lo dejamos ahí y tomamos un bus hasta la primera etapa de la "caminata".
Ni siquiera sabemos si almorzaremos todavía aquí en España o si solo en Portugal. Pero una cosa sabemos con certeza, estaremos casi muertos y necesitaremos una buena cama durante una semana ahahahahahah
Nos vemos mañana, comunidad Hive, los mantendré informados :)
FRANÇAIS
Bonsoir communauté Hive :)
La veille de la fin ! Et quel voyage !
Maintenant, les chemins sont presque tous entre de petits villages jusqu'à la ville de Saint-Jacques-de-Compostelle, et aujourd'hui était le dernier jour pour traverser les champs et profiter de la nature.
Cette paix va beaucoup me manquer. Pendant la journée, je ne touche pas vraiment au téléphone portable, je ne le fais que lorsque j'arrive à l'endroit où je vais dormir.
Quand nous sommes arrivés pour trouver un endroit où dormir, nous sommes allés au public car ils sont moins chers. Quand nous sommes arrivés, la personne à la réception nous a dit qu'elle nettoyait la zone de douche à cause de la légionelle 😳
Maintenant, nous sommes dans un endroit où près de 60 personnes dorment ici, un peu effrayant depuis la situation de covid. Mais jusqu'à présent, tout le monde semble faire les choses correctement, tout le monde utilise un masque, etc.
Nous allons nous réveiller vers 5h du matin puisque nous sommes avec les pieds comme s'ils étaient fêlés, donc nous savons que nous mettrons plus de temps que prévu demain pour arriver à Santiago.
La journée d'aujourd'hui a été dure, 28km et beaucoup de montées qui ne semblaient pas finir ! Quand nous sommes arrivés, nous n'y croyions pas ahahah
La vue était magnifique et nous nous sommes arrêtés plusieurs fois pour nous reposer et profiter une dernière fois des choses qui nous manqueront le plus.
Demain c'est 23km de plus et on a vraiment envie d'y arriver.
Nous y avons laissé une voiture pour pouvoir revenir plus rapidement au Portugal. Nous sommes allés en voiture à Santiago en premier lieu, nous l'avons laissé là-bas et nous avons pris un bus pour la première étape de la "marche".
Nous ne savons même pas si nous déjeunerons encore ici en Espagne ou si seulement au Portugal. Mais une chose est sûre, nous serons presque morts et nous aurons besoin d'un bon lit pendant une semaine ahahahahahah
A demain communauté Hive, je vous tiens au courant :)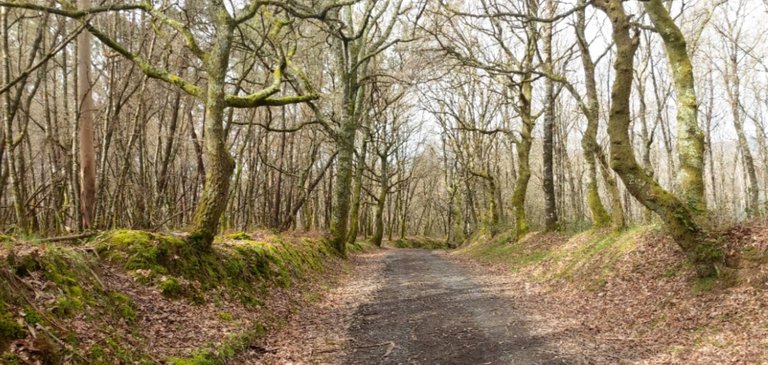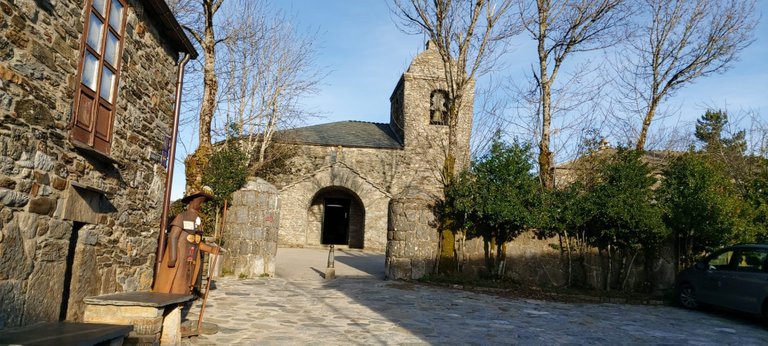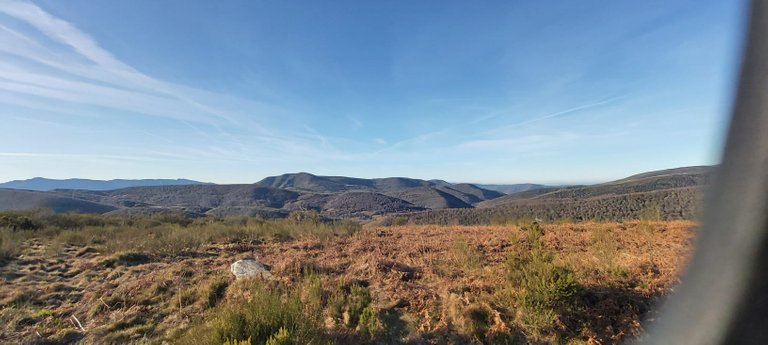 ---
---