Contest 83 - Reflection in the water
It was very hot. It had rained the night before and there was a puddle of water struggling not to evaporate in the hot sun.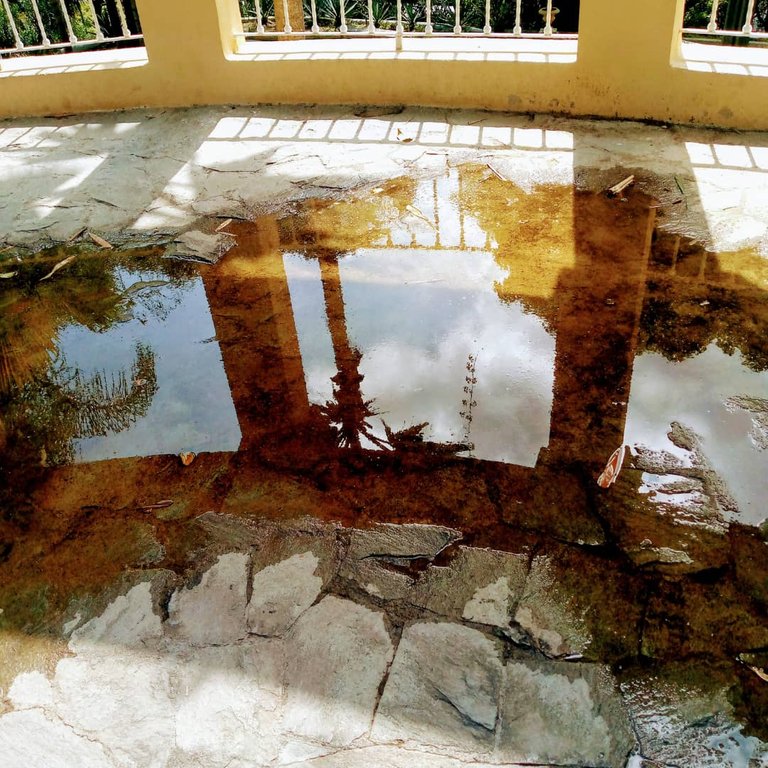 I felt myself slowly melting into a drowsiness that invited me to sleep. To close my eyes under the nearest tree and imagine the freshness of a shower.
I'd better go home and take a well-deserved shower under the cold water, I thought and as I headed for the stairs I saw that nice ochre-colored puddle that reflected the column and one or another tree.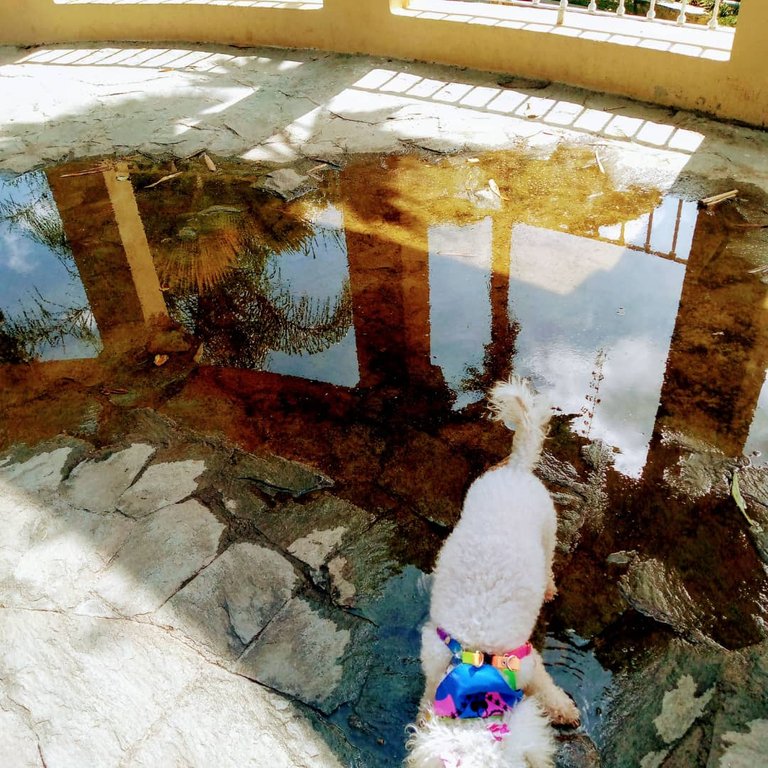 As a good hunter I couldn't help but catch the moment. Actually there were two moments, in the first one my pet ran across.
I used the free version of Deepl.com as a translator.
---
---