Električková lúka

Tipli by ste si, že tadiaľto premáva obojsmerne električka?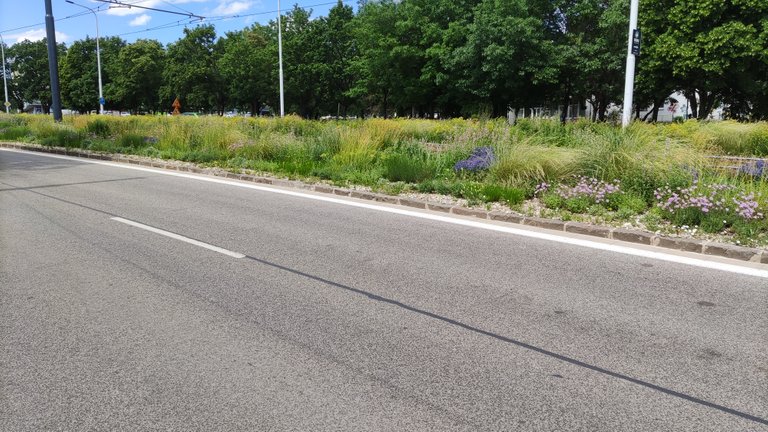 Asi pred 1.5 rokom bola zrekonštruovaná električková trať prechádzajúca Bratislavskou mestskou časťou Karlova Ves, od Starého Mesta až po Dúbravku. Podobné rekonštrukcie v réžii verejnej správy dopadajú spravidla nevalne. Často sa zdá, akoby sa výdobytky a štandardy aktuálneho storočia ešte k dizajnérom verejného priestoru akosi nedostali. V tomto prípade to ale neplatí. Klasické koľajisko, ktorého pôvodná podoba je na obrázku nižšie, tu bolo nahradené koľajiskom zeleným, navyše obklopeným pásmi lúčnych kvetov.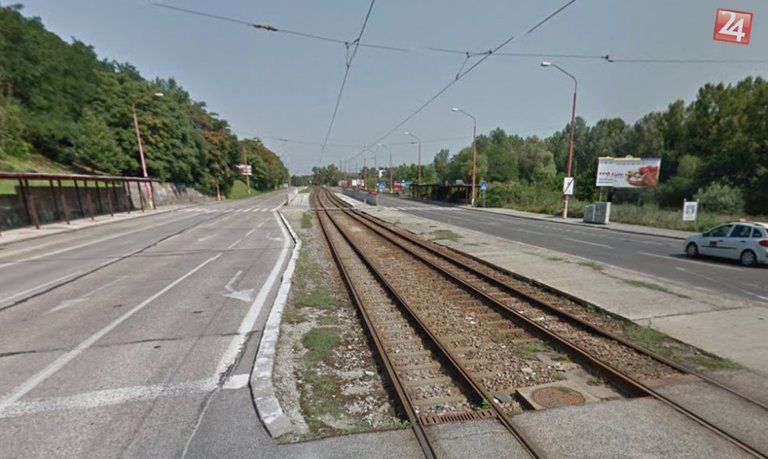 Zdroj: bratislava24.sk
Koľaje sú teraz zasadené do machového porastu (neviem presne čo to je zač, ale vraj je odolnejší voči suchu ako tráva), ktorý teraz tiež kvitne. Pri dĺžke trate cca 6 km to prináša desiatky tisíc metrov štvorcových zelenej plochy, ktorá by inak bola vysypaná kamením a pokrytá betónovými trámami držiacimi koľajnice. Aj keď je ten mach teraz miestami viac hnedý ako zelený, stále to vyzerá lepšie ako kamene a betón. Možno to tak má byť... neviem. Ak by bolo treba, tráva sa tam dá každopádne vysiať hocikedy. Škoda, že takto nevyzerajú všetky električkové trate. V kombinácii s okrajovým pásom lúčnych kvetov, ktorý je rajom pre včely a ďalšie opeľovače, to je totiž nie len esteticky, ale aj enviromentálne a ekologicky podstatne lepšie riešenie. Veď posúďte sami...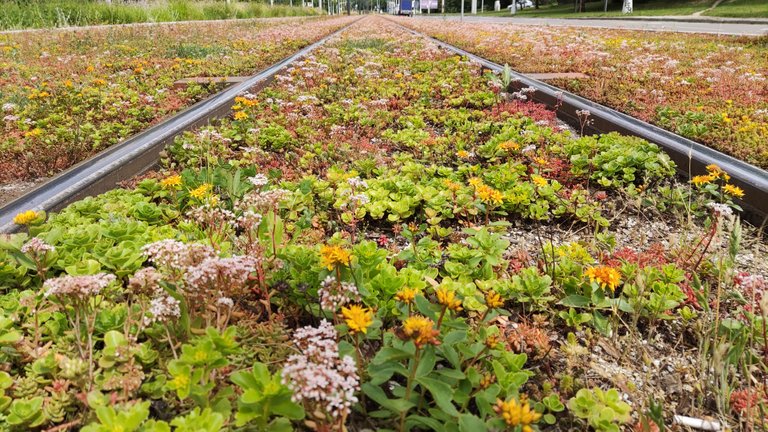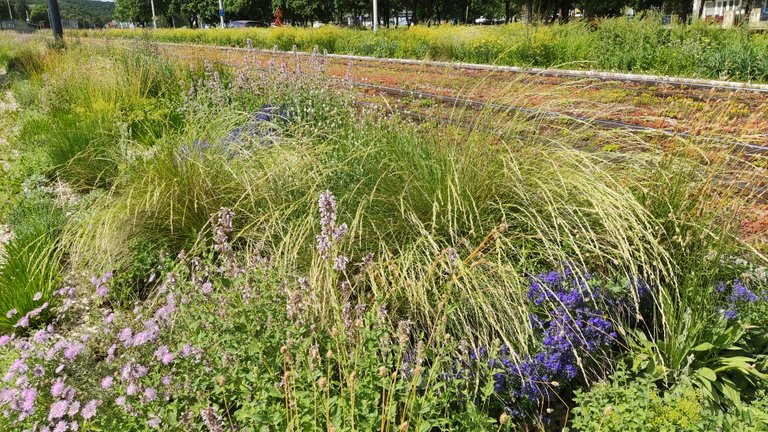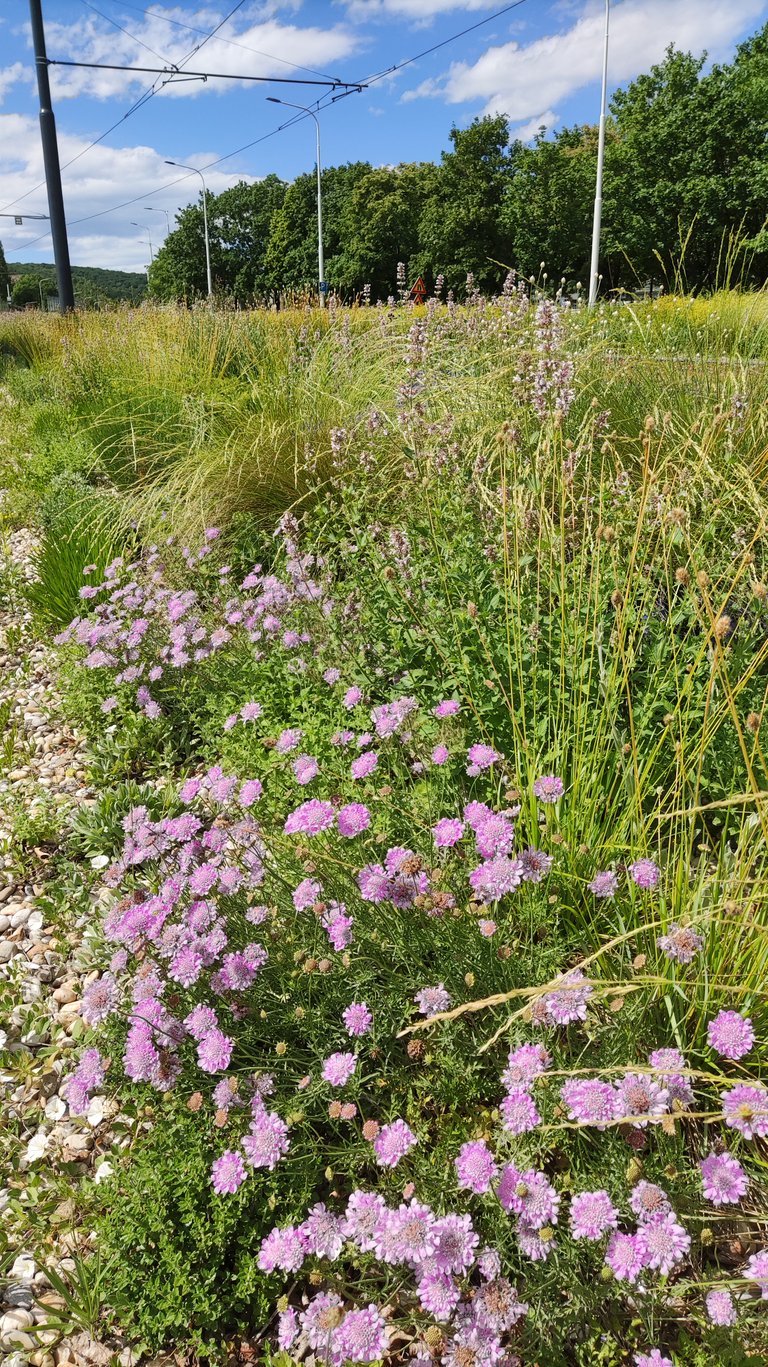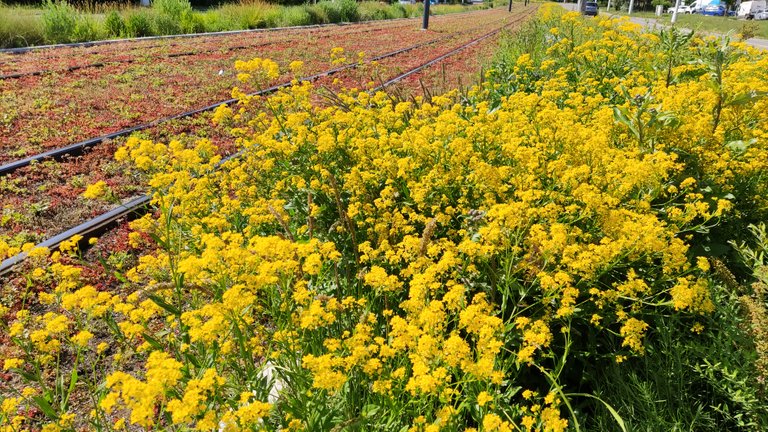 ---
---