HIVE 1350 Powering Up & HIVE Goal 5K Achievement
Hello friends.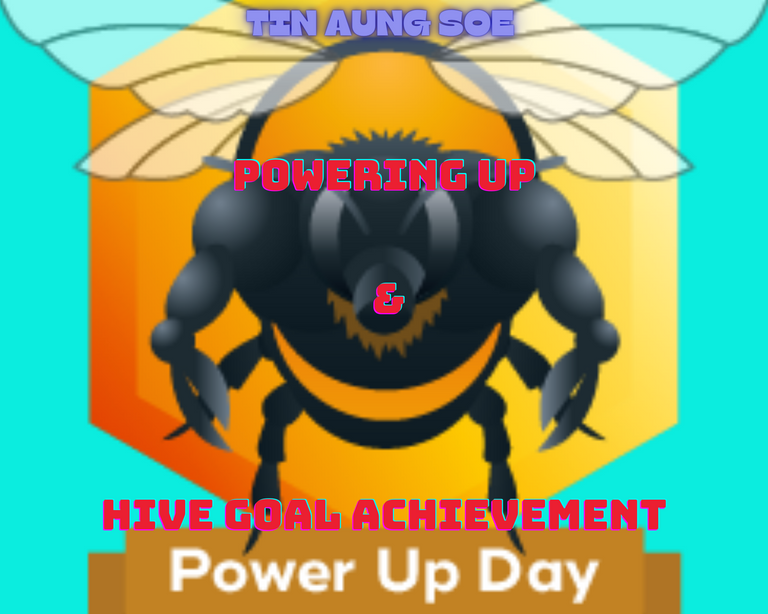 Today, December 1, is the last HIVE Power Up Day for 2022.
So I decided to participate HPUD today.
Today's HIVE Powering Up is also working to achieve my HIVE Goal set in 2021.
I powered up the HIVE 1350 this afternoon.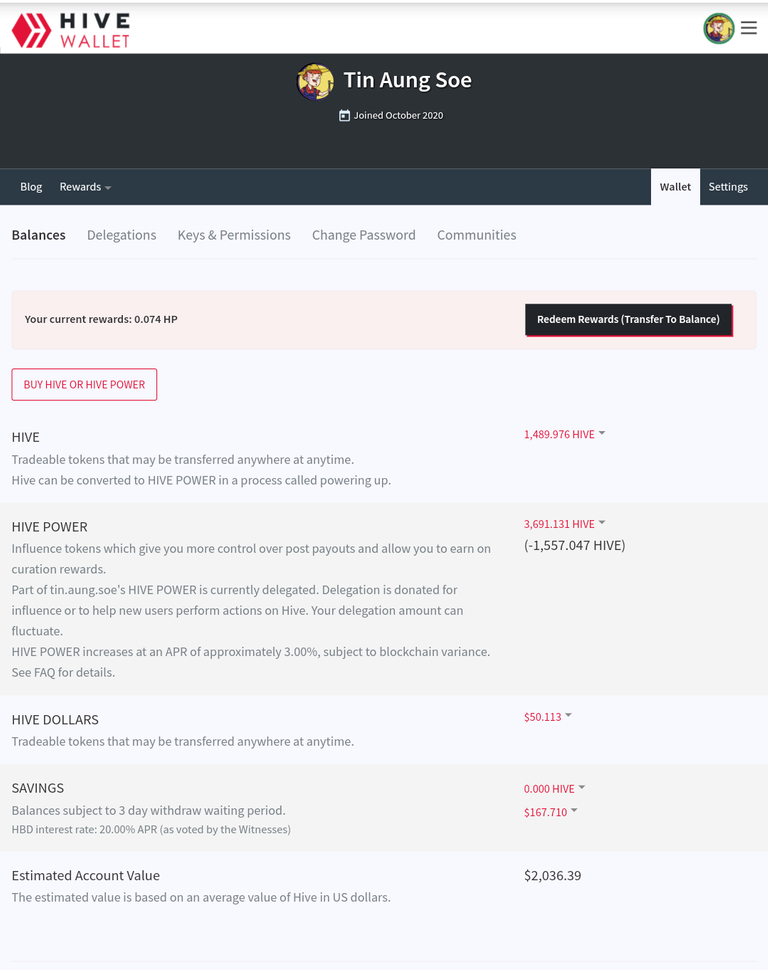 Before powering up today, I had HIVE Power 3691.131 in my Hive Wallet.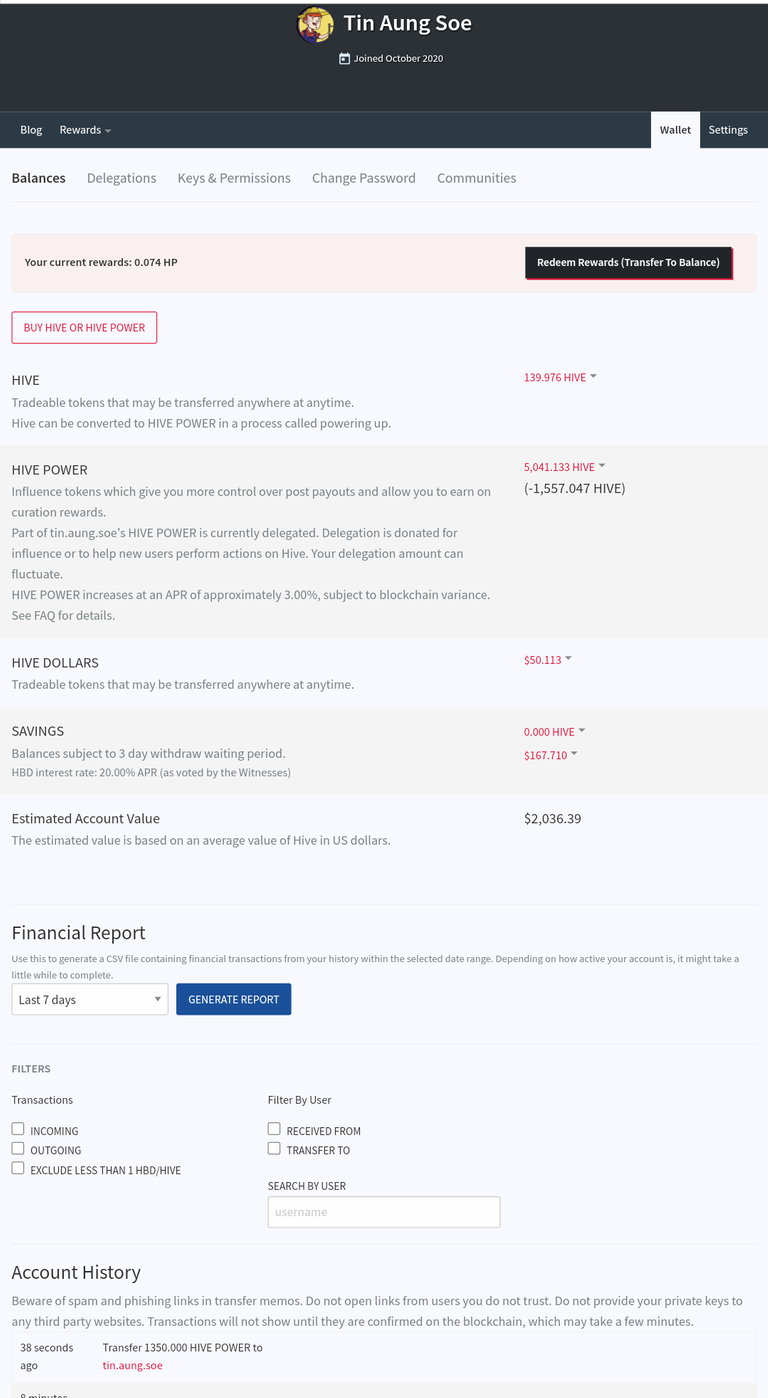 After I did HIVE 1350 Powering Up, I have HIVE Power 5041.133.
So my 2021 Goal Setting HIVE Power 5000 is now complete.
My HP 5000 Goal Setting was not achieved by the specified time, but I am sharing that I have achieved the HP 5000 Goal.
This is only a matter of success if we are persistent.
Do you do goal setting?
Tin Aung Soe
[Burmese]
မင်္ဂလာပါ မိတ်ဆွေတို့ရေ။
ဒီနေ့ December 1 ရက်နေ့ကတော့ 2022 ခုနှစ်အတွက် နောက်ဆုံး HIVE Power Up Day ဖြစ်ပါတယ်။
သို့ဖြစ်၍ ယနေ့ HPUD မှာ ပါဝင်ရန် ကျွန်တော် ဆုံးဖြတ်လိုက်သည်။
ယနေ့ HIVE Powering Up သည် ကျွန်တော်၏ 2021 ခုနှစ်က ချမှတ်ခဲ့ HIVE Goal ပြည့်မြောက် အောင်မြင်ရန် လုပ်ဆောင်ခြင်းလည်း ဖြစ်ပါသည်။
ကျွန်တော်သည် ယနေ့ နေ့လည်၌ HIVE 1350 ကို Power Up ခဲ့ပါသည်။
ယနေ့ Powering Up မပြုလုပ်ခင် ကျွန်တော်၏ Hive Wallet ၌ HIVE Power 3691.131 ရှိခဲ့ပါသည်။
ကျွန်တော် HIVE 1350 Powering Up ပြုလုပ်ပြီးမှာတော့ HIVE Power 5041.133 ရှိနေပါပြီ။
သို့ဖြစ်၍ ကျွန်တော်၏ 2021 ခုနှစ်က Goal Setting HIVE Power 5000 သည် ယခုအခါ ပြည့်မြောက်သွားပြီ ဖြစ်ပါသည်။
ကျွန်တော်၏ HP 5000 Goal Setting သည် သတ်မှတ်ထားသော အချိန်၌ မပြည့်မြောက်ခဲ့သော်လည်း ကျွန်တော်သည် HP 5000 Goal ကိုတော့ အောင်မြင်အောင် လုပ်ဆောင်နိုင်ခဲ့ပါပြီ ဆိုတဲ့အကြောင်း မျှဝေပေးလိုက်ပါတယ်။
ဤသည်မှာ ဇွဲရှိလျှင် အောင်မြင်သည် ဆိုသည့် အကြောင်းအရာသာ ဖြစ်ပါတော့သည်။
သင်ရော Goal Setting ချမှတ် လုပ်ဆောင်ပါသလား။
တင်အောင်စိုး
---
---