Home-made Fried Gourd
Hello friends.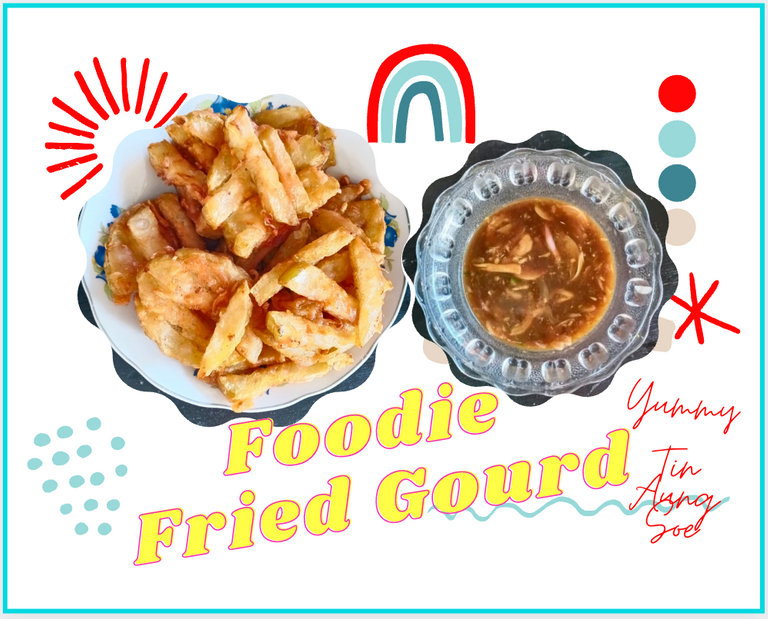 Today, I will share about eating Fried Gourd.
I'm back home now.
With a full family in my parents' home, we make home-cooked meals.
For today, fried gourd.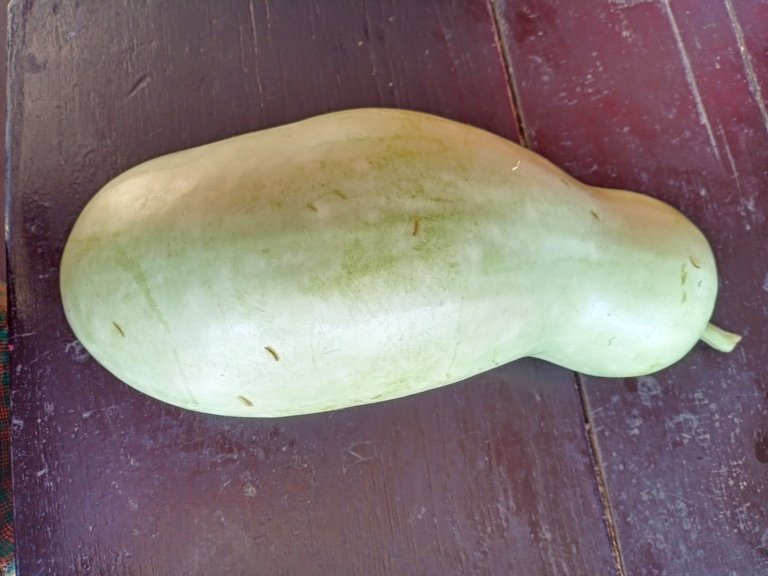 The guord was picked from the gourd plant grown in the house-yard.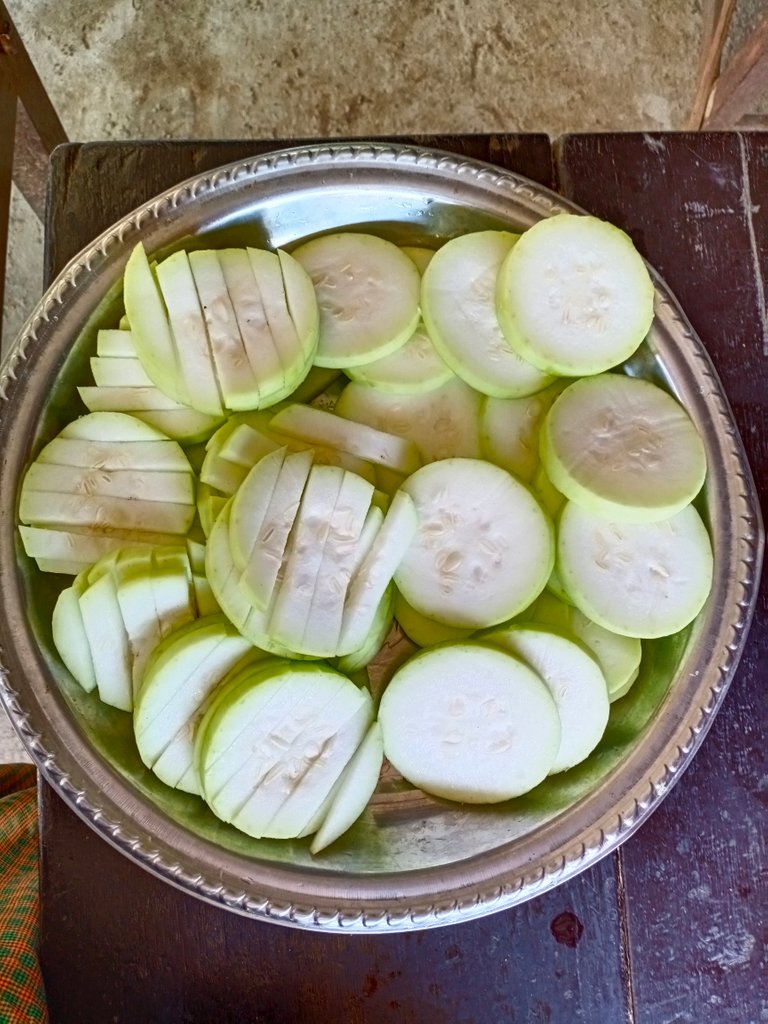 The skin of the gourd is scraped off with a knife and cut as shown.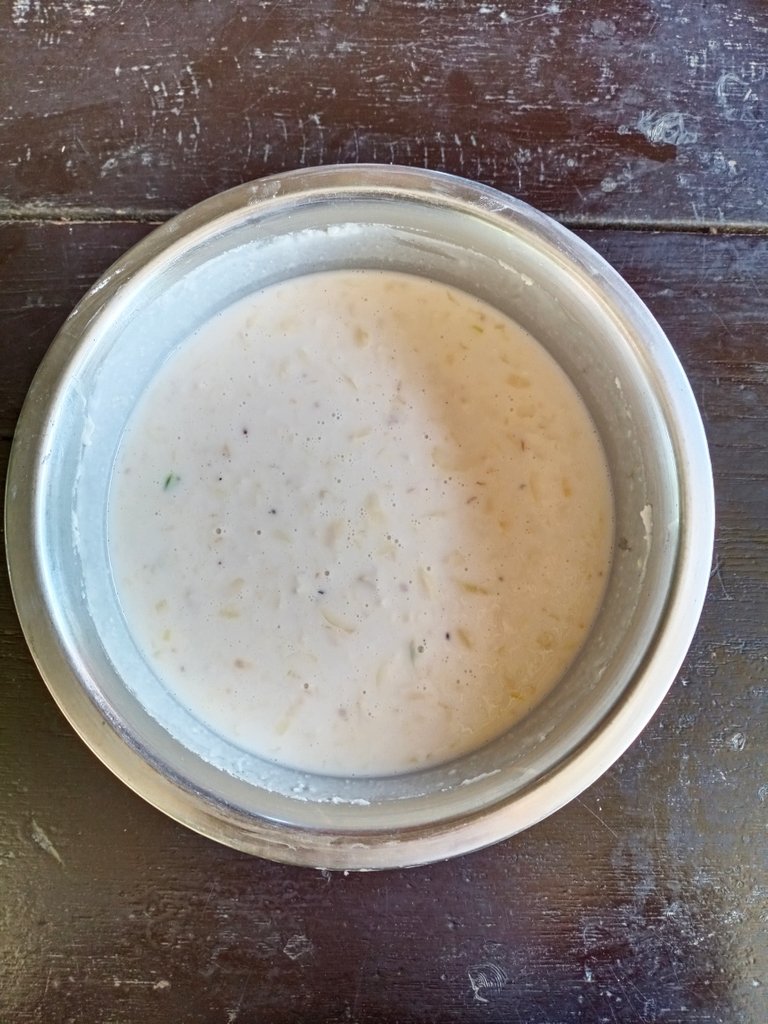 This is the Rice Powder Paste.
This pastes are mixed with rice flour, Salt, garlic, ginger and water.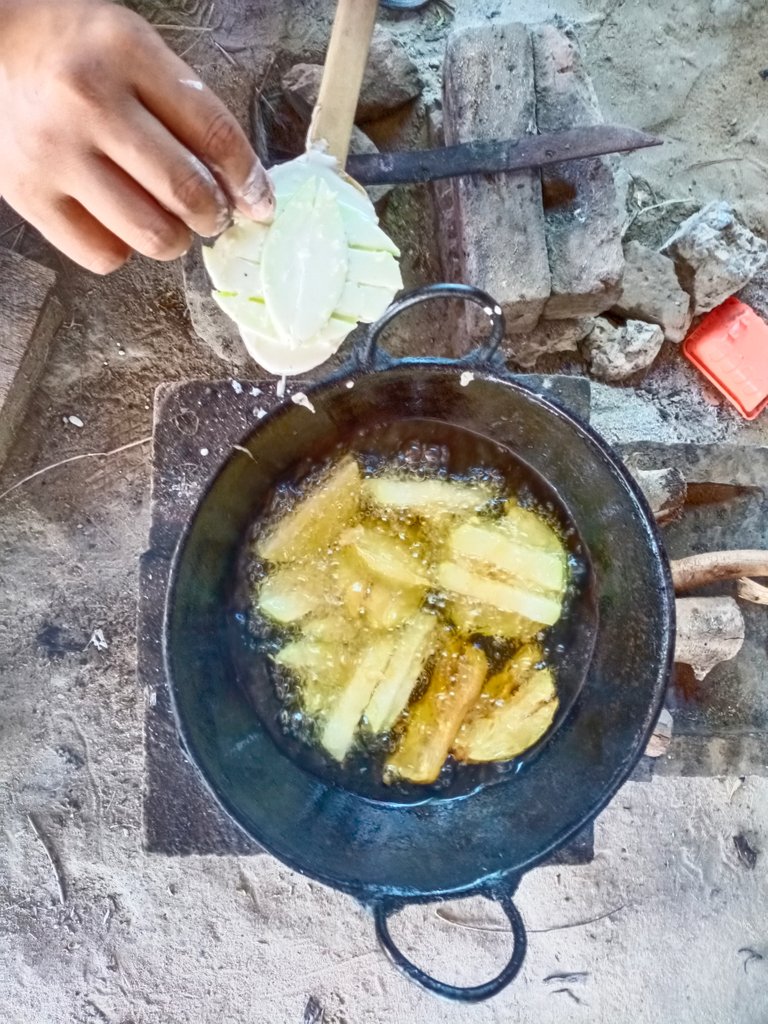 Then, I welter the sliced gourd with rice paste and fried them in oil.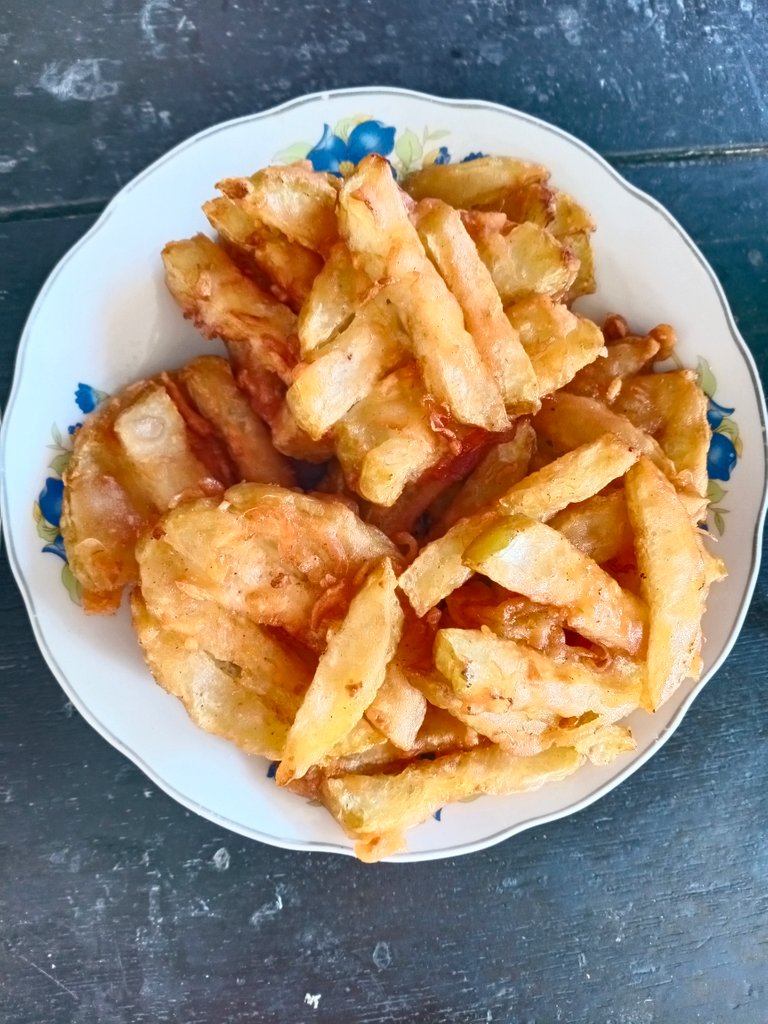 Then, we can eat fried gourd.
It is eaten with Tamarind fruit sauces to make it more palatable when eating fried gourd.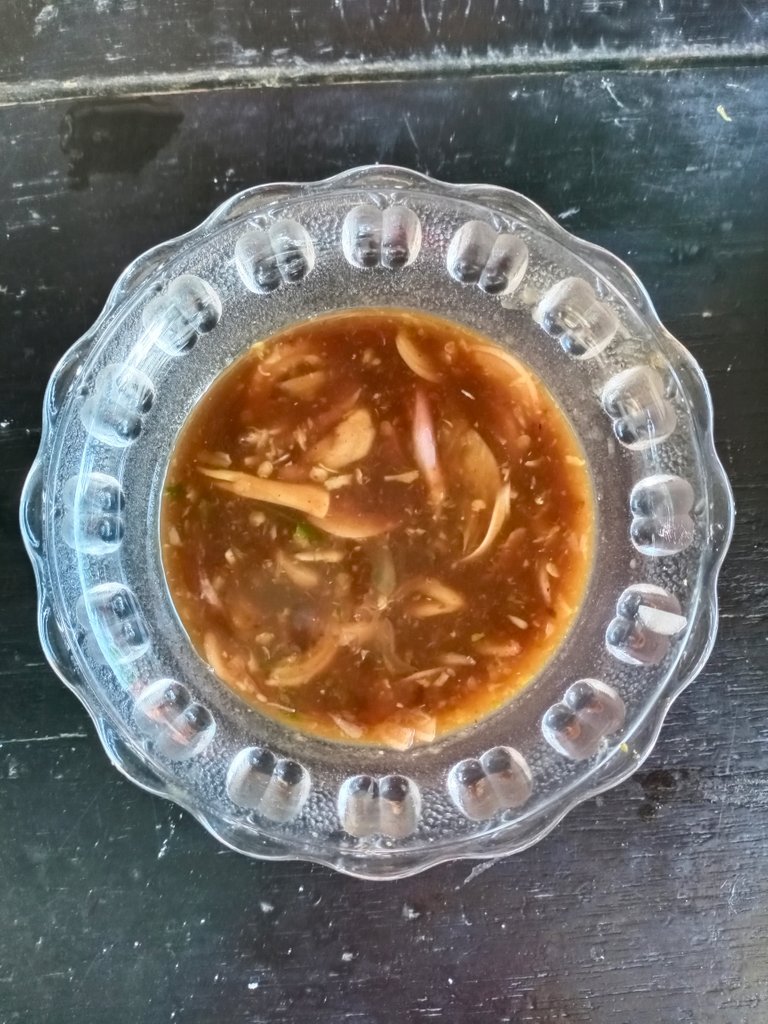 It is mixed with Tamarind fruit, salt, onion, water and green pepper.
Now, we have a delicious fried gourd.
Food is good for people, isn't it?
Thank you for everything.
Tin Aung Soe
[Burmese]
မင်္ဂလာပါ မိတ်ဆွေတို့ရေ။
ဒီနေ့တော့ ဘူးသီးကြော် စားခဲ့တဲ့ အကြောင်း မျှဝေပေးပါမယ်။
ကျွန်တော်က ယခုတော့ မိဘအိမ် ပြန်ရောက်နေတာပါ။
မိဘအိမ်မှာ မိသားစု စုံလင်စွာ ရှိနေကြတော့ အိမ်မှာ လုပ်စားလို့ရတဲ့ အစားအစာတွေ လုပ်စားဖြစ်ကြပါတယ်။
ဒီနေ့အတွက်တော့ ဘူးသီးကြော် ပေါ့။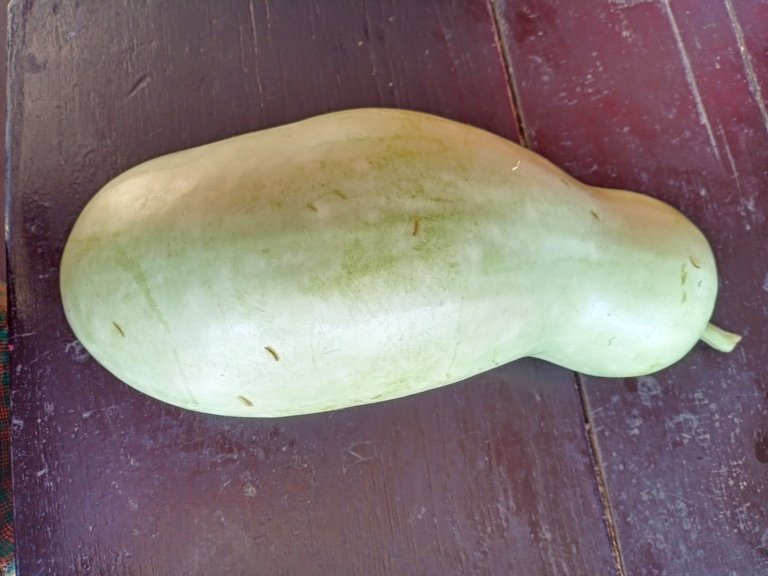 ဘူးသီး ကလည်း အိမ်ခြံထဲမှာ စိုက်ပျိုးထားတဲ့ ဘူးပင် က ခူးယူထားတာပါ။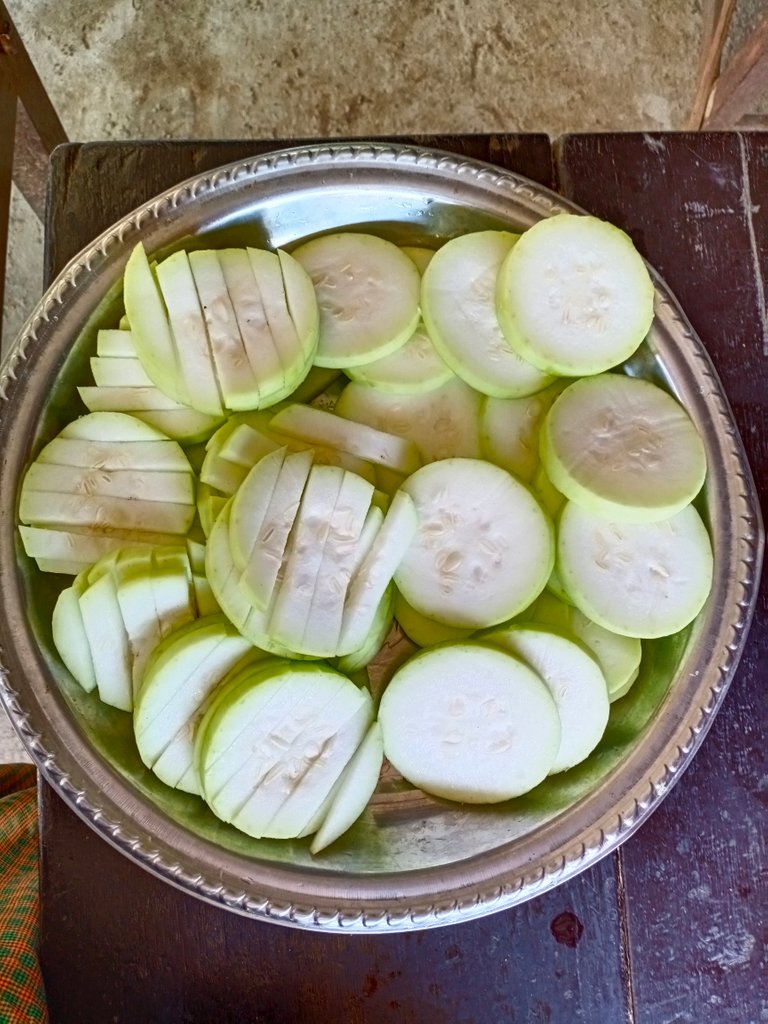 ဘူးသီး ၏ အခွံကို ဓားမ ဖြင့် ခြစ်ပစ်ပြီး ပုံပါအတိုင်း လှီးထားပါတယ်။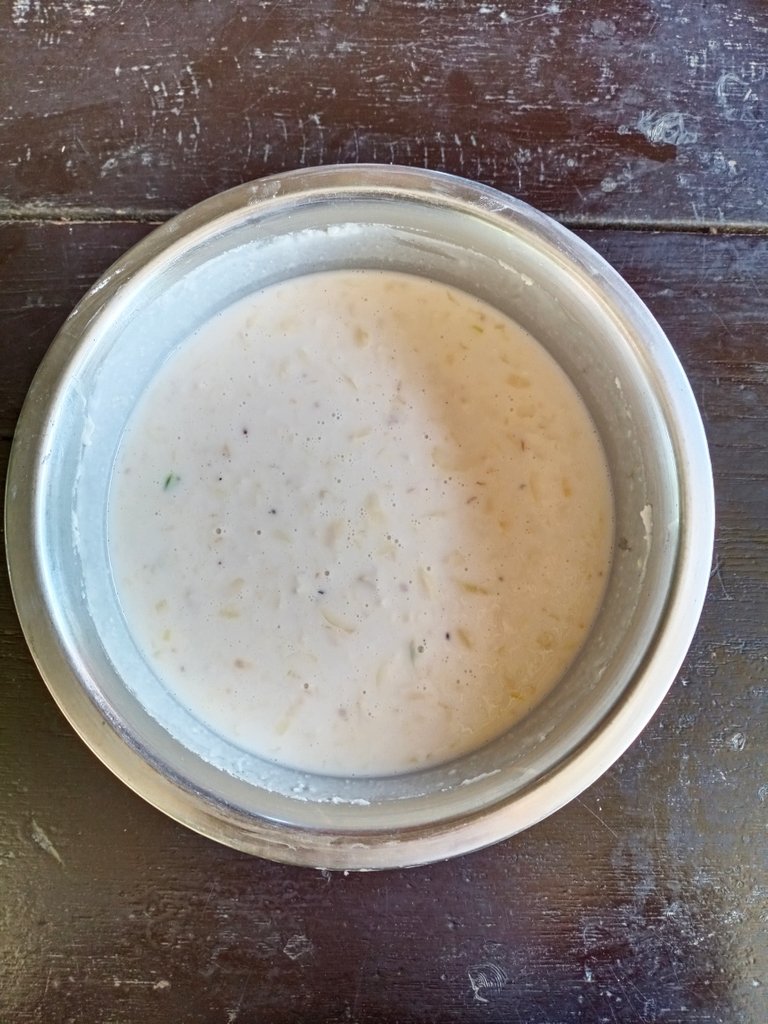 ဒါကတော့ မုန့်အနှစ် ပါ။
မုန့်အနှစ် ကို ဆန်မှုန့်၊ ဆား၊ ကြက်သွန်ဖြူ၊ ဂျင်း နှင့် ရေ စသည်တို့ဖြင့် ရောနှောထားပါတယ်။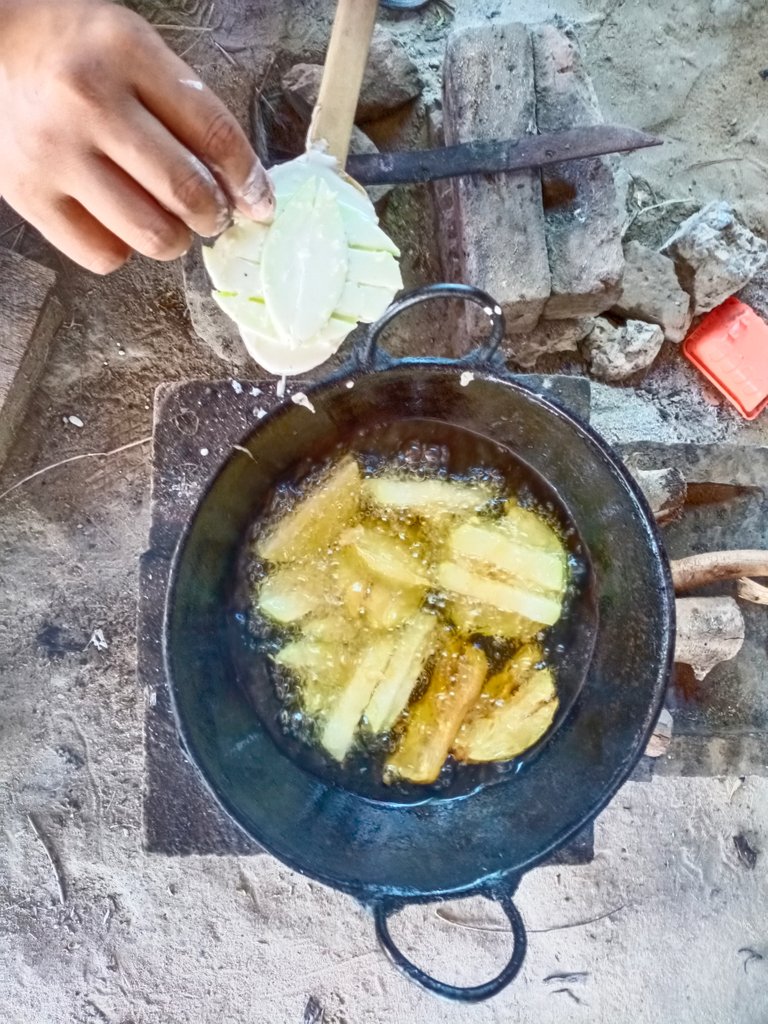 ထို့နောက်တော့ ဓားဖြင့် လှီးခြမ်းထားသော ဘူးသီး အမြှောင်းများကို မုန့်အနှစ် ဖြင့် သုပ်လိမ်းကာ ဆီ ဖြင့် ကြော်ပါတယ်။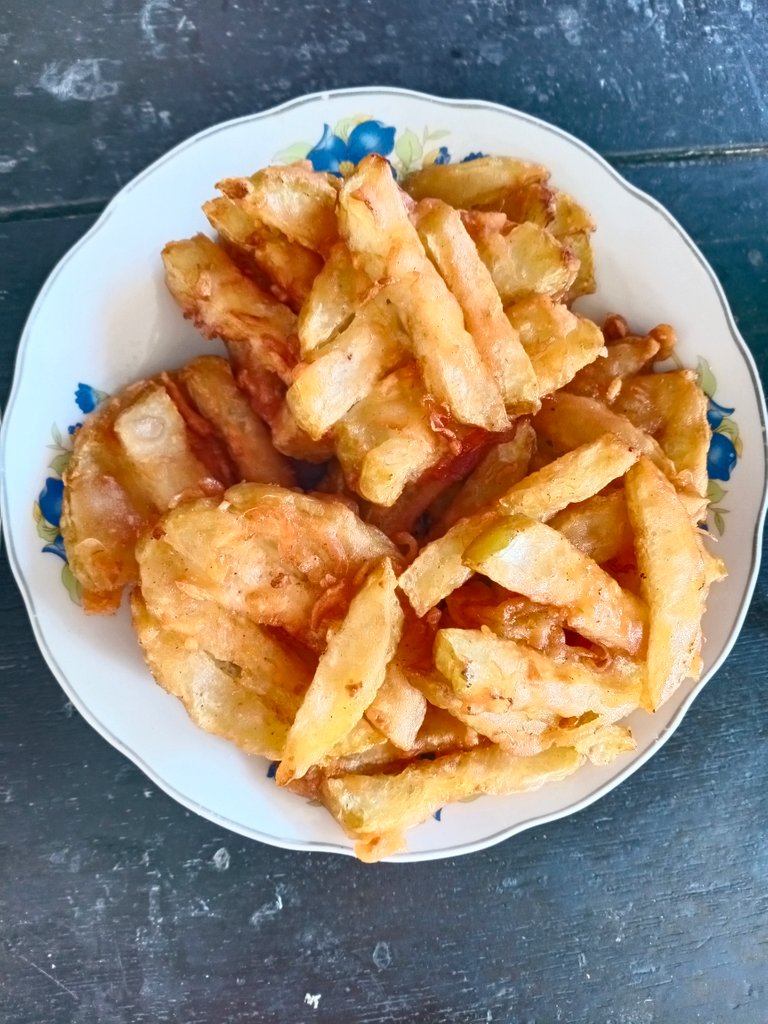 ထိုနောက်တော့ ဘူးသီးကြော် ကို စားလို့ရပါပြီ။
ဘူးသီးကြော် စားရာ၌ အရာသာ ပိုမိုကောင်းမွန်ရန် အချဉ်ရည် ဖြင့် သုပ်လူးကာ စားကြပါတယ်။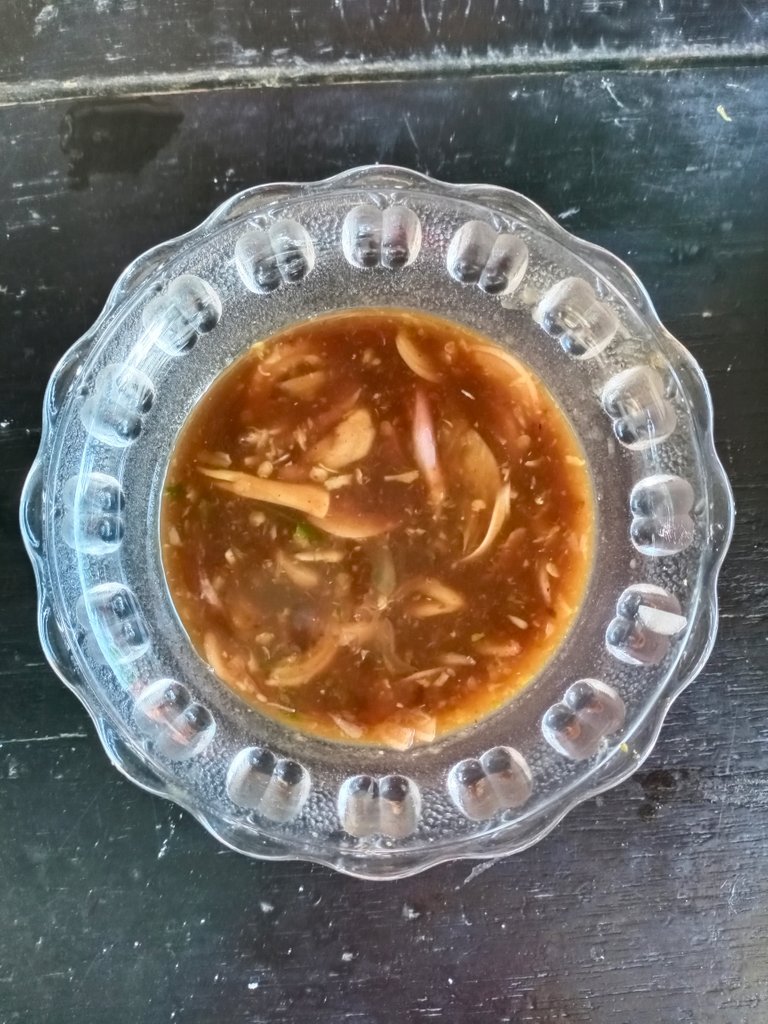 အချဉ်ရည် ကို ရေ ၊ မန်ကျည်းသီးမှည့်အနှစ်၊ ဆား၊ ကြက်သွန်နီ နှင့် ငရုတ်သီးစိမ်း တို့ဖြင့် ရောစပ်ဖျော်ထားတာပါ။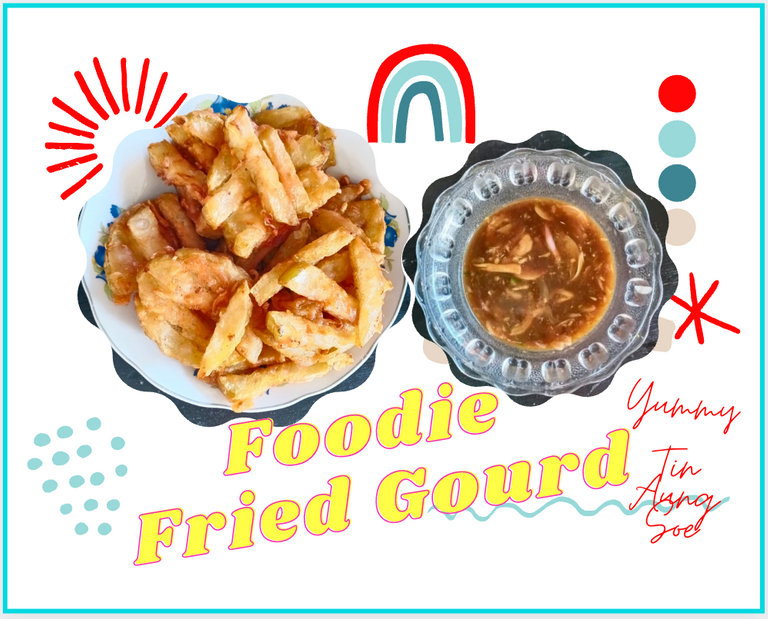 ကဲ အရသာရှိသော ဘူးသီးကြော် စားကြပြီဗျာ။
အစားအစာ က လူနဲ့ တည့်တယ် မဟုတ်လား။
အရာအားလုံး အတွက် ကျေးဇူးတင်ပါသည်။
တင်အောင်စိုး
---
---