Mala Steamed Fish or The Entire Fish Soup
Hello friends.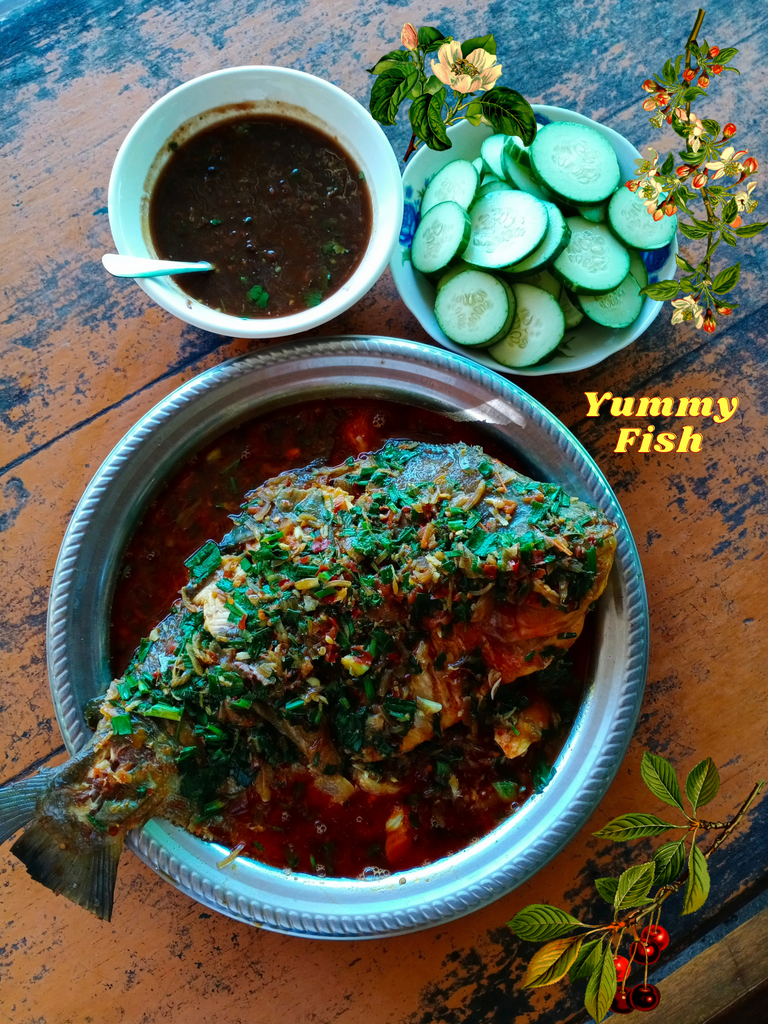 I bought a fresh fish yesterday.
So, I decided to cook Mala Steamed Fish.
It is called Mala Steamed Fish, but it is more accurate to say that it is the entire fish soup.
The ingredients in this fish dish are as follows.
Big entire fish,
Tomatoes,
Onions,
Onion buds,
Garlic,
Ginger,
Turmeric powder,
Coriander,
Chilli,
Salt,
Sugar,
Oil,
Tamarind,
Cucumber and
Water
First, the fish is dissected and washed with water.
Then, I grate the fish with a knife and It is rubbed with turmeric powder.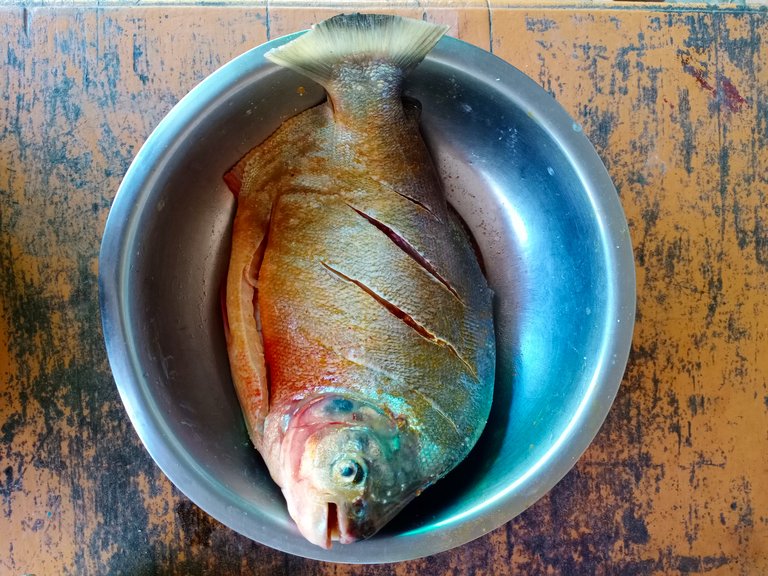 Ginger, garlic, Coriander and green chillies are added to the fish's stomach.
Then, cut the tomatoes and onions into slices with a knife. And I fried these tomato slices, onion slices, salt and sugar in oil with a pan until smooth.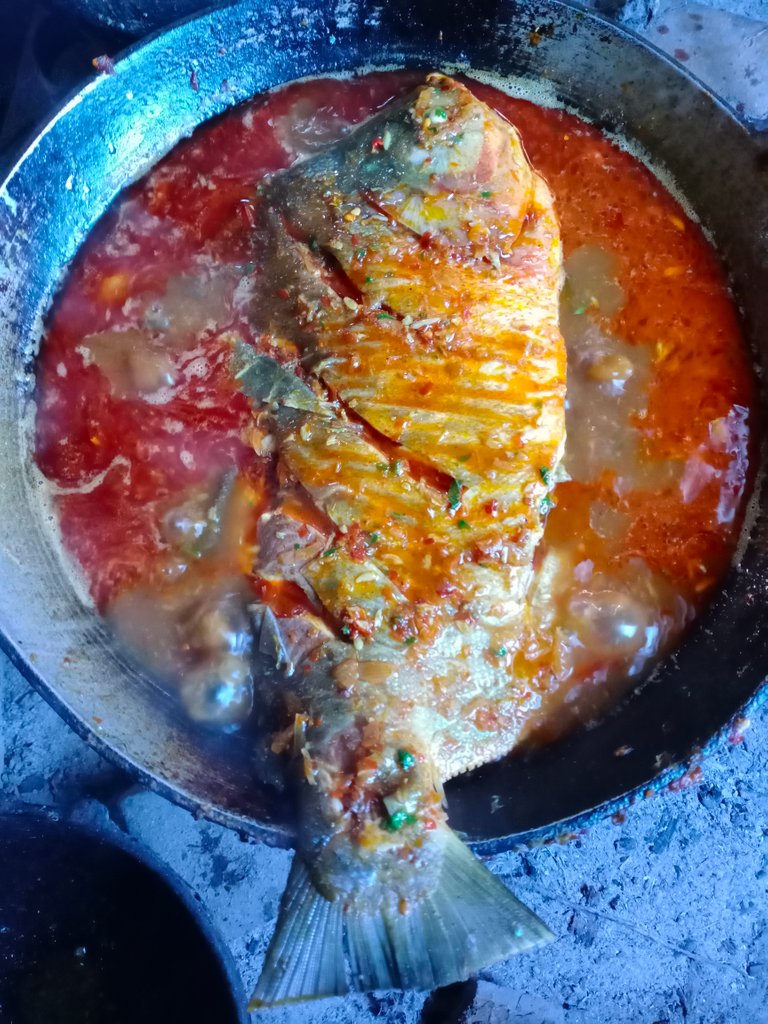 Then, I put the whole prepared fish in the pan.
The whole fish is rubbed with herbs and then water is added.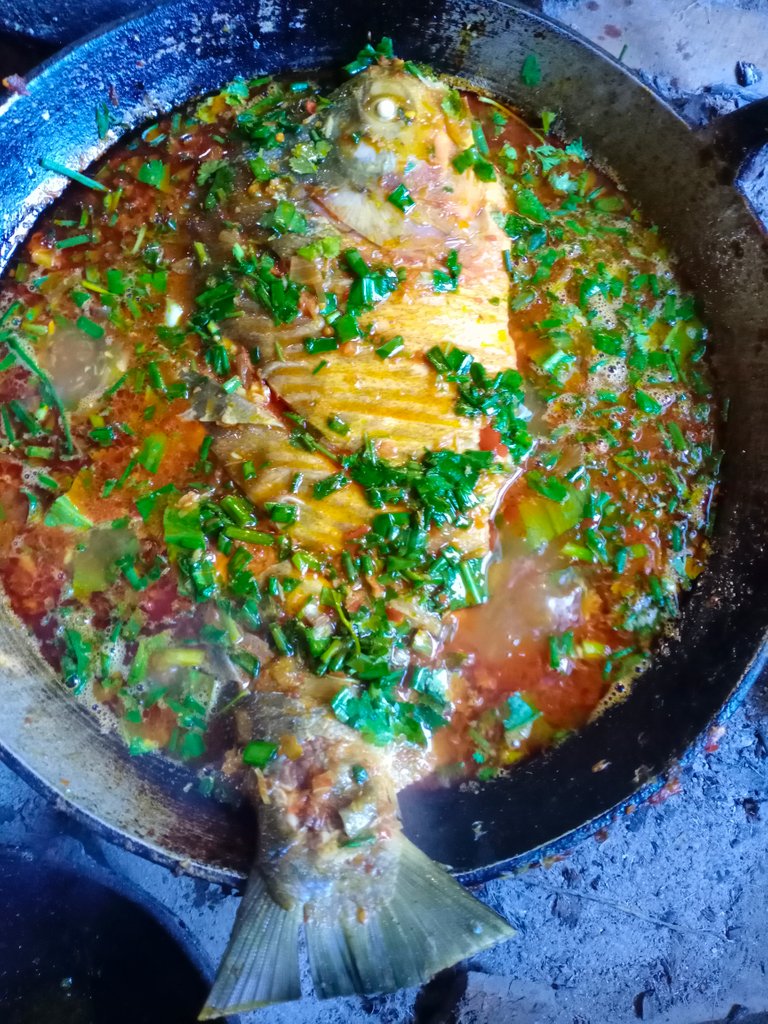 When the water boils, I added the chopped Coriander and onion buds to the pan again.
After that, I get a delicious fish dish.
The brown liquid in the porringer seen in the picture is called Tamarind vinegar.
It is mixed Tamarind fruit extract, Salt, Sugar, pepper and water.
The above cooked fish meat and cucumber halves are eaten with Tamarind sour.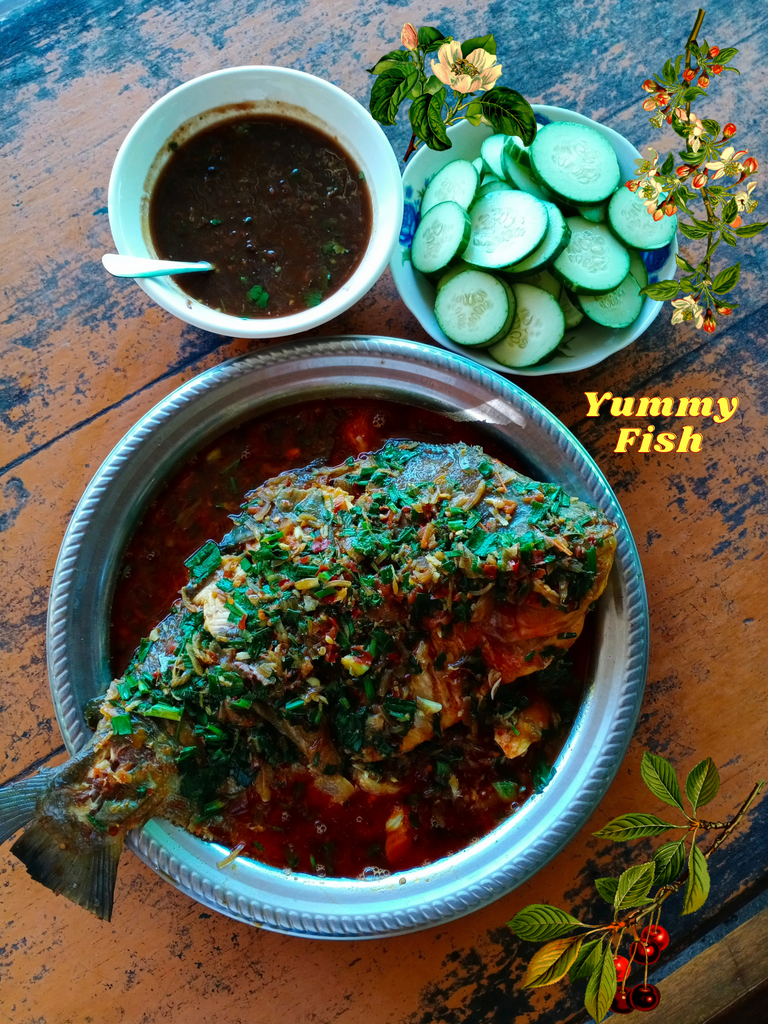 Here is my delicious fish stew recipe.
Hey my Friends, If you want to eat healthy and delicious fish dish, you can cook it as above.
When we eat delicious food, we often miss our loved ones.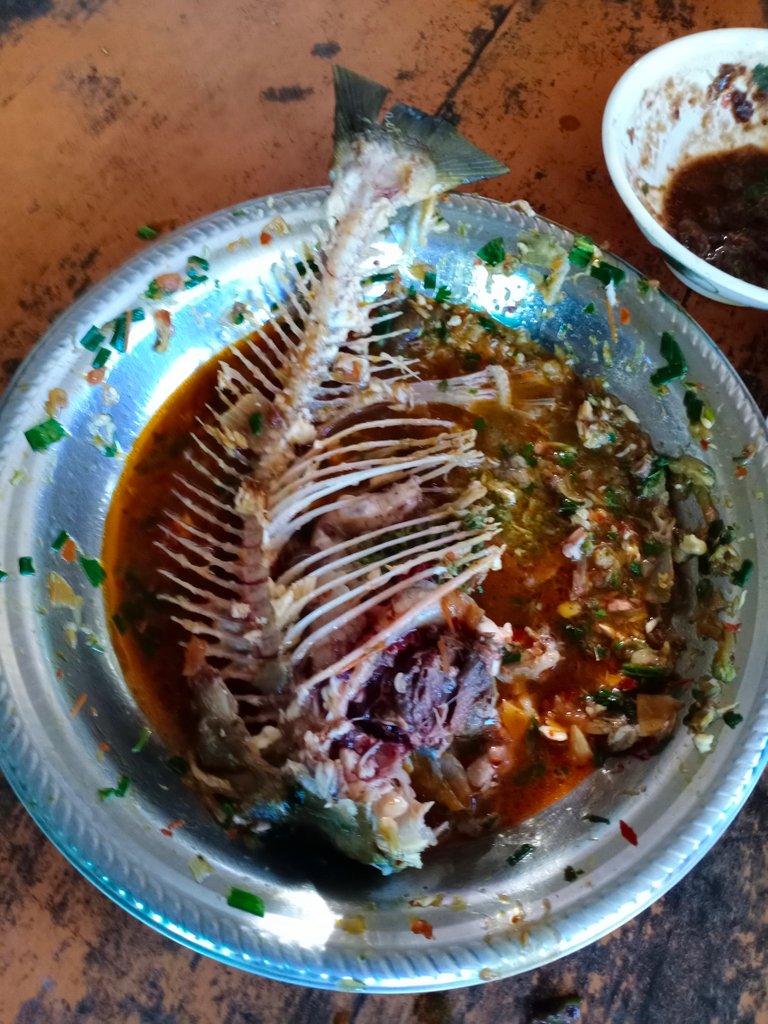 Thank you for everything.
Tin Aung Soe
---
---