Increase your Guild Power : A new ERA will start in splinterland
Gamers,
Splinterland is always excited as people will give them a new era and idea to make the game interesting.
the more and more new members will join this game the more incentive older player will get.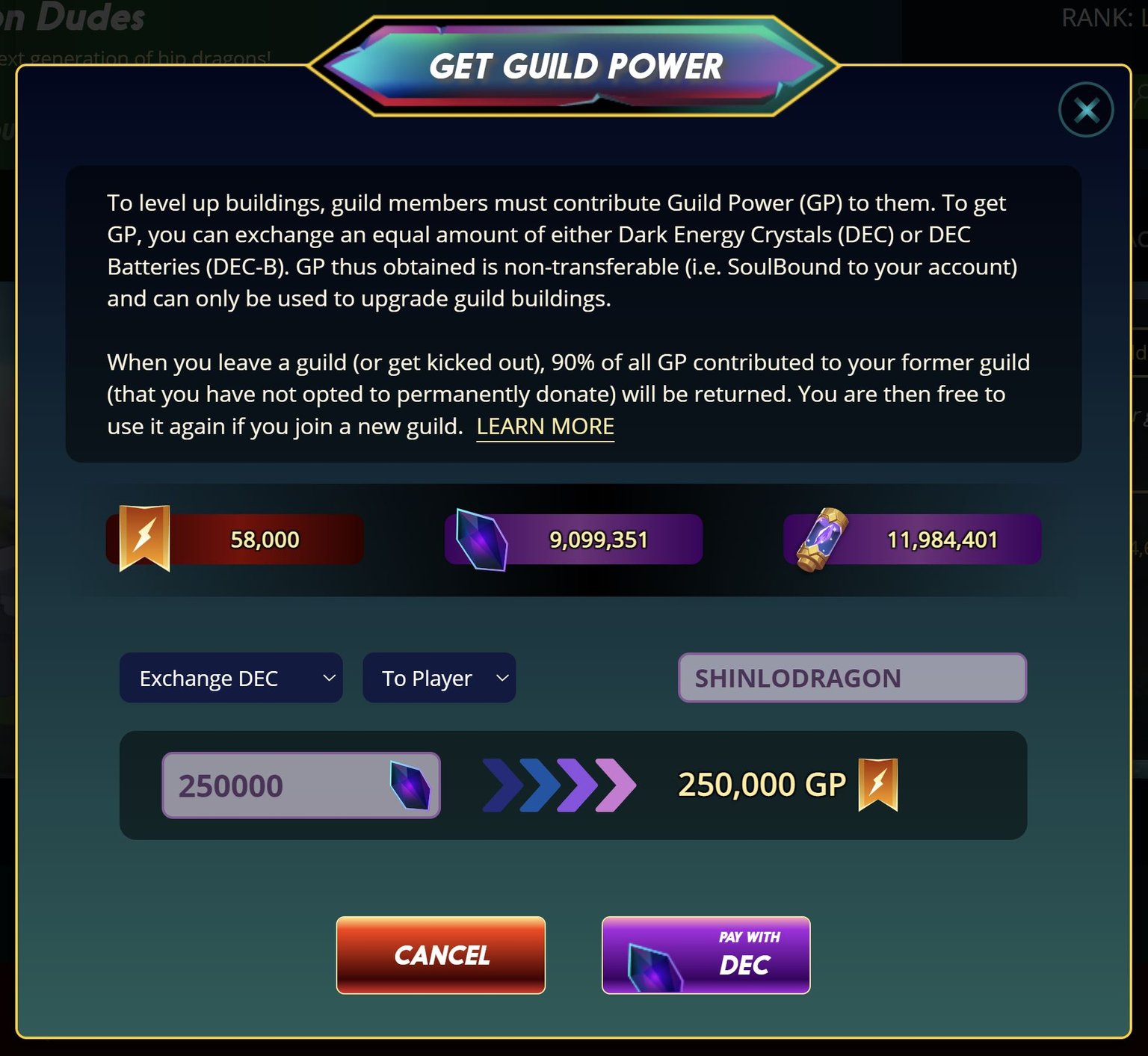 Source
The Splinterlands team is thrilled to present the groundbreaking concept of Guild Power, marking the inaugural installment of a meticulously planned series of significant updates and innovative features for the guilds system!
Scheduled for release on June 13 EDT, coinciding with our regular Tuesday maintenance window, the following exciting changes are set to be unveiled:
Guild Power: A revolutionary addition that will revolutionize the guilds system, empowering guilds and their members to new heights.
Introduction of a 7-day probationary period for new guild members: This feature aims to enhance the guild experience by ensuring a seamless integration of new recruits into the guild's ecosystem.
Option to acquire Blood Stones and Power Stones using DEC-B: With this new functionality, players will have the opportunity to purchase these valuable resources, further enriching their gameplay experience.
Given the magnitude of these updates, there is a multitude of details to explore. Let's delve deeper into each of these exciting developments!
Guild Member Probationary Period
The Guild Power release includes a 7-day probationary period for new guild members, aiming to encourage loyalty and discourage frequent guild hopping. During this period:
Building Contributions: New members are unable to make any contributions to guild buildings, including daily focus contributions to the Focus Lodge.
Focus Lodge and Guild Store Benefits: New members cannot receive any benefits from the Focus Lodge and Guild Store until the 7-day probationary period is over.
Ramifications of Not Receiving Building Benefits: The following consequences apply if building benefits are not received:
a. Ranked Battle bonuses from the Focus Lodge do not apply.
b. Shop discounts from the Focus Lodge do not apply.
c. Buying items from the Guild Store is not possible.
d. While it is possible to earn Merits and SPS from Brawls, the Merit bonus from the Guild Store does not apply.
e. The Merit bonus from the Guild Store also does not apply to Merits earned in daily focus and season reward chests.
f. Future guild buildings may also withhold benefits from members during the probationary period.
To keep track of the remaining time until the probationary period is over, a countdown timer will be displayed on the guild buildings page.
Posted using Splintertalk
---
---