DELICIOUS RABOKKI EVER!
---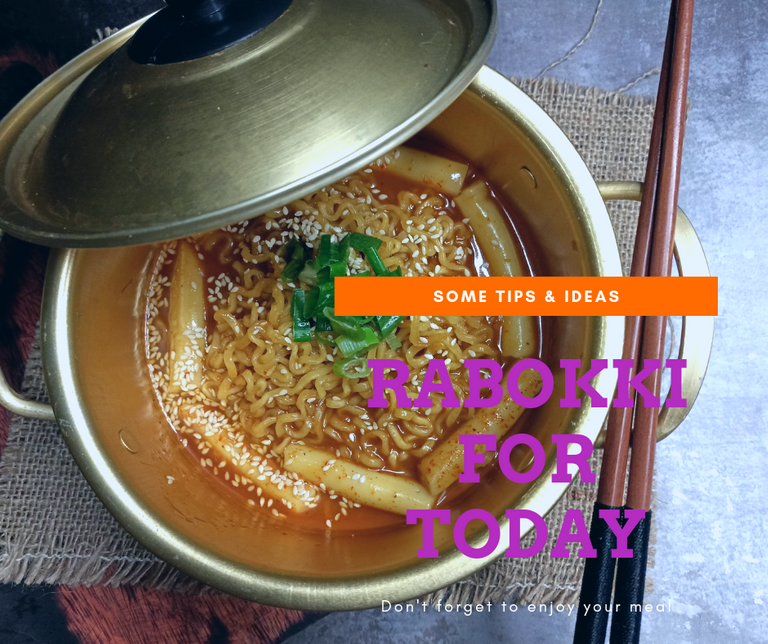 ---
---
Hello, food lovers! meet me again.
GUys, how often do you eat instant noodles in a week? Are there any special flavors that you like? Even though I don't often eat instant noodles, I really like the food. And because my country has a lot of variety of traditional foods from certain regions, instant noodles in my country also carry a similar theme. There are so many instant noodles in my country that adopt a similar theme. Minstan noodles with Indonesian taste. So I want to share a little about the taste of instant noodles that I really like in my country.
Instant noodle with Soto Koya flavored sauce. Almost in all instant noodle merch in my country, there is a variant of soto flavor. And this is my favourite.
But, in this post, I don't want to talk about instant noodles from my country. I want to talk about instant noodles which are typical in korea. Of course, as a Korean lover, I also like instant noodles from this ginseng country.
Ramyeon!
---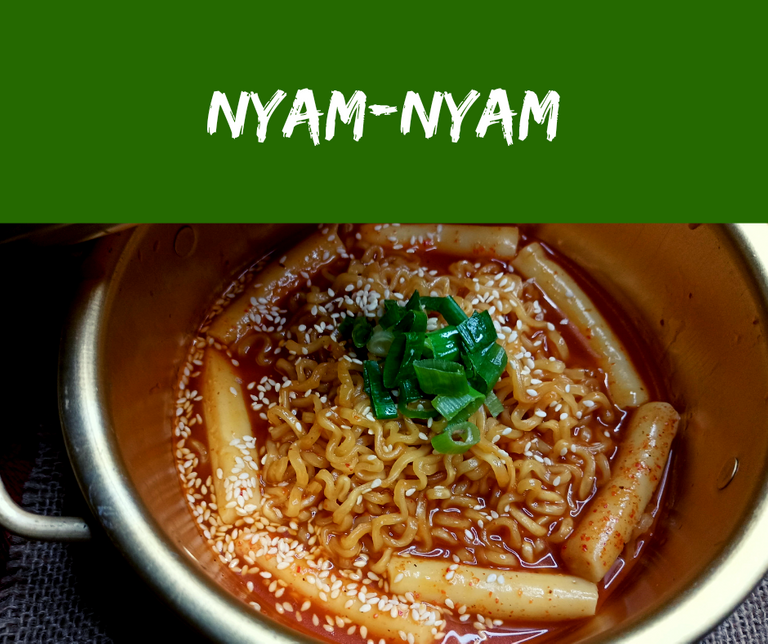 ---
Although the seasonings provided are very different from where I am, but my tongue can still accept the taste of Ramyeon. Eits... Don't get me wrong, ramyeon and ramen are very different. Even though the food is made from noodles, the types of noodles, as well as the spices used are very different.
Ramen, of course, readers already know that the food comes from Japan. Ramen soup is usually clear because it is made from broth; chicken, beef, seafood, or pork broth. The noodles used for ramen are also usually wet noodles. Unlike Ramyeon or read as ramyun, this type of noodle is usually in the form of kie that has been fried and cooked in boiling water. The spices used by Ramyeon are also very thick. The seasoning used by Ramyeon usually uses Gochujjang or Korean chili paste.
For your information; Gochujjang has a spicy taste but tends to be sweet. It's perfect for seasoning Ramyeon as well as some other Korean foods such as tteokbokki.
Oh, you know, I don't have to go all the way to Korea if I want to taste this food. There are so many instant ramyeon products spread all over the world, including Indonesia. With a variety of brands and
flavors, instant ramyeon is sold in offline stores and online stores.
This time I bought Rabokki from a shop in e-commerce.
---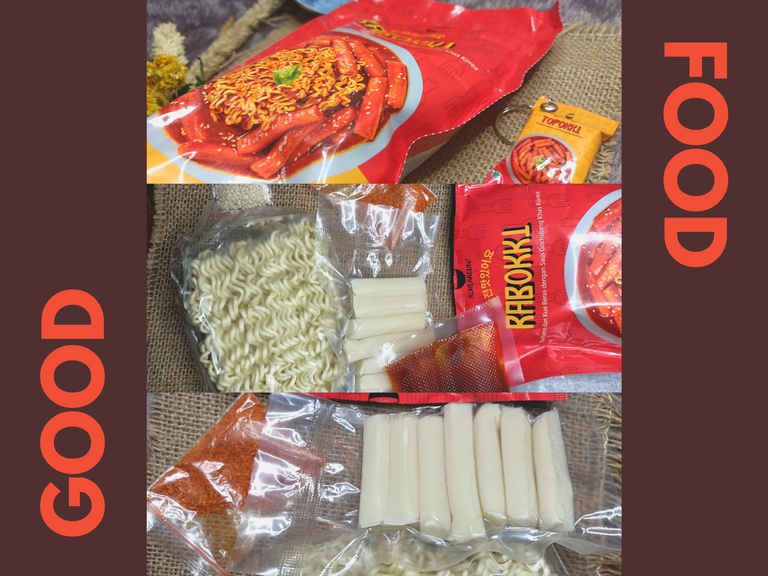 ---
Rabokki is a combination of Ramyeon and Tteokbokki. So, in one package, I can enjoy both Ramyeon and Tteokbokki.
Tteokbokki are rice cakes. It is made from steamed rice flour and then molded into a cylinder. Tteokbokki is also a typical Korean food very famous.
---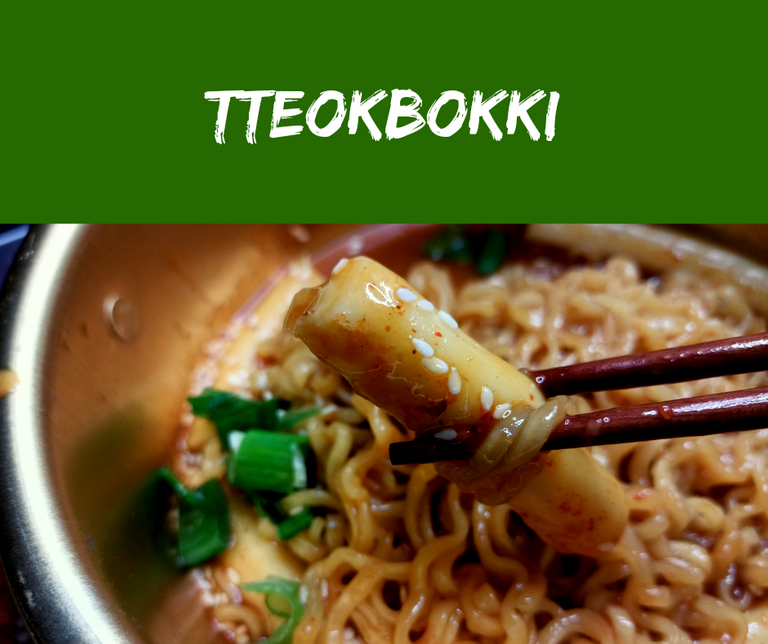 ---
Well, the Rabokki I bought is very easy to make.
Heat 200ml of water, wait until it boils then add the noodles. Wait for three minutes, then add the Tteokbokki. Boil for two minutes then serve in a bowl. Mix all the spices, slice the scallions for sprinkling. And if you want to add eggs, you can too.
You know? I served it in Ranyeon's special pot. This yellow and tiny verandah pot is so adorable, isn't it, guys?! I am even more excited to eat this Rabokki, because it feels more like in Korea.
---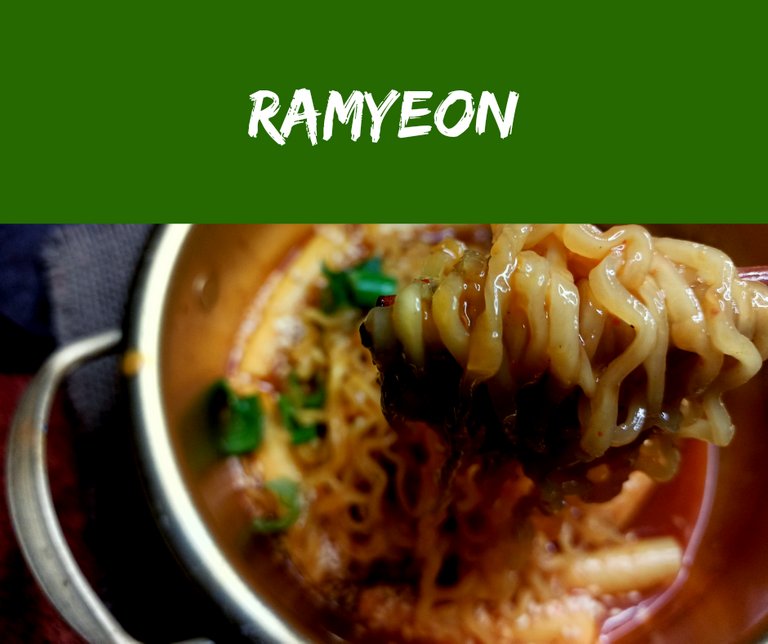 ---
Oh, I really like the taste of this sauce from Rabokki by Koreakeun, sweet and spicy just right. The texture of the noodles is also very good. And what I like the most is, the texture of the Ttteok is very soft.
It's so delicious!
---
All pictures were taken by me with oppo reno 5f and edited by Canva app
---
---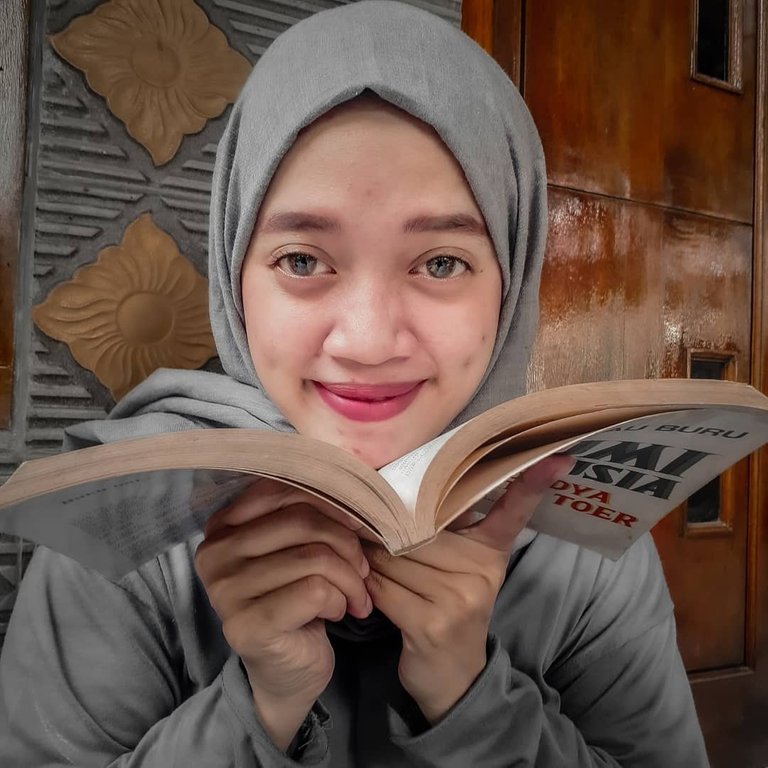 Titis N
Hi, I am the child of the universe, I like to read books with various genres. I was born in the city of batik but can't draw batik yet. I want to be a novelist, but my works are only short poems that are included in anthology books.
please share my content if you feel my content is good for everyone to read. Thank you. Let's be friends!

---
---