KAU, RABU, DAN PERKARA-PERKARA SEPINTAS LALU MOVIE
How many short films in Indonesia emphasize prose? whether maybe I'm the one who lacks exploration or stays away from the show for too long, I feel that it's very rare to find a short film with a simple feel but full of meaning.
I belong to the category of people who like poetry like W.S Rendra, Aan Mansyur, Joko Pinurbo, Abdul Hadi WM, and Sutardji Calzoum Bahri are some of the names I mentioned in the category of my favorite artists.
Then, what is the relationship between the film that I will discuss and the poems?
Before going into the review of the film, I would like to inform readers that this 30-minute film is actually a means of marketing a cell phone merch.
A gadget company that promotes the best camera features of its products through a short film.
did it work?
enjoy reading my review below.
---
YOU, WEDNESDAY, AND THINGS AT A GLANCE (KAU, RABU, DAN PERKARA-PERKARA SEPINTAS LALU)
---
---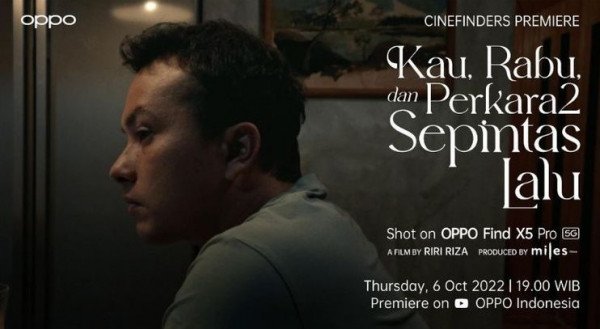 Image
A short story about Rhun (Nicholas Saputra). A fiction writer who is under pressure to finish his manuscript. Due to his habit of editing his own scripts, Rhun only needed a proofreader to help him with the editing process.
---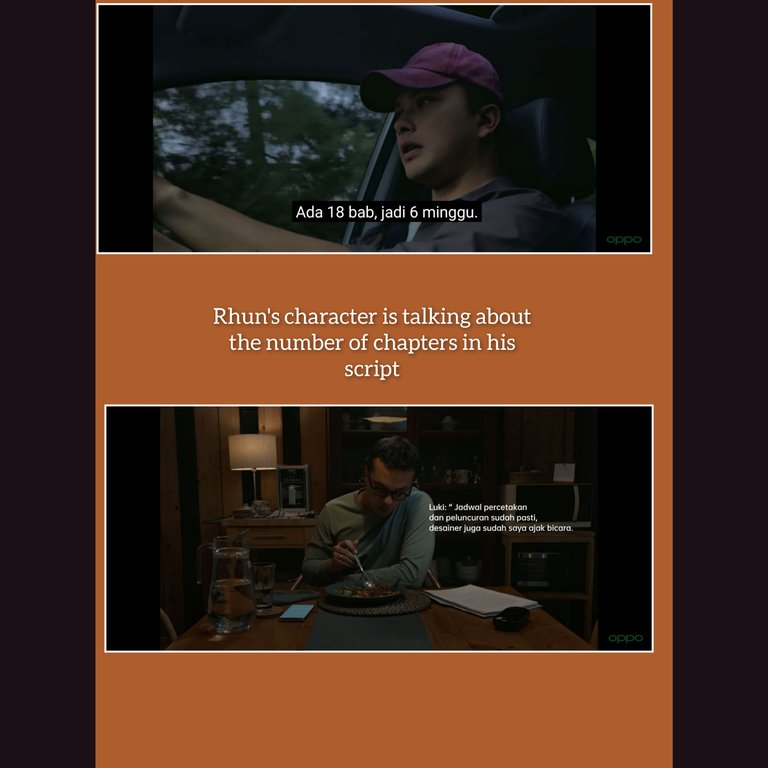 ---
At first, all the viewers must have been confused, why does the title of this film have an element of the day's name, namely Wednesday?
However, at the beginning it was immediately explained that the name Rabu was used as the heart of Rhun's meeting with the Proofreader, who turned out to be a woman named Ajeng (Rania Putri).
What is very unique about making this short film is that Riri Riza as the director took all the scenes from this entire film using only a cellphone camera.
Indeed, the initial purpose of making this film was for product promotion and also as motivational material for new and old filmmakers, old and young alike, to be better able to explore cinematographic talents in a low-budget fashion.
Riri Riza clearly doesn't promise mere bullshit, as evidenced by the excellent image quality of this film. At first, I also didn't think that this film was only taken using a cellphone camera.
---
Nicholas Saputra plays a very natural role
---
What's great about every show is when the artists act very naturally. That's what happened to Nicholas Saputra in the short film You, Wednesday, and Things at a Glance.
Nicholas Saputra is a professional actor whose personal life is very mysterious, this is exactly like the character Rhun who even needs a special place away from the hustle and bustle of the city to complete his work.
---
_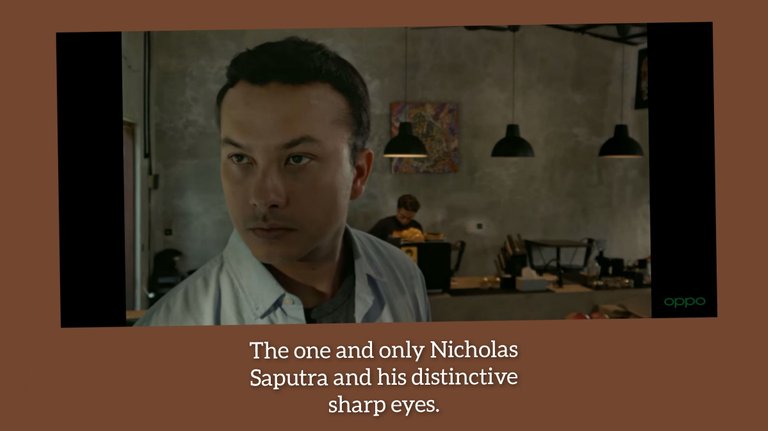 ---
Mysterious, doesn't talk much, speaks softly, and is the type of person who doesn't openly show concern but actually is someone who cares.
Seeing this film, I felt that I wasn't seeing Rhun, but Nicholas Saputra and himself.
---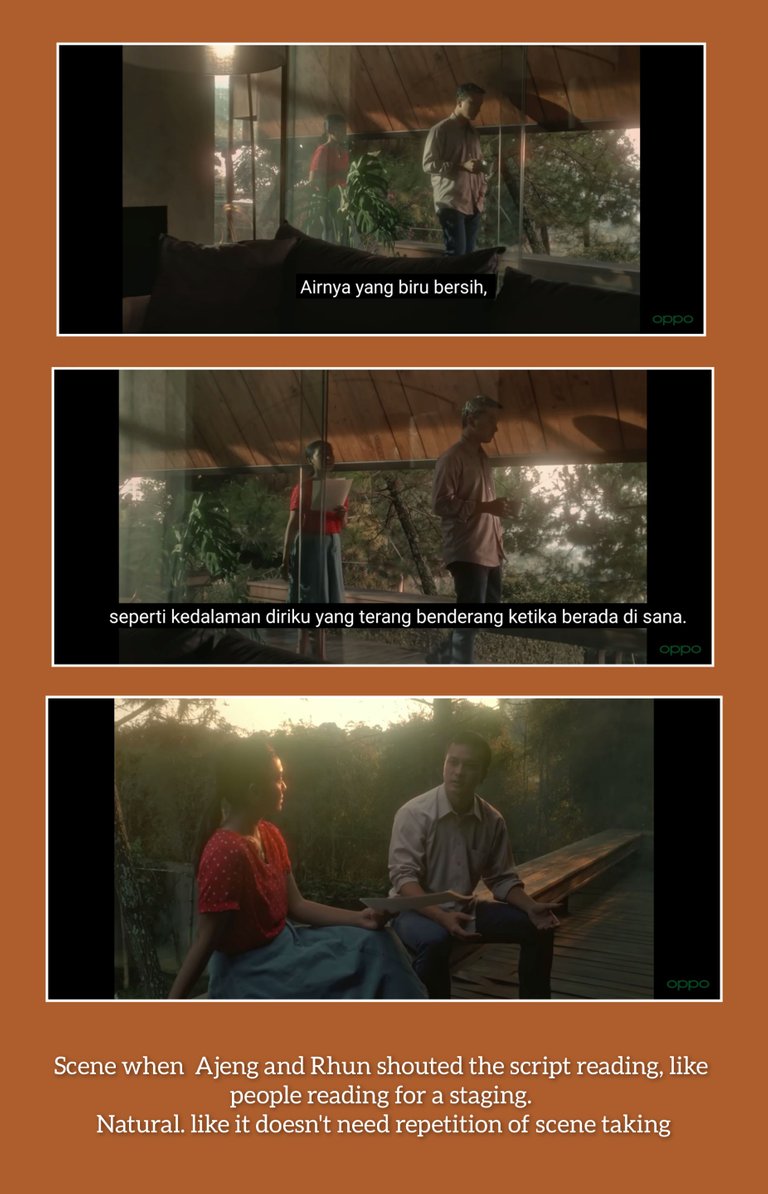 ---
---
More About the Characters
---
Nicho has openly said in an interview that he has not played or accepted all the role offers that have come his way, however, he will take on roles that are unusual to him. It turns out that you, Wednesday, and the Things in a Nutshell find a place in his heart.
Since his appearance in the film AADC (2002) with the beautiful actress Dian Sastro, Nicholas has immediately won a place in the hearts of his fans and has his own image of poetry.
In my opinion (as well as most of his fans), a poem really suits Nicholas Saputra. Why is that, because of Nicho's role in his last film (AADC) Nicho plays a high school student who happens to like to read books and is good at poetry. Since then, poetry and Nicho have become very attached.
However, for the intonation of narrative reading that resembles lyrical prose like the film Kau, Rabu, dan the cursory cases, I admit that Nicho is far from a failure.
My favorite narration in this film:
"A name is like the key to a door. One person is careful and waiting to give it to someone else. And you certainly don't accept someone entering it all the time."
---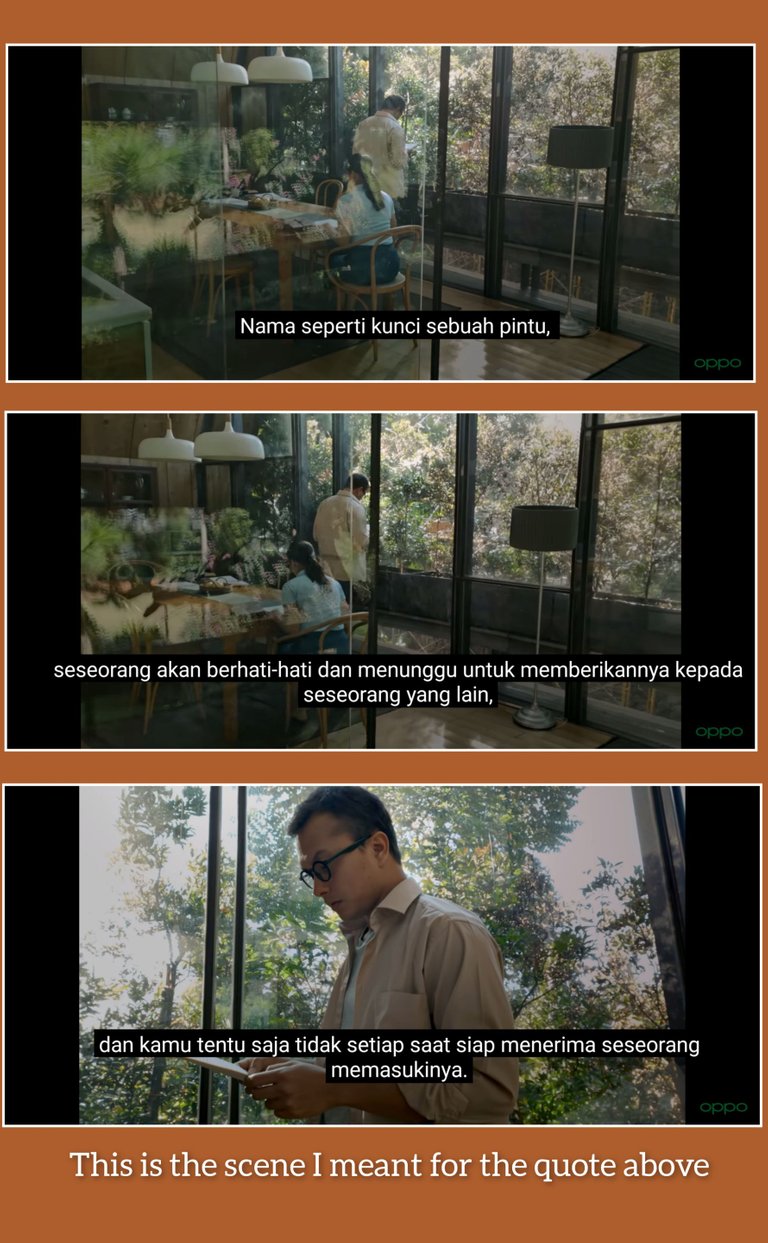 ---
what a sweet prose this is.
---
What about Ajeng, played by Rania Putri?
---
Rania Putri is clearly not an artist with high flying hours, but the quality of her acting clearly cannot be doubted.
In 2017, Rania Putri was nominated for the "Best Newcomer Actress" category for her role in the film "Love Letters to Kartini".
Ajeng's character is described as someone who loves her parents, is diligent, and likes to work hard with her favorite books. You can imagine that Ajeng is really a loner. RAnia Putri is Riri Riza's smart choice. What always amazes me about Riri Riza is her maturity when choosing actresses to play the characters in the films she produces.
---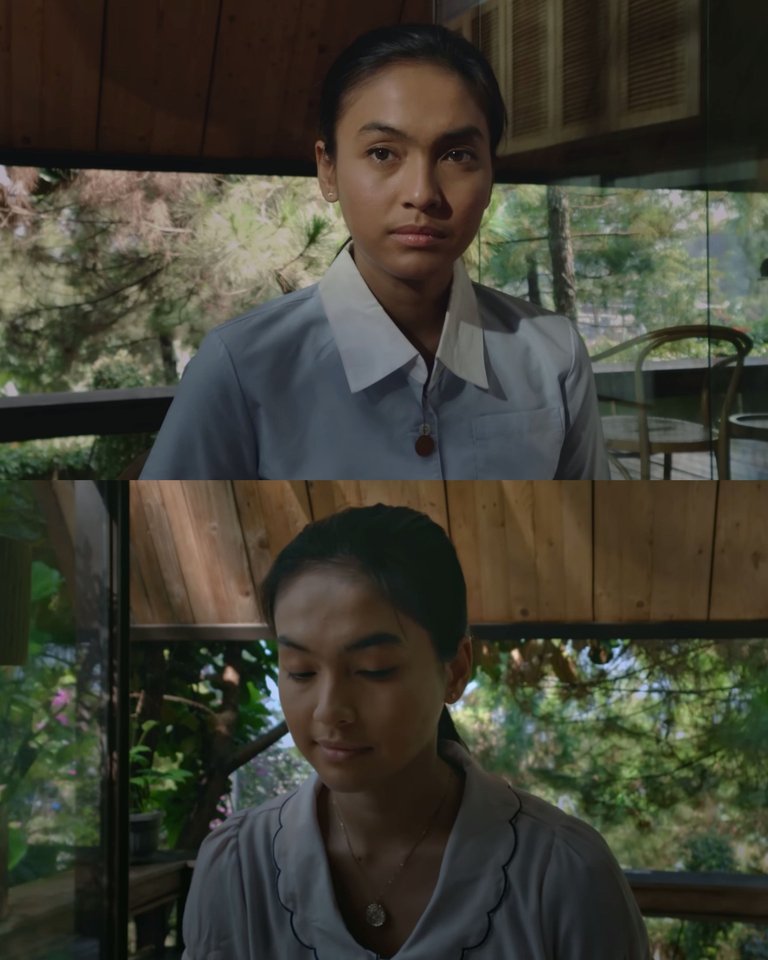 ---
Her voice, gestures, and the way Rania Putri plays all her body language for the character Ajeng truly deserve appreciation.
FYI: I've watched this short film three times. LOL.
In my opinion, this short film can be an alternative if you are looking for something to watch that is not too time-consuming and refreshing for the eyes, because many of the settings for this film take place close to trees.
This film can be watched on the Oppo Indonesia YouTube channel and subtitles are provided in English.
Enjoy watching!
---
---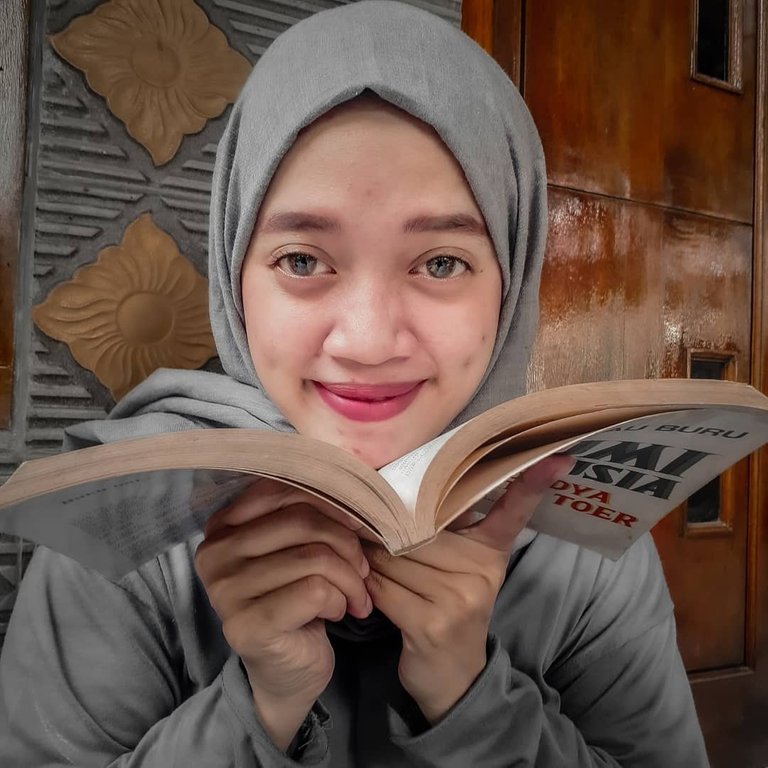 Titis N
Hi, I am the child of the universe, I like to read books with various genres. I was born in the city of batik but can't draw batik yet. I want to be a novelist, but my works are only short poems that are included in anthology books.
please share my content if you feel my content is good for everyone to read. Thank you. Let's be friends!

---
---