MIE GACOAN (GACOAN NOODLE); VIRAL MENU WITH AFFORDABLE PRICE
Hi... Foodies...
how are you this week? What food franchises are gaining popularity recently. Maybe there have been many writers from my country who have written about this food, but strangely, I only intend to try it now.
---
MIE GACOAN
---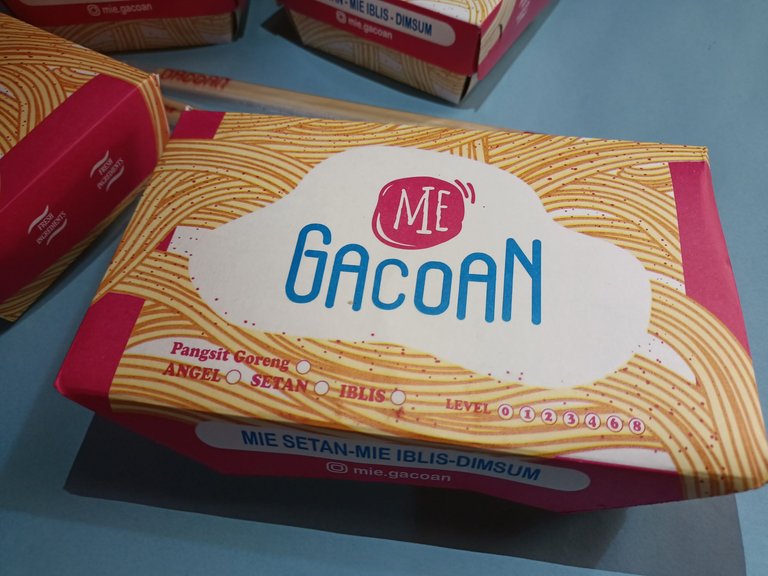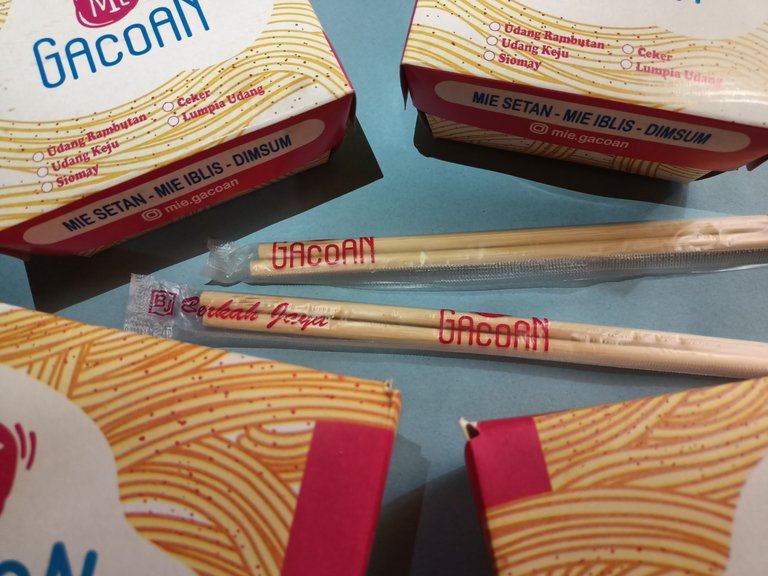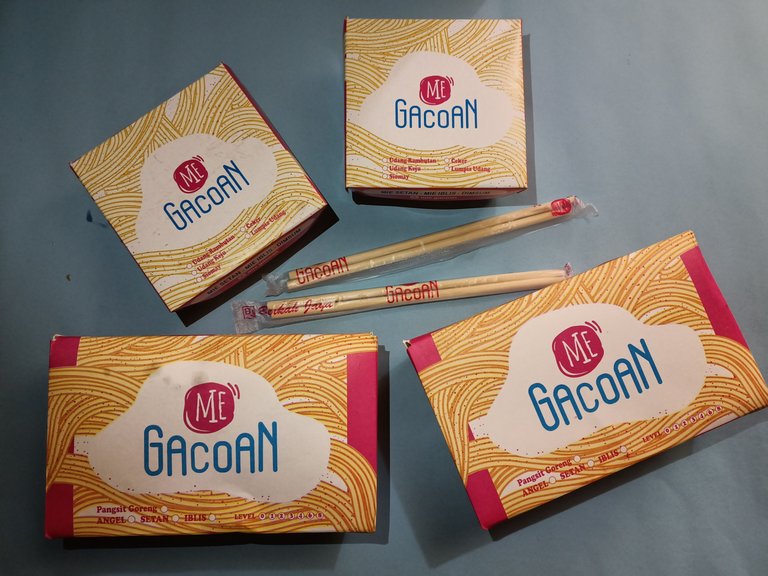 ---
If you happen to be a foreigner on vacation or visiting Indonesia for work, you can ask local residents about Mie Gacoan. Surely they know, especially residents in big cities. In almost all cities in Indonesia, Mie Gacoan has branches.
Even though baGacoan is present as the pioneer of the number one spicy noodle in Indonesia. Even though there are many brands that sell similar menus, Gacoan remains a favorite for millennials and is highly recommended for hanging out with family.
---
The Menu I Ordered
---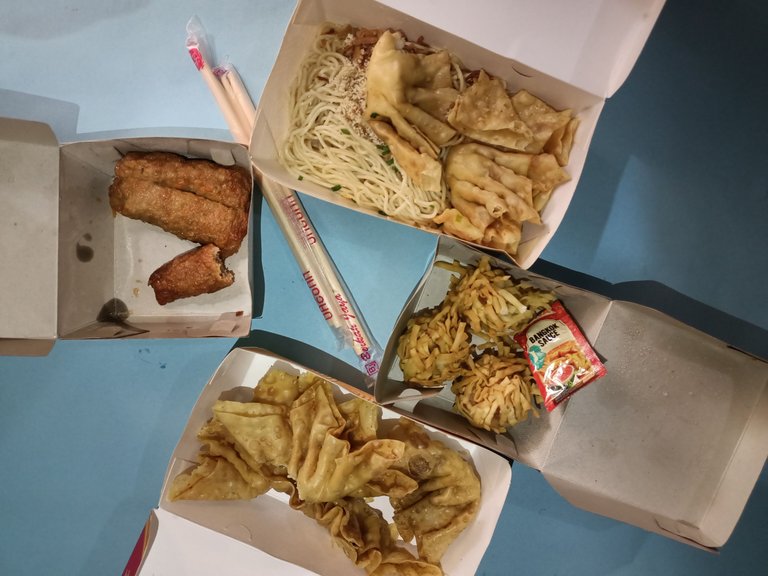 ---
Apart from the all-noodle menu, Gacoan also provides lots of other accompanying menus, namely a variety of fried dim sum. This is interesting, the various dim sum menus are known to be delicious and cheap, and this information flows from mouth to mouth of the customers who taste it.
Because my mother doesn't really like noodles, I ended up ordering more Dimsum menus and only ordered one type of noodle menu.
---
The Tastes
---
---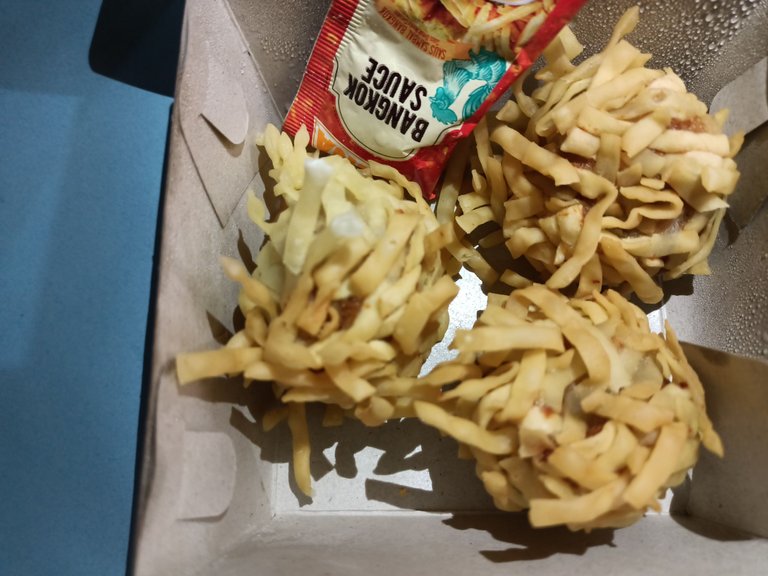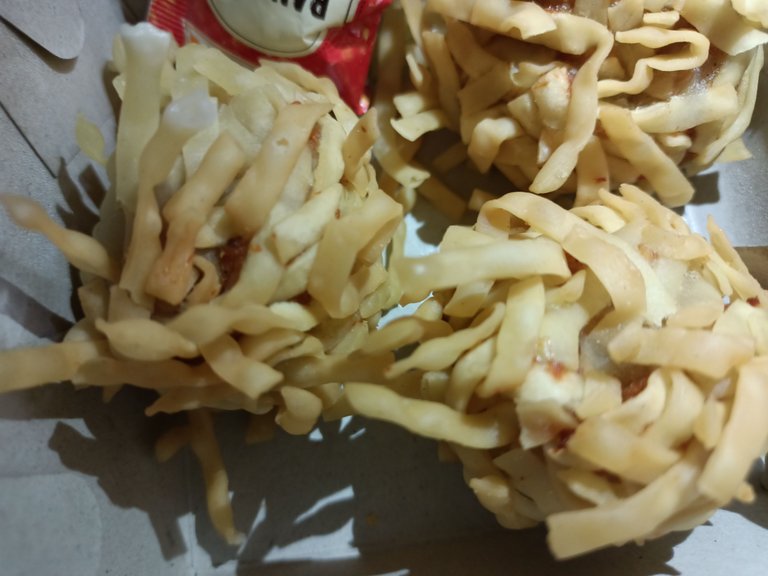 ---
Shrimp rambutan is a menu made from a mixture of flour and shrimp meat which is then formed into balls and covered with pieces of spring roll skin which are cut into small pieces so that they resemble rambutan fruit. For a price of 13,500 rupiah and you get three pieces, the rambutang shrimp is really worth it to try.
---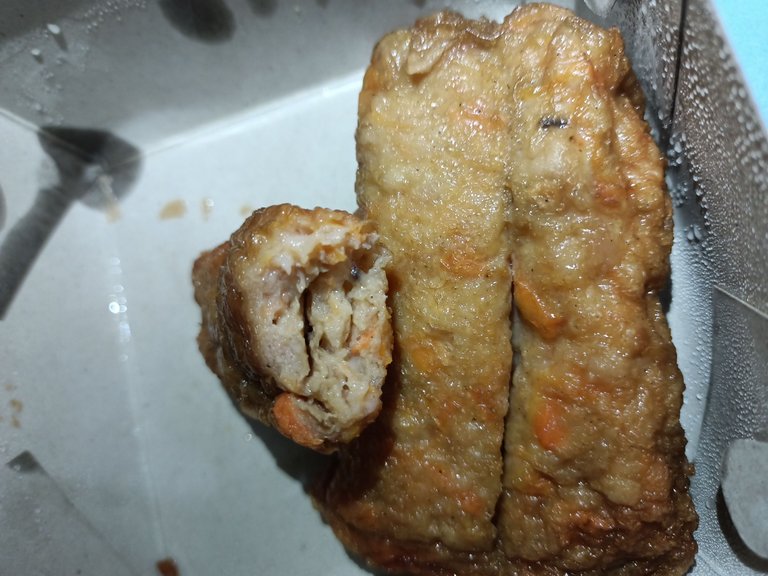 ---
I apparently didn't realize that I ordered two menus with the same basic ingredients. Fortunately, lumpia nudang has a softer texture because of the skin it uses. At the same price as the rambutan prawns and the same quantity, the prawn spring rolls still get the original flavor from the fresh prawns, and the savory taste from the added ingredients
---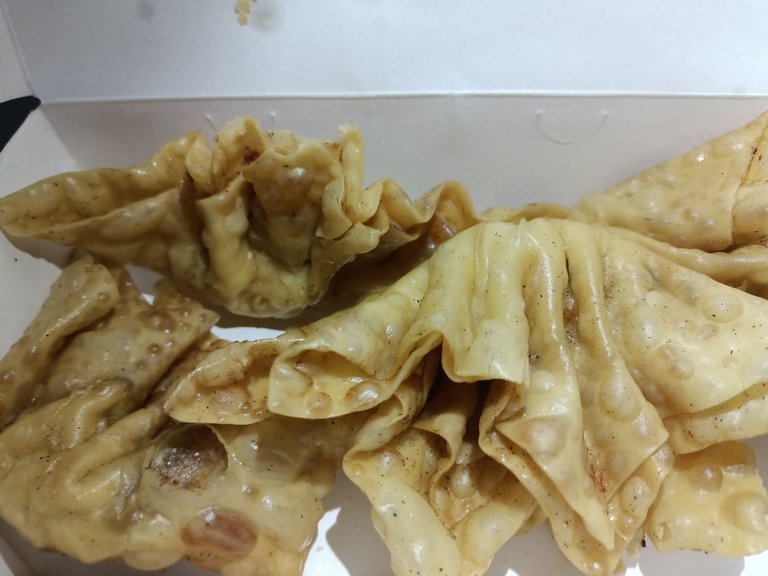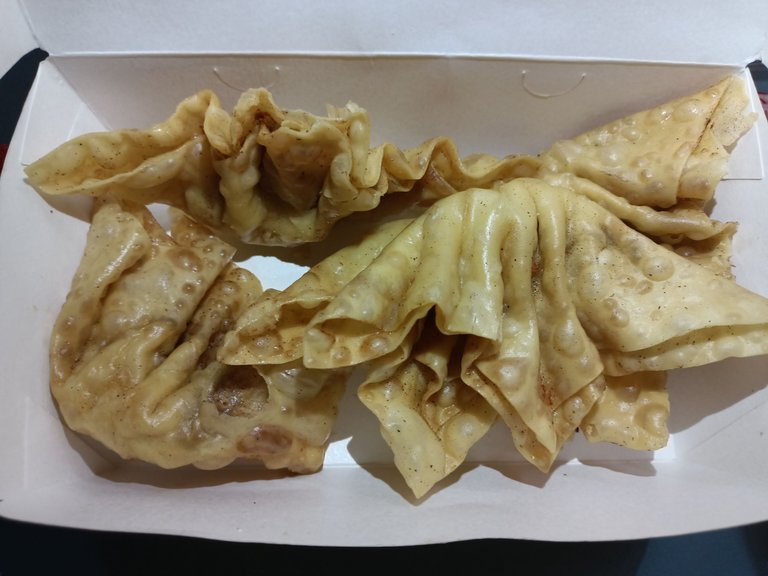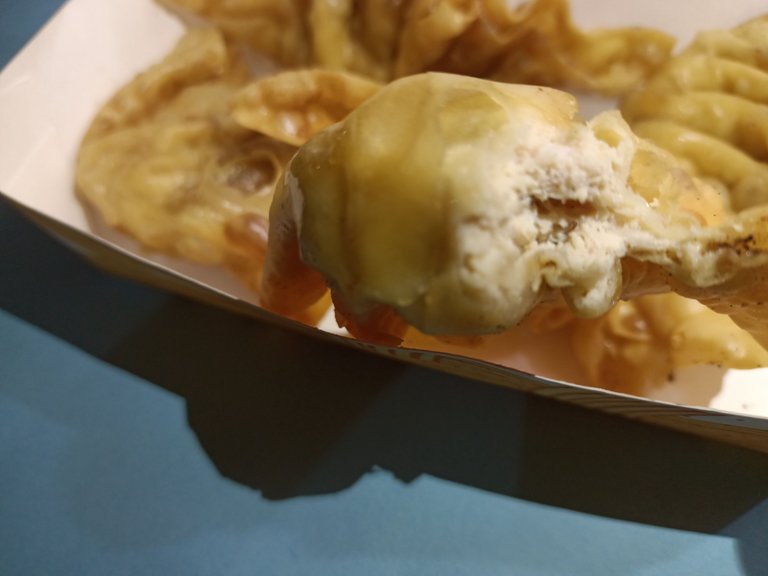 ---
As the name suggests, these fried dumplings contain ground chicken that has been seasoned savory. for the price of 14500 rupiah and get 5 pieces, this is one of the dimsum menus which is a favorite of customers.
Devil's Noodle Level(Mie Setan); 4
---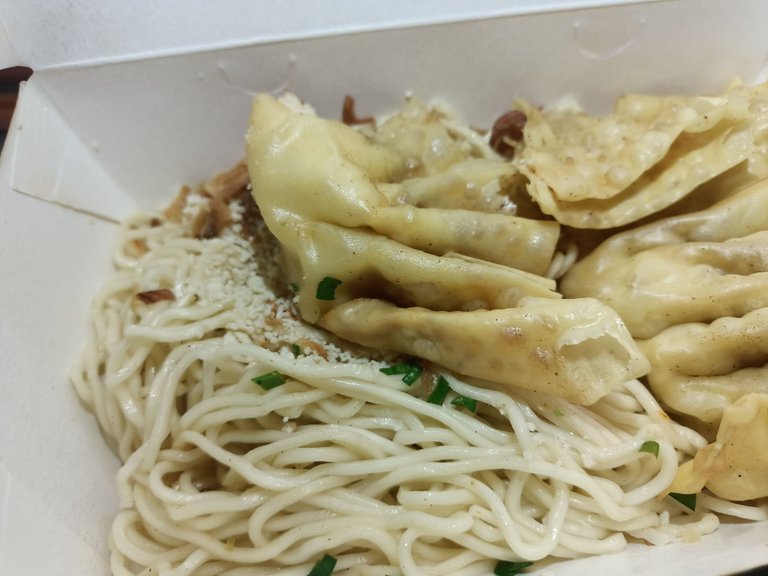 ---
There are two variants of noodles provided here: Mie Setan and Mie ih Iblis.
For the Mie Setan variant, the taste tends to be savory and spicy, while the Mie Iblis variant tastes sweet and spicy. The price for the noodle menu is between 14500-15500 rupiah.
that's all my review about Mie Gacoan which is very viral in my country. Happy Monday, have a great week for all Hive friends!
---
---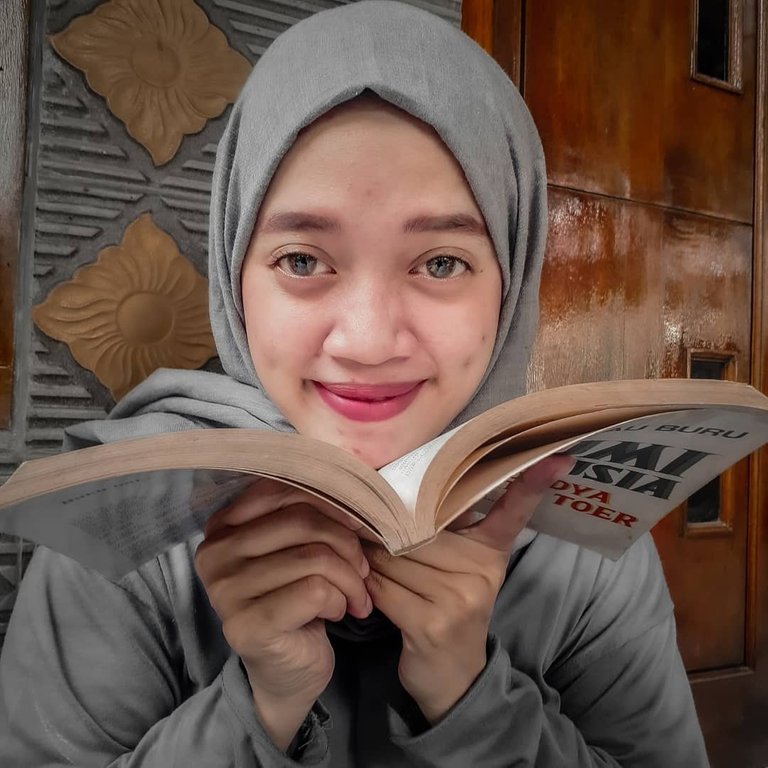 Titis N
Hi, I am the child of the universe, I like to read books with various genres. I was born in the city of batik but can't draw batik yet. I want to be a novelist, but my works are only short poems that are included in anthology books.
please share my content if you feel my content is good for everyone to read. Thank you. Let's be friends!

---
---