NASI PADANG RESTAURANT (Rice Padang)
Of course it's nothing new when mentioning the name of Indonesia and what immediately comes to mind is its food which is rich in spices. Because Indonesia is indeed famous for its abundant spices. Therefore, Indonesian cuisine is also very diverse. for Asean and even international citizens, maybe they are already familiar with Rendang, right? This meat-based dish originates from West Sumatra and according to information comes from Minangkabau.
However, today I certainly won't discuss rendang, but I will discuss culinary issues from this province.
---
NASI PADANG
---
---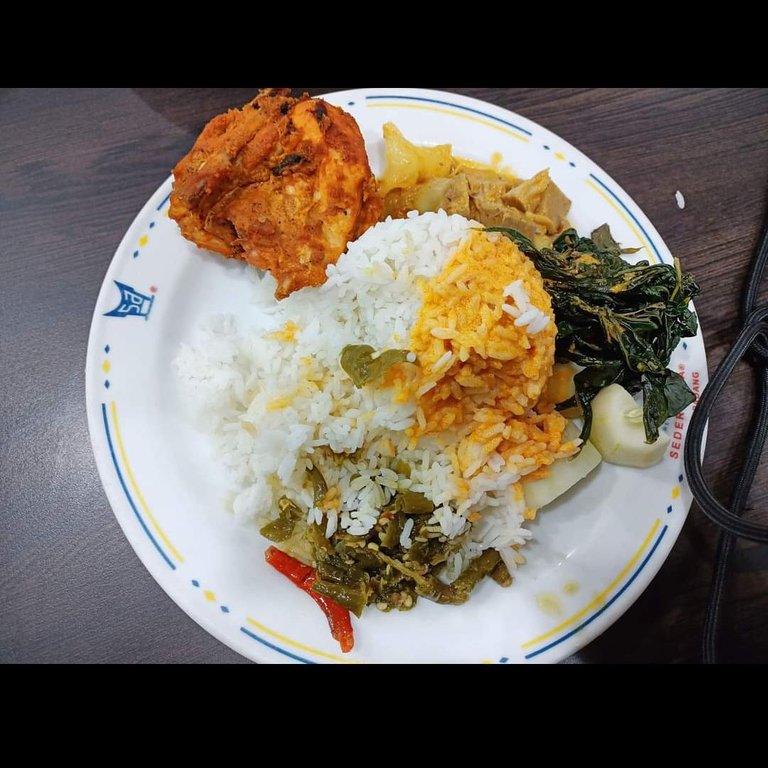 ---
Why is it called Nasi Padang? because Padang is one of the cities in West Sumatera, and this Nasi Padang restaurant is very widely spread in almost all regions in Indonesia.
Why is Nasi Padang restaurant so popular and never seems to run out of customers? Because, the number of side dishes provided is very diverse and the price range is also varied, from very affordable to moderate, even to expensive ones for certain restaurants.
Finally, Nasi Padang is an alternative for people who happen to be unable to cook, or don't have time.
Even so say. That night, after walking around Ancol, North Jakarta, my two friends and I were very hungry. Since this is not the area where we live, we are a bit confused as to what to eat.
After opening google maps, we finally found a nasi padang restaurant point 500M away from our place.
A restaurant that from the look of the face, is very distinctive. decorated like the roof of a typical padang house called Rumah Gadang.
---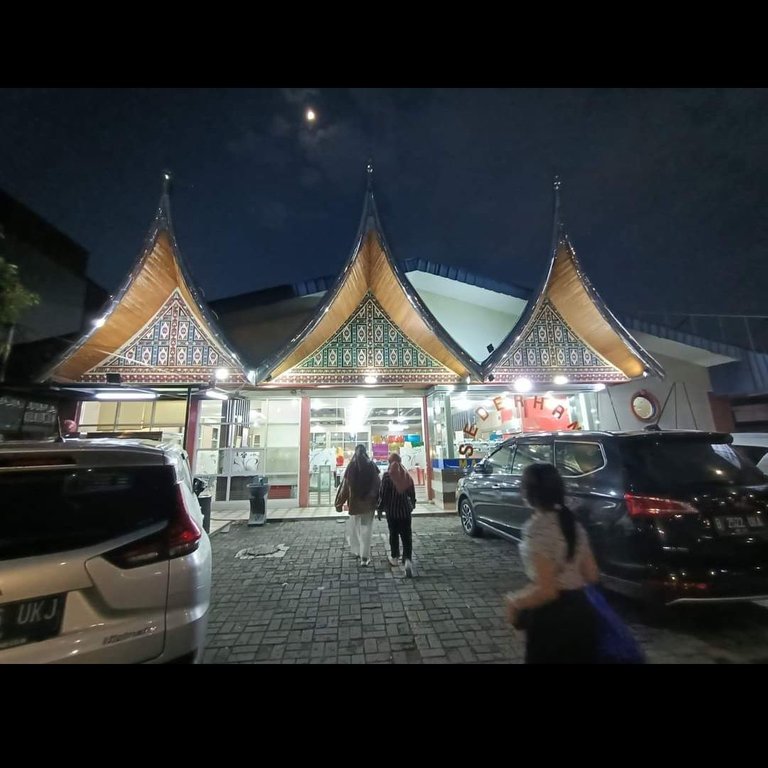 ---
There are two ways of service at Nasi Padang restaurants: the model served by waiters and the buffet model. For the buffet model, the waiter will serve all the types of menus they have at a customer's dining table. Uniquely, waiters can carry up to 20 plates in one go.
---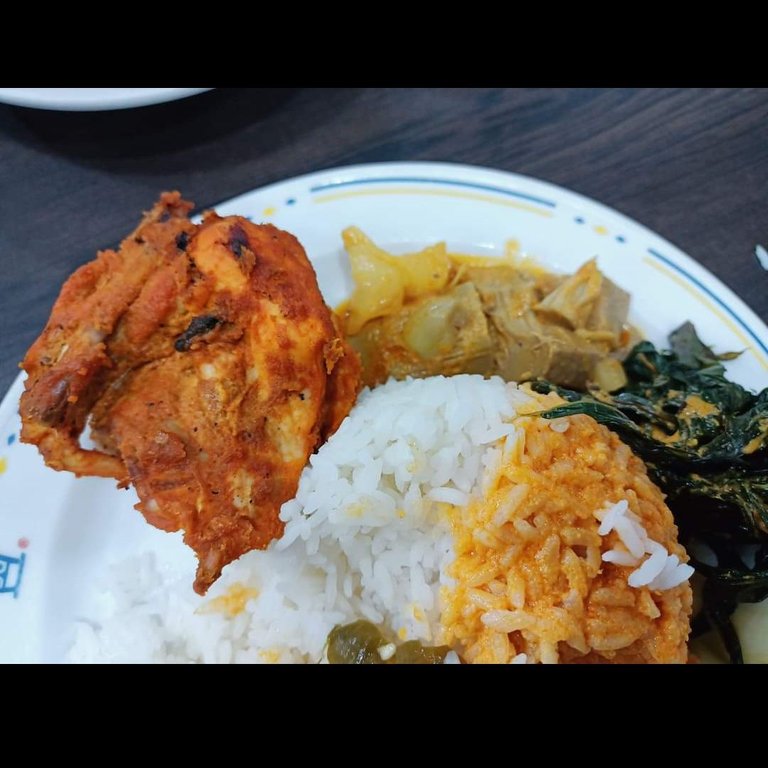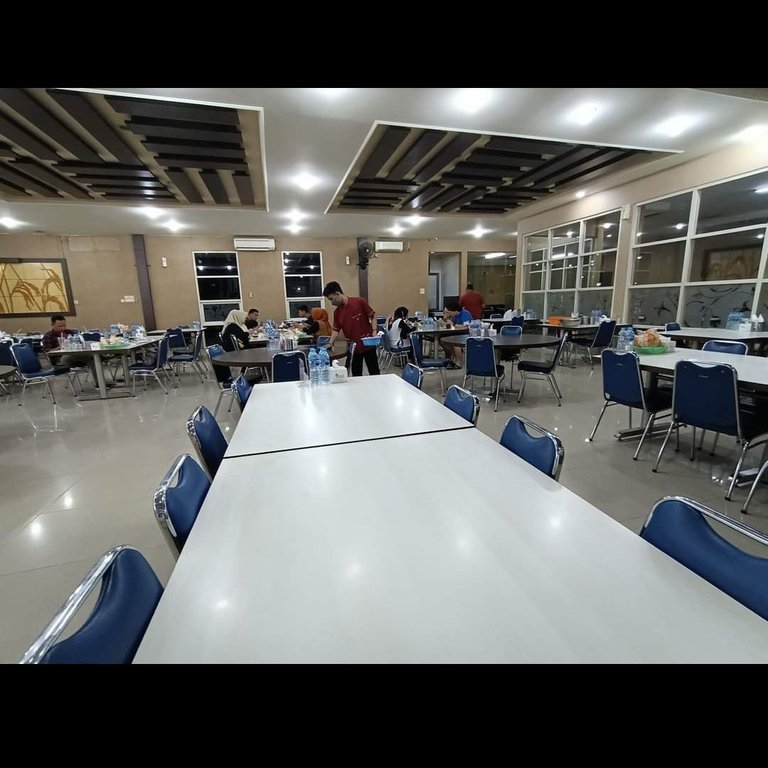 ---
Cool, right? It's similar to the restaurant I met by the lake in Tuz Gulu, Turkey one year ago.
Because I don't want a wide variety of menus, I prefer service by being served. I ordered a portion of Nasi Padang Bakr Chicken, complete with chili sauce, glai sauce, and boiled cassava leaves.
However, because there is a special menu which is also very typical for ansi padang restaurant, namely Pop Chicken.
---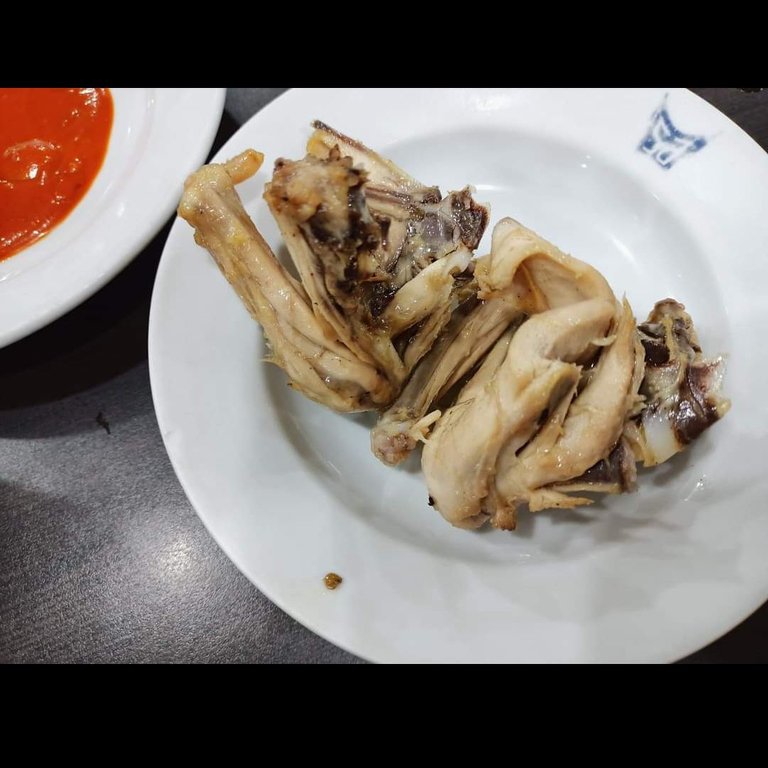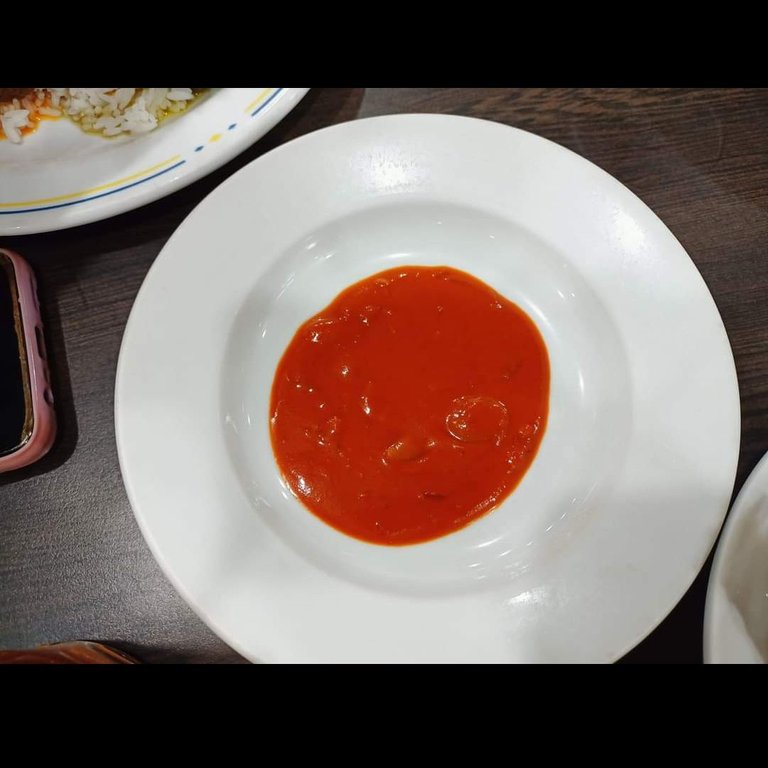 ---
What makes chicken pop so special?
Yep! Processing method. Pop chicken looks pale as if it had not been seasoned, in fact, this pop chicken is boiled with white spices and mixed with coconut water. Well, the coconut water makes the chicken pop taste very distinctive. Savory and sweet. Of course it's not sweet like sugar, it's like natural sweetness that seeps into the meat. After boiling, the chicken will be fried over low heat and served with a special red chili sauce.
I
That's all my story about the Nasi Padang restaurant, I went straight home after finishing eating because it was getting late and my body was also demanding sleep. See you in the next post.
---
---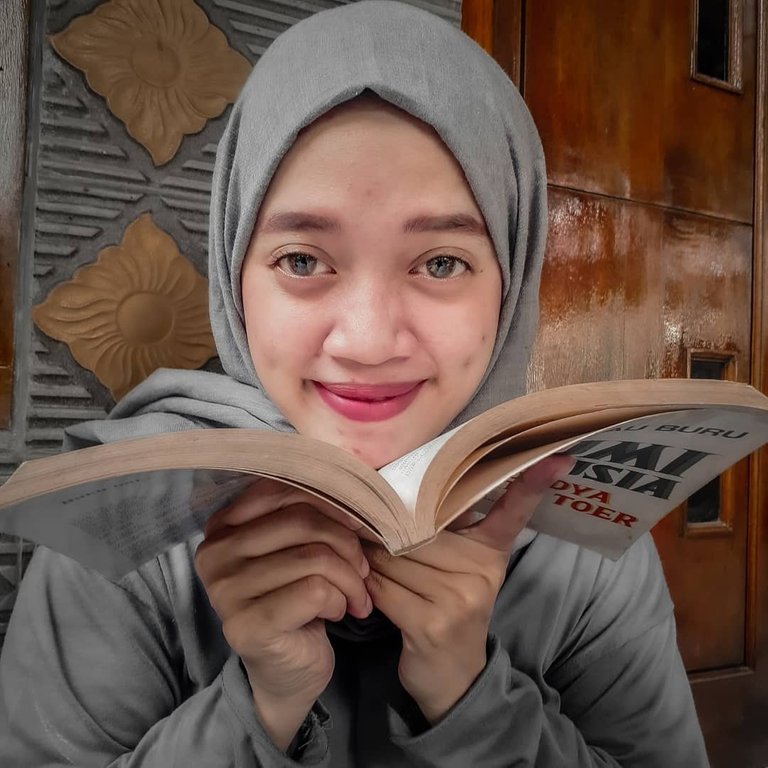 Titis N
Hi, I am the child of the universe, I like to read books with various genres. I was born in the city of batik but can't draw batik yet. I want to be a novelist, but my works are only short poems that are included in anthology books.
please share my content if you feel my content is good for everyone to read. Thank you. Let's be friends!

---
---