Titik Dua Coffee: A Local Taste Coffee at Semarang
Some time ago when I was on my way home from Semarang, I deliberately looked for a coffee shop that was not too far from the station. Boarding hours are still quite long. So, with the help of google maps, I looked for the nearest coffeeshop point from Semarang Poncol Station.
---
TITIK DUA COFFE
---
Titik Dua Coffee is a local coffee shop in Semarang. however, this shop has two branches. One in Central Semarang on Jalan Kemuning no.34, Brumbungan. While the other one is in the Tembalang sub-district.
I wasn't alone that day. There was one friend of mine who happened to accompany me on my trip to Semarang.
Titik Dua Coffee is not on the main road but access to the main road is very close and easy.
In the two branches of Titik Dua Kopi, they carry the theme of a minimalist cafe which is very homey
Titik Dua Coffee is certainly the choice of teenagers who want to take a break from the hot air of Semarang in the middle of the day.
This is not my first time to this city, but Semarang during the day is as hot as Jakarta. And that day the branch I went to was the Kemuning branch.
According to the barista who was on duty that day, before this branch cafe did not have seats in the front or terrace, but now the terrace is very long and fits more than ten tables and chairs.
---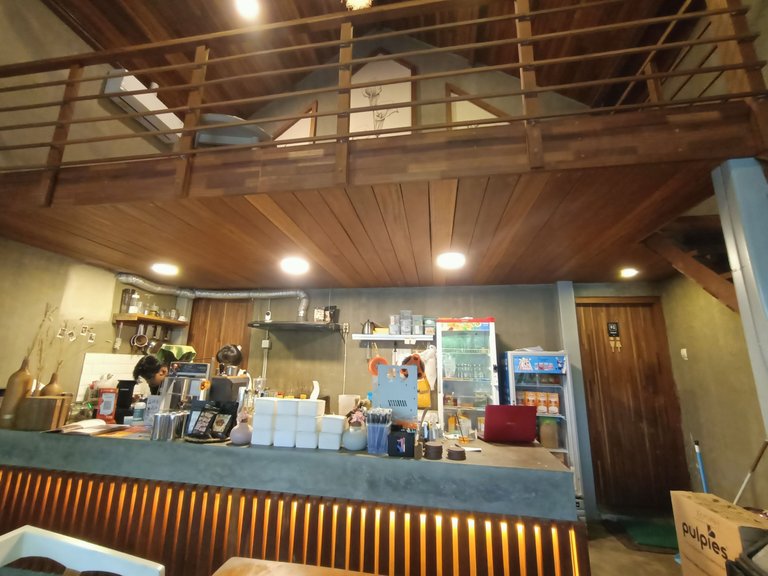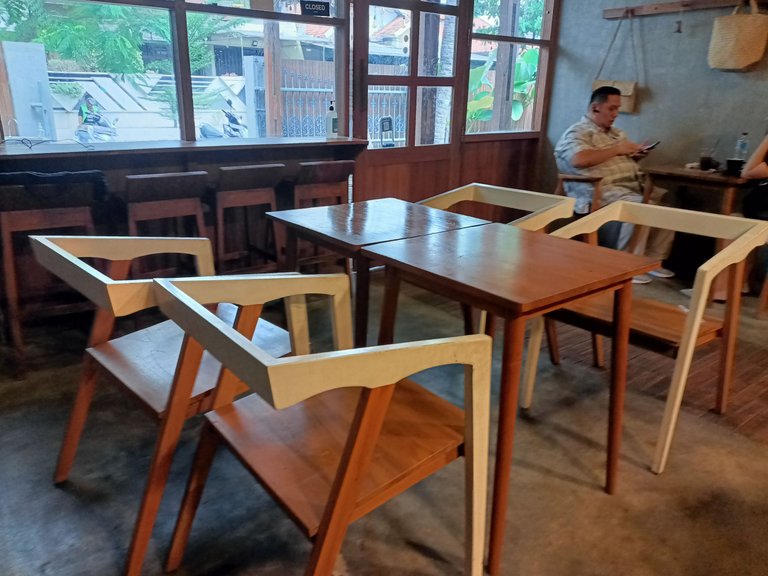 ---
At the beginning of the entrance, there is an elongated seat made of cement and a round table set kuri with no backrest made of wood lined up neatly on the right side.
---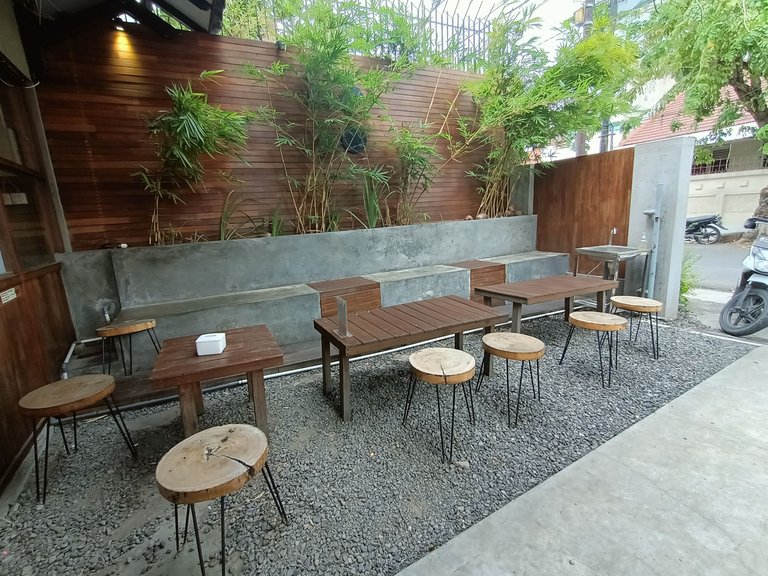 ---
While on the left side there are dozens of sets of tables and chairs with three models. The model with a round table and seat and the second form is a full length table and chairs made of wood. while sitting at a round table with a large canopy umbrella. The chair I sat on had a high back and was comfortable.
---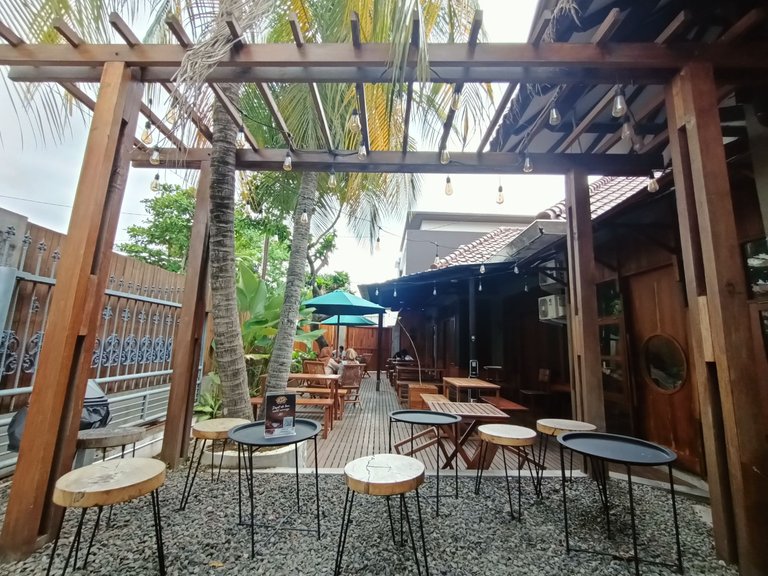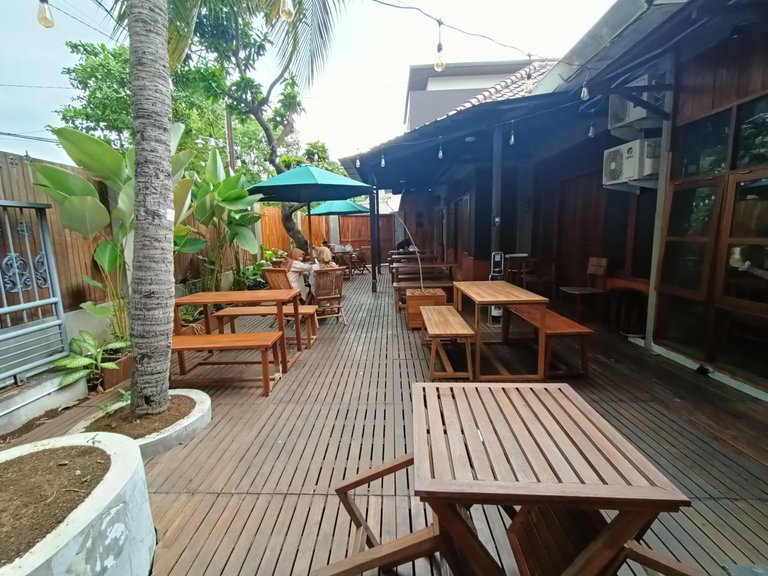 ---
COFFEE I ORDERED
---
---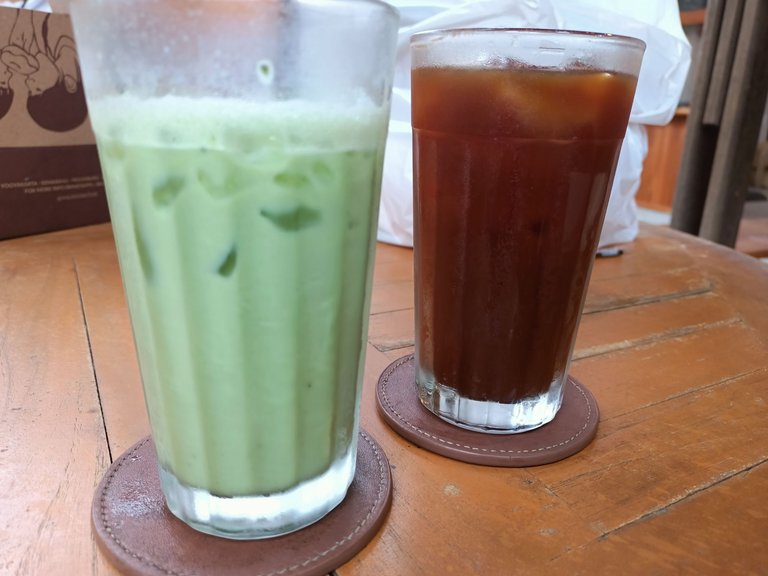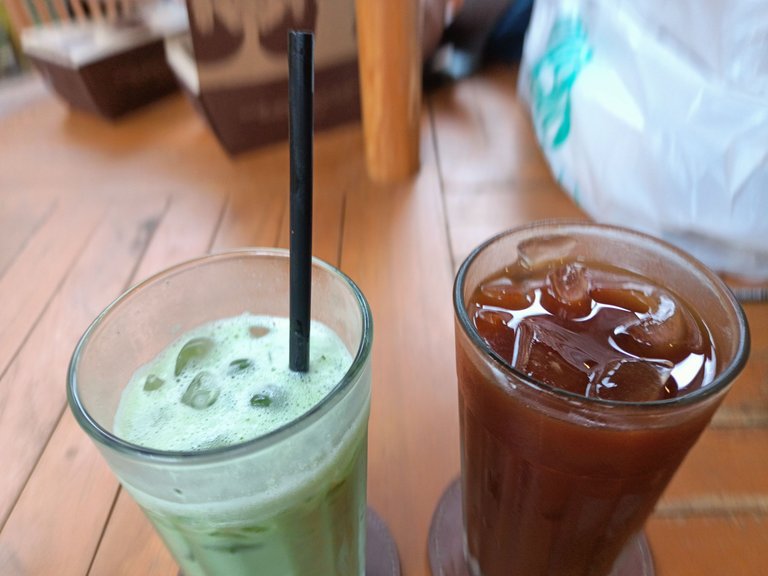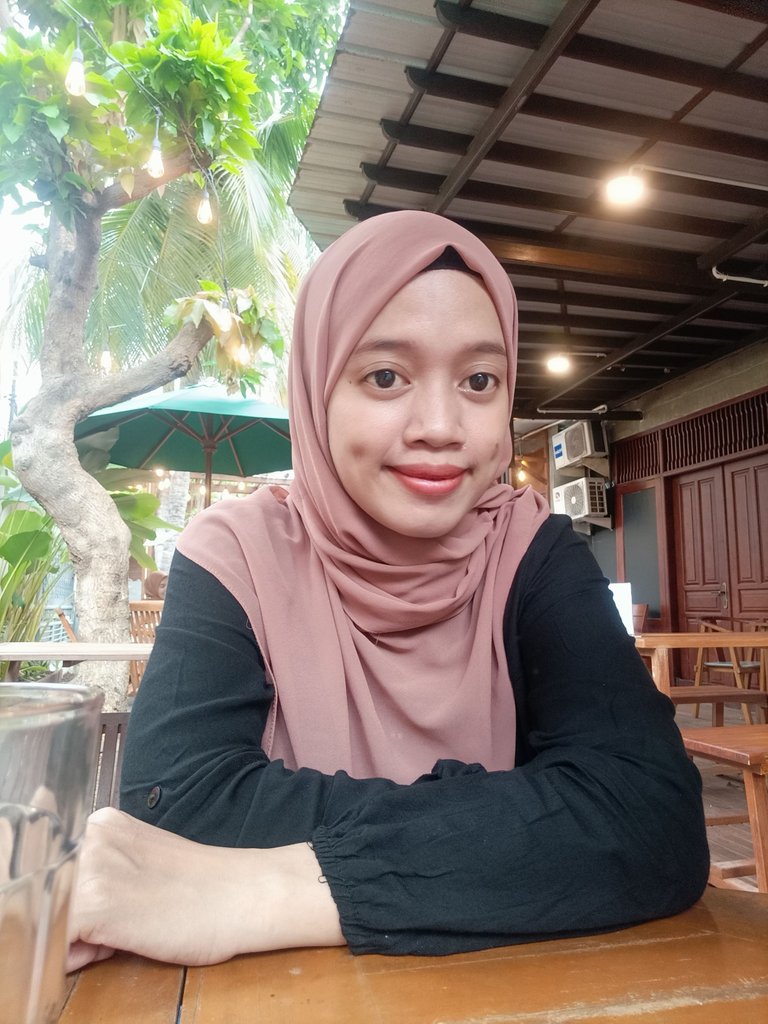 ---
I ordered an iced Americano.
Standard americano taste as usual. I somehow order the americano more often than anything else. LOL. Even though the taste I get tends to be similar, I feel my body is very happy with the presence of americano.
My friend ordered Matcha Latte. You know what my friends say when I ask how it tastes. She only answered briefly, concisely, and not clearly
"As usual'" she said with a faint laugh. LOL.
I decided to go to station thirty minutes before boarding.
---
---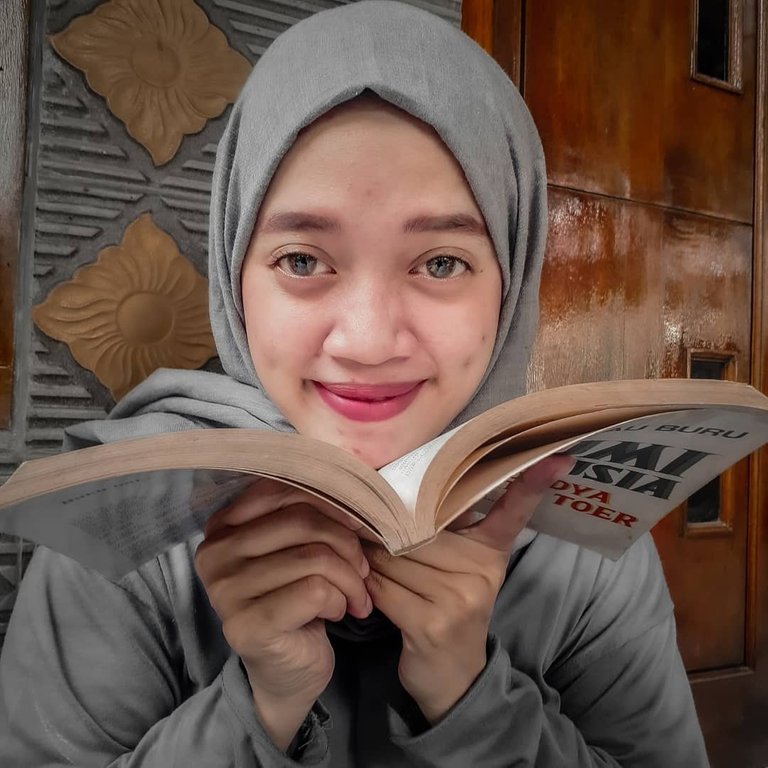 Titis N
Hi, I am the child of the universe, I like to read books with various genres. I was born in the city of batik but can't draw batik yet. I want to be a novelist, but my works are only short poems that are included in anthology books.
please share my content if you feel my content is good for everyone to read. Thank you. Let's be friends!

---
---