A Glimpse of Beauty - Evana's Photoshoot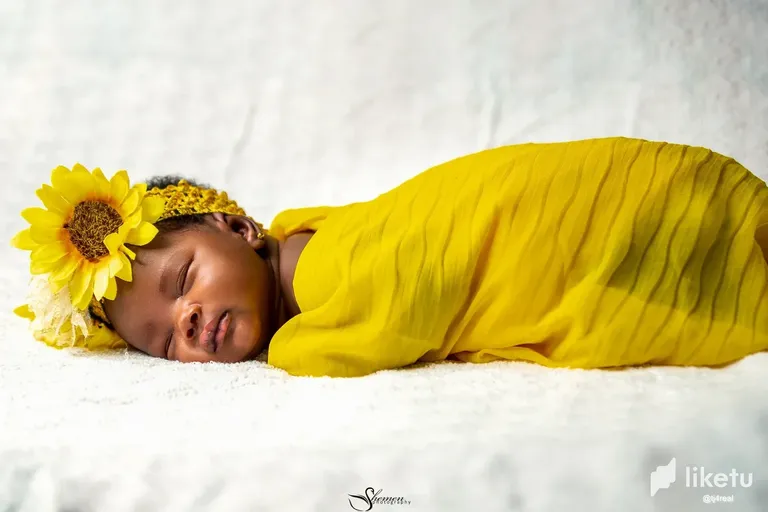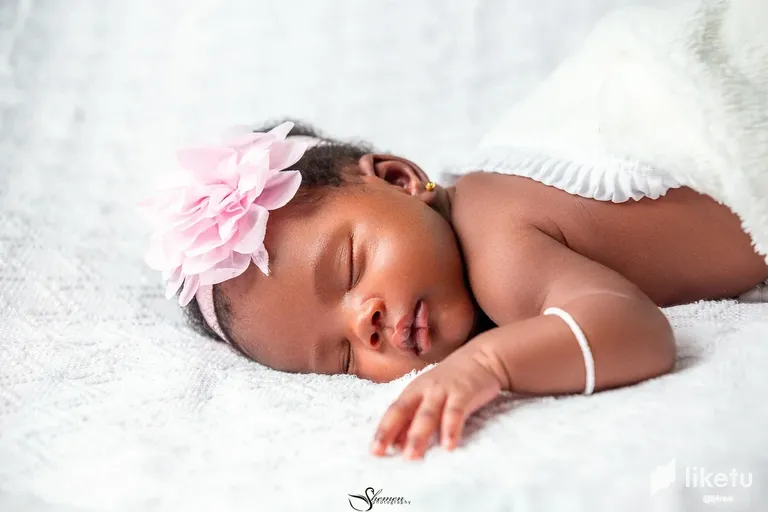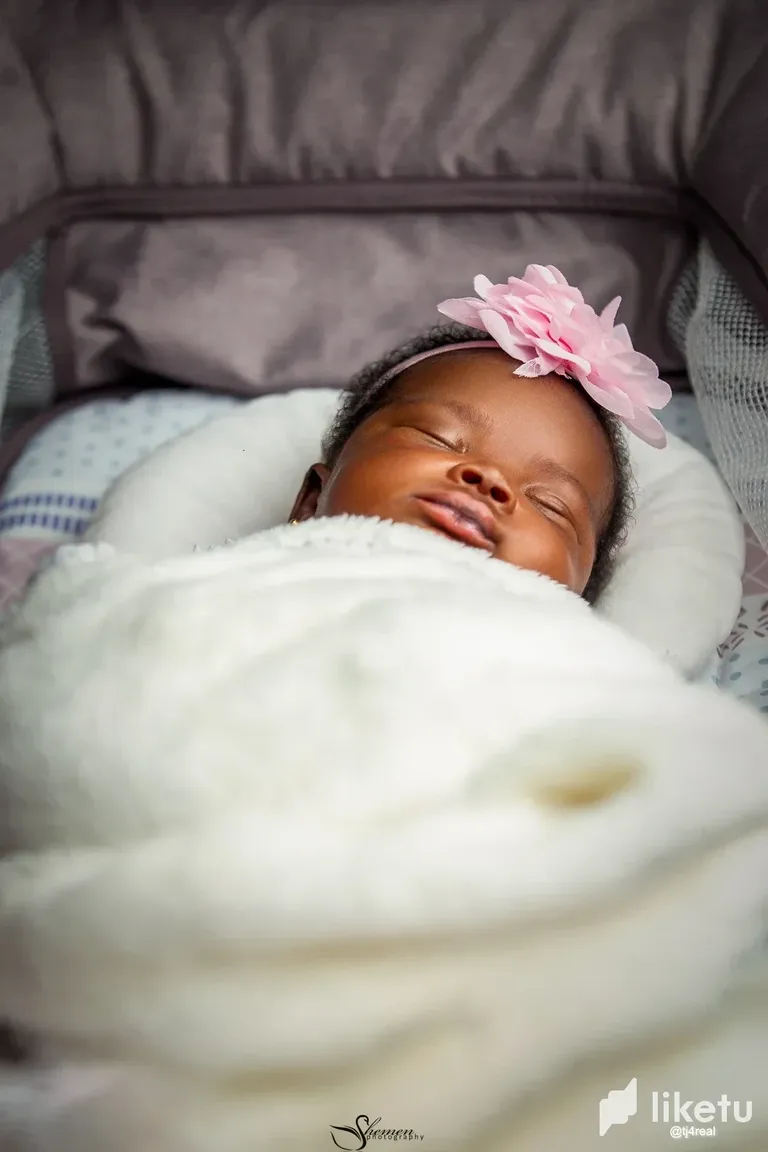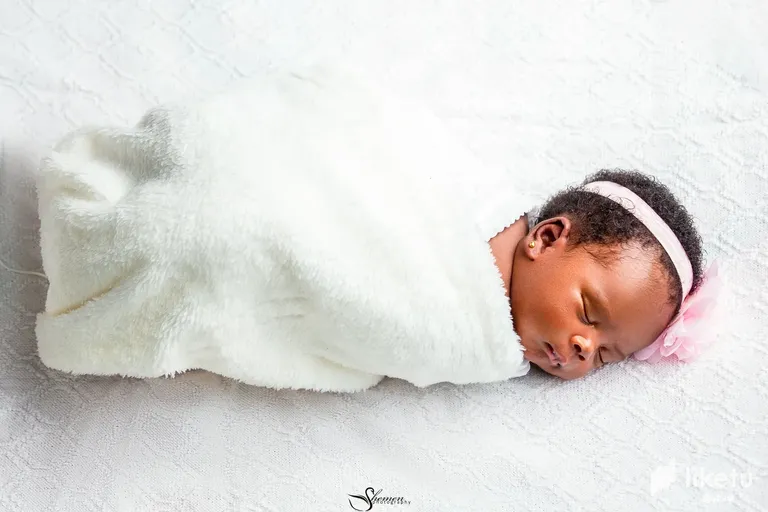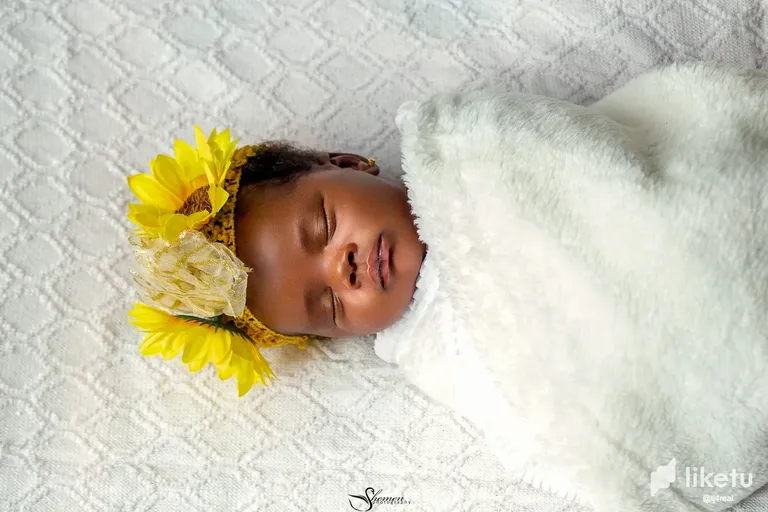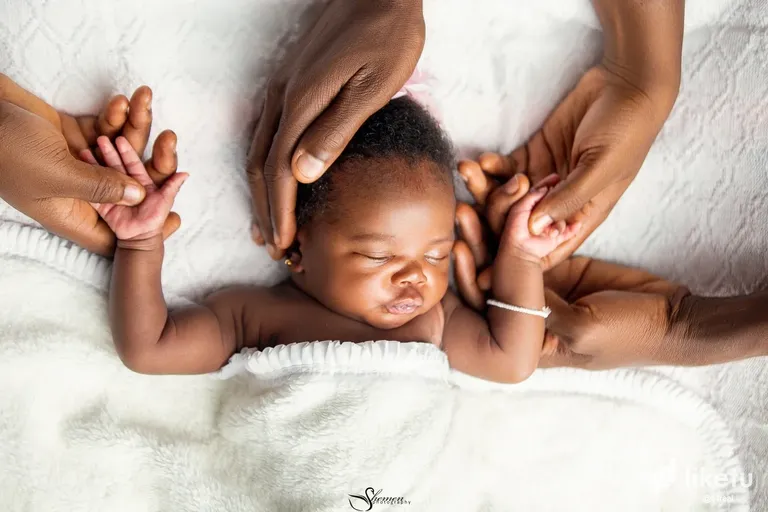 Hello everyone.
Welcome to my blog, where I write about the photography and retouching of a newborn baby; EVANA. She is a unique and beautiful baby, and I am excited to share photos of her with you. She is the perfect example of my style of newborn photography, and she is so photogenic already! Photography is life and it is for the living. The moment one takes his/her first breath is when life begins but he/she would have been living for some time prior to that. Babies are always fun to be with it.
Often, a baby shoot consists mainly of beauty sleep where the baby will sleep throughout the shoot. Alternatively, the baby can be awake and resist, cry or even play. Crying isn't pleasant and as such, I try to avoid it together. This is what really makes taking baby shots a toll. Babies can not naturally pose themselves and as such has to be helped all the time. As such, sleep mode is often the preferred mode by most artists. However, I would have loved to have some pictures of Evana with her pretty eyes wide open.
I believe that one of the most important things to consider when photographing a baby is their comfort. The best way to achieve this is by using props such as wraps and blankets, as well as keeping everything else as natural and stress-free as possible. I also love including elements of nature in the images I create, whether it is a leaf from a plant or the petals of a flower. That is why flowery petals were used in almost all the scenes. You can attest to how the sunflower headband made the first two pictures lit. These elements can help to make the photos stand out and show the beauty of each little detail that has gone into them.
Evan was such an adorable and content baby, and I loved every minute of photographing her. I wouldn't have done the art alone as I had my able assistant @azantilowgod to support me. Throughout the shoot, baby Evana slept and it was worth it since we obtained absolute neutral and natural poses. Some fun fact about photographing babies is the ability to twist them into different forms. At one point, I thought we were making the baby uncomfortable. The mother was available to assist in dressing Evana which made our work tremendously easy.
| Location | Camera | Photographer | Retoucher | Applications | Lens |
| --- | --- | --- | --- | --- | --- |
| Vitting Target | Canon EOS 6D I | @tj4real | @tj4real | Lightroom & Photoshop | Canon 70 - 200 USM III |
---
For the best experience view this post on Liketu
---
---