Crypto Analysis | Hive: Record Green Candle Streak!
Good day Hiveians!
Join me in analyzing the crypto markets!
Looks and feels like the Bull is back!
While not completely confirmed until we make a higher low after a bigger correction it seems that this is at the very least a relief rally. Hive has been going up lately with one green candle after another. Just last week I was predicting a possible pump to about 60 cents and so far we got one going up to 46. But the interesting part is that price is not falling (yet) and keeps on continuing making green candles.
Hive has now made a record 11 green candles in a row and if we also count the pump to 46 cents as basically green, we have made 16 green candles in a row! Previously the record was 9 green candles. And most importantly, the trend line leading the price has not been broken yet. It will definitely at some point soon since it is too steep of a slope, but so far it means that the rally can continue.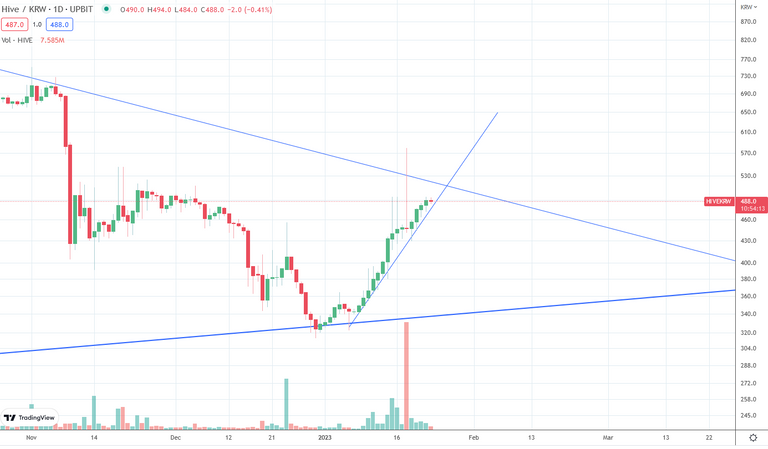 In the last post I also shared what normally happens when a rally continues for this long: a big pump! Just look at the historical price chart: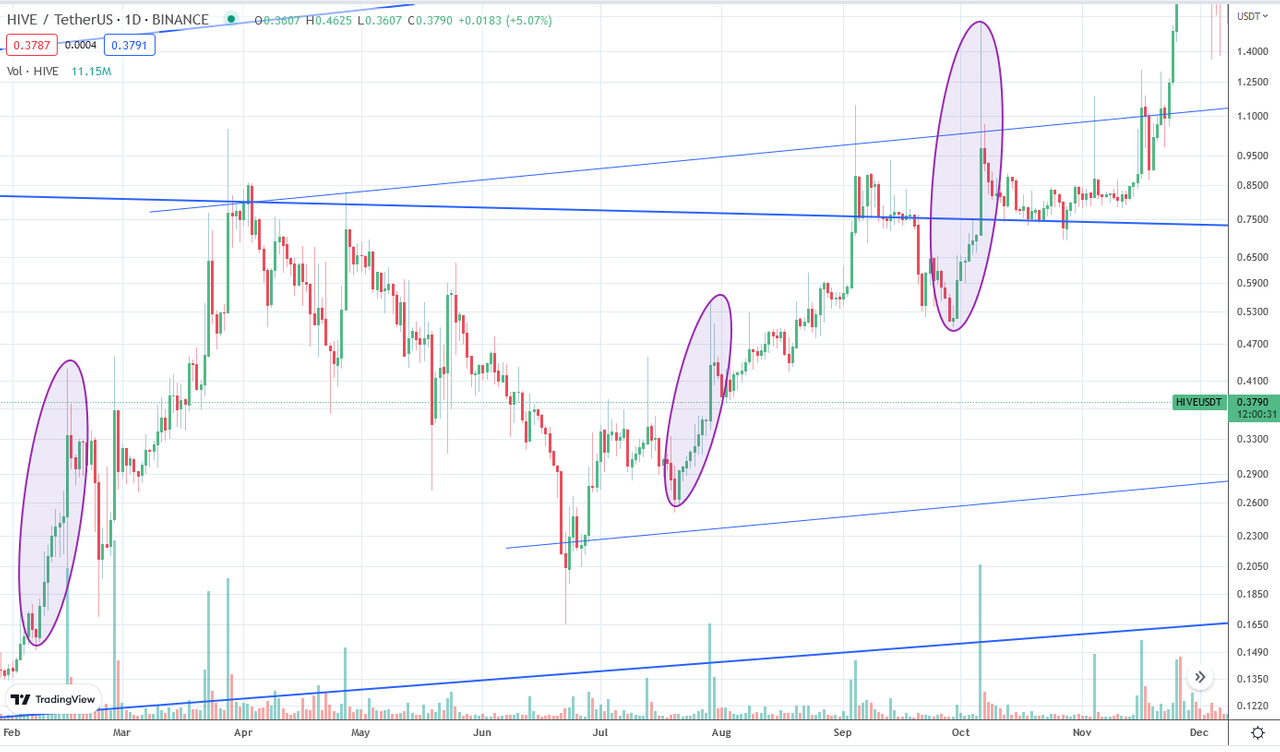 We also know that a dump has so far always been followed by a big dump. But before we know how low price will go again, we have to see whether Hive manages to break out of the daily resistance trend line.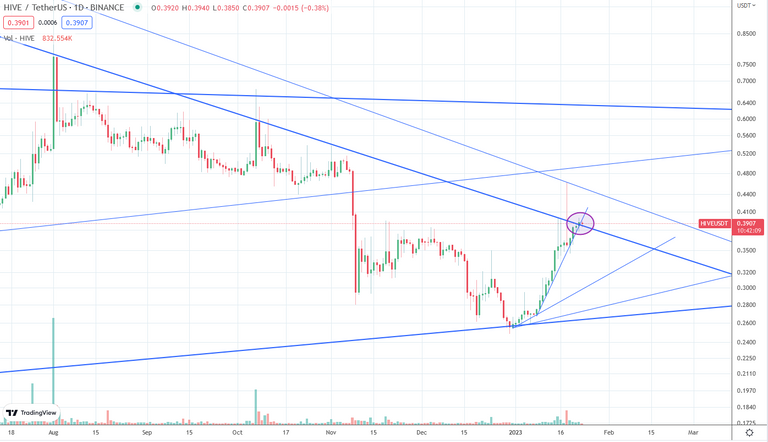 If it does, I would expect a massive price increase. But if not, price will probably dump to one of the thinner blue trend lines seen below it.
---
As a general reminder: Please keep in mind that none of this is official investment advice! Crypto trading entails a great deal of risk; never spend money that you can't afford to lose!

⛅🌦🌧🌦🌧🌨☁🌩🌦⛅🌧☁🌤🌥🌪🌧🌨🌩⛅🌦☁🌤🌥🌤⛅🌤⛅🌦⛅

⛅🌦🌧🌦🌧🌨☁🌩🌦⛅🌧☁🌤🌥🌪🌧🌨🌩⛅🌦☁🌤🌥🌤⛅🌤⛅🌦⛅

---
---