WednesdayWalk #42: Walked With Christmas Decor | A Virtual Walk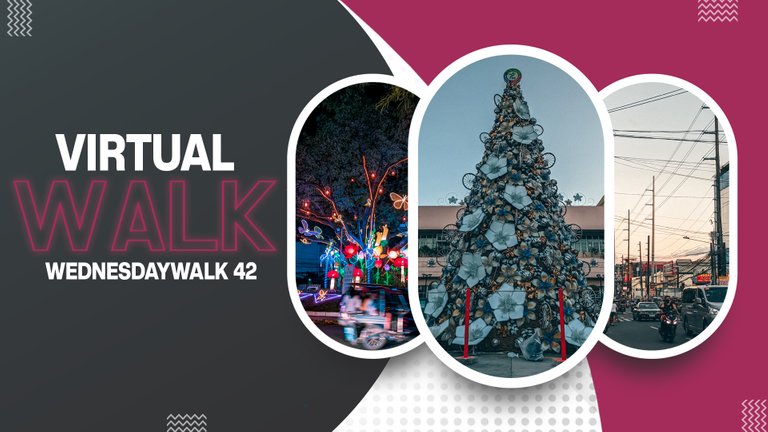 A Christmas Tree Made Out Of Recyclable Materials
Yesterday afternoon after we skated I just took a little walk in front of the Municipal Office in Teresa, Rizal. I saw a super tall Christmas Tree standing inside in the middle of the municipal and I took some photographs of the tree. At first, I don't even know that the Christmas Tree is made out of recyclable materials. How do I know that the tree is made out of recyclable materials? Well, I really found out that the three are made out of recyclable materials just because when I took a photo of the tree very close.
Even though that tree is made of recyclable materials it's still beautiful, nature friendly, and unique. The design of the tree is very unique and the motive is a blooming flower symbolizing a new hope. Whoever made that Christmas Tree I'm so proud of you guys because you make a Christmas magical.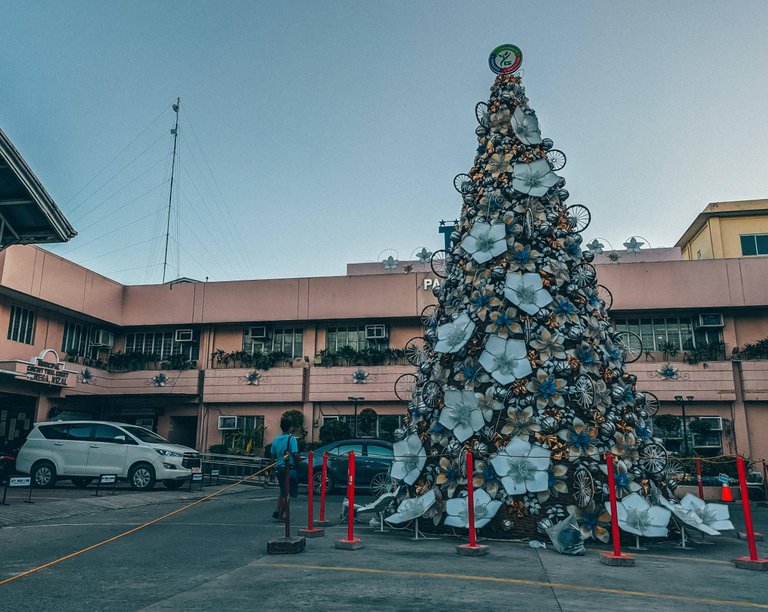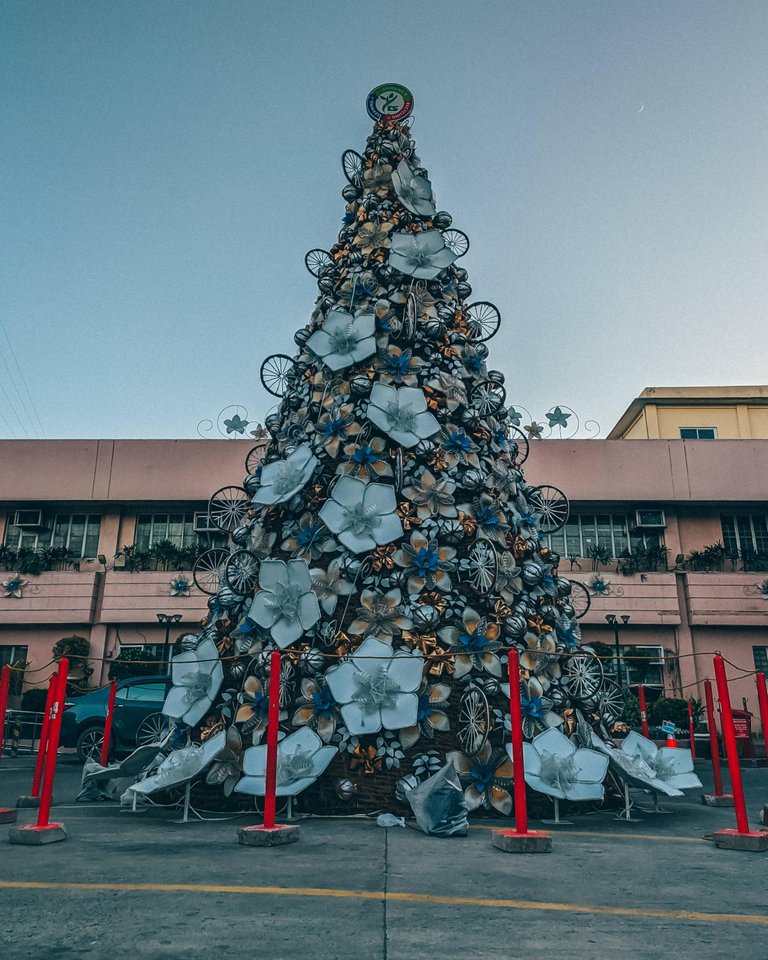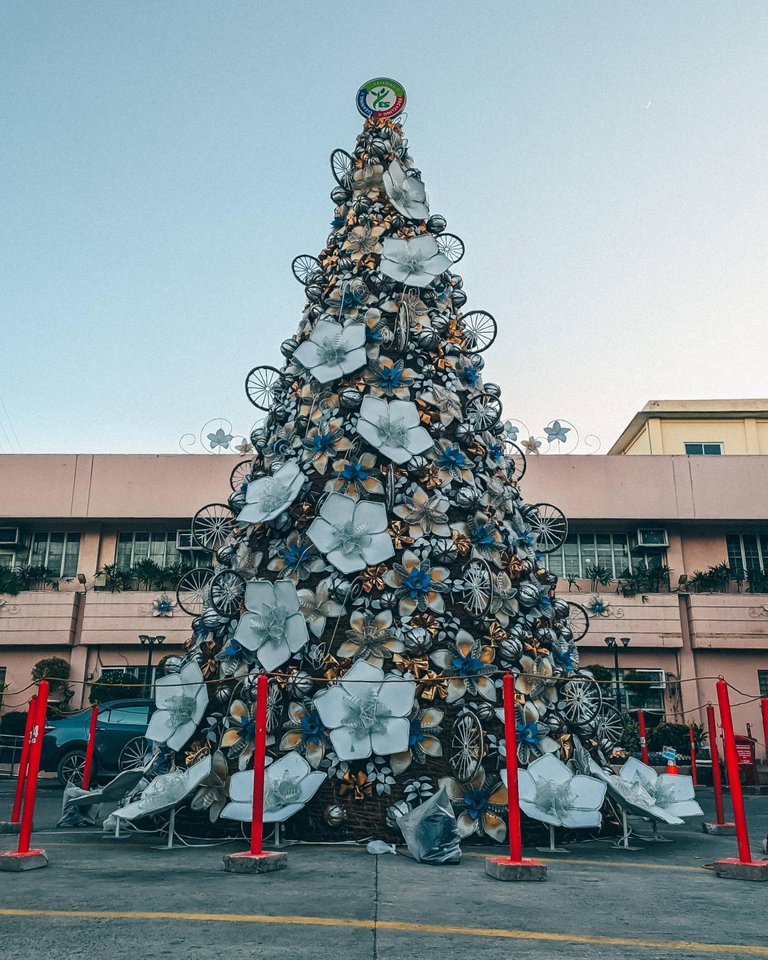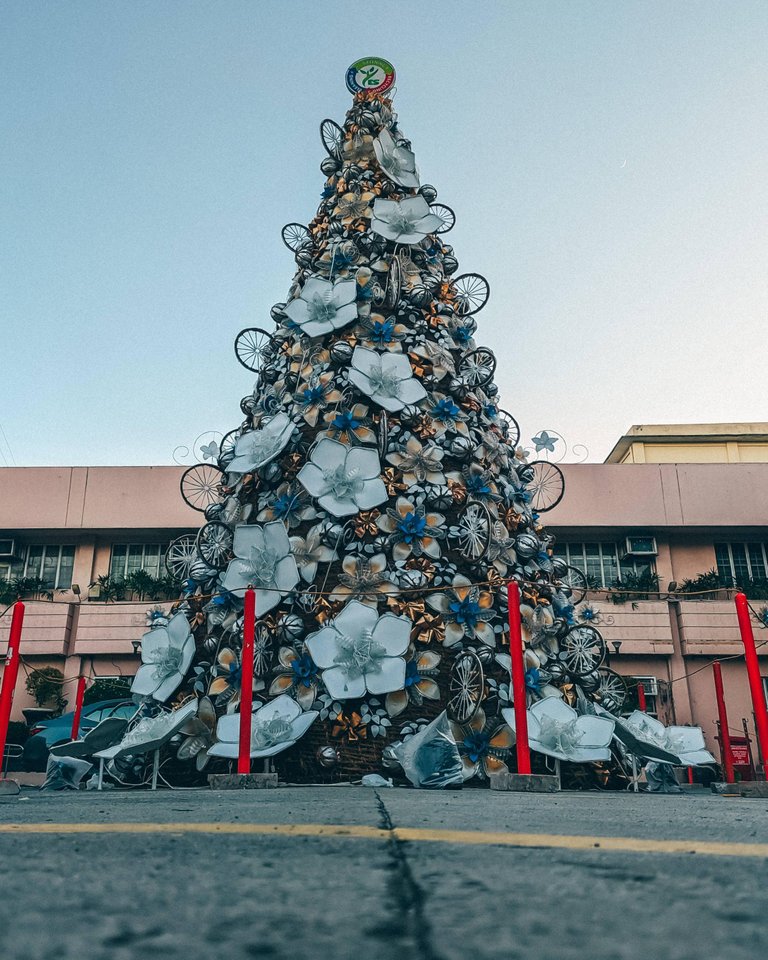 Here is a close-up image of the recyclable materials used in that tree. As you can see the pistil of the flower is made out of a used water container and those circle shaped like a wheel is a used bicycle wheel. But most of the materials are made out of used water containers and that is a pretty impressive job.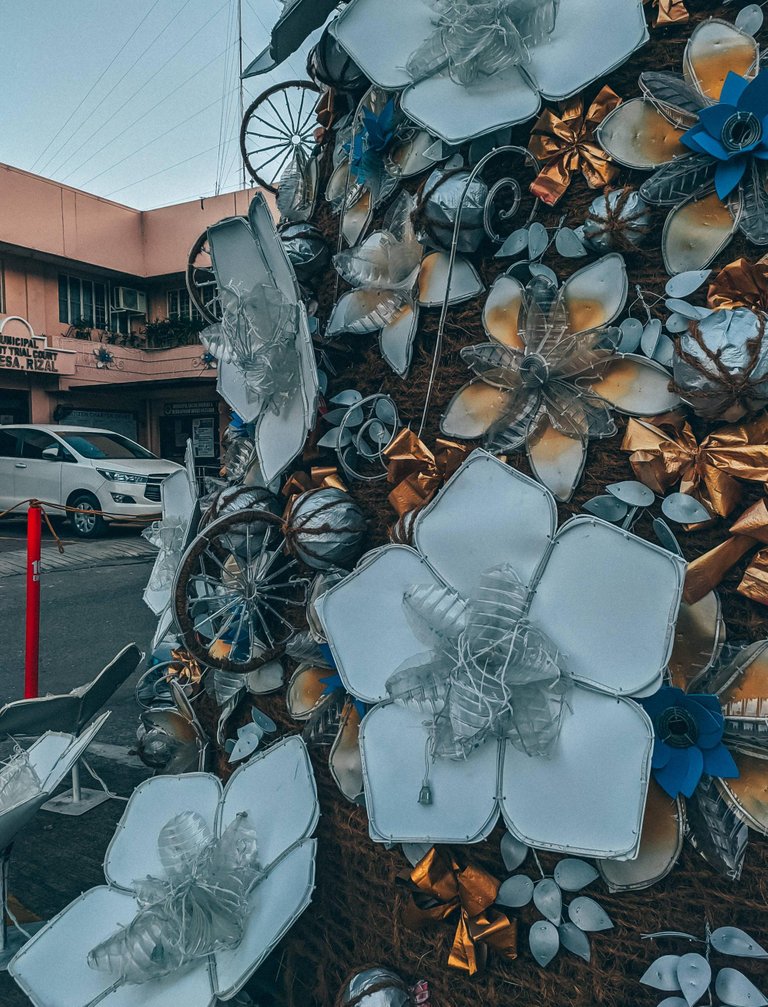 Here's the image of the Christmas tree with the name of the municipality of Teresa, Rizal.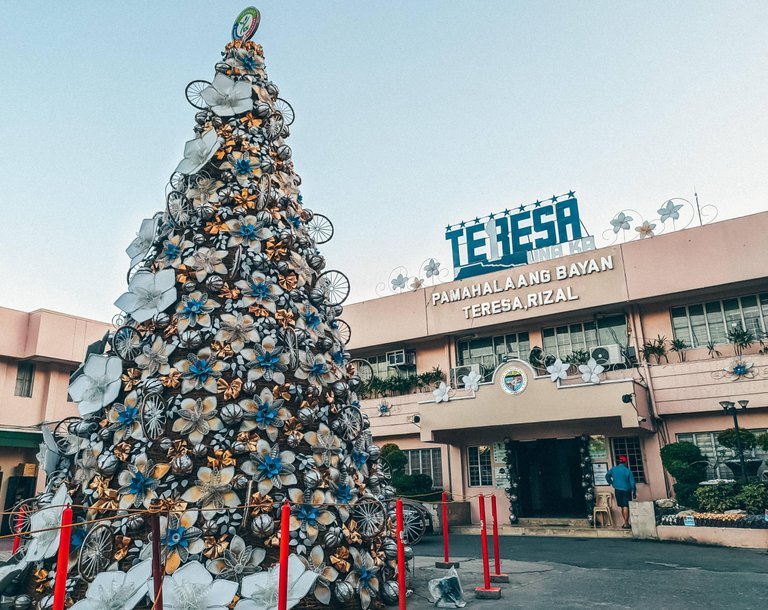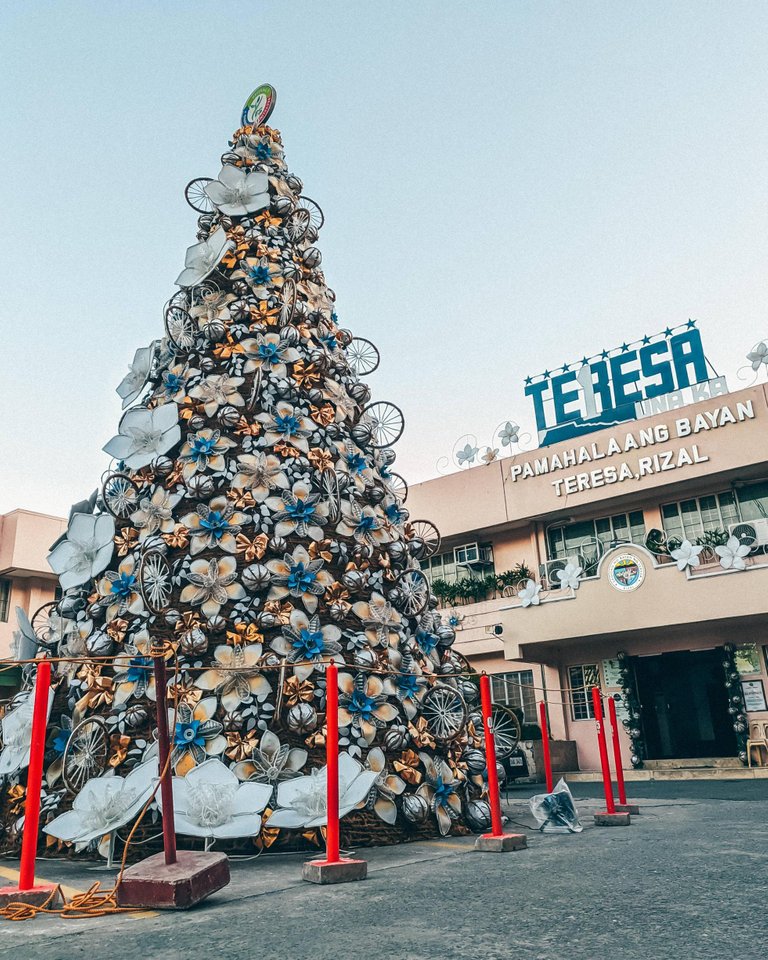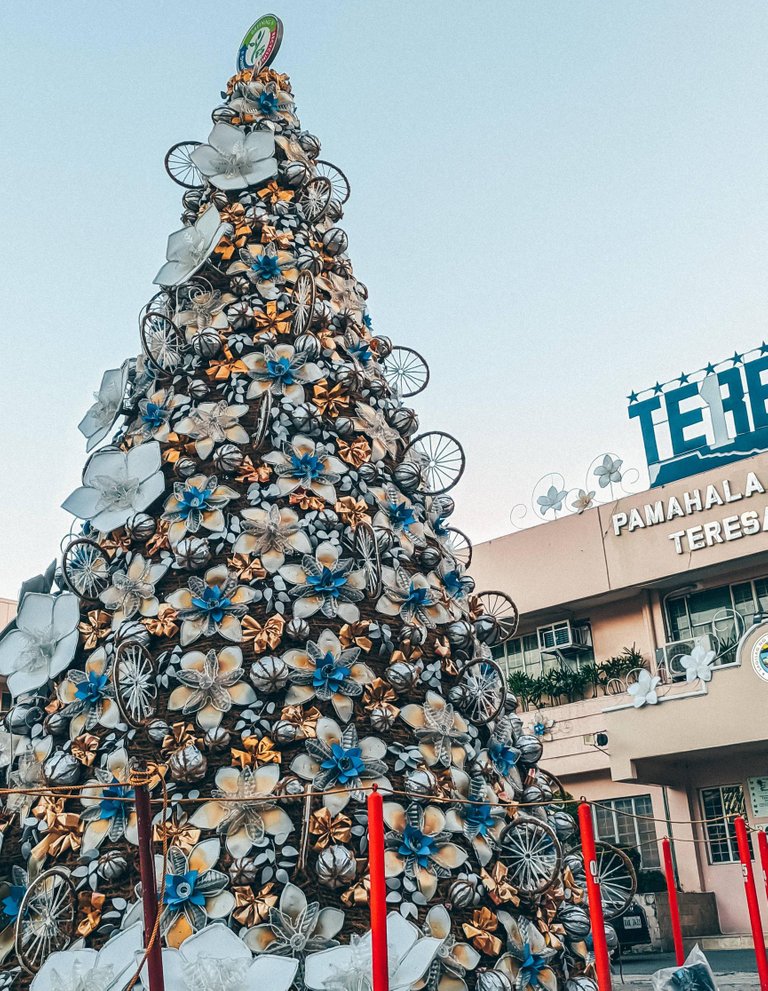 Besides the Christmas tree, I also found a Christmas Nativity made out of recyclable materials. Those images of Joseph, Mary, the Angels, the three Kings, and the animals are made out of the used zinc metal roof. That is the first when I saw a Christmas Nativity scene made out of a zinc metal roof.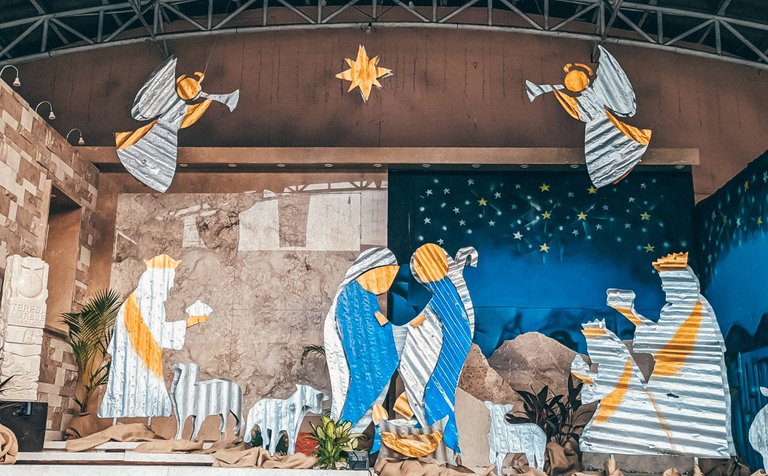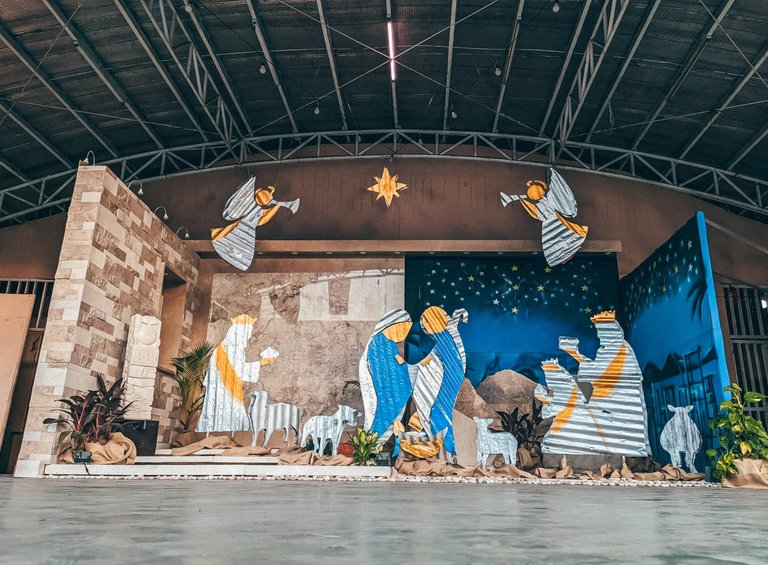 The Licos Park With Christmas Decoration
Every year during the Christmas season all parks in Antipolo, City are decorated with Christmas decorations. It was almost night when I arrived back home and then I saw that Licos Park has already Christmas decorations and it's so beautiful. This year the theme of Christmas decorations in Lico's park is fantasy and magical.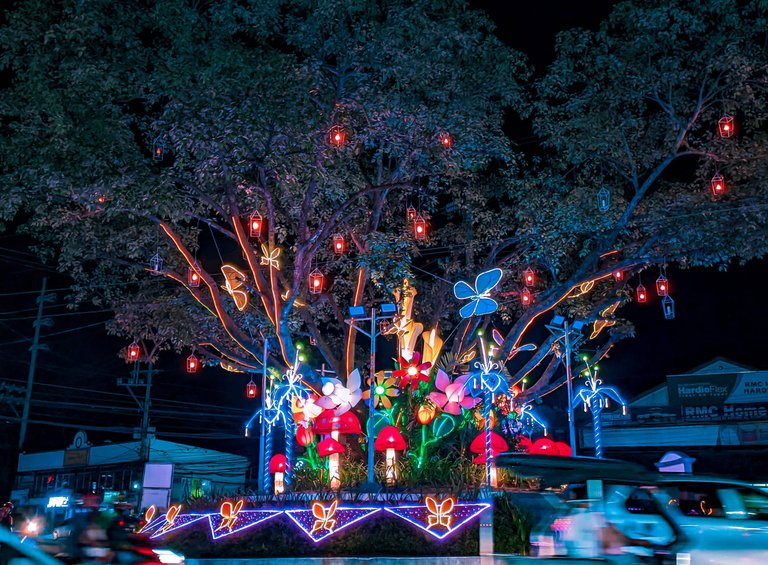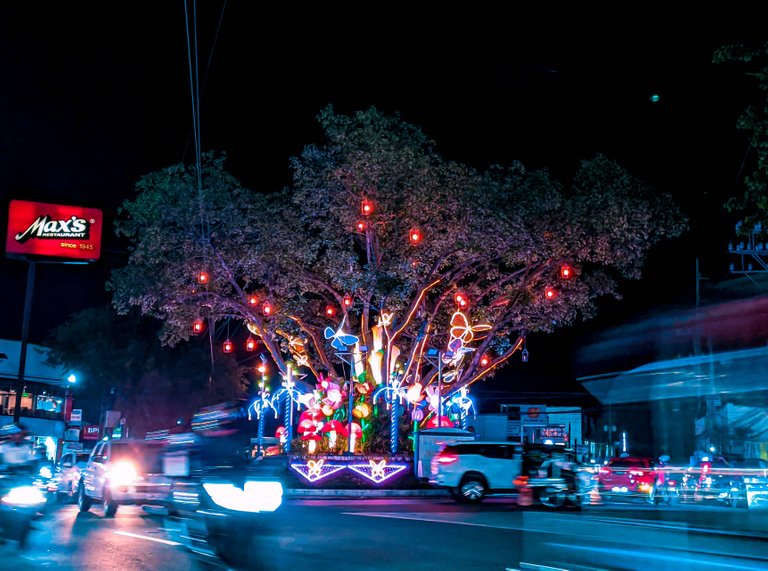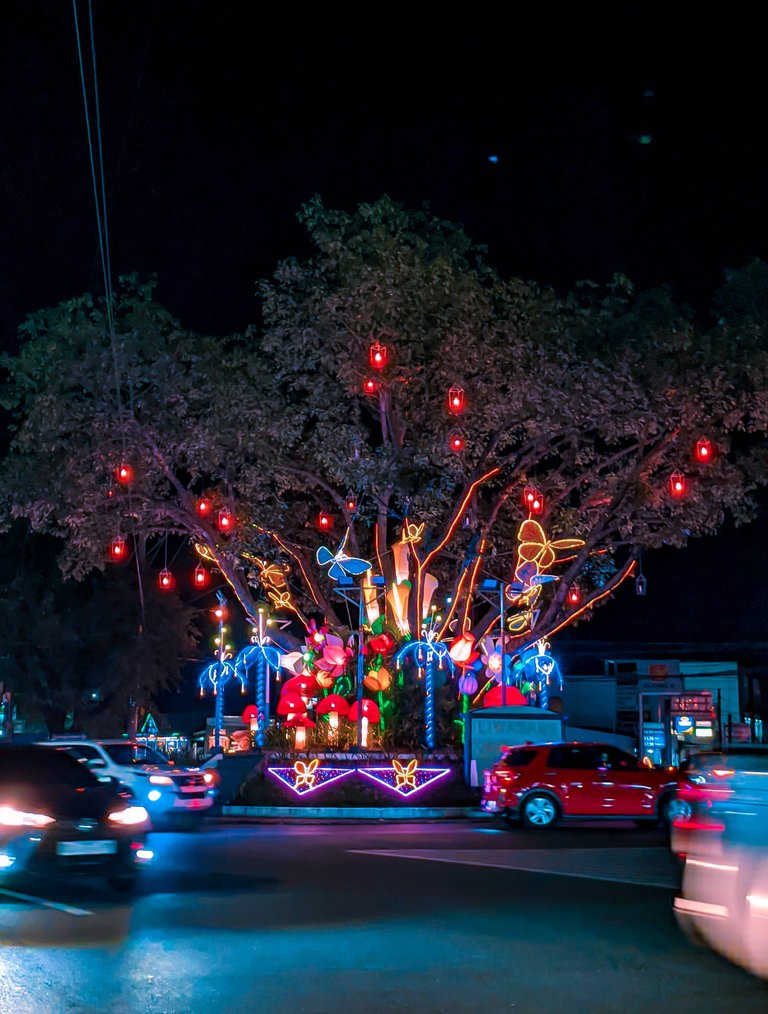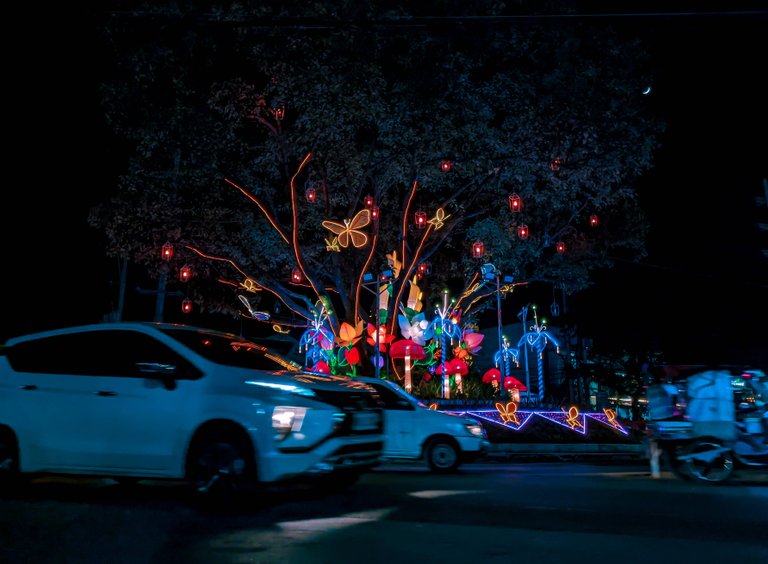 ---
Wednesday Walk #42
---
Please Note: In this article, all the images are mine I captured them using my Realme 5 Pro.

---
Camera: Taken by Realme 5 Pro
Category: Holiday Photography
Date Taken: November 29, 2022
---
Thanks For Visiting My Blog I appreciate Your Precious Time!
---
---