💥🌟Rutina de Tríceps🌟💥[SPA 🇻🇪] [ENG🇺🇲]
---
---
💥🌟Rutina de Tríceps🌟💥SPA 🇻🇪] [ENG🇺🇲]
---
💥🌟Triceps Routine ⭐💥[SPA 🇻🇪] [ENG🇺🇲]
---
Hola amigos de la comunidad de HIVE y amigos y amigas de
SWC
, soy Miguel Louis
@Togaswc
, un gusto saludar. El día de hoy les traigo una rutina para los tríceps ya que suelo entrenar por músculos individual la parte superior del cuerpo que sería el torso. Pero en esta oportunidad estaré mostrado el entrenamiento para los tríceps 💥⭐
---
Hello friends of the HIVE community and members SWC, I'm Miguel Louis @nice to say hello Today I bring you a routine for the triceps since I usually train individual muscles in the upper part of the body, which would be the torso. But this time I will be showing the training for the triceps
.
💥⭐
---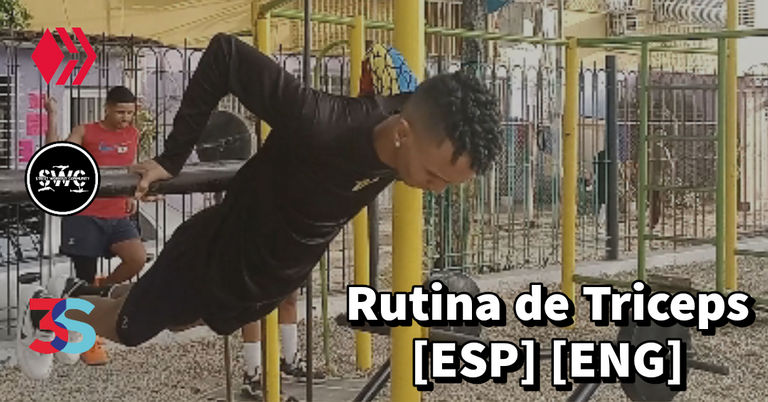 ---
INTRODUCCIÓN - INTRODUCTION
---
En el video van a observar 5 Ejercicios muy bueno para desarrollar mayor fuerza ya que hay ejercicios que son algo avanzados y se requiere tener una base fundamental de fuerza y dominio de ejercicios básicos para poder avanzar al siguiente nivel en dichos ejercicios . 💪💥
---
In the video you will observe 5 very good exercises to develop greater strength since there are exercises that are somewhat advanced and it is required to have a fundamental base of strength and mastery of basic exercises to be able to advance to the next level in said exercises.💪💥
---
---
CORTOMETRAJE 🎬
---

---
Ejercicio 1
Fondos en superficie cerradas(Básico):
Este ejercicio es uno de los más comunes cuando uno el atleta está comenzando por la cual se trabaja bien parte de las 3 cabezas del tríceps y como trabajo segundario, el pectorales superior.
3 x 9/10 Repeticiones
Ejercicio 2
Flexiones Diamantes(Básico):
Está variantes de Flexiones es algo complicado cuando se está comenzando, porque se requiere un dominio de las Flexiones clásicas para poder avanzar a esta variantes. Que trabajar parte del tríceps y pectorales.
3 x 9/10 Repeticiones
Ejercicio 3
Korean Dips(Avanzado):
Este ejercicio es algo avanzado porque se necesita una gran base de fuerza en empuje como en los hombres y tríceps y especial las muñecas y por la ejecución por la posición del ejercicio que es como un posible "hefesto".
2 x 8/10 Repeticiones
Ejercicio 4
extensiones de tríceps (Avanzado):
Está variantes es muy efectiva para entrene de una manera aislada los músculos del tríceps, porque se necesita buena base de fuerza y como beneficiós en ganar fuerza a futuros entrena la imposible fondos..
3 x 10 Repeticiones
Ejercicios 5
Flexiones en X(Avanzado):
Está variantes si es más avanzada porque se trata de fuerza y estabilidad en dicha ejecución ya que al baja debes aguantar un tiempo abajo y subir que solo la fuerza venga de los brazos, principalmente de los tríceps.
2 x 6/8 Repeticiones
Exercise 1
Funds on closed surfaces (Basic):
This exercise is one of the most common when an athlete is starting, for which part of the 3 heads of the triceps is worked well and as a secondary work, the upper pectorals.
3 x 9/10 Reps
Exercise 2
These variants of Push-ups are somewhat complicated when you are starting out, because a mastery of Classic Push-ups is required to be able to advance to these variants. That work part of the triceps and pectorals.
3 x 9/10 Reps
Exercise 3
Korean Dips(Advanced):
This exercise is somewhat advanced because a great base of strength is needed in pushing as in the shoulders and triceps and especially the wrists and for the execution due to the position of the exercise that is like a possible "hephaestus".
2 x 8/10 Reps
Exercise 4
triceps extensions (Advanced):
These variants are very effective to train the triceps muscles in an isolated way, because a good base of strength is needed and as benefits in gaining strength in the future, train the impossible funds.
3 x 10 Reps
Exercises 5
Push-ups in X(Advanced):
There are variants if it is more advanced because it is about strength and stability in said execution since when you go down you must hold down for a while and go up so that only the force comes from the arms, mainly from the triceps.
2 x 6/8 Reps
---

---
| EJERCICIOS | EXERCISES |
| --- | --- |
| Ejercicio N°1 | Exercise N°1 |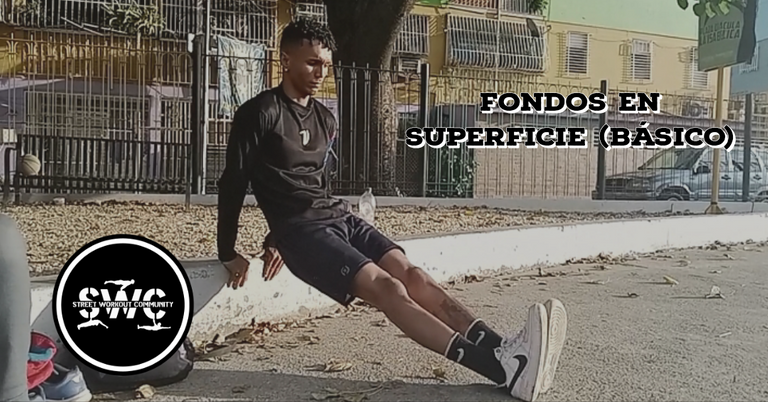 ---
| Ejercicio N°2 | Exercise N°2 |
| --- | --- |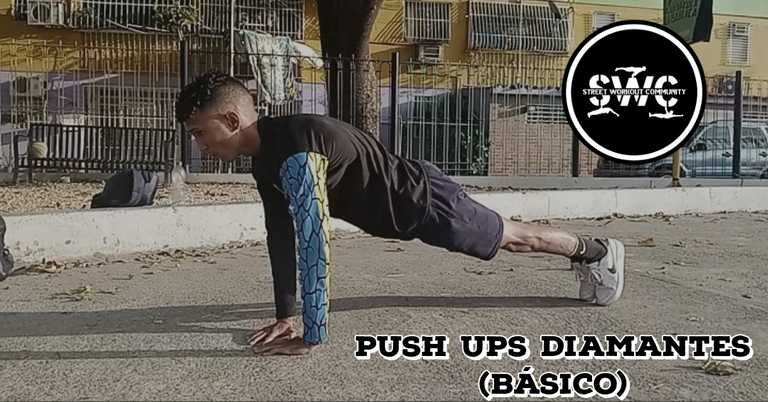 ---
| Ejercicio N°3 | Exercise N°3 |
| --- | --- |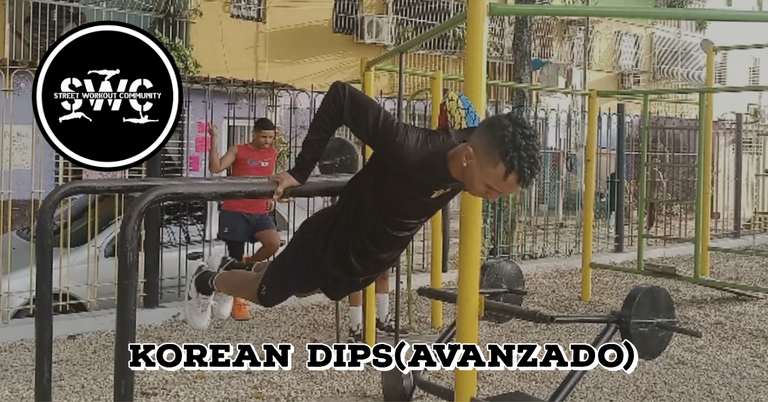 ---
| Ejercicio N°4 | Exercise N°4 |
| --- | --- |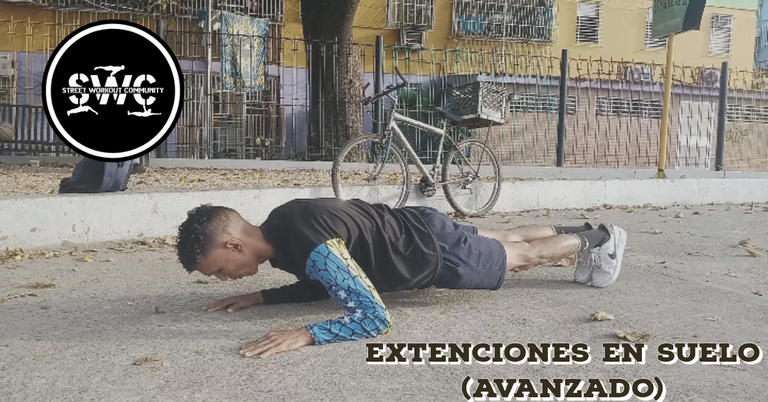 ---
| Ejercicio N°5 | Exercise N°5 |
| --- | --- |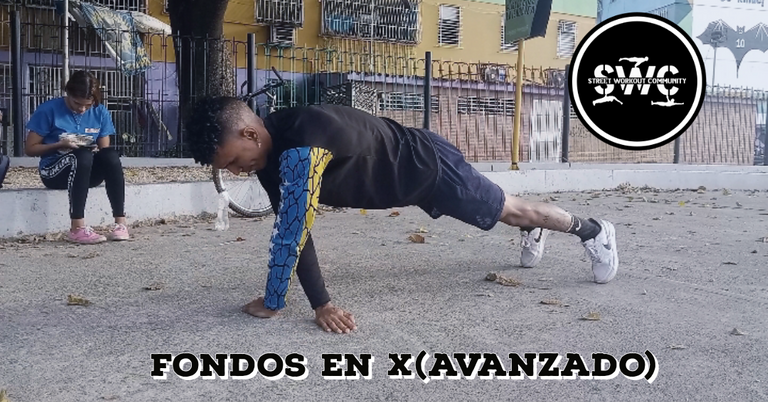 ---

Esto fue la rutina del día de hoy, espero les haya gustado cualquier duda o pregunta me lo pueden hacer llegar a la caja de comentarios. Es muy recomendable realizar todos los ejercicios con mayor tension mecánica para hacer no perder la técnica y las repeticiones. Y sin más nada que decir, nos vemos en el siguiente post. 🙏💪
---
This was today's routine, I hope you liked any doubt or question you can send it to me in the comment box. It is highly recommended to perform all the exercises with greater mechanical tension so as not to lose technique and repetitions. And without anything else to say, see you in the next post.🙏💪
---

| Créditos | Credits |
| --- | --- |
| Camára | Camara |
| @Togaswc | @Togaswc |
| Edición | Edition |
| @Togaswc | @Togaswc |
| Musicalización | Music |
| La música usada en el vídeo esta libre de derechos de autor | The music used in the video is free of copyright |
| Música proporcionada por locdou | Music provided by locdou |
---
---
---
---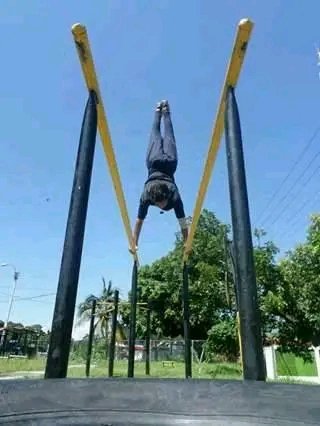 ---
Miguel Louis - Creando Contenido De Calidad Para Ustedes
✎﹏﹏Toga.sw ﹏﹏
---
✎﹏﹏REDES﹏﹏
---

---
---
---
▶️ 3Speak
---
---