🔥💪 RECOPILACIÓN del entrenamiento del día 💪🔥 | [SPA 🇻🇪] [ENG🇺🇲] |
---
---
---
---

---
🔥💪 RECOPILACIÓN del entrenamiento del día 💪🔥[SPA 🇻🇪] [ENG🇺🇲]
---
🔥💪Compilation of the training of the day💪🔥[SPA 🇻🇪] [ENG🇺🇲]
---
Hola todos los integrantes de HIVE y SWC(StreetWorkout Community) Soy Miguel Louis(togasw), espero se encuentren bien . El día de hoy les vengo a compartir una recopilación de lo que fue el entrenamiento de día de ayer que se basa en retomar el TOUCH FRONT LEVEL. Y cierta parte de un pequeño combo ya que estoy también retomando algunos combos de estáticos. Espero les guste 💯.
---
Hello all the members of HIVE and SWC (StreetWorkout Community) I am Miguel Louis (togasw), I hope you are well, I have been very inactive due to personal issues that have arisen. But here I am again sharing this post with you💥. Today I want to share a day of advanced Full Planche training with an elastic band, I hope you like it💯.
---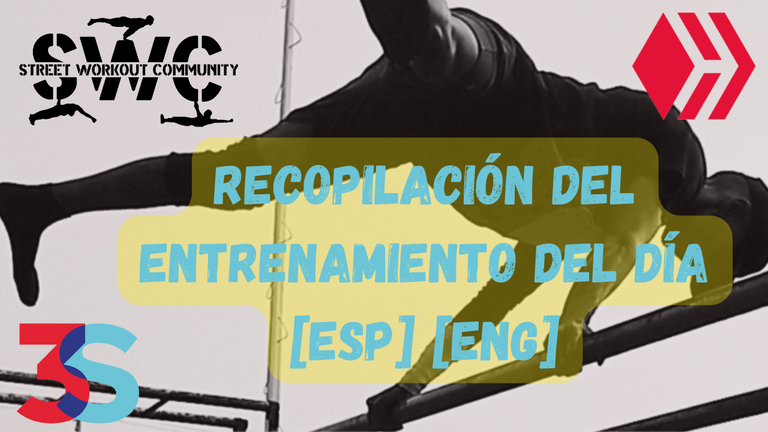 ---
INTRODUCCIÓN - INTRODUCTION
---
Estoy retomando este tipo de rutina de nuevo, ya que estoy reforzando el FRONT LEVEL como la plancha, pero en esta oportunidad es el touch FRONT LEVEL ya que es una varíante avanza del mismo FRONT LEVEL normal y me eh sentido lo suficientemente fuerte para retomar dicha rutina
---
I am taking up this type of routine again because before all this inactive time, I had already been having a very intensive training and the truth was that I was recovering a phenomenal level and I want to get back to doing that type of routine again and with an elastic band.
---
---
CORTOMETRAJE 🎬

---
Ejercicio 1
Palanca Frontal Ancha
4 Series
Ejercicio 2
Palanca Frontal a una pierna avanzada
4 Series
Ejercicio 3
Aguante en palanca frontal tuck avanzada
4 Series
Ejercicio 4
Aguante de Palanca Frontal + banda Elastica
4 Series
Ejercicio 5
**Positivas de Palanca Frontal a una pierna **
4 Series
Exercise 1
FRONT LEVEL wide
4 Series
Exercise 2
Hold One leg touch FRONT LEVEL
4 Series
Exercise 3
Hold Tuck Avance Touch FRONT LEVEL
4 Series
Exercise 4
Touch FRONT LEVEL + banda Elastic
4 Series
Exercise 5
Press One leg FRONT LEVEL
4 Series

| EJERCICIOS | EXERCISES |
| --- | --- |
| Ejercicio N°1 | Exercise N°1 |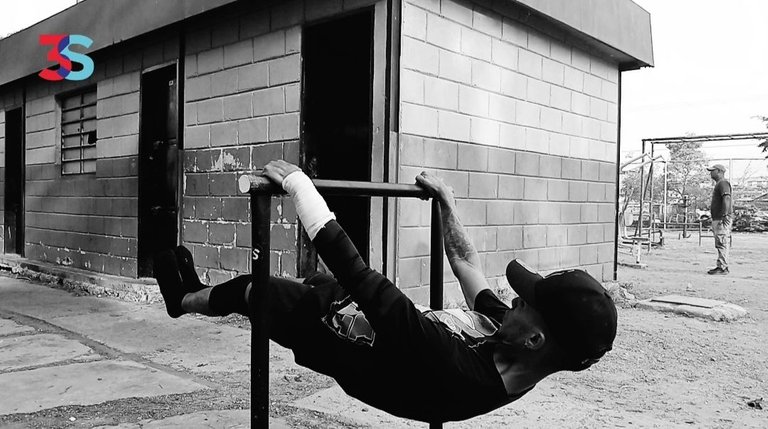 ---
| Ejercicio N°2 | Exercise N°2 |
| --- | --- |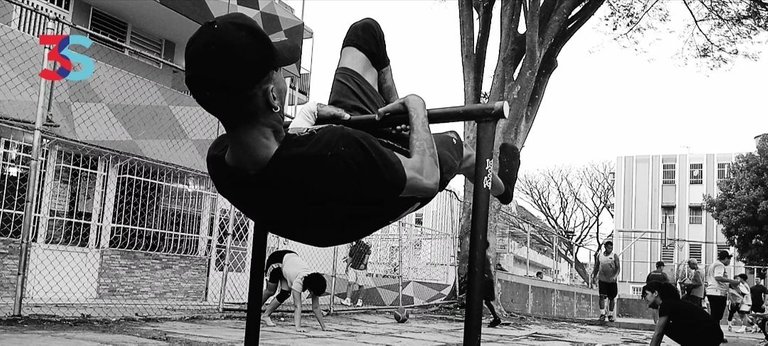 ---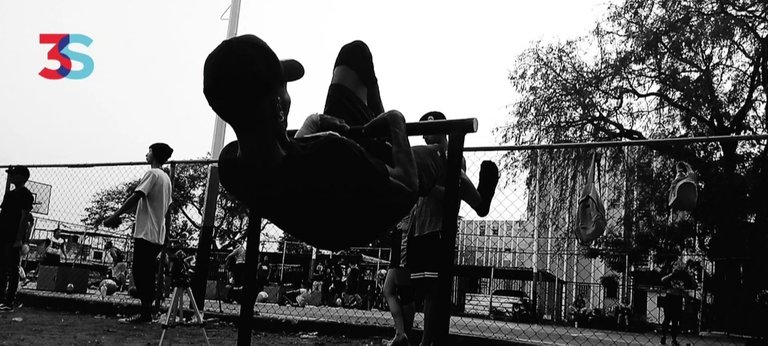 ---
| Ejercicio N°3 | Exercise N°3 |
| --- | --- |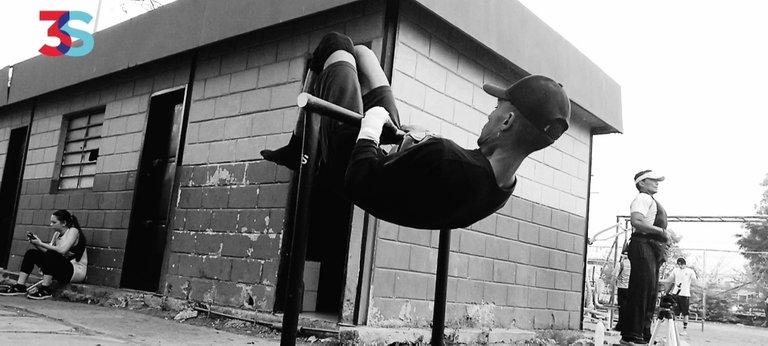 ---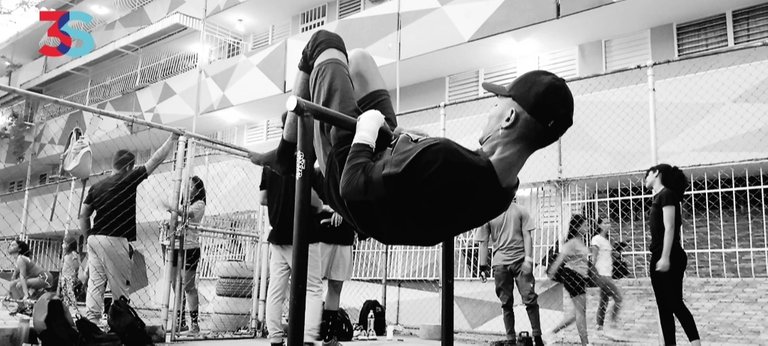 ---
| Ejercicio N°4 | Exercise N°4 |
| --- | --- |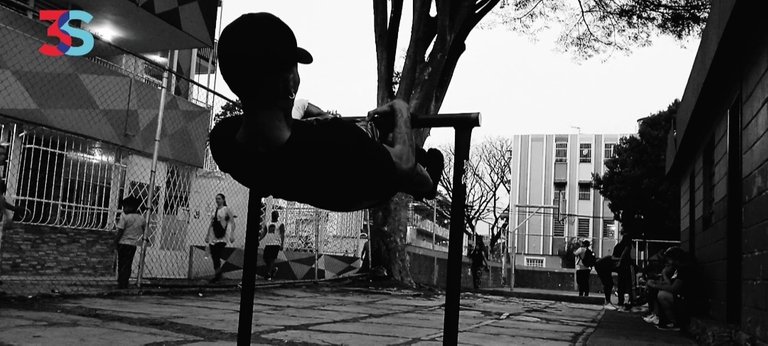 ---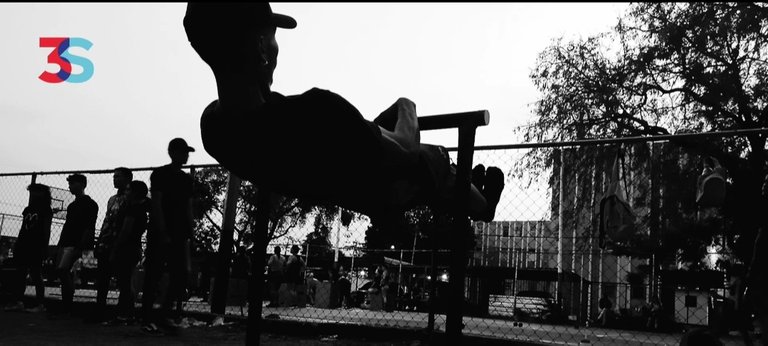 ---
| Ejercicio N°5 | Exercise N°5 |
| --- | --- |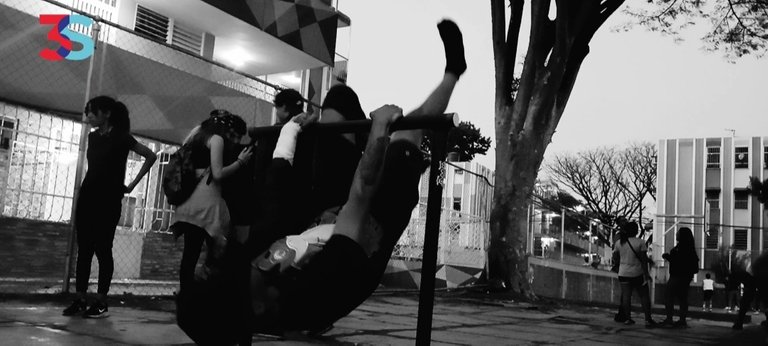 ---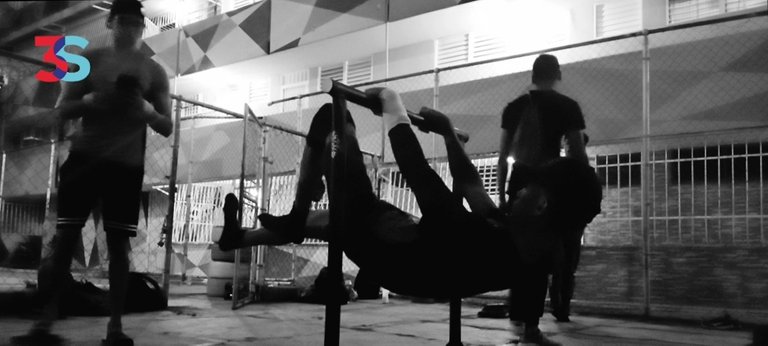 ---
👊💪🔥Así fue el día de entrenamiento de hoy espero les haya gustado este post , cualquier duda hacérmelo llegar a la caja de comentarios. Sin más nada que decir nos vemos en el siguiente post 🔥💪👊
---
👊💪🔥 That's how today's training day went, I hope you liked this post. Any questions, let me know in the comment box. Without further ado, see you in the next post..🔥💪👊
---

| Créditos | Credits |
| --- | --- |
| Camára | Camara |
| @Togaswc | @Togaswc |
| Edición | Edition |
| @Togaswc | @Togaswc |
| Musicalización | Music |
| La música usada en el vídeo esta libre de derechos de autor | The music used in the video is free of copyright |
| Música proporcionada por locdou | Music provided by locdou |
---
---
---
---