🔥💪 Rutina de tiron nivel basico💪🔥[SPA🇻🇪][ENG🇺🇲]
---
---
---
---

---
🔥💪 Rutina de tiron nivel basico💪🔥[SPA🇻🇪][ENG🇺🇲]
---
🔥💪basic level pull routine💪🔥[SPA🇻🇪][ENG🇺🇲]
---
Hola todos los integrantes de HIVE y SWC(StreetWorkout Community) Soy Miguel Louis(togasw), espero se encuentren bien . El dia de hoy les quiero compartir una rutina de tirón muy buena y espero les agrade y puedan ponerla en prueba, es de nivel basico 💯.
---
Hello all the members of HIVE and SWC (StreetWorkout Community) I am Miguel Louis (togasw), I hope you are well. Today I want to share a very good pulling routine and I hope you like it and can put it to the test, it is a basic level💯.
---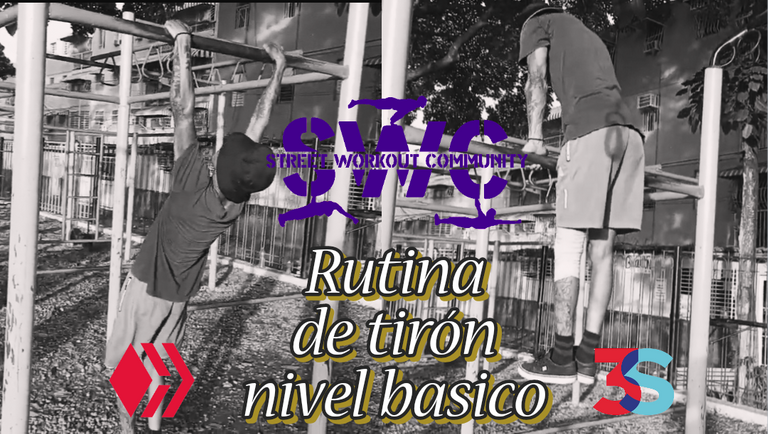 ---
INTRODUCCIÓN - INTRODUCTION
---
Estoy retomando este tipo de rutina de nuevo porque me encontré en varias lesiones por la cual estuve súper inactivo en subir post para ustedes. La rutina se basa en ejercicios básicos y realizarlos de una manera correcta para que así al largo plazo obtenga buenos resultados en fuerza.
---
I am taking up this type of routine again because I found myself with various injuries for which I was super inactive in posting for you. The routine is based on basic exercises and performing them correctly so that in the long term you get good results in strength..
---
---
CORTOMETRAJE 🎬

---
3 Series x 5 Repeticiones
Ejercicio 2
Dominadas normales
3 Series x 8/10 Repeticiones
Ejercicio 3
Dominadas Militares
3 Series x 8/10 Repeticiones
Ejercicio 4
Dominada cerradas
3 Series x 8/10 Repeticiones
Ejercicio 5
**Dominadas Supinas **
3 Series x 8/10 Repeticiones
Exercise 1
**Musclep Ups **
3 Series x 5 Rest
3 Series x 8/10 Rest
Exercise 3
**Military Pull Ups **
3 Series x 8/10 Rest
Exercise 4
Pull Ups Close
3 Series x 8/10 Rest
Exercise 5
**Pull Ups Supine **
3 Series x 8/10 Rest

| EJERCICIOS | EXERCISES |
| --- | --- |
| Ejercicio N°1 | Exercise N°1 |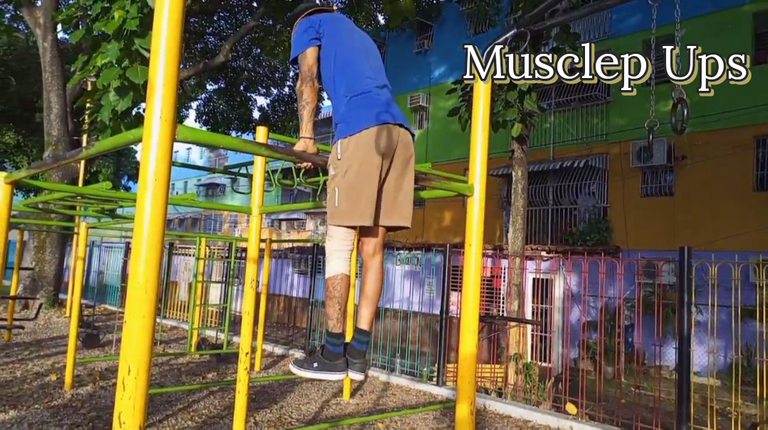 ---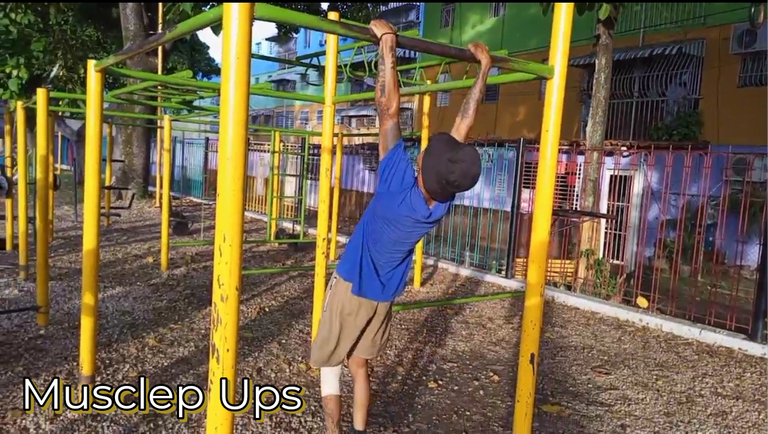 ---
| Ejercicio N°2 | Exercise N°2 |
| --- | --- |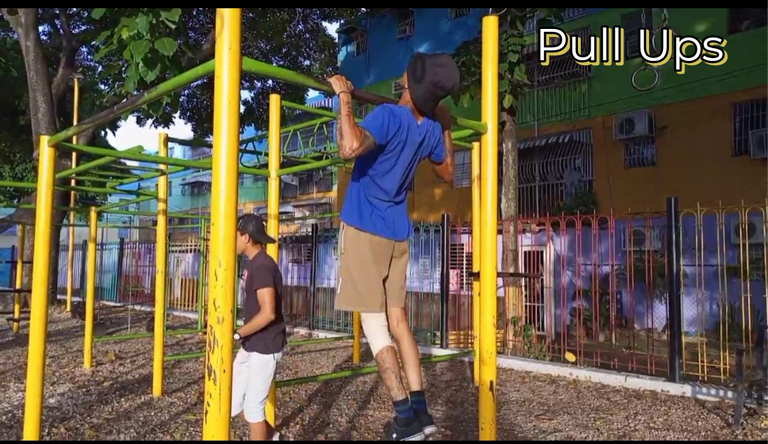 ---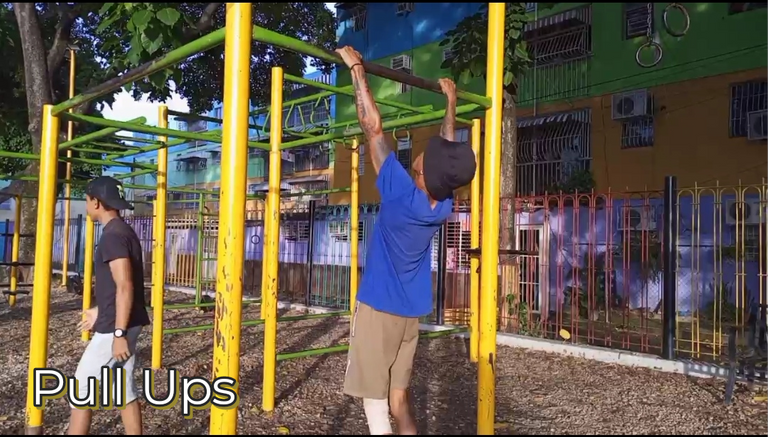 ---
| Ejercicio N°3 | Exercise N°3 |
| --- | --- |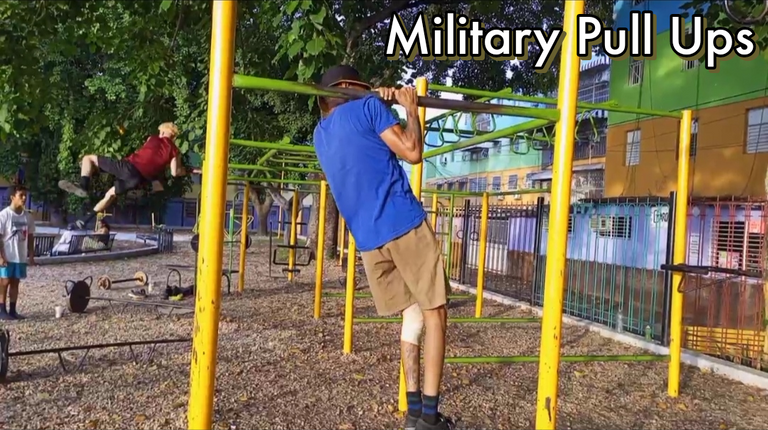 ---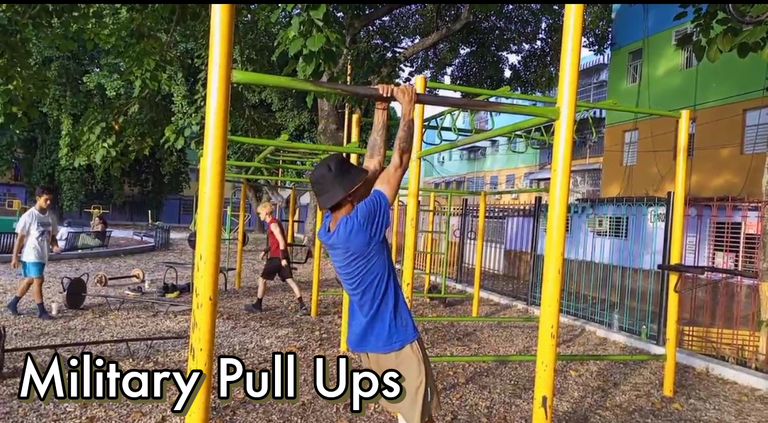 ---
| Ejercicio N°4 | Exercise N°4 |
| --- | --- |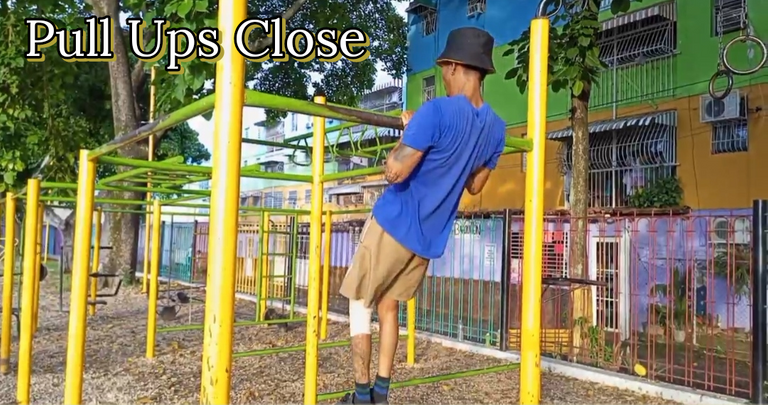 ---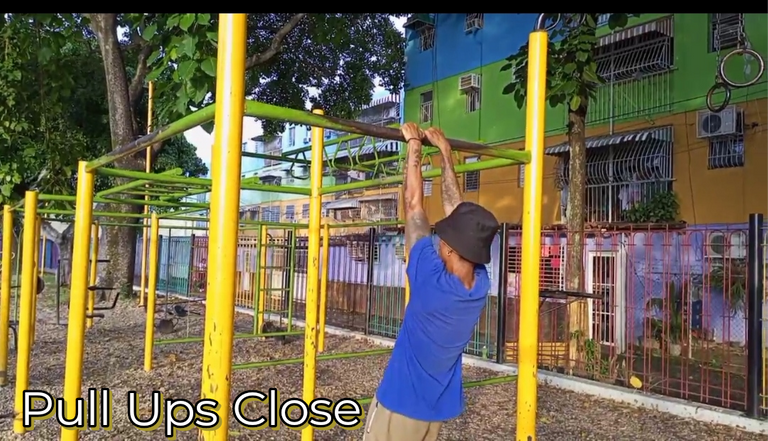 ---
| Ejercicio N°5 | Exercise N°5 |
| --- | --- |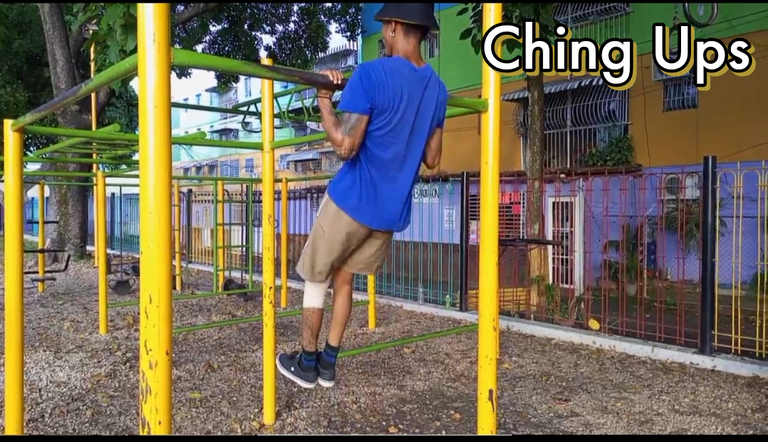 ---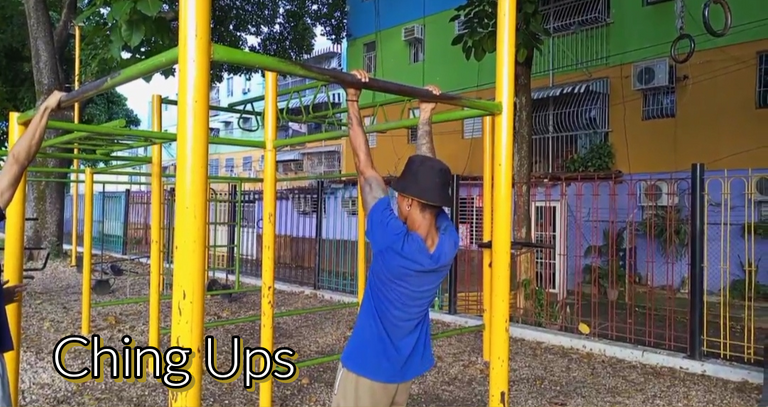 ---

---
👊💪🔥Así fue el día de entrenamiento de hoy espero les haya gustado este post , cualquier duda hacérmelo llegar a la caja de comentarios. Sin más nada que decir nos vemos en el siguiente post 🔥💪👊
---
👊💪🔥 That's how today's training day went, I hope you liked this post. Any questions, let me know in the comment box. Without further ado, see you in the next post..🔥💪👊
---

| Créditos | Credits |
| --- | --- |
| Camára | Camara |
| @Togaswc | @Togaswc |
| Edición | Edition |
| @Togaswc | @Togaswc |
| Musicalización | Music |
| La música usada en el vídeo esta libre de derechos de autor | The music used in the video is free of copyright |
| Música proporcionada por locdou | Music provided by locdou |
---
---
---
---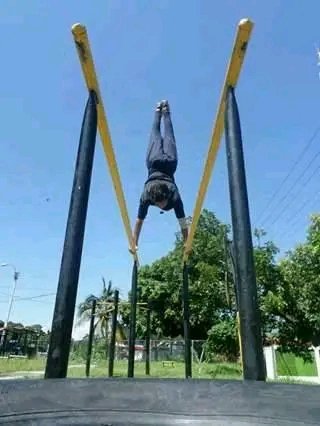 ---
Miguel Louis - Creando Contenido De Calidad Para Ustedes
✎﹏﹏Toga.sw ﹏﹏
---
✎﹏﹏REDES﹏﹏
---

---
---
---
▶️ 3Speak
---
---